Unashamedly, I have now visited all of YTL's Spa Villages in Malaysia. It would be a tough call to pick a favourite as I've had incredible, but distinctive experiences in each one. Rather I recommend each for their own unique features.
Nature is integrated into this Spa Village with a whole hour pre-ritual of pounding, bathing and scrubbing before the treatment you signed up for has even begun! It takes full advantage of the tropical paradise setting to refresh guests with the best from the natural world.
100% Colonial charm and… What other spa do you know that begins each session with a Pimms cocktail?
Utilizing the fruits of nature from the surrounding hills, you'll find strawberries and teas infused into magnificent smelling baths and scrubs. It's one of the only places in Malaysia where the climate's cool enough to make you believe you might actually be in an elegant British mansion.
Drawing on the 12 step Peranakan wedding preparation for ladies, all guests receive a complimentary half hour hair pre- treatment ritual which involves washing, scalp massage and combing with a wooden comb (later presented as a keepsake). It's housed in a beautiful building celebrating the grand architecture and romance of a period long gone.
Each day one lucky couple is treated to a procession designed to preserve and nurture local Malay customs, the Mandi Bunga. Originating in royal palaces as part of the coronation of a new king, this flower bath ceremony is also undertaken by young couples on the eve of their wedding. An idyllic natural setting is the home of the spa, allowing outdoor bathing and a real connection to nature.
The ultimate urban retreat offers a green space in the city centre. Be sure to allow some extra time to laze by the pool or in one of the day beds after your treatment.
This contemporary take on a spa experience integrates nature and clean design to create a stunning space where the mind can truly be free.
Okay, so I've visited Spa Villages outside of Malaysia too! The one in Tembok Bali makes use of local healing practices and volcanic sand in a pre-treatment steam ritual that prepares the body and mind for the magnificent pampering to follow.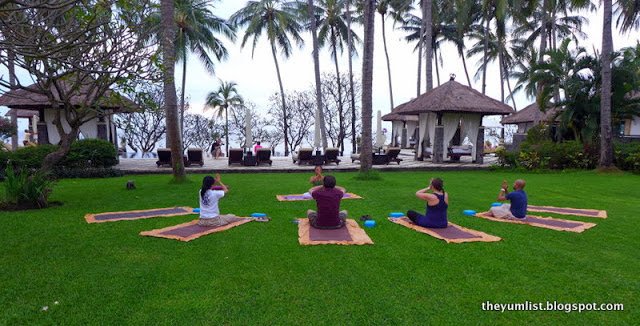 Spa Village Tembok Bali
Have you been fortunate enough to visit any of YTL's Spa Villages? If yes, which ones and how was your experience?
Now… here's to hoping this year I can explore Spa Villages further a field. 😉