A year ago was my last visit to Shangri-La Hotel Sydney, and still with all of the wonderful accommodation options in the city centre, it is the hotel that speaks most to me when recommending an unforgettable stay in Australia's Harbour City.
All rooms are blessed with views of the Opera House, Harbour Bridge, Circular Quay or Darling Harbour, and although each category has a slightly different outlook on the icons, the Horizon Club Premier Grand Harbour view room framing stunning panoramas of the harbour including the bridge and Opera House is my top pick.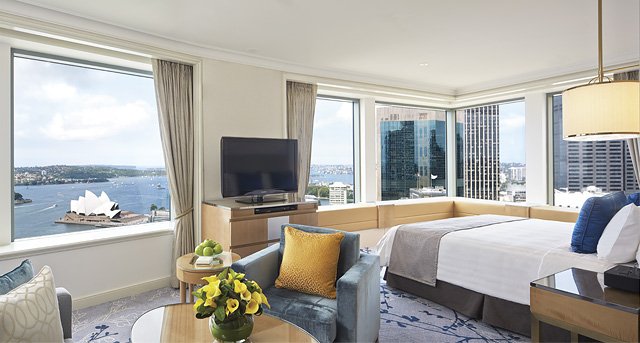 Bay windows are a highlight, and time passes at a leisurely pace perched in the cove sipping on coffee, quaffing wine or merely gazing at the scenery and pondering the beauty of the city.
Another appreciated feature is that of the separate bathroom with solid wood door. It sounds simple, but I've stayed in too many places where light and noise from the bathroom escapes disturbing the one of us who is still in bed – usually hubby. I'm an early riser (he's not) and so being able to shut off the bathroom while I shower after returning from an early morning gym session keeps things happy in our relationship.
Taking things up a notch, an upgrade to a Horizon Club room allows us to lap up the extraordinary vistas from the Horizon Club Lounge on level 30 with double story floor to ceiling windows. The stunning outlook coupled with a free-flow of various food and beverage throughout the day make leaving a taxing decision. Breakfast, evening cocktails and hors d'oeuvres, and non-alcoholic beverages during the day are all included in the club.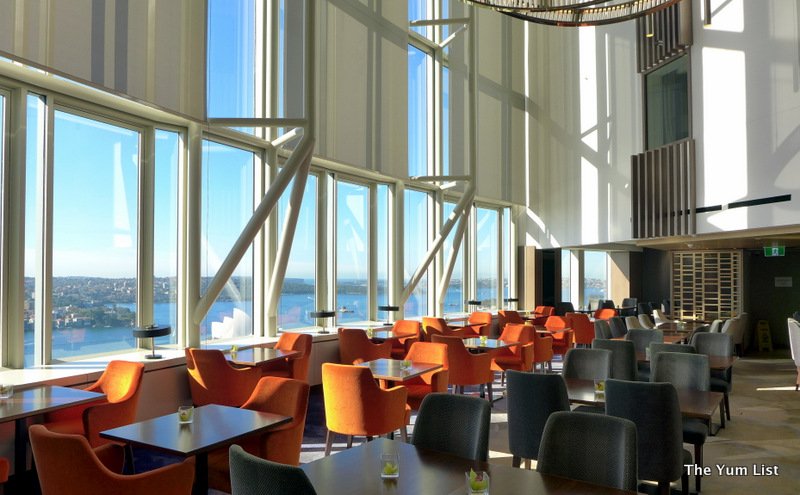 There are an extraordinary number of exceptional places to dine in Sydney, and I do encourage you to explore. You'd be hard pressed to find however, a more dazzling experience than what is offered by Blu Bar and Altitude Restaurant. Located on the 36th floor of the hotel, both locations seduce with some of the most incredible views of Sydney's trifecta – The Harbour Bridge, Opera House and harbour lights.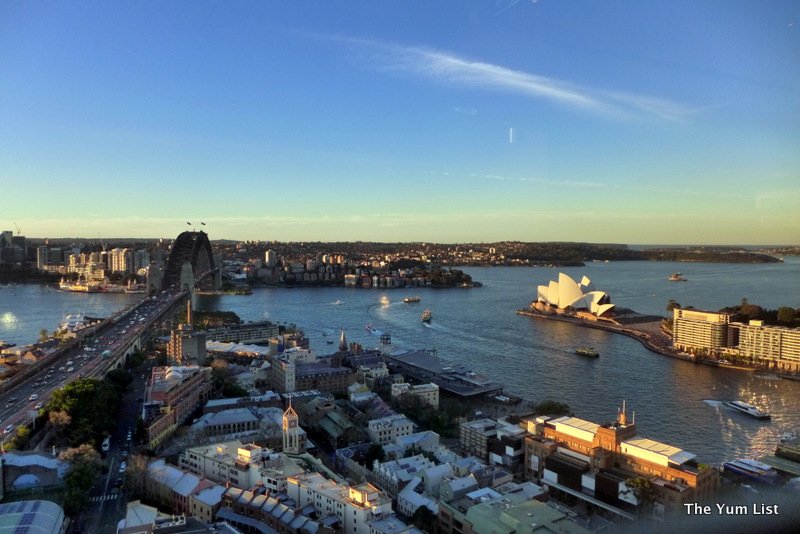 Blu Bar houses an extensive range of wines, spirits and beers, but for true cocktail lovers, a Liquid Physics demonstration is a must. Read more about these inventive beverages here. And, after a sunset tipple the adjoining Altitude restaurant provides some of Australia's best dining with fine food and fine wine. Read about their degustation menu and find our 'must-eats' here.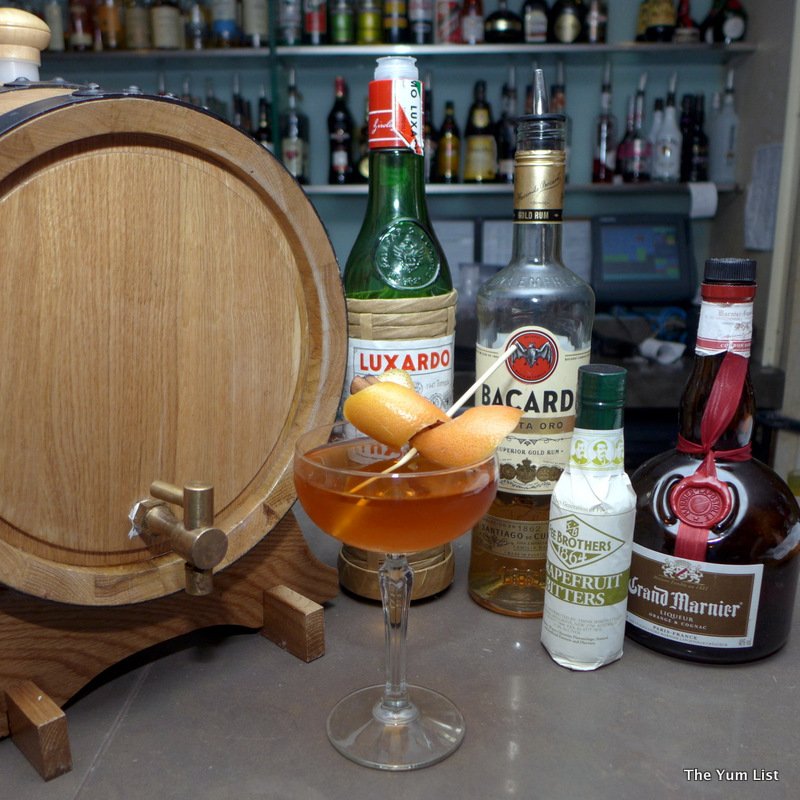 While Café Mix doesn't provide the unrivalled views of its top floor sisters, it does propose an excellent buffet breakfast and all-day-dining menu. It might be fair to say that we have a small crush on Head Chef Bo Sorenson – at least for his creativity and passion for food, if not for his energy and enthusiasm in keeping recipes exciting. And recently introducing a brand new a la carte menu, we snapped up the opportunity to try it. Find details of our most-loved dishes here.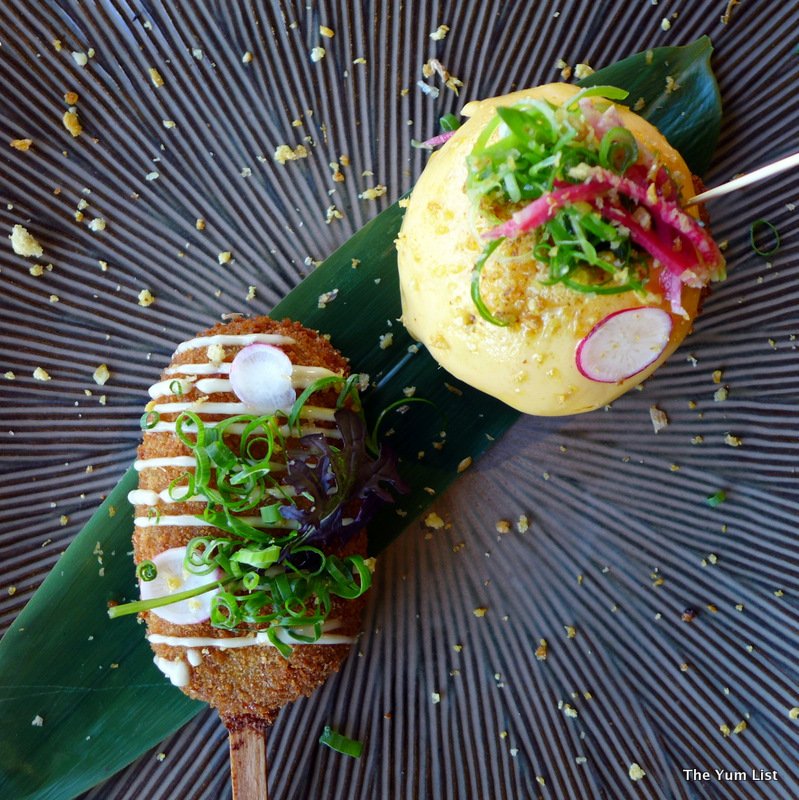 All of this eating necessitates some exercise. My preferred form is a whip around The Rocks and beautiful Botanical Gardens – both easily accessed from the hotel. However, in inclement weather the Health Club is well equipped and the heated indoor swimming pool much appreciated. Continuing on with the wellness theme, CHI, The Spa is a wonderful retreat, especially after a day of sightseeing or shopping. Check out my experience here.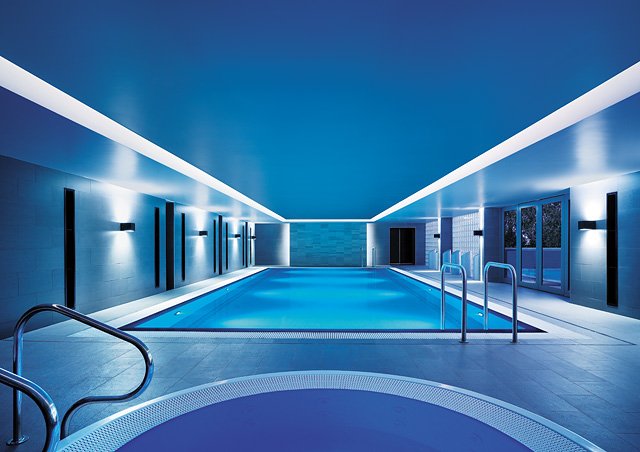 With prime position in the heart of Sydney, excellent food and beverage options, polished service, a good range of facilities, what must be one of the best club lounges in Australia, and stunning views, Shangri-La Sydney is ideal for a luxurious taste of what I consider to be one of the most beautiful cities in the world.
Reasons to visit: unbeatable views, convenient location, excellent F&B options, good spa and fantastic club rooms.
Shangri-La Hotel Sydney
176 Cumberland Street
The Rocks, Sydney
NSW 2000, Australia
+61 (0)2 9250 6000
www.shangri-la.com/sydney/shangrila