Words: Kirsten Durward   Photos: Monica Tindall
Beloved of the business traveller and discerning international vacationer alike, the JW Marriott brand is known for quiet elegance, quality of service, and understated comfort. The newly refurbished JW Marriott Kuala Lumpur is also perfectly placed for a city 'staycation' being integrally connected with the Starhill Gallery and Feast Village; you literally do not have to leave the building to have your every desire fulfilled. Crossing the road takes you to the extended shopping opportunities in the Pavilion Mall, and it's a short ride to the nightlife of Bukit Bintang.
JW Marriott Kuala Lumpur
For our two days of indulgence we did not venture into KL city but rather took full advantage of the extensive offerings available within the JW Marriott Kuala Lumpur premises themselves. A poolside cabana room with private terrace promoted the holiday feeling of the weekend, with the thoughtful addition of an overhead fan, we were able to enjoy outdoor time to the maximum without overheating in the slightest. The room exudes quality minimalism in subtle shades of creams, taupes and browns, an expansive opportunity for relaxation with all modern conveniences provided.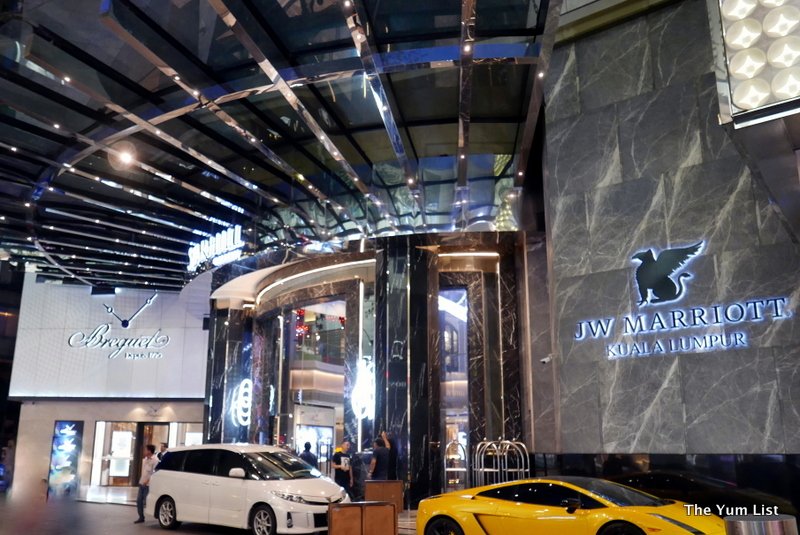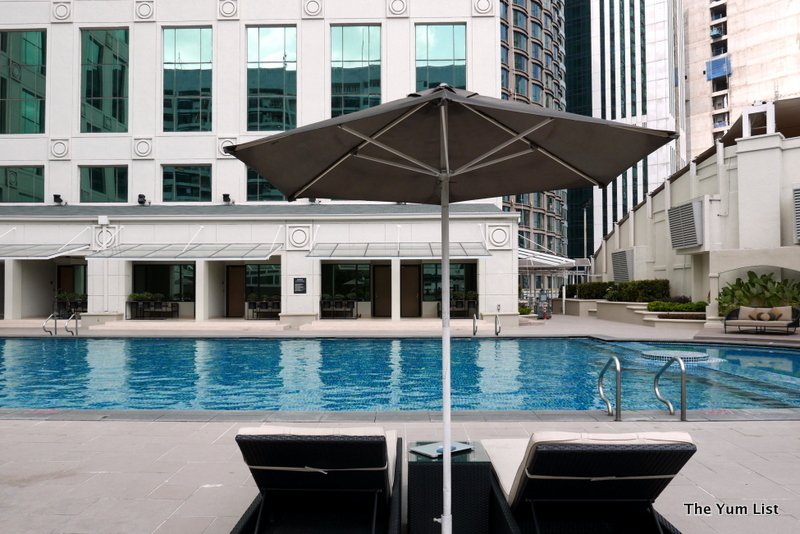 Cabana Room JW Marriott Kuala Lumpur
The cabana room at the JW Marriott Kuala Lumpur is well outfitted to meet any needs, boasting a huge flat screen, an espresso machine with a range of pods and most importantly a capacious comfortable bed. I love pillows and there are plenty here, it's pillow heaven, whether you want to prop up and read, or snuggle down and sleep, you'll be happy with the generous provisioning. With space for both occupants to fully stretch out, high thread count cotton linens, and a luxurious mattress topper, one can literally float the night away, arising refreshed to enjoy another day of dining and delights.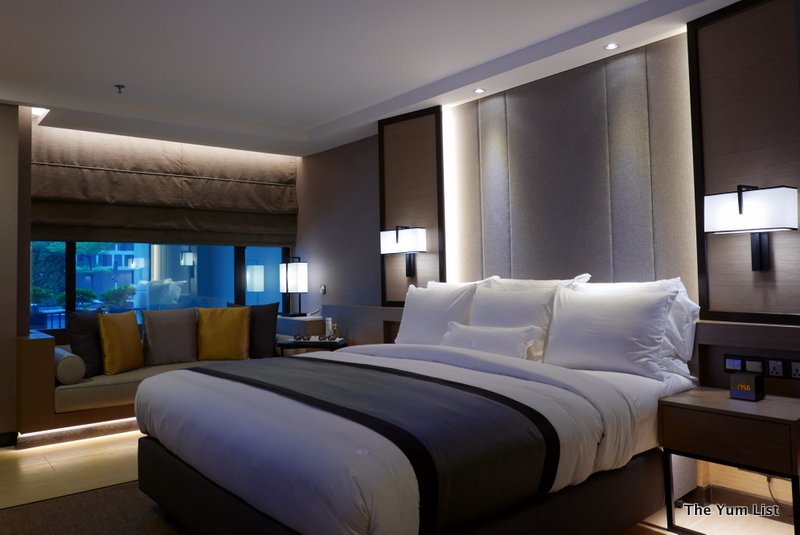 The spacious bathroom cum dressing room boasts a wall of discreetly disguised wardrobes, double basins, a powerful rain shower (superb pressure and instant hot water) and a large freestanding bath. There is more than enough room for two ladies to primp and dress, and couples would certainly be happy in this setting.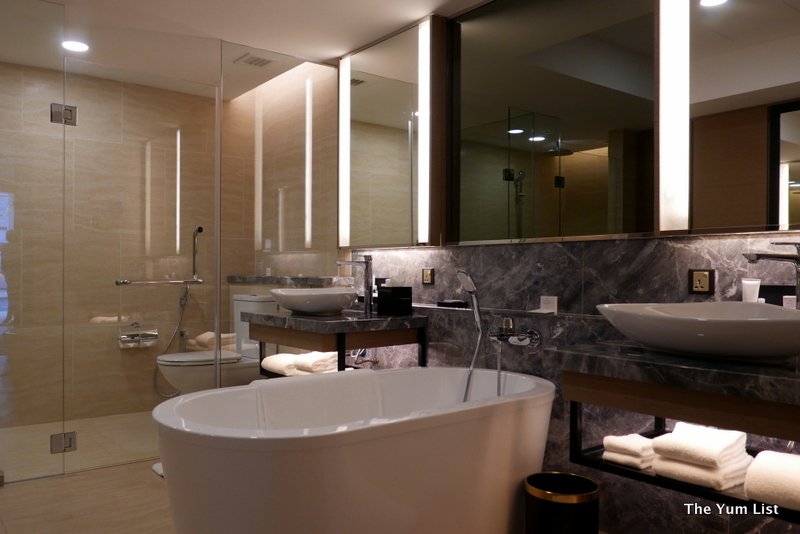 Our first meal of the weekend is lunch at the delightful Luk Yu Tea House in Feast Village. Renowned for delicate dim sum, this prettily designed Chinese restaurant also offers a great variety of Cantonese and Szechuan style dishes as well as some of the more unusual desserts that I have tried in Malaysia. Their signature boiled peanuts and lily jasmine tea alone are worth visiting for.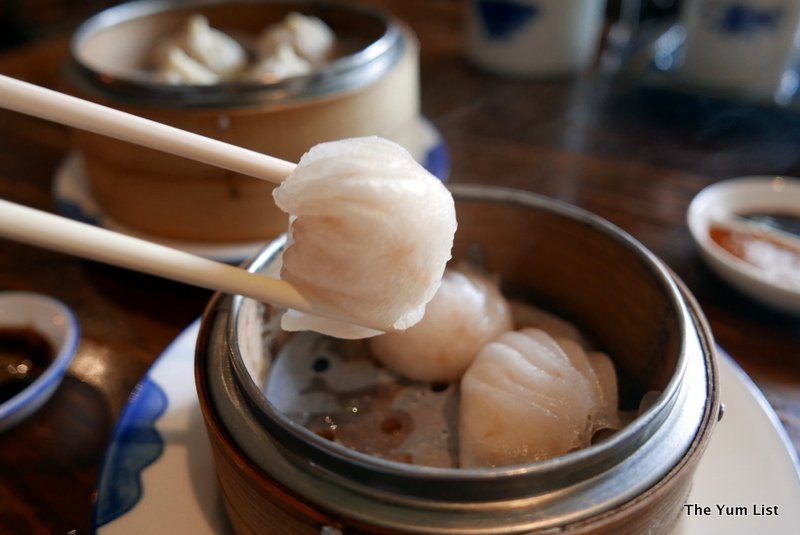 Replete after lunch, what better than a spa treatment at the delightful Starhill Spa Village on the 5th floor of the JW Marriott Kuala Lumpur? It's just a floor down from our cabana room, so delightfully convenient. Echoing the classic, slightly art deco lines of the hotel itself, this is the perfect urban spa experience, smooth and efficient from start to finish. With a choice of signature experiences or personalized massage choices, there is a pampering treatment for every taste and need, and you can extend your time by enjoying the wet room, with sauna, steam and glorious whirlpool! Resident guests may also avail themselves of in-room massage.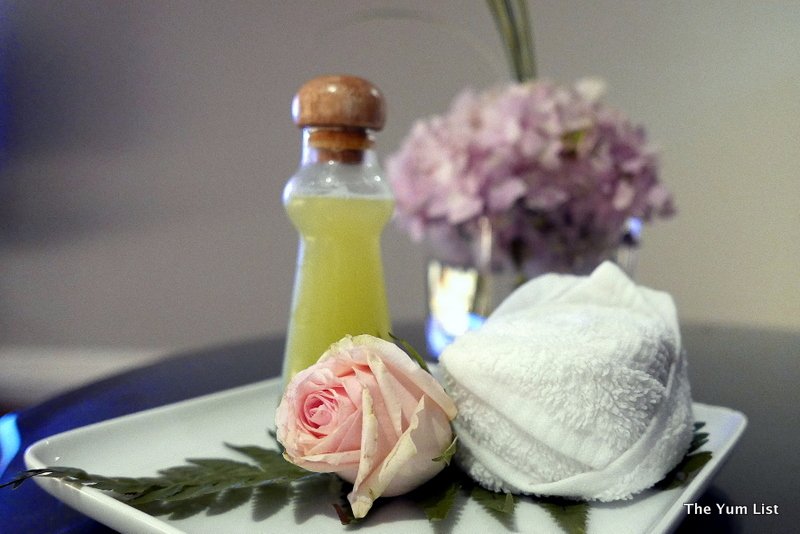 Club Lounge, JW Marriott Kuala Lumpur
Availing ourselves of the delights of a club lounge is something Monica and I never shy away from, and the lounge at the JW Marriott Kuala Lumpur does not disappoint. With a late afternoon buffet of hot and cold food, this elegant space offers generous servings of roast lamb, marinated prawns, Middle Eastern and Asian starters, European cheeses, a salad bar and heaps of fresh fruit. Add generous pourings of imported liquors, a choice of red, white or sparkling wine and you can see why some guests are here for hours. Quite possibly one of the best club lounge experiences in Kuala Lumpur, the lounge at the JW Marriott Kuala Lumpur serves breakfast from 6:30 am – 11:00 am, afternoon tea from 2:30 pm until 4:30 pm, hot food from 5:30 pm until 7:30 pm and cocktails/wine from 5:30 pm until 9:30 pm.
Dinner sees us return to Feast Village, to indulge in the delights of fresh fish and seafood at Fisherman's Cove. From fresh oysters to poached lobster and salt-baked cod, the concept here is simple, clean seafood cooked to perfection. Accompanied by a glass of wine amid the billowing sails, one can imagine oneself very far from busy city life. It is a wonderful way to end our day.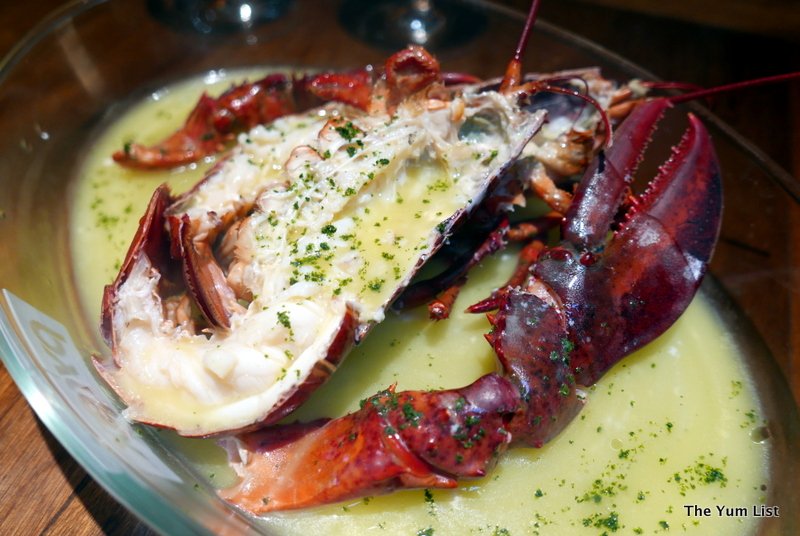 Facilities at JW Marriott Kuala Lumpur
Waking up well rested from my pillowy sleep, I am perfectly placed to enjoy an early morning dip in the serene pool while Monica steps out to the gym to take advantage of the top-of-the-line exercise machines. Both of us refreshed and energized, we are ready for another day of splendid food experiences.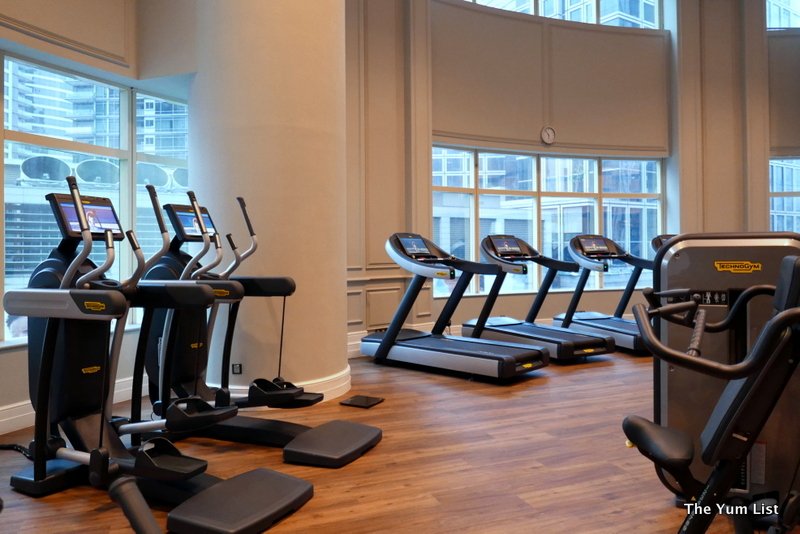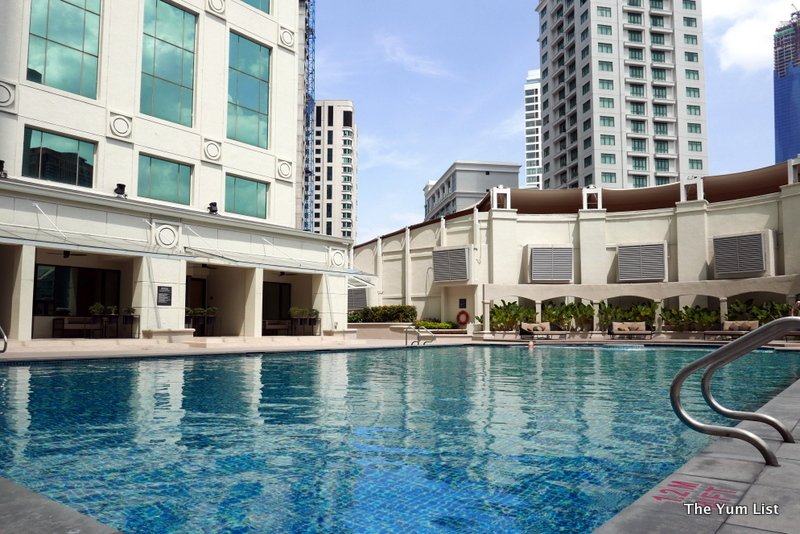 Breakfast at JW Marriott Kuala Lumpur
Breakfast at the JW Marriott Kuala Lumpur offers several options; room service, a sumptuous breakfast buffet at Shook! or, when booking a club room, a quieter buffet and grill spread in the tranquil club lounge. We recommend the executive club experience, never-ending platters of fruit, fresh juices, a range of bread, cereals and cold cuts. I can't quite get over the plethora of smoked salmon and the generosity of the cheese board. And, I always enjoy a freshly cooked to order omelette, this one was perfection, packed with cheese, peppers, onion and just a hint of chilli. Monica meanwhile is on her third coffee after a bounteous enjoyment of granola and yoghurt. Whatever your breakfast style, this is a delightful way to start the day, and if, like me, you are a sleepyhead, don't worry, it is offered until 11 am!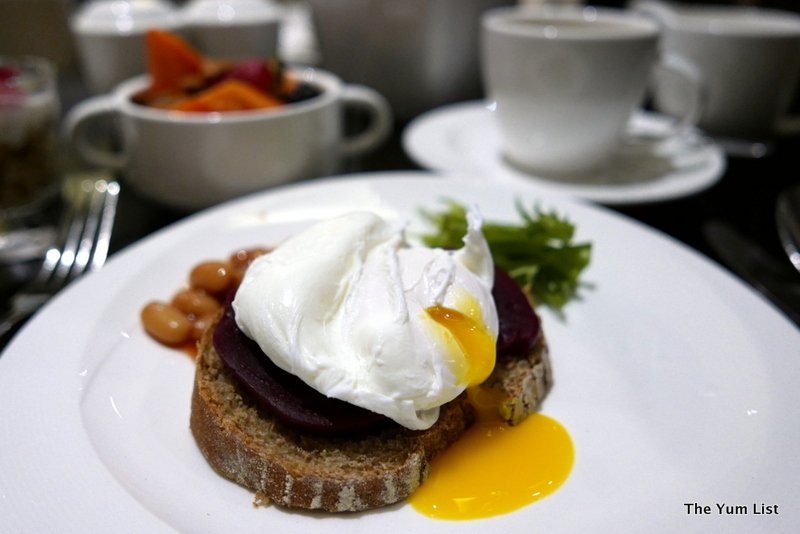 We are glad, however, that we breakfasted earlier, as we have one of the best value brunches in Kuala Lumpur to enjoy today. Sunday brunch is a requisite of any KL vacation or staycation and we are blessed to be hosted by the JW Marriot's sister YTL hotel, The Ritz-Carlton, Kuala Lumpur for the impeccable Sunday Roast in The Library. An intimate location, with exquisite touches of old-style glamour, a sumptuous feast of fresh seafood, mezze, salads, and roast dishes is offered up with a choice of free-flow wines, beer and Champagne. Impeccable service and sensational food, with the resonant strains of a live jazz quartet, I could ask for nothing more!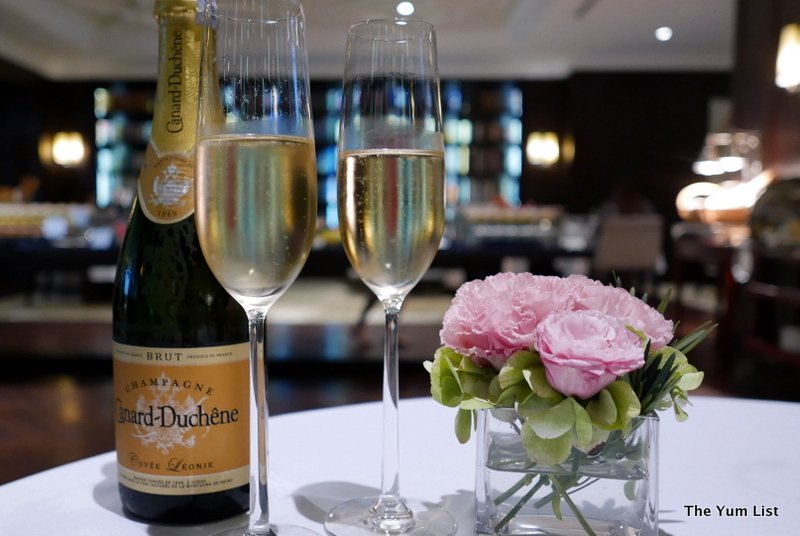 Relaxation at the JW Marriott Kuala Lumpur
Replete with satisfaction I retire once again poolside, so grateful for the blue skies above. I am pleasantly surprised by continuous glasses of iced water and a small plating of fresh green apple; a welcome touch of pool service. Attention to detail is a key experiential point of the JW Marriot, Kuala Lumpur, and it is done with such unobtrusive discretion.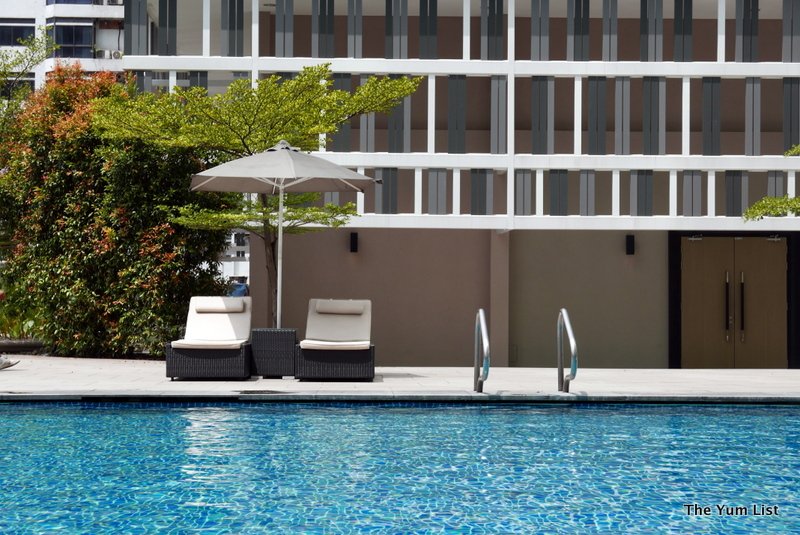 For our Sunday night dining experience, we return once again to Feast Village, this time to flagship restaurant Shook! Saturdays and weeknights, Shook! offers a buffet concept, but Sunday evening is a la carte. We are empowered to choose from any of the three signature kitchens, Japanese, Chinese and Western. For offering such a diverse choice, the menu is very succinct. Still well satiated from lunch we opt for salads, followed by Malaysian free-range chicken and Provençale Style Sea Bass. The portions are so huge we almost wish we had shared a dish. Everything was delicious and fresh but this is definitely a place to visit when hungry and not after a big brunch!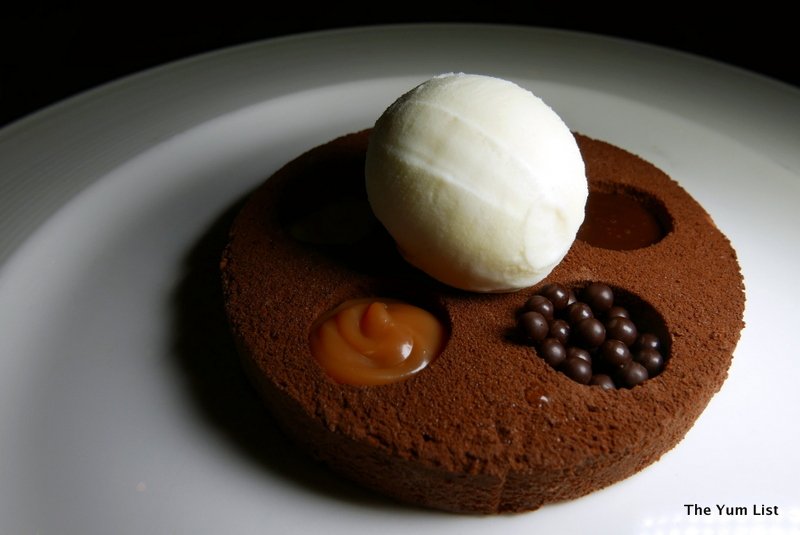 JW Marriott Kuala Lumpur Review
We leave rested, rejuvenated and very well fed. It's almost a shock to re-enter city life after such a wonderfully discreet cossetting by the exceptional J W Marriot Kuala Lumpur team.
Reasons to visit: poolside cabana rooms, a wide range of restaurant options, impeccable service.
J W Marriot Kuala Lumpur
183 Jalan Bukit Bintang,
Kuala Lumpur, Malaysia
+60 32715 9000
www.marriot.com