Words: Anna Chew   Photos: Monica Tindall
Step into Nizza restaurant and you'll feel like you've arrived in a resort on the Mediterranean coast. Apt, since it is poolside and the décor is stunning! We're at Sofitel Kuala Lumpur Damansara's poolside restaurant, Nizza, to check out their new menu and an indulge in a cocktail or six.
Nizza Restaurant Menu – Cocktails and Wine
The team at Nizza restaurant swiftly arranges for a range of cocktails to welcome us. Drinks are prepared at the Pool Bar and diners have the option to enjoy cocktails on a stool at the bar, at the al fresco dining area or on a deck chair. All cocktails are priced at RM45 and there is a wide selection. We tried their signature, the Luxe Tropicale, with a vanilla liqueur base topped up with Champagne. The fresh citrusy combination was truly refreshing. We also had The Ape, Malayan Sling, Jalisco Cooler and Royale Fizz but what most stood out for us was the Gold Standard Negroni. They used the Antica Formula, a known stunner of vermouth, and a spray of sesame oil, giving the classic a special lift.  Plus points for using no straws and paper straws only if needed.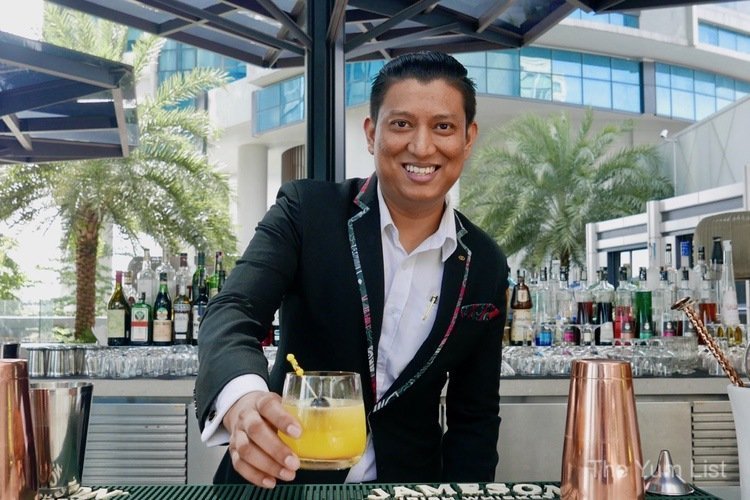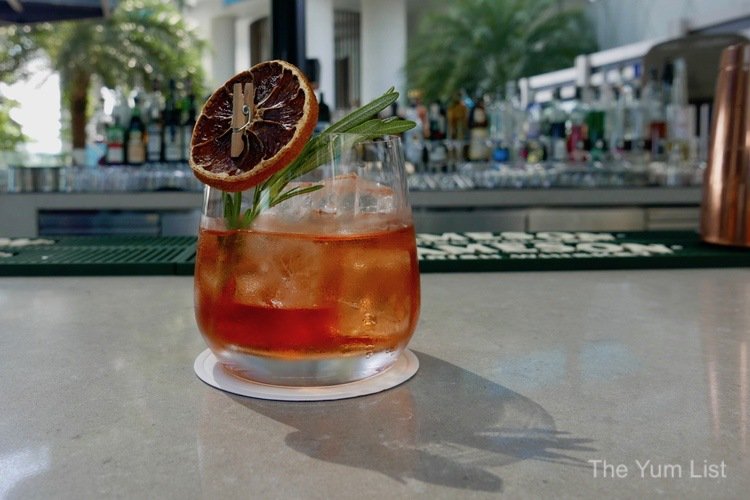 Nizza Restaurant Menu – Starters
While it is listed as a French-Mediterranean Restaurant, French-Italian would aptly describe items on the menu, which contain familiar favourites like burrata, salad nicoise, pasta and a string of Italian desserts.  Open only for dinner, it is helmed by Chef Jasper Chow, formerly of MO Grill and Qba, with the vision to produce classic dishes primed in such a way to activate all facets of the taste buds.
Service begins with a delicious home-baked tomato and thyme focaccia accompanied with a roasted sun-dried tomato dip. The light and crusty bread with the creamy smoky dip sets us adrift, ready for the Mediterranean journey ahead.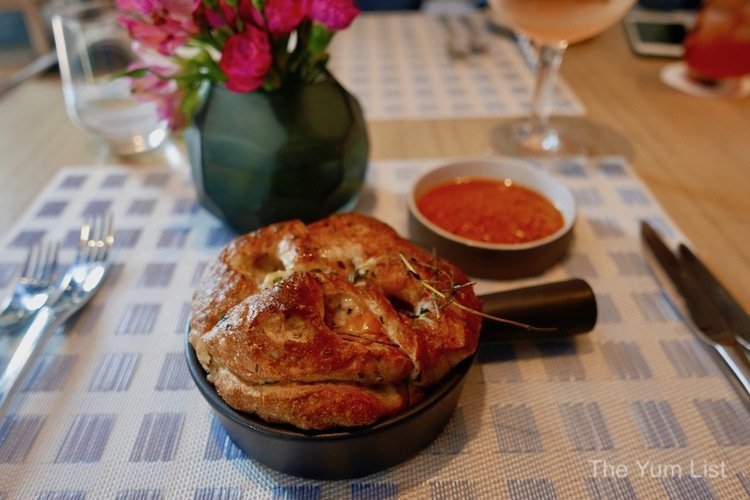 For starters, we had the Burrata (RM55). It was sprinkled with a green olive crumble for a flavourful salty addition, and heirloom tomatoes provided the perfect balance to the creamy buffalo mozzarella. The Salade de Nizza (RM45) is a light and refreshing salad with an arugula base and contains gems like artichoke, fennel and Manchego cheese tossed in a light apple cider vinaigrette.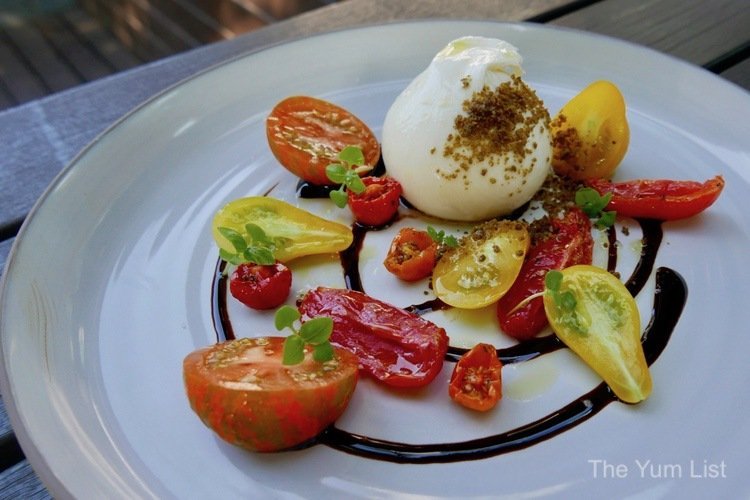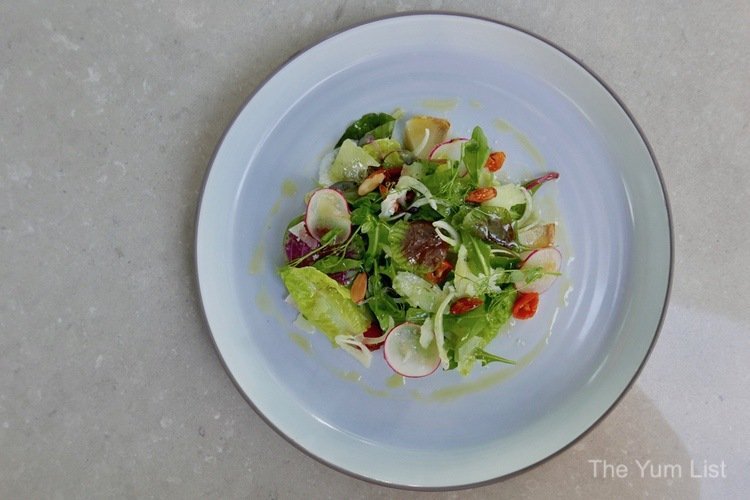 Soup
One of our favourite recipes from the new menu was the Veloute de Petit Pois (RM48). This green pea soup was sweet and creamy and a divine yet complementary contrast to the grilled scallop and caviar acting as the centrepiece.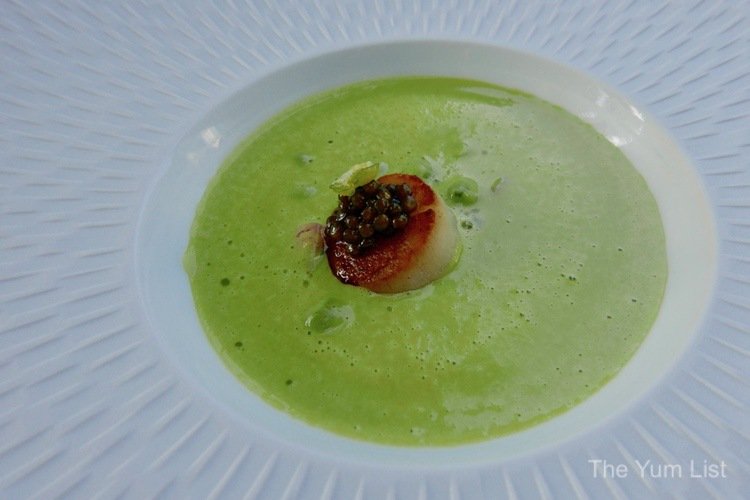 Diners have options of an extensive list of wine available by the glass, including sparkling and a rose. The pink, Gerard Bertrand Cotes Des Roses Languedoc (RM38) was citrusy with a slightly bitter note on the end, while the Domaine William Fevre Chablis (RM45) was fruity and floral and a good pairing for the salads, risotto and main fish dish.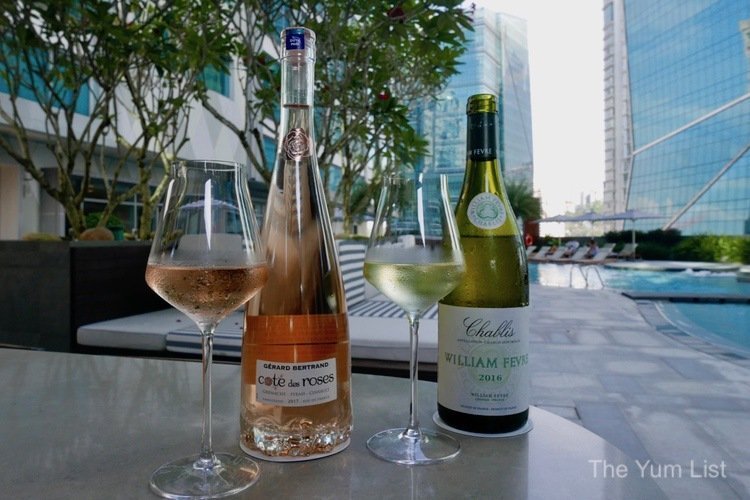 Nizza Restaurant Menu – Mains
Pasta, seafood and meats are featured for mains. We had both French and Italian options starting with the Risotto Ai Funghi Porcini (RM78) with Alba truffles and a generous portion of porcini mushrooms. The Parmesan is shaved at the table for added spectacle. Remember to request for an al dente risotto if that is more your style.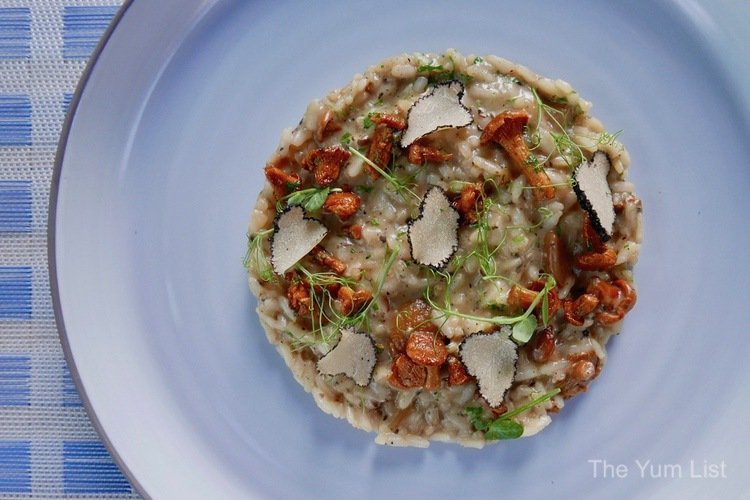 Chef's personal favourite is the Vivaneau Grenobloise (RM105), a pan-fried red snapper with a citrusy cream base and a dash of the Arabic sumac, reminiscent of sour plums.  He showcases local produce in this dish; both the fish and caper berries. He plays on taste profiles with the inclusion of pomelo, grapefruit, lemon and gooseberries, providing spotted pops of mild sour and bitter combinations.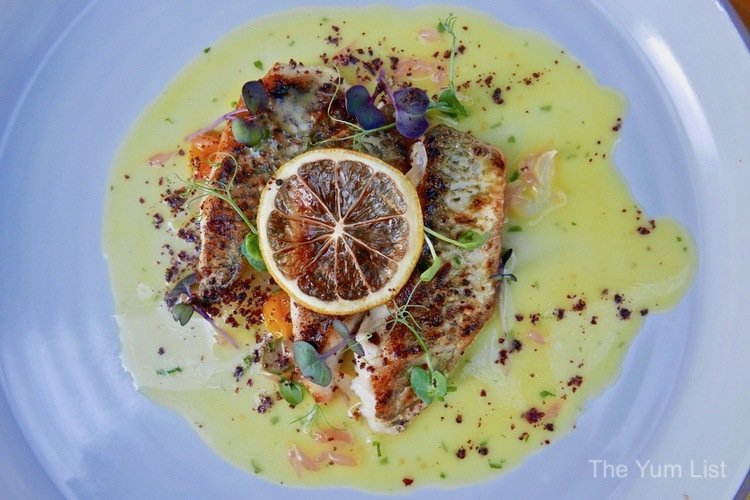 Ahead of red meats, we ordered the Barone Ricasoli Chianti DOCG, Tuscany Italy (RM50) and the Penfolds Max's Shiraz (RM48). We love their sexy glasses, worthy of lip caressing with each sip. The Chianti, medium-bodied with berry notes, proved a good pairing with the Black Angus Ribeye 300g (RM155). Fans of meat you can chew on would enjoy the ribeye that comes with grilled cherry tomatoes on the vine and the melt-in-the-mouth grilled garlic. Chef explained that the oil from the previous garlic roast was kept for the next roast, further enhancing the taste. You have a choice of peppercorn, mushroom or gorgonzola for the sauce.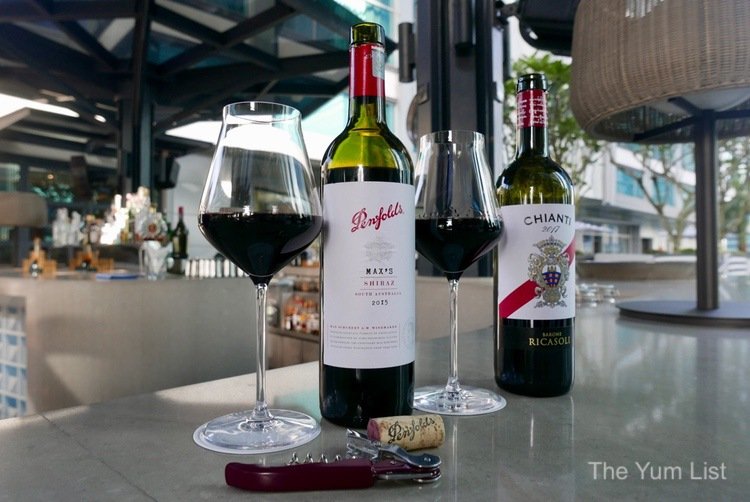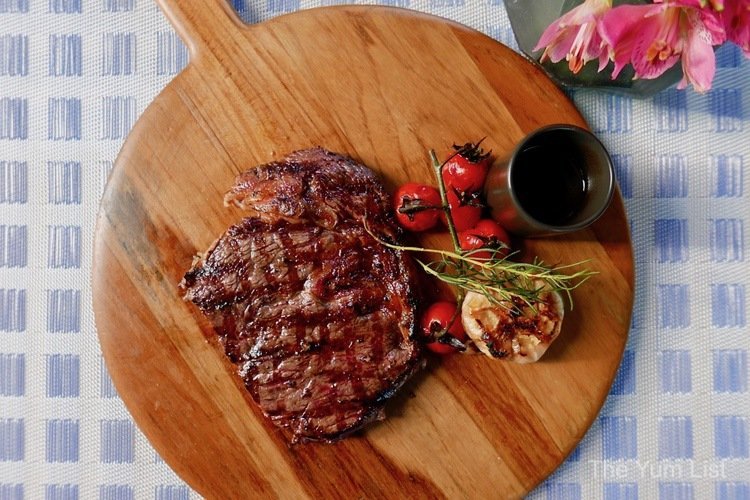 The sous vide lamb loin, Longe D'agneau (RM125) is cooked medium-well and accompanied by a lovely beetroot moutabel and thyme jus with heirloom vegetables and fava beans. The dish pairs well with the fruity and spicy Shiraz. Depending on your appetite, you might want to plan ahead as portions for the lamb and fish are moderate, unlike the steak.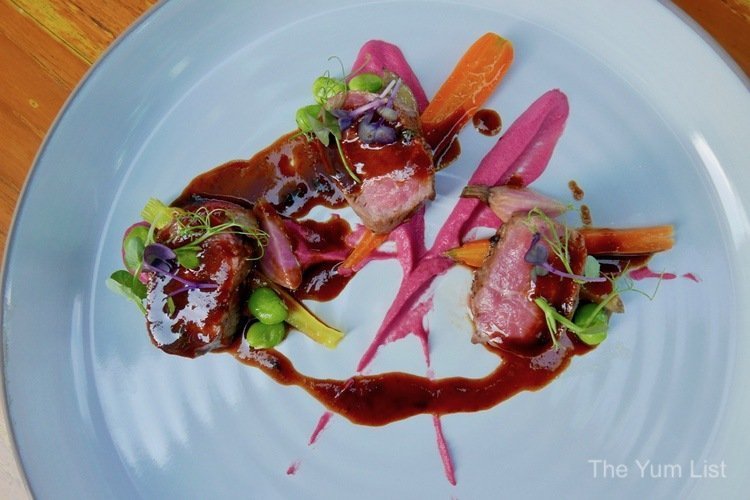 You can't leave a French restaurant without ordering the duck. The Confit de Canard (RM95) at Nizza restaurant uses local duck and has the right amount of saltiness. Crisp-skinned and tender-middle after sous vide of 14 hours and finishing off in its own fat, it is served on top of creamy butternut pumpkin, a potato gratin and fresh pomegranate. It's a great rendition.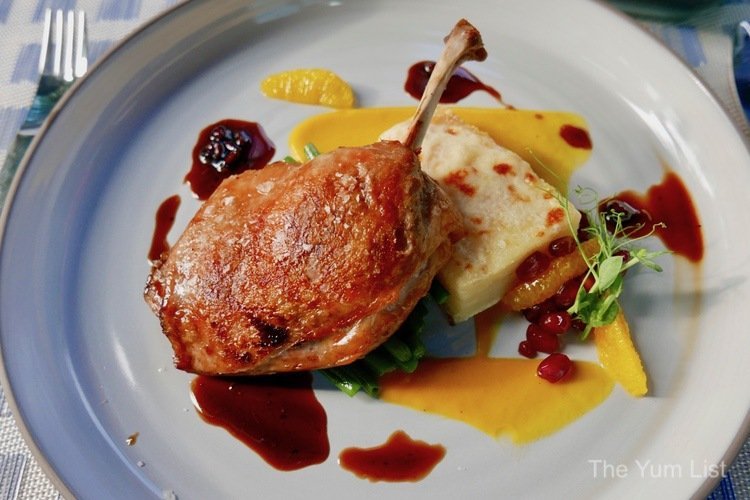 Nizza Restaurant – Dessert
As important as the duck to a French menu are the desserts and cheese. As expected, they have the Assiette de Fromages (RM78) with a selection of three fine AOC kinds of cheese. They're attractively presented and served with quince jelly, semi-dried muscatel grapes, French bread and crackers. Their house-dried grapes were really addictive, providing a nice sweet contrast for the Manchego, gorgonzola and brie.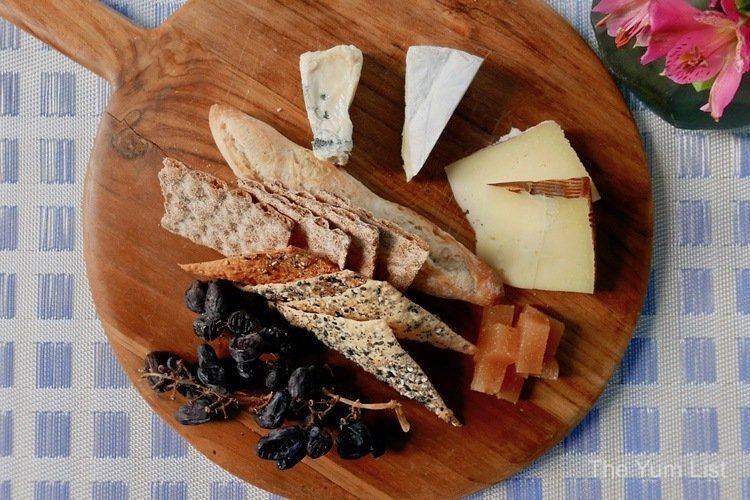 If it is sweet desserts you crave and chocolate is your thing, don't miss the Fondant au Chocolat (RM42), a warm Valrhona Caramelia chocolate fondant served with Amaretto cream and a fine pistachio ice cream.  As satisfying as it is watching the lava meet the cream, cracking the perfect caramelized muscovado crust on the Crème Brulee (RM38) was as equally gratifying.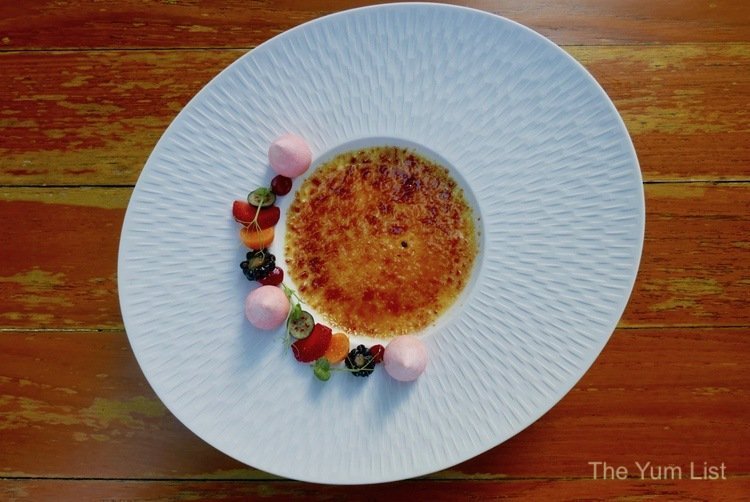 Reasons to visit Nizza restaurant: great hideaway for a nice dinner meeting or even a romantic night out; try a Gold Standard Negroni as a pre-dinner drink by the pool; the bread is fab!; must order the Veloute de Petit Pois, the Vivaneau Grenobloise, the Confit de Canard, don't miss the cheese platter and save room for a couple of desserts!
Nizza Restaurant
Sofitel Kuala Lumpur Damansara
5 Jalan Damanlela, Bukit Damansara
50490 Kuala Lumpur, Malaysia
+6 03 2720 6688
[email protected]
www.sofitel.com
Nizza Restaurant Opening Hours
Daily from 6:30 pm until 10 pm
Check out Sofitel Kuala Lumpur Damansara's other facilities here: the hotel, the spa, Le Bar, their Chinese restaurant, and their seafood buffet.