French Week @ Traders KL
Words: Monica Tindall   Photos: Rich Callahan
You only have three more days to take advantage of having French Chef David Gache prepare a meal for you at Traders KL. Visiting from Shangri-La Bali (currently under construction), Chef David is celebrating French Week with affordable feasts and an exciting wine menu to go with it.
Chef David sharpened his knives at Michelin starred restaurants in Switzerland and London before embarking on a world tour including Vanuatu, the Middle East and South-East Asia. His menu, of what he describes as "classic French cuisine that has been lightened a little," will be served at Gobo Upstairs Lounge & Grill until this Saturday, August 24, 2019.
Guests wanting to partake in French Week at Traders Kuala Lumpur can dine a la carte or on two-course (RM75) or three-course (RM95) set menus for lunch. (Menus included at the end.) We've embarked on a five-course menu with wine pairing and share with you some of the highlights below.
Five Course Set Menu with Wine Pairing – French Week @ Traders KL
The evening begins with a glass of bubbly, Laurent-Perrier Champagne. The conversation is lubricated, and guests happily mingle, clearly excited for the menu ahead.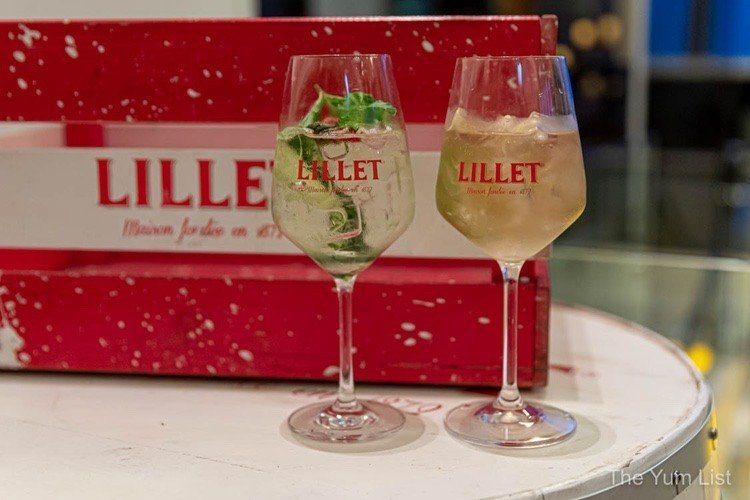 Amuse Bouche
Gratinated French Oyster opens appetites with endive julienne and truffle hollandaise. The warm oyster is meaty, and the bitterness of the endive is balanced with the creaminess of the sauce. Light and elegant, it pairs well with the Ogier Cotes du Rhone Blanc 2017. Hints of minerality and a faint smokiness on the nose lead to a dry, medium-bodied wine. The fruit characters in the wine bring out the freshness of the oyster while the savoury notes support the saltiness of the sea.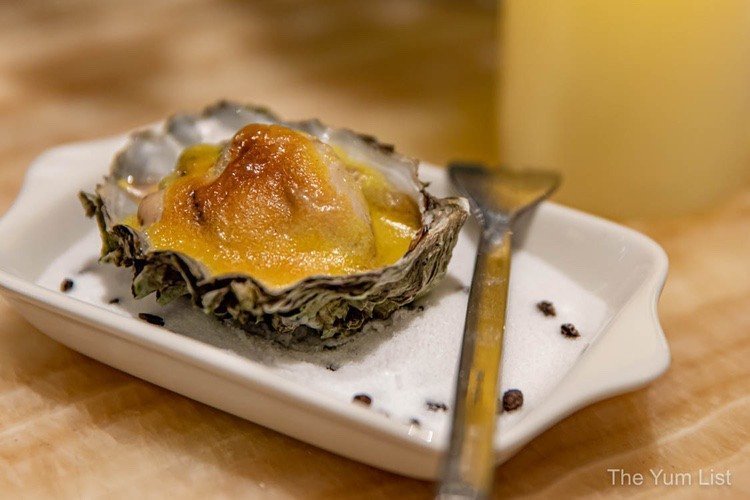 Starter
Chicken Roulade de Normande is presented as the starter for the French Week @ Traders KL menu. It's stuffed with spinach and sided with crisp winter greens of asparagus, baby carrots and pearl onions. A lovely companion is found in an organic Provence rose with the Chateau Gassier Le Pas du Moine 2017. It's a gorgeous pale pink with lots of summer fruit on the nose, which follows through to the palate ending with a lingering dry finish.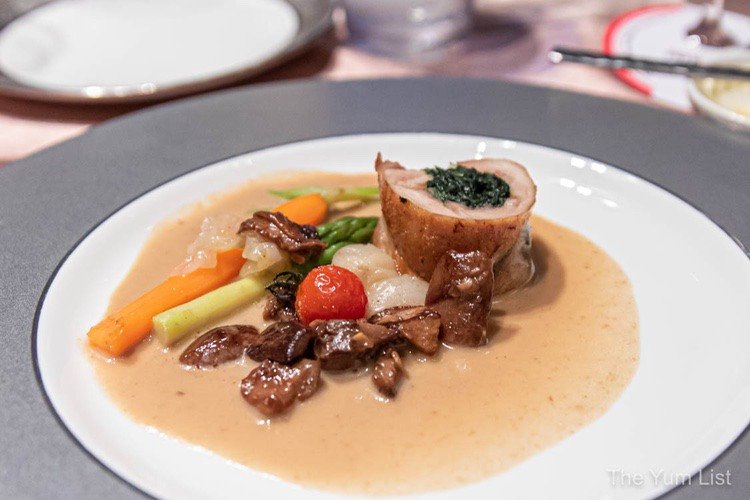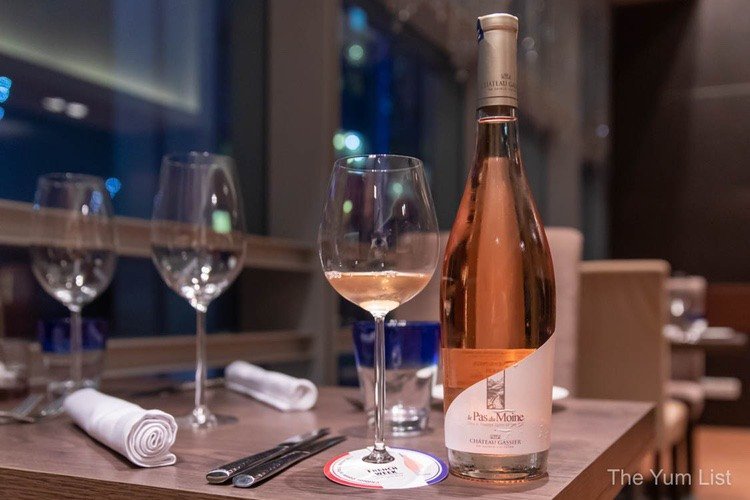 Middle Course
Vegetables continue to play an essential supporting role with shrimp mousse and foie gras encased in a steamed cabbage parcel. Baby leek, a tarragon cream sauce and caviar d'Aquitaine add depth of flavour and surround every mouthful with richness. A bouquet of flowers, berries and a thread of anise offer the initial impression of the wine pairing, Ogier Cotes du Rhone Rouge 2017. Ripe stone fruits are gifted by the Grenache component of the wine while a bright finish with a touch of spice is a result of the Syrah.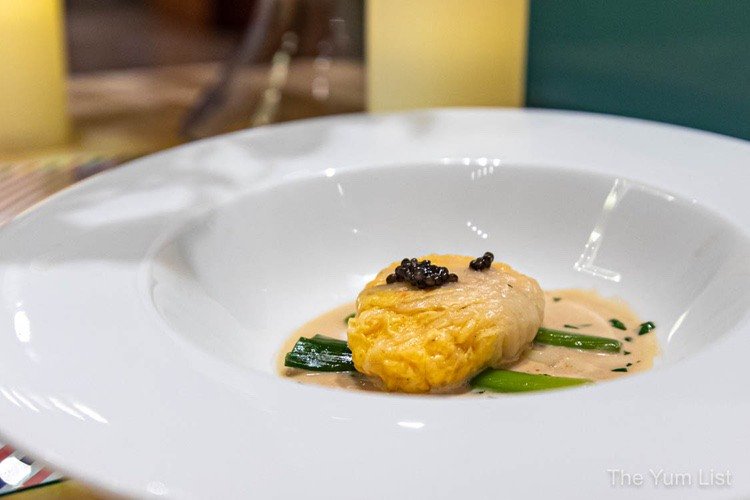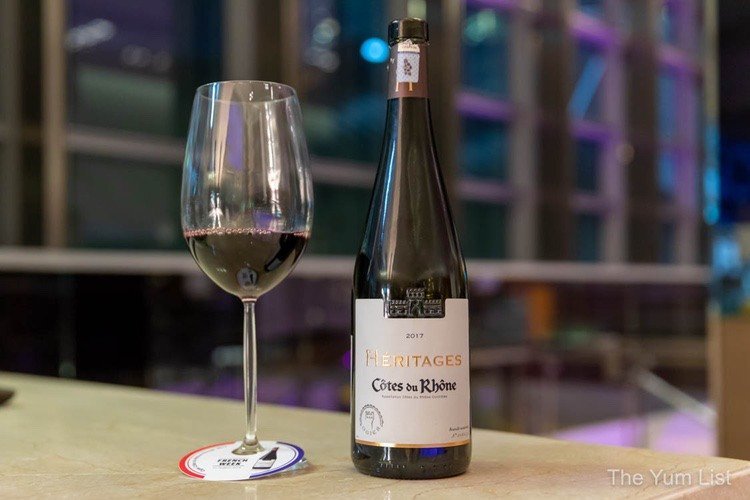 Main Course
There is quite some build-up to the main dish for the French Week @ Traders KL as General Manager, Christian Nannucci, introduces the plate as "to-die-for." It turns out that this admiration is well-founded as the recipe has been with the chef for over 25 years! It's actually a first-place winner in a competition he competed in, way back in his early 20s.
The Filet d'Agneau Farci comes with a black olive tapenade and sundried tomatoes. Its vibrant flavours remind me of the Mediterranean. Fricasse of ceps, glazed asparagus, baby carrots and citrus mashed potatoes make delicious sides, and it's all sewn together with a herbaceous rosemary lamb juice. The fresh, fruity and floral notes of the Ogier Gigondas 2015 go well with the fattiness of the lamb. Gigondas is often dubbed the "cream of the Rhone Valley" for its quality grapes and proximity to the prominent Chateauneuf-du-Pape. It is rather a nice drop.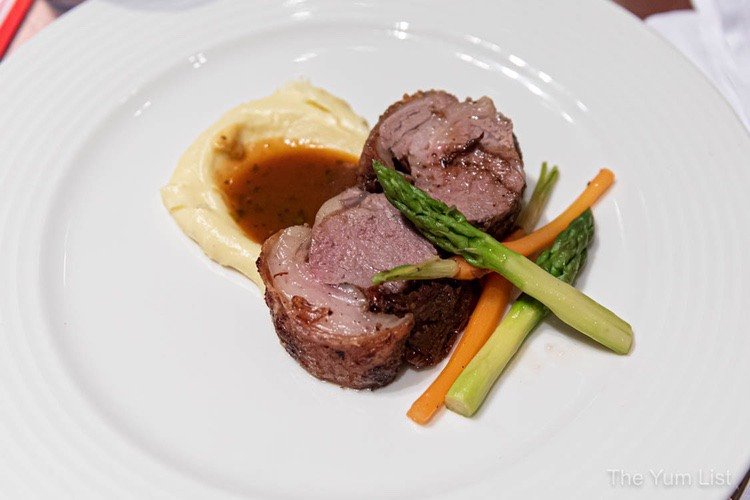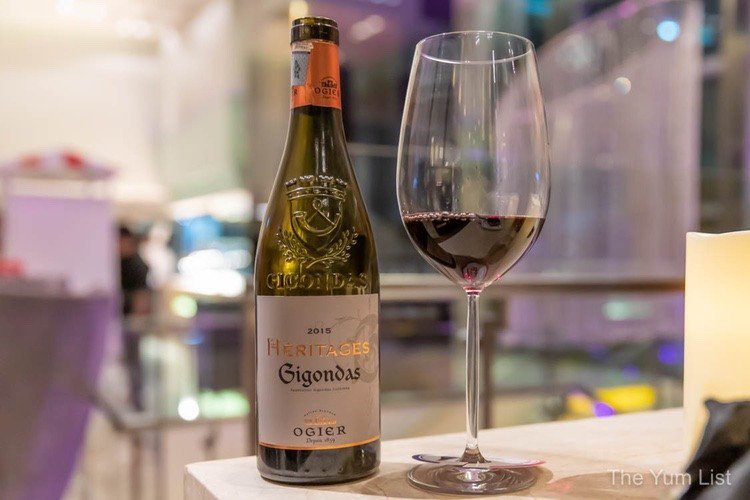 Dessert
Citrus Vacherin (lemon meringue) provides a lovely balance of sweet and tart for the finale of the French Week @ Traders KL. It is not presented, however, as I had imagined. Instead of a tart holding lemon curd topped with meringue, it's lemon sorbet with mandarin and pink grapefruit hidden by triangular sheets of meringue. It is tart – just how I like – but enough to make the lips pucker of a normal person. Although I barely touch the meringue, I see my elbow partners have polished it off. This refreshing dessert leaves us on a light note wrapping up the French Week dinner with what will soon become fond memories.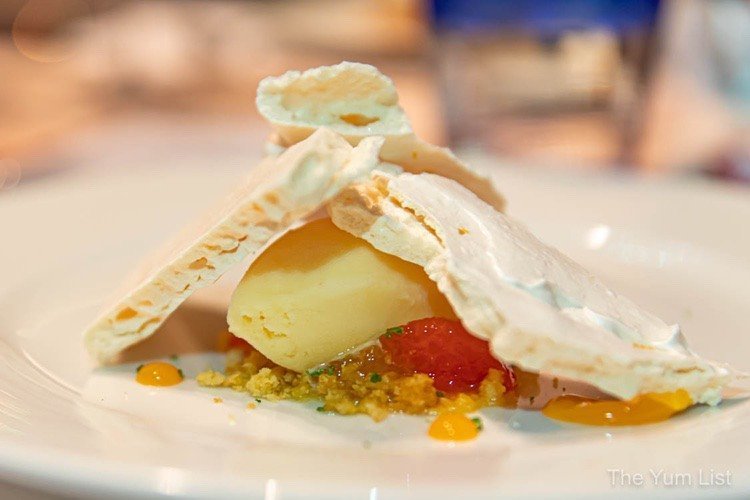 French Week @ Traders KL
French Week @ Traders KL will continue until Saturday, August 24. Reservations are a must.
Reasons to visit French Week at Traders Kuala Lumpur: great French menu with some reasonably priced sets; excellent French wine selection; lovely views.
French Week @ Traders Kuala Lumpur
Gobo Upstairs
5th Floor Traders Hotel
Kuala Lumpur 50088
Malaysia
+6 03 2332 9888
www.shangri-la.com/kualalumpur/traders
Check out Traders Hotel's excellent seafood buffet here. Find more on the regular menu at Gobo Upstairs here and delight in some of the best views of the city in their rooftop bar, SkyBar here.