Instant Yakitori KL by RyoRi Kitchen
Monica Tindall
My Aussie family would be proud to know that beer and barbecue are still on the cards in Malaysia even in spite of current restrictions. They might even bow to the fact that I possibly have it better over here right now with the introduction of Instant Yakitori by the team at RyoRi Kitchen. Not only do I get Japanese barbecue and craft beer (which I think takes the whole barbie experience up a notch or two) but it's prepped and delivered to my home along with a disposable grill. No grocery shopping, no chopping, seasoning or cleaning – we just get to do the fun bit; drink beer and grill!
Instant Yakitori KL
The Instant Yakitori sets by RyoRi Kitchen begin at RM88 for the basic menu, which is enough for one or two people and go up to the full lush version, priced at RM198 serving two to three. All sets come with meat and vegetables (choose from their online menu) and a disposable charcoal grill! With nothing left to do but imbibe and set the skewers on the barbie, it's a fantastic option for casual weekends (or any night of the week for that matter).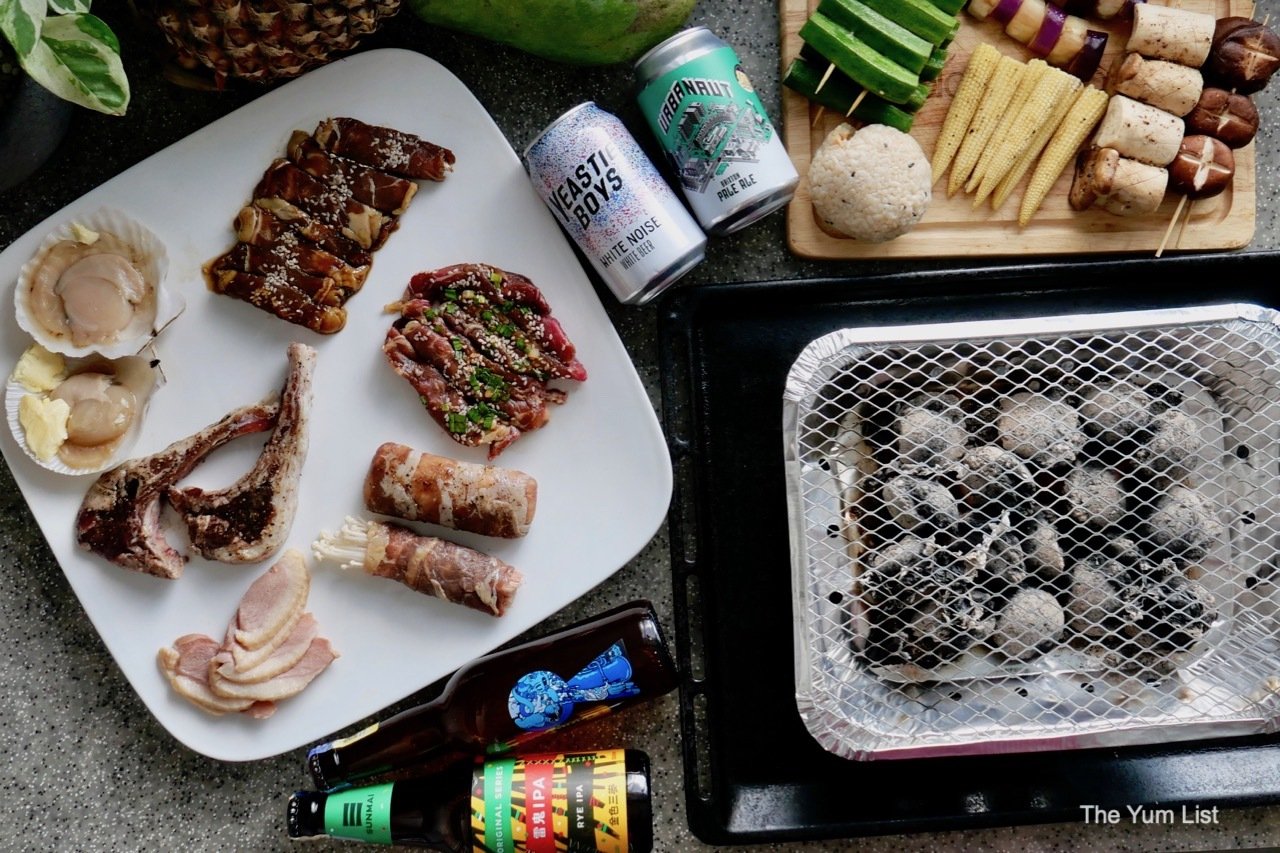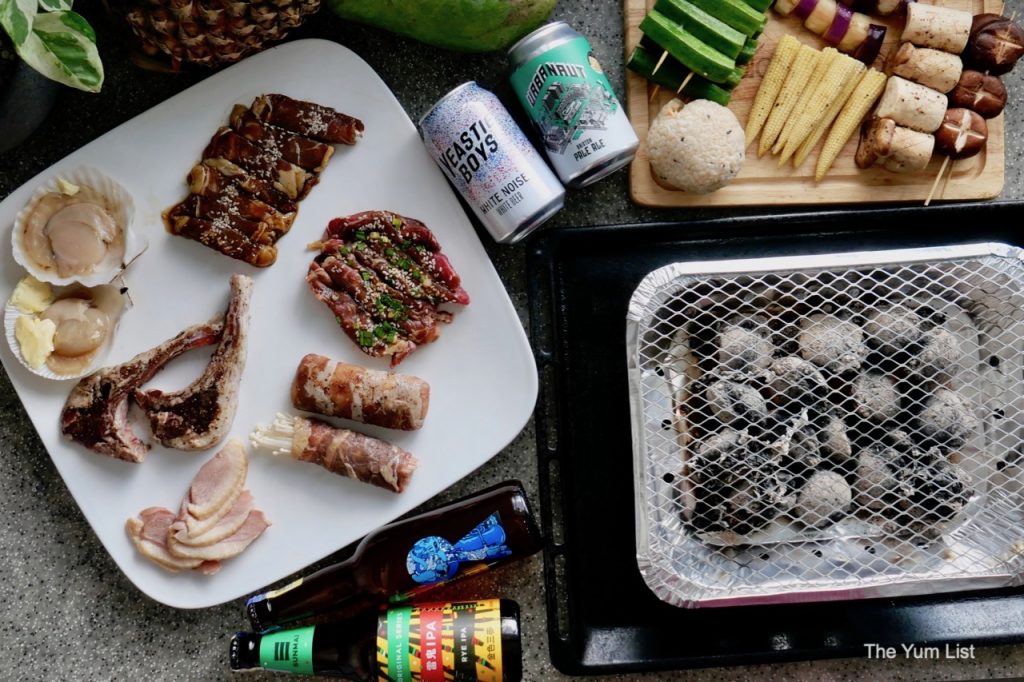 RyoRi Instant Yakiniku & Kyushiyaki
We went in big with the RyoRi Instant Yakiniku & Kyushiyaki Set (RM198) for two to three people and were impressed with the quality, taste and ease of preparation. Included was Australian Rack of Lamb, Enoki Sirloin Roll, Mozzarella Sirloin Roll, Angus Sirloin Slice, Sirloin Cube, Smoked Duck, Shitake, Brinjal, Okra, King Mushroom, Baby Corn, Enoki Butter, Teriyaki Chicken Onigiri and the Instant Charcoal Grill. The produce was top-notch. We could not have done it better shopping and prepping ourselves. Seasonings were flavourful yet allowed the natural quality of the meat and veg to shine.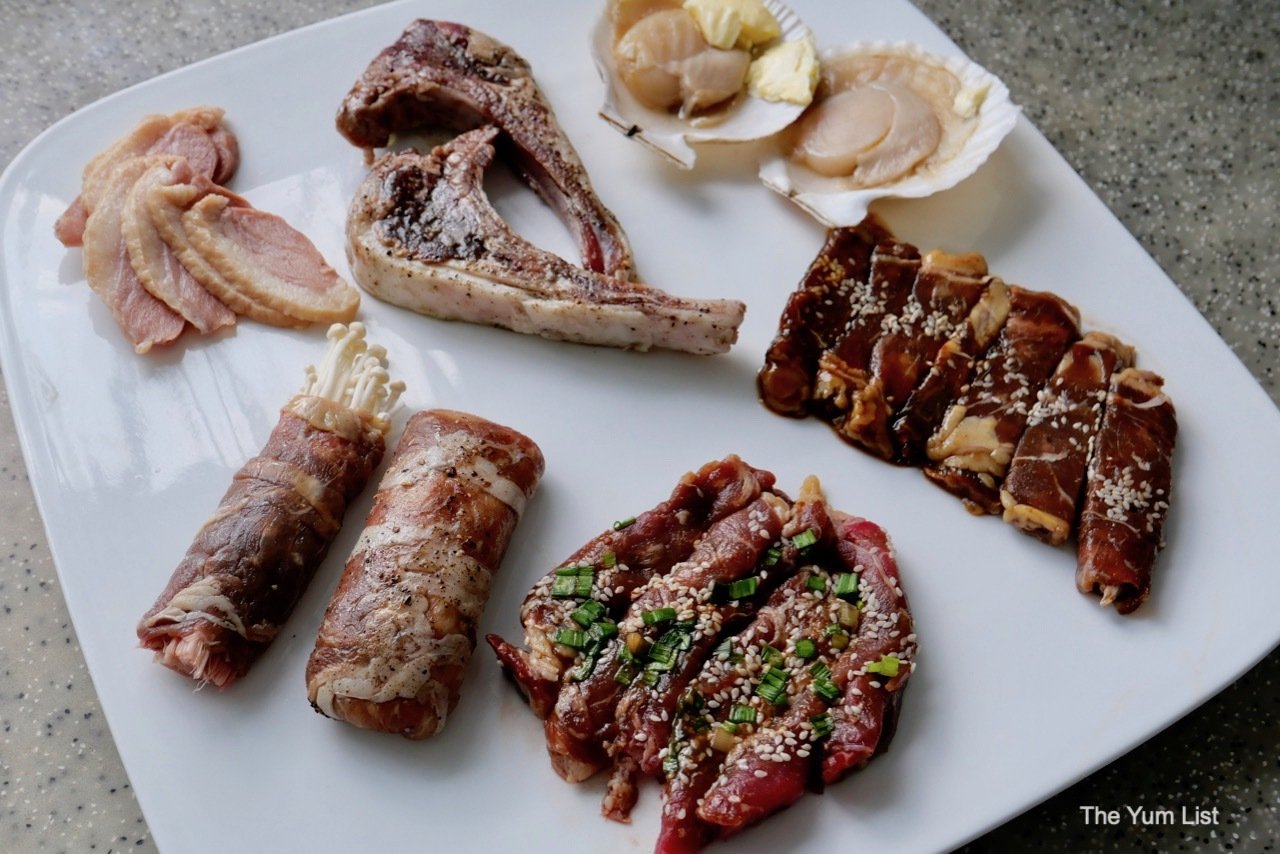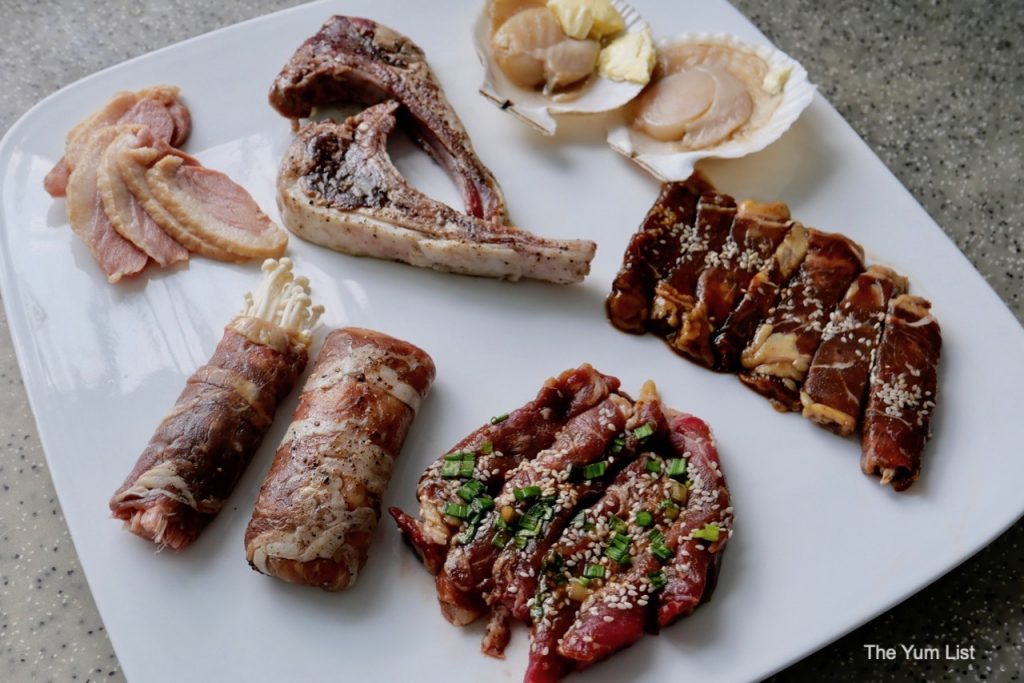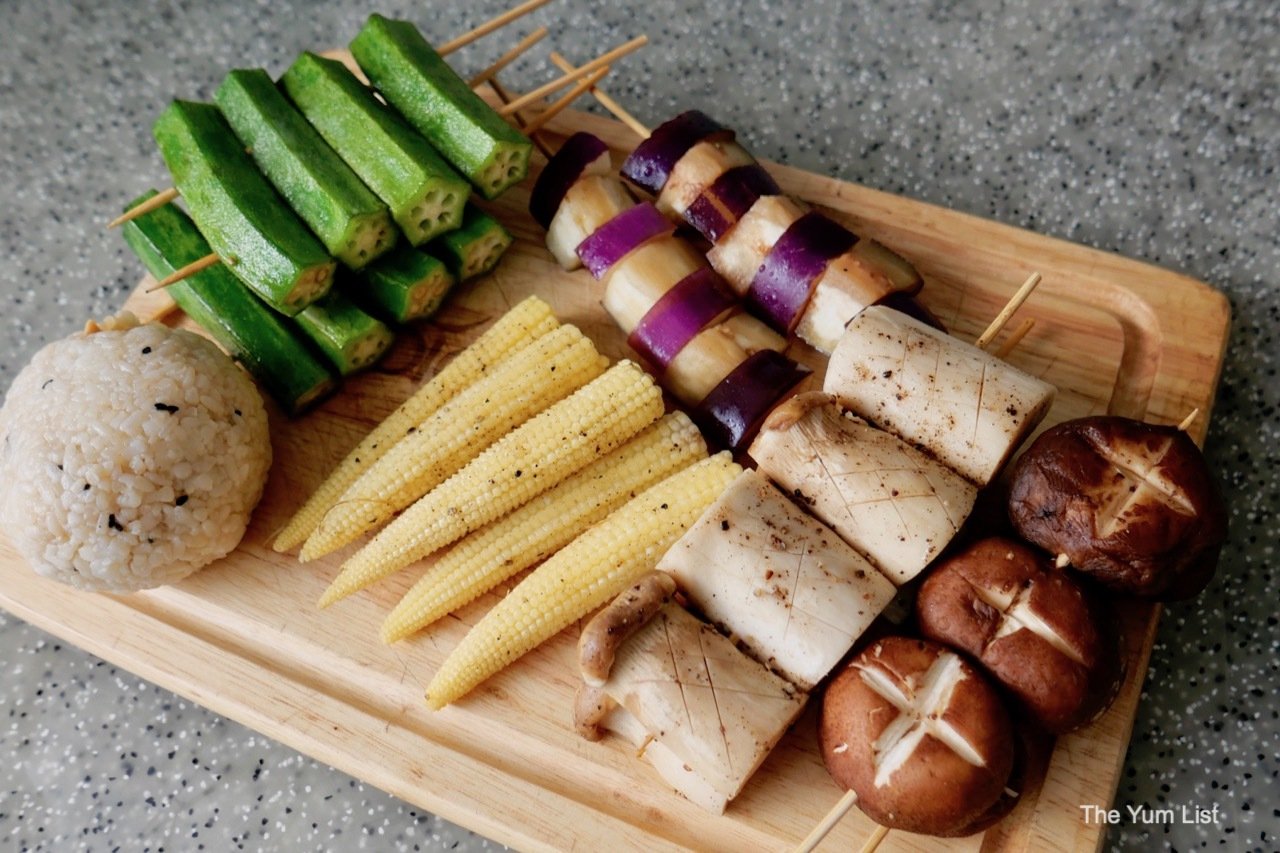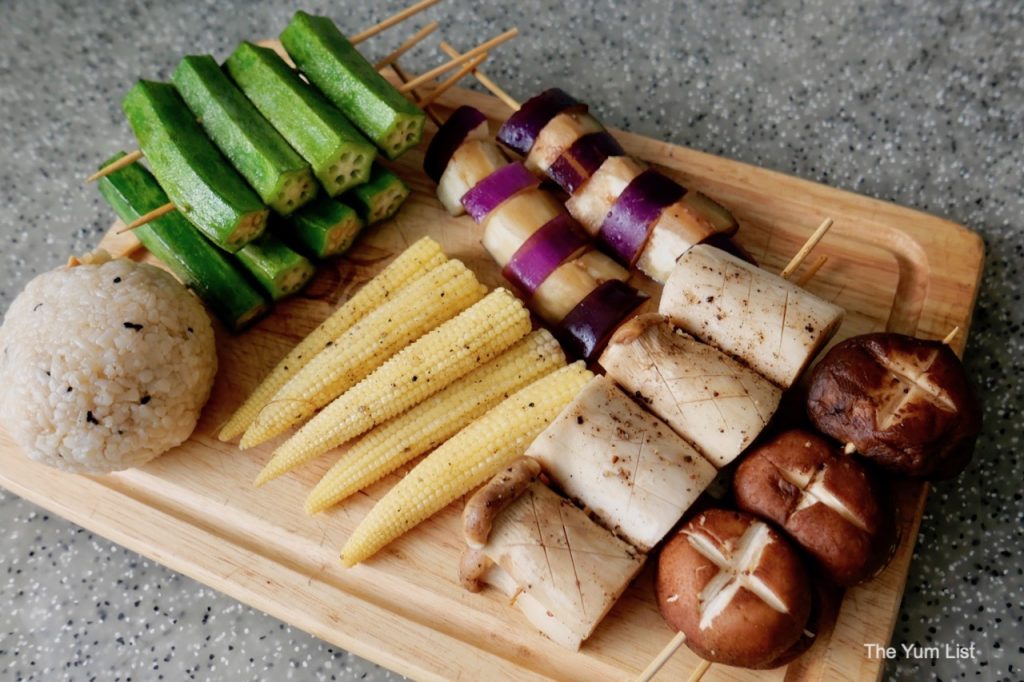 Barbecue
Despite living in an apartment, barbecuing at home was super easy with the instant charcoal grill. All we had to do was to set up the tray on its legs, light it up and wait until the flame died down (about 15 minutes). The grill lasts for between 90 to 120 minutes, which was more than enough time for us to casually grill, sip, chat and eat.
Instant Yakitori KL Delivery and Details
All meat and vegetables are seasoned and packed upon request to ensure freshness. One-day advance order is required and can be made via yakitori.isthe1.com. Instant Yakitori by RyoRi Kitchen is operating at Farmer's Bar, Bandar Puteri Puchong. It is available for self-pickup or delivery within Klang Valley with prices per trip ranging between RM8 and RM15.
Craft beer with your BBQ? Yes, please!
Working in conjunction with a craft beer bar, the natural choice for refreshment for Instant Yakitori is a no-brainer. Just in, we tried four new labels from Farmer's Bar's extensive collection.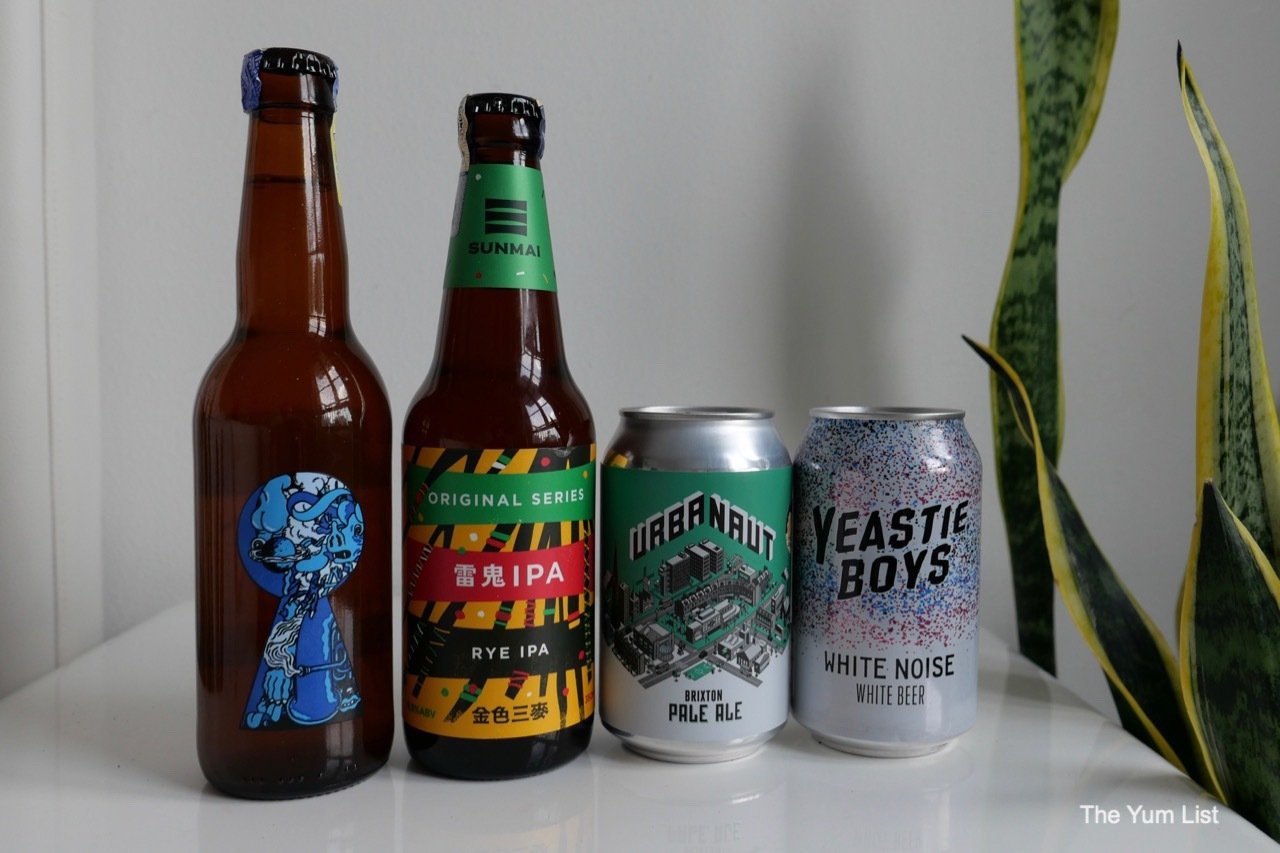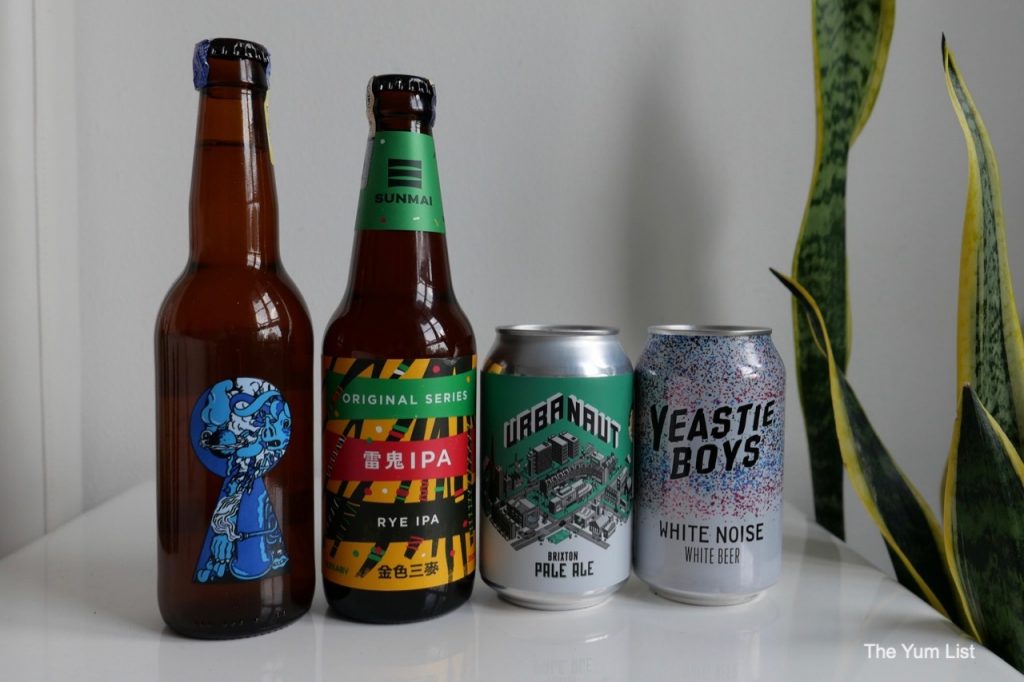 Omnipollo Levon Belgian-style Pale Ale (ABV: 6.5%, 330ml, RM34)
The Omnipollo Levon Belgian-style Pale Ale is hopped and fermented dry using champagne yeast. Combined with a simple malt, the duo gives a rich yet refreshing taste.
Yeastie Boys White Noise (ABV: 4.4%, 330ml, RM27)
Who could resist a name like Yeastie Boys White Noise? This wheat ale from Wellington, New Zealand is a little lighter in strength than our first brew. It's cloudy in the glass, a bit like a natural wine, with citrus and the warmth of coconut and vanilla in both the bouquet and the palate. Its pleasing acidity sliced nicely through the fatty meats on our plates.
Urbanaut Brixton Pale Ale (ABV: 4.4%, 330ml, RM27)
Another New Zealand drop, this time from the north in Auckland, Urbanaut Brixton Pale Ale offered vibrant tropical notes on the nose and a well-balanced, full body. There's a thread of bitterness that's rounded out by fruit and spice.
SUNMAI Rye IPA 雷鬼黑麦IPA (ABV: 6.5%, 350ml, RM37)
Our last beer took us to Taiwan with the SUNMAI Rye IPA. It's rich in hops on the nose followed through by flavours of pine and malt. As opposed to the citrus-dominated IPAs we know, this one emphasizes more subdued woody and earthy notes.
Instant Yakitori KL Review
Instant Yakitori delivery from RyoRi Kitchen was a highly enjoyable experience. Paired with craft beers from Farmer's Bar, it makes for an unbeatable afternoon of relaxation, fun and good taste.
Reasons to try Instant Yakitori KL: a fantastic option for lazy weekends (or any day of the week really as all days just seem to roll into one another at the moment); super tasty barbecue with high-quality ingredients; all prep is done for you; instant grill that makes even barbecuing in an apartment a fun experience.
RyoRi Kitchen will open again after the CMCO at these locations:
Ryori Kitchen at Farmer's Bar, Subang Parade
RyoRi Kitchen at The Great Beer Bar
yakitori.isthe1.com
www.facebook.com/RyōRi-Kitchen
Craft beer is available from Farmer's Bar:
Farmer's Bar, 6-1, Jalan Puteri 2/4, Bandar Puteri, 47100 Puchong, Selangor
Farmer's Bar, Subang Parade, LOT SP01 Lower Ground Floor, Jalan SS 16/1, 47500 Subang Jaya, Selangor
farmersbar.com.my
Find more restaurants open during the CMCO here, check out our favourite meals delivered to your door here, read more about food safety and the coronavirus here, and lastly stay up-to-date on KL's vibrant food and beverage scene here.