Private Dining Experience KL
Words: Alison Christ Photos: Monica Tindall
Are you absolutely over staying at home, but you're still afraid of large crowds? Wouldn't a private dining experience with minimal human contact that can be catered to your every wish be awesome? Yes, it would be, and it can be yours if you so desire. Kuala Lumpur's boutique hotel The Chow Kit has launched Private @ The Chow Kit. They've converted some of the hotel's rooms into private dining spaces. Imagine a quaint boutique hotel room without the main ingredient – a bed! In its place, you'll find a white-clothed table large enough to fill with food till your heart's content.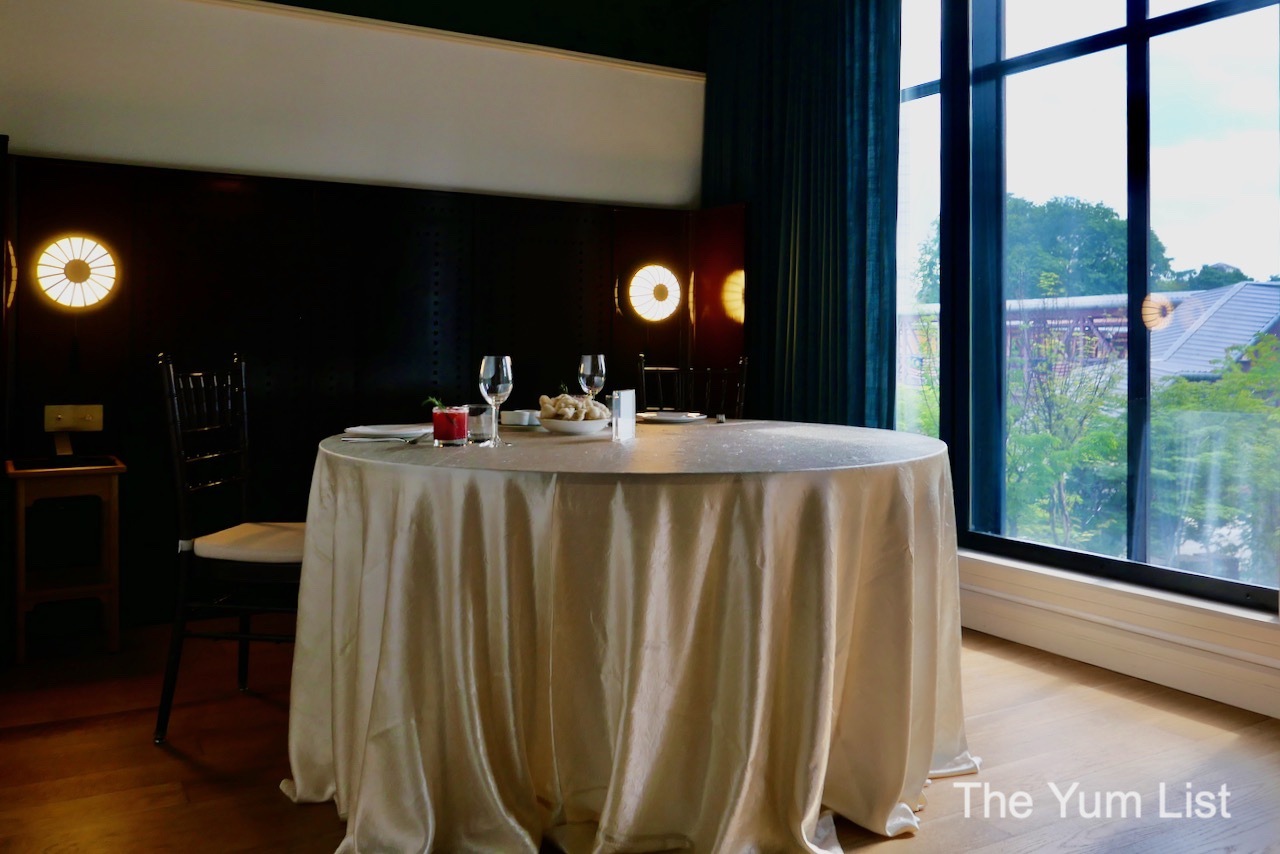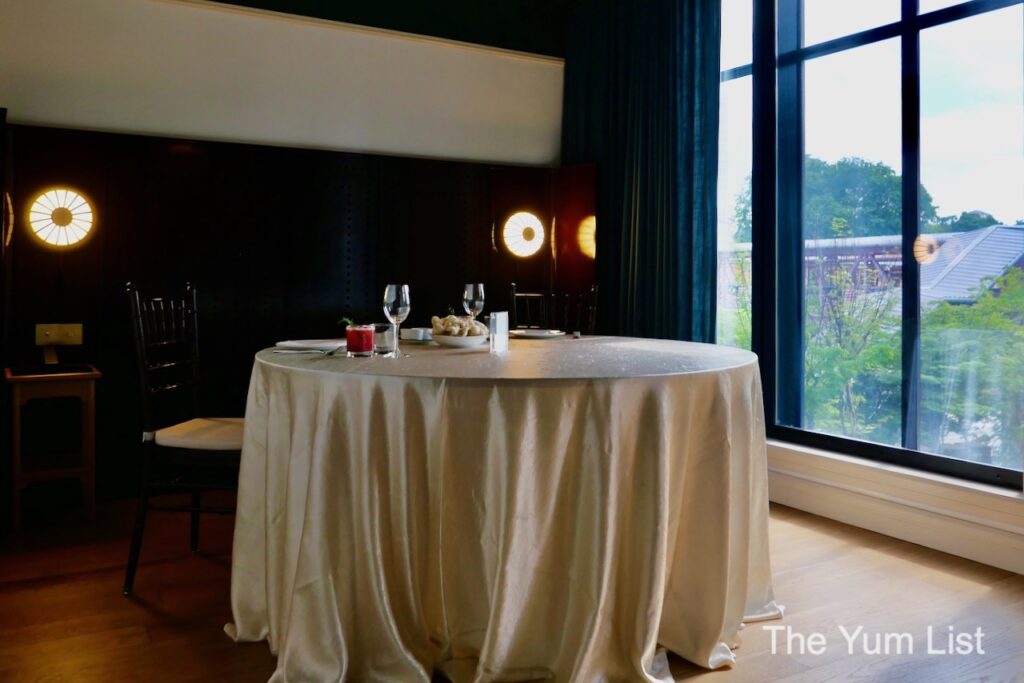 Private Dining Experience KL – The Chow Kit
Monica and I try this for ourselves. Upon arrival, the front desk greets us and, without hesitation, gives us our own hotel room key cards, like we were checking in – which was fun. The heavily protected staff member (shield, mask and gloves in place) escorts us to our room. He gives us a brief explanation about what to expect, tells us where the phone is to make any special requests (as we will be left alone during the meal). The first minute or two took some brain adjustments. Wait, there's no bed, there's a table, yes, ok, I get it now. Let's eat!
We ordered everything in advance to reduce the amount of contact we have with the staff. We just had to make a quick decision on an easy bottle of Cusumano Sicilian red to go with our meal, and then the server was off. He quickly returned, opened the wine, laid out some plates, and we were left alone in the privacy of our own room to enjoy an intimate occasion. Honestly, this is the first time Monica and I have enjoyed a meal together in four months, so it's lovely to have the privacy and time to catch up.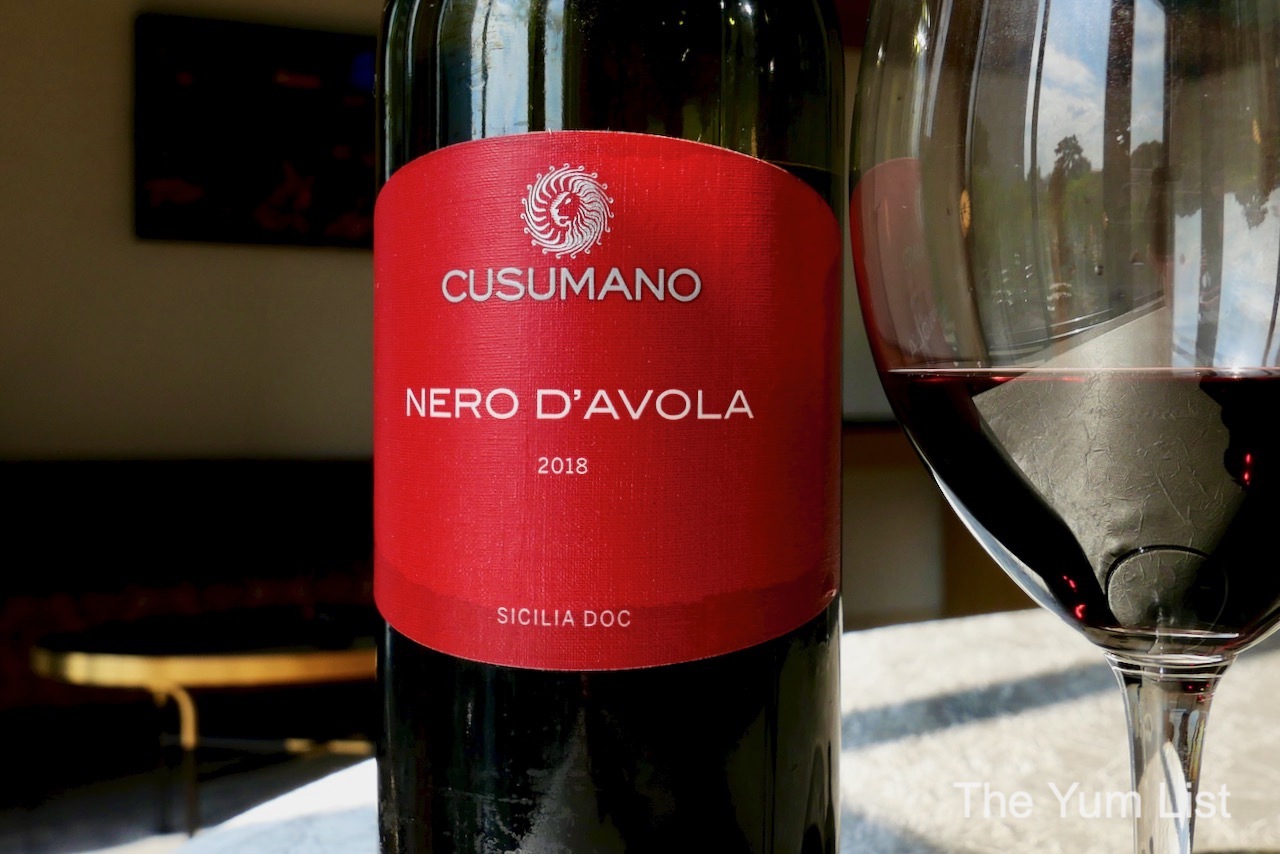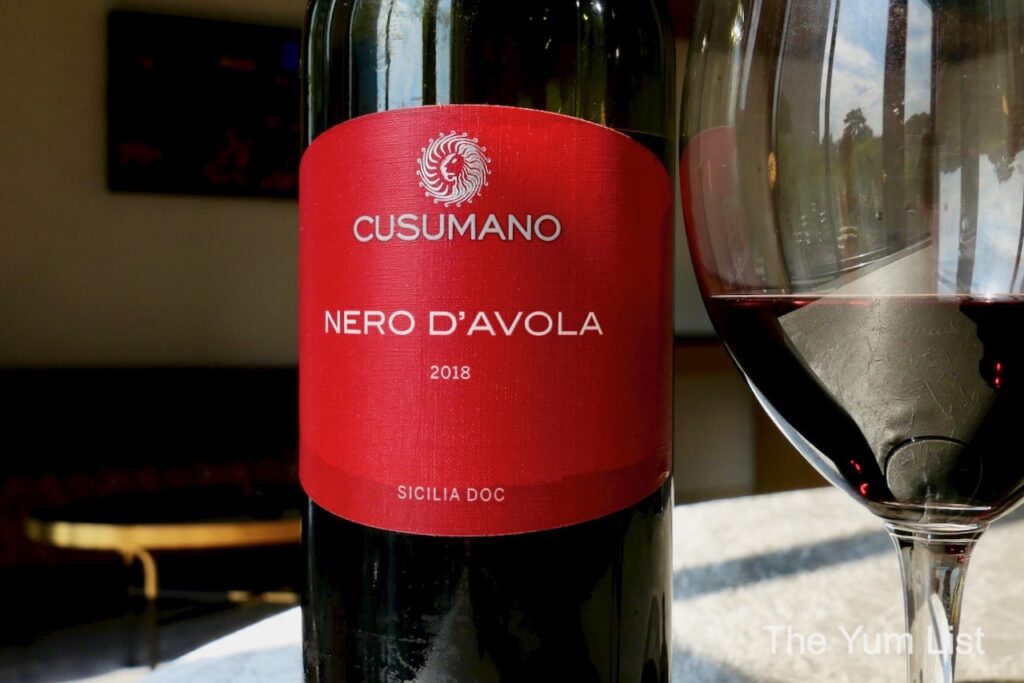 The Chow Kit Kitchen and Bar menu has a huge selection and different options to accommodate just about anyone. If you enjoy traditional Malaysian dishes and like a good bit of heat, then you'll be happy. The homemade sambals and beef satay are the favourites for us. Packed with flavour and a lot of heat so the fruity Sicilian red wine is going down too easy.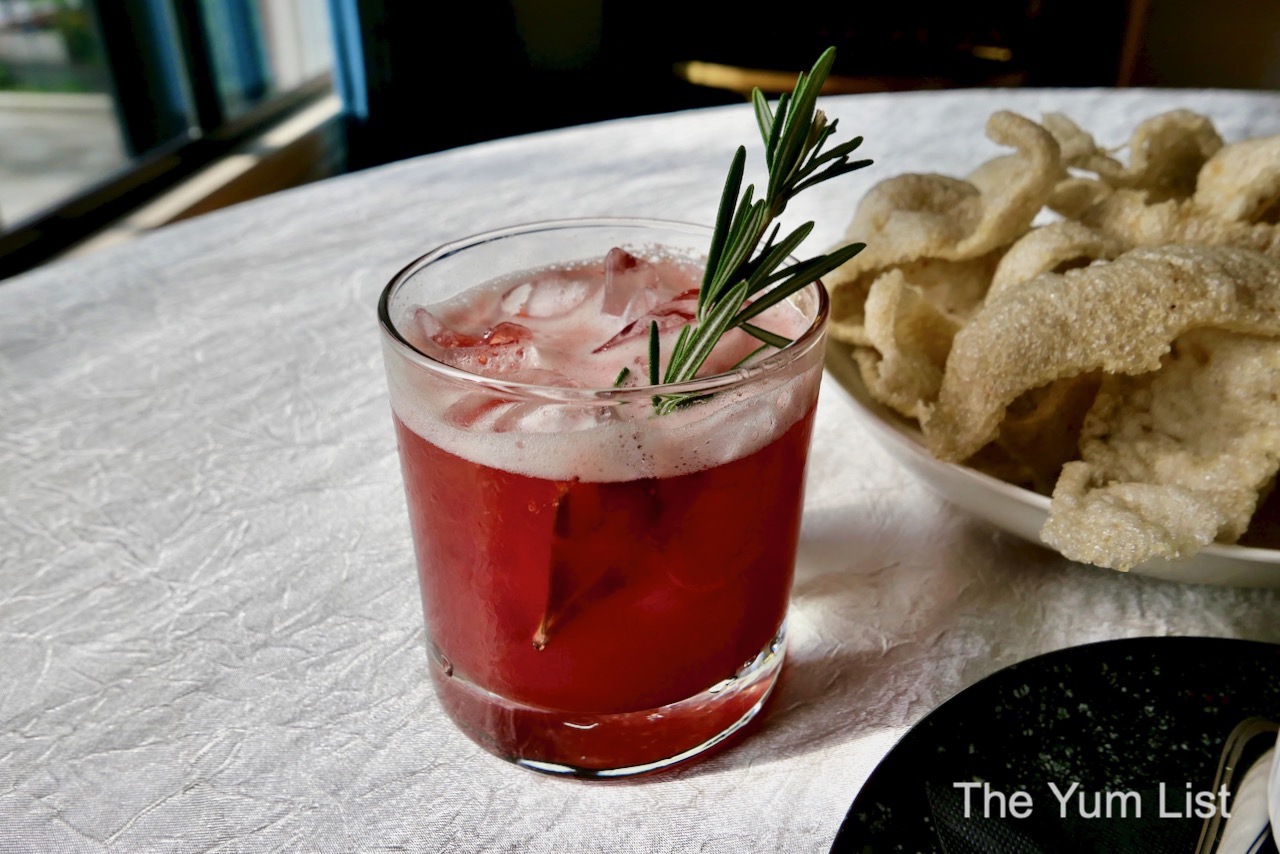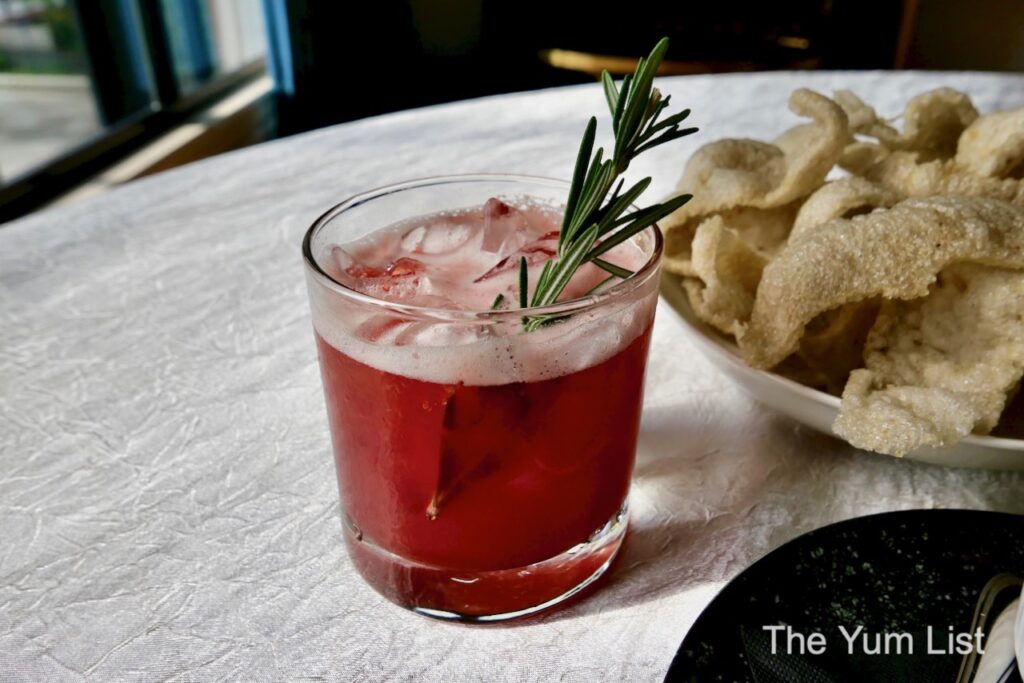 The dining experience is limited to three hours. Various menus are available, but we chose the seasonal menu for RM150 per person (refreshed regularly so there's always something new to look forward to). That included generous portions of Seared Scallop Pegaga Salad to start, a choice of three mains including Grilled Rib Eye Steak, Baked Whole Seabass, or Roast Ayam Kampung with a dessert of Pineapple Cheese Cake. There are other menus to choose from, and you can mix and match from the Chow Kit Platter package as we did. We snuck in some Sauteed Clams with garlic, chillies and lemongrass, and Classic Beef Satay with peanut sauce. The platter package is RM450 for three- to four people and includes two starters, a choice of platter, one from the sea, one from the land or the best of both worlds, two desserts and a beverage package.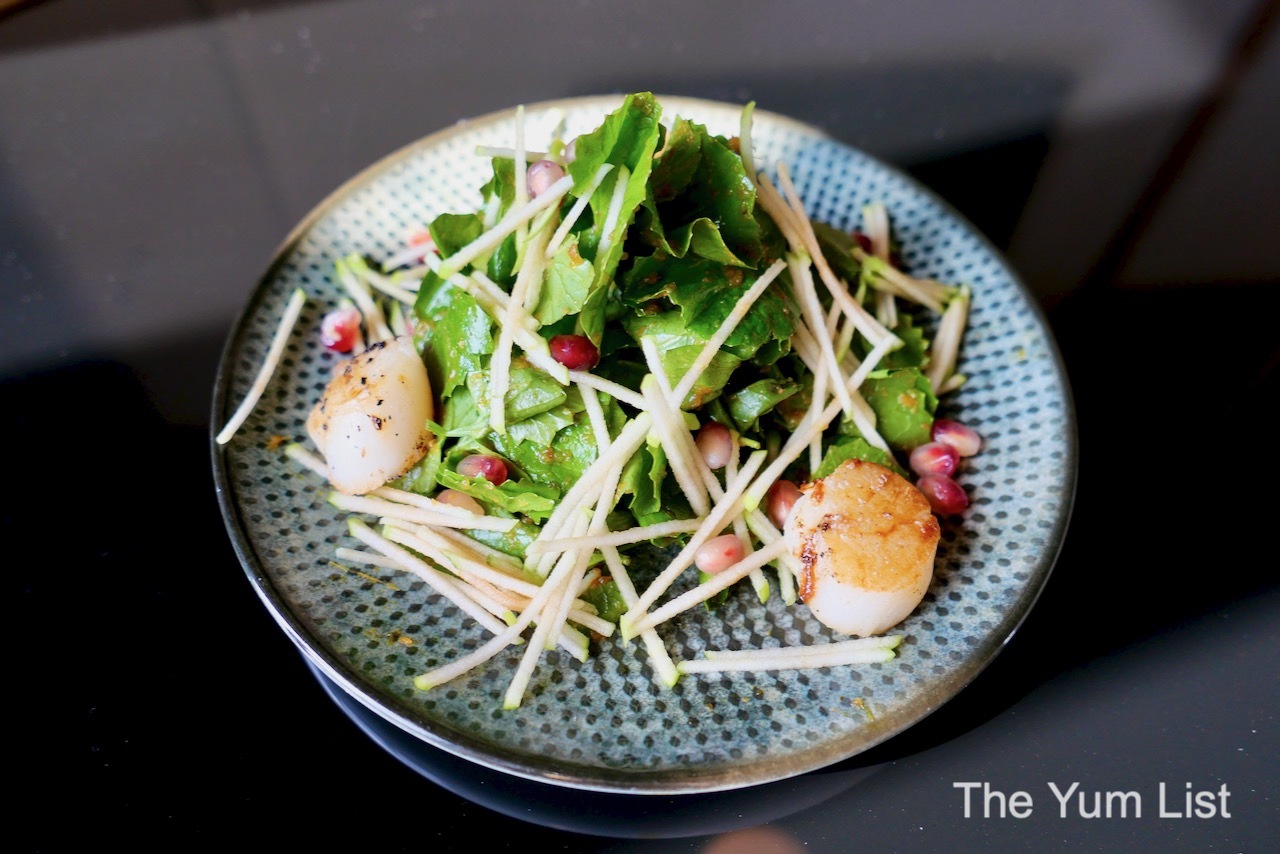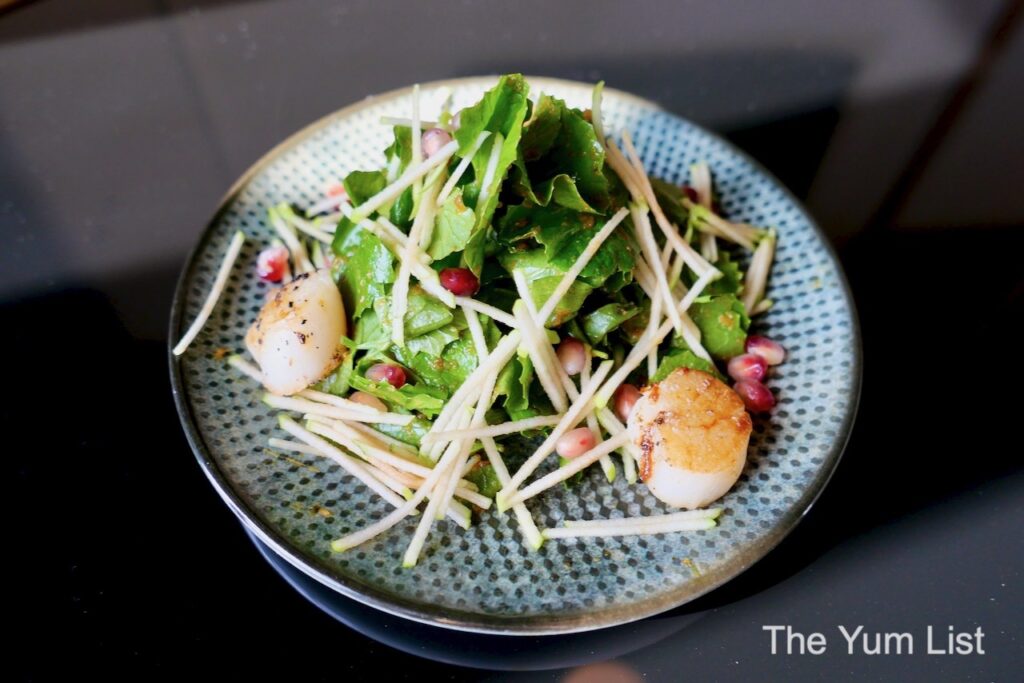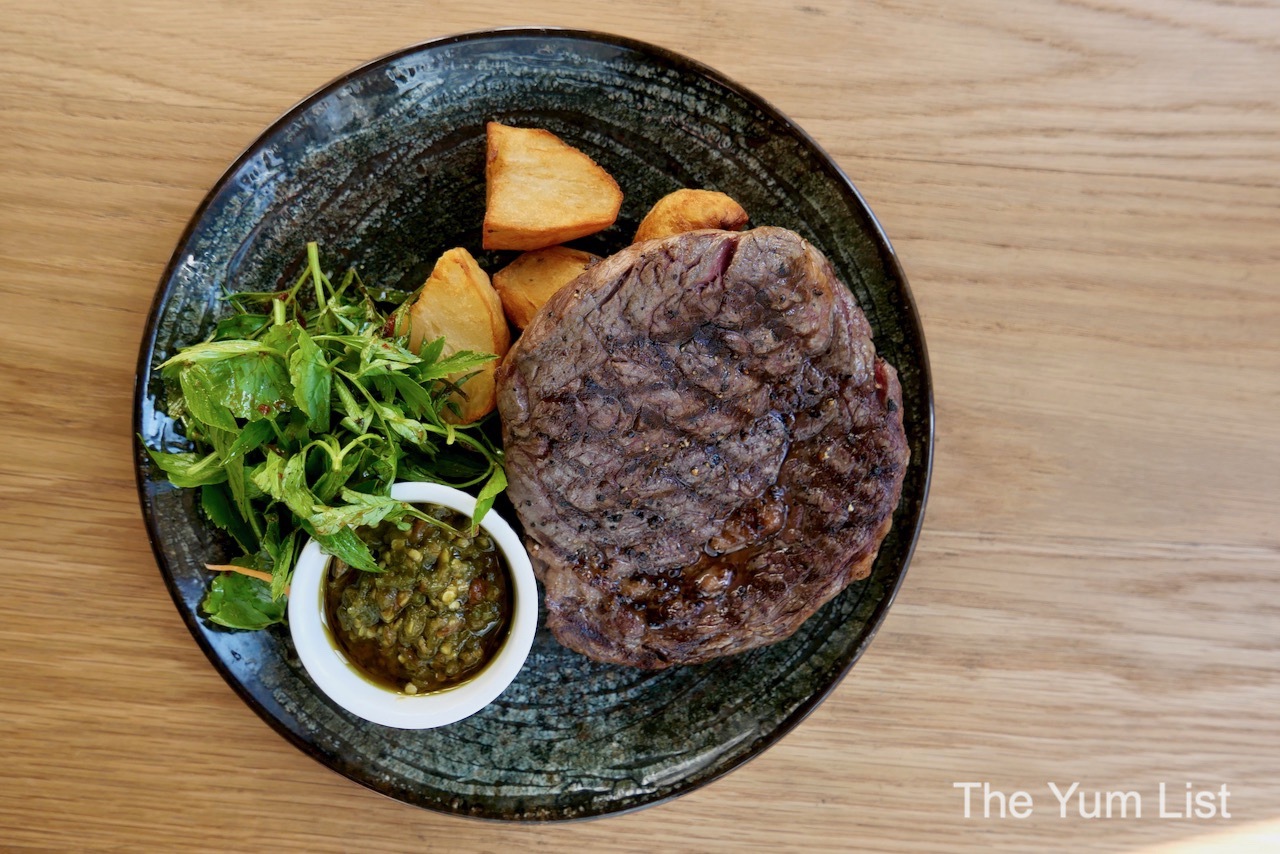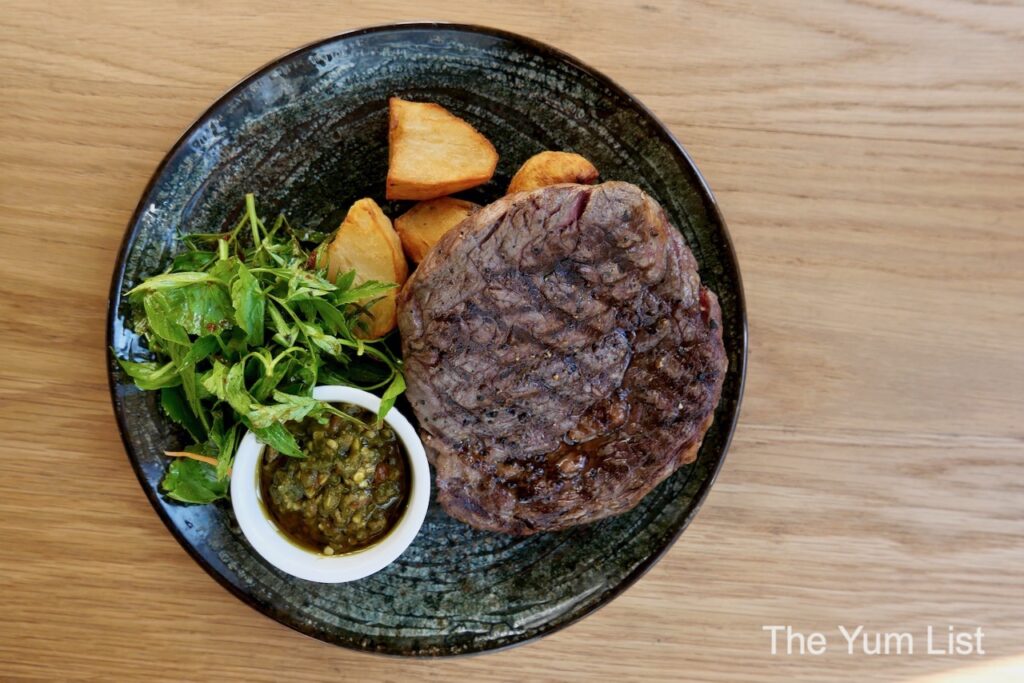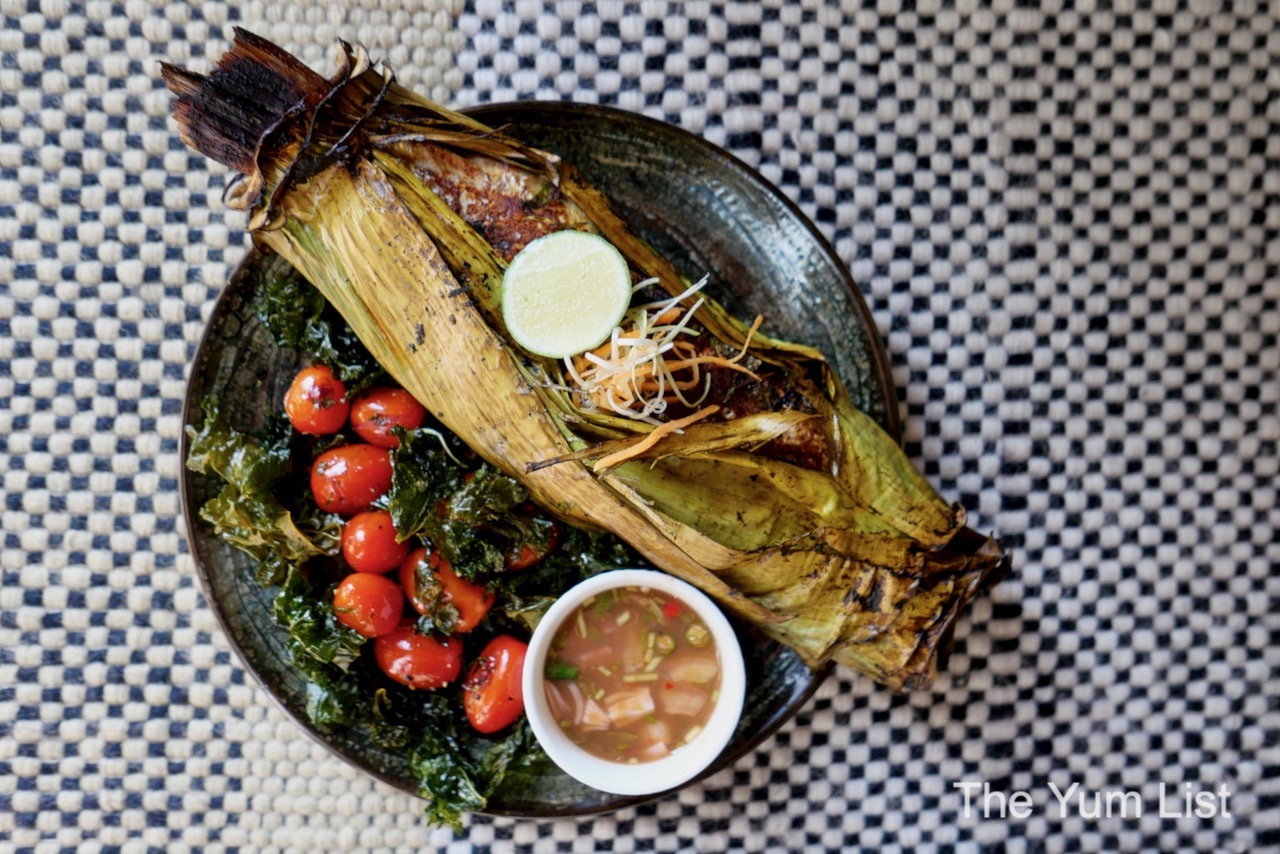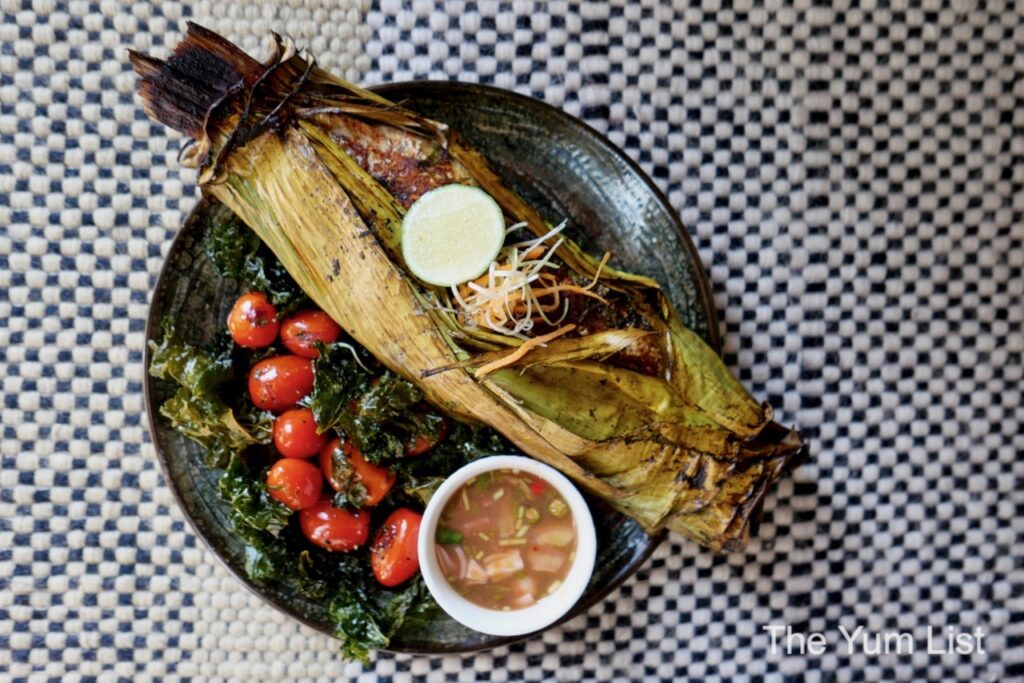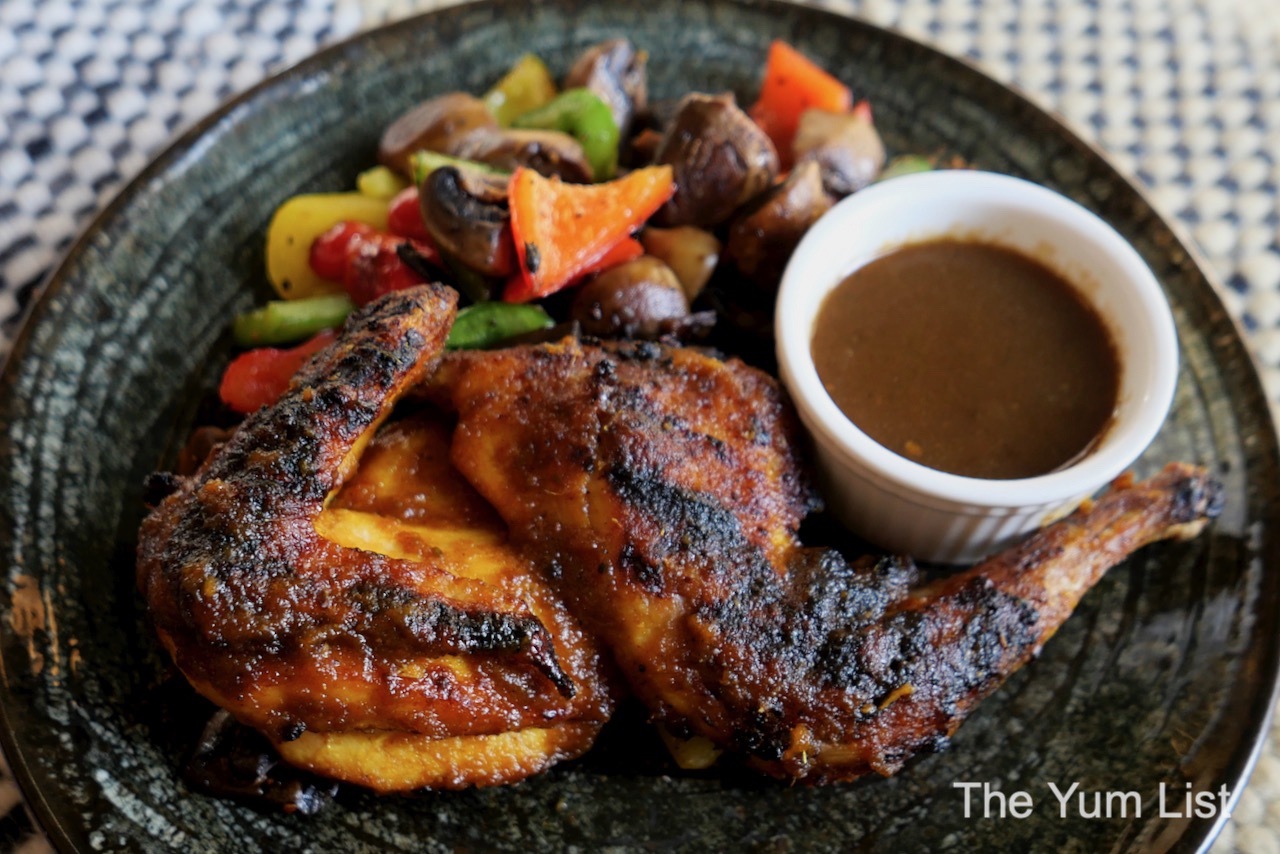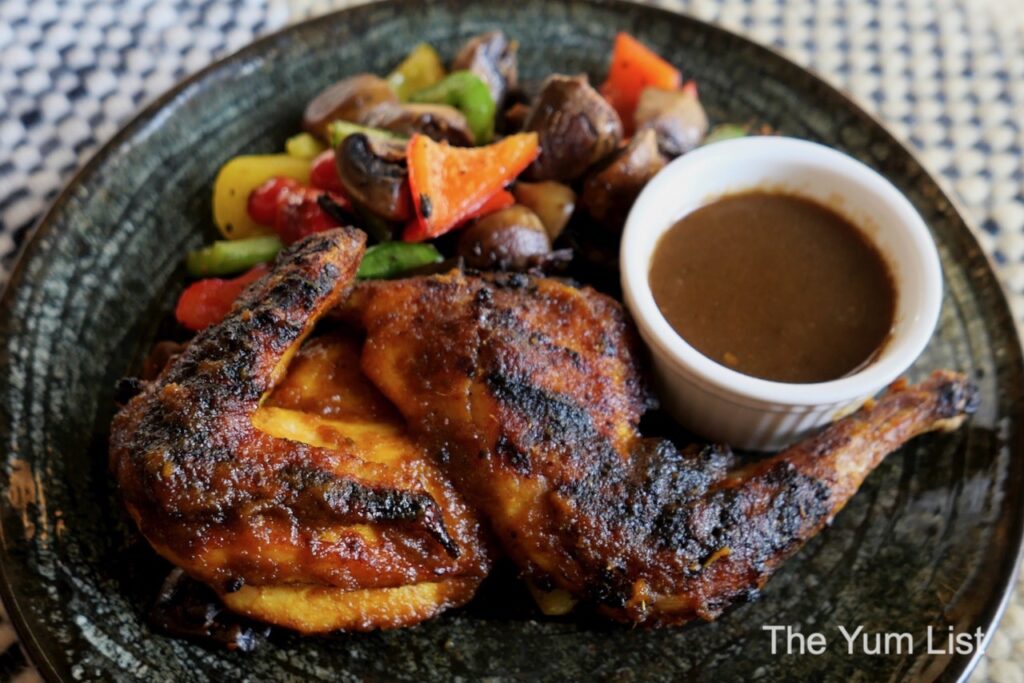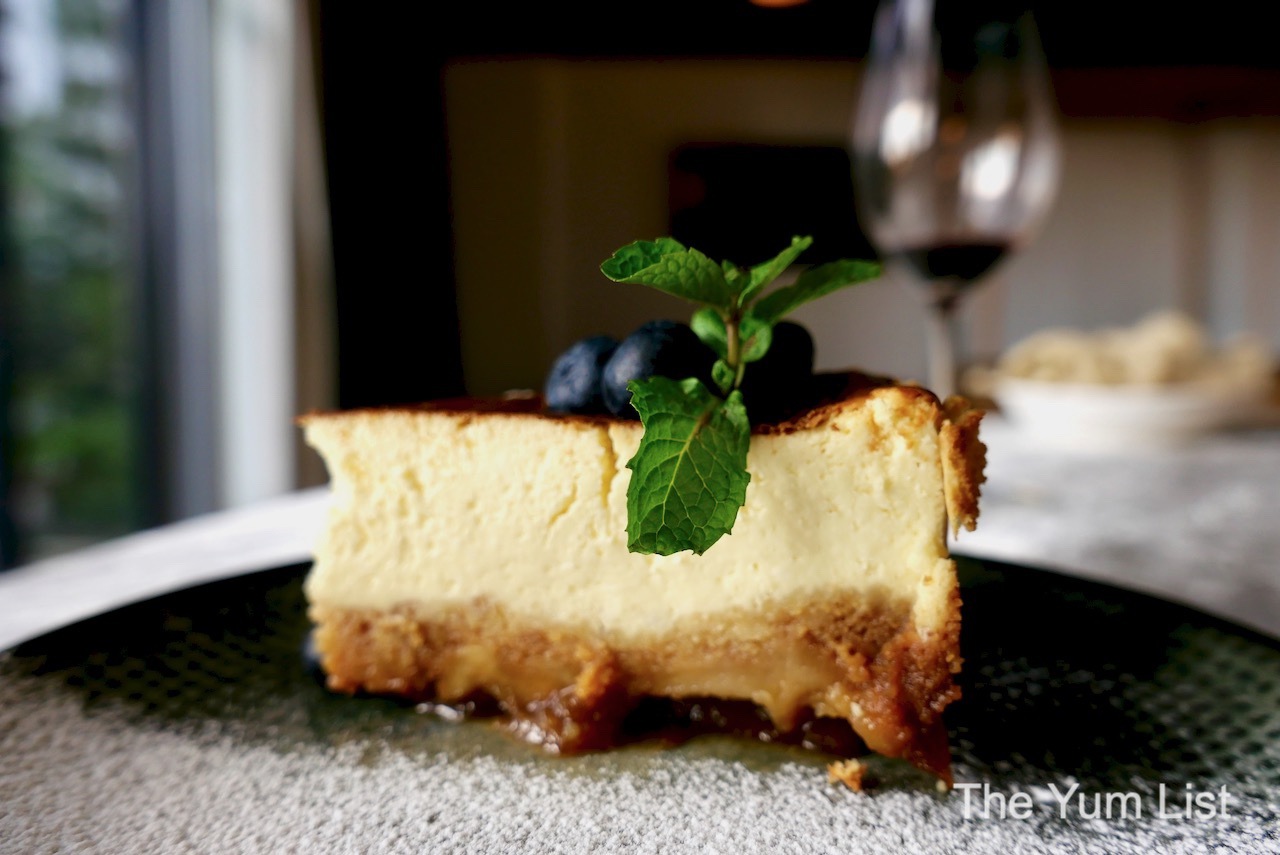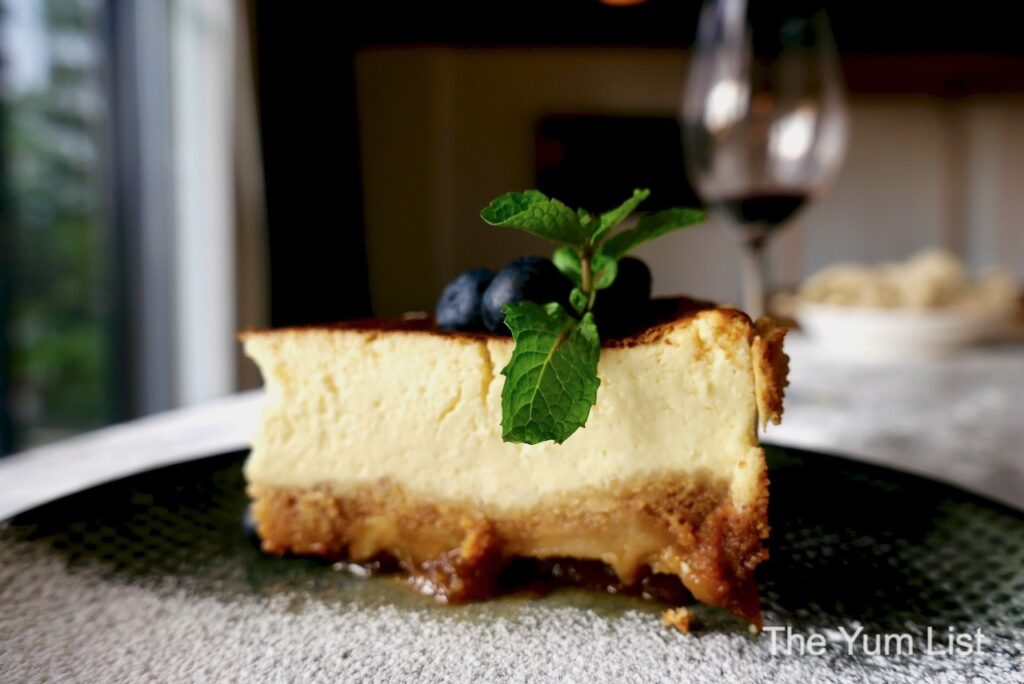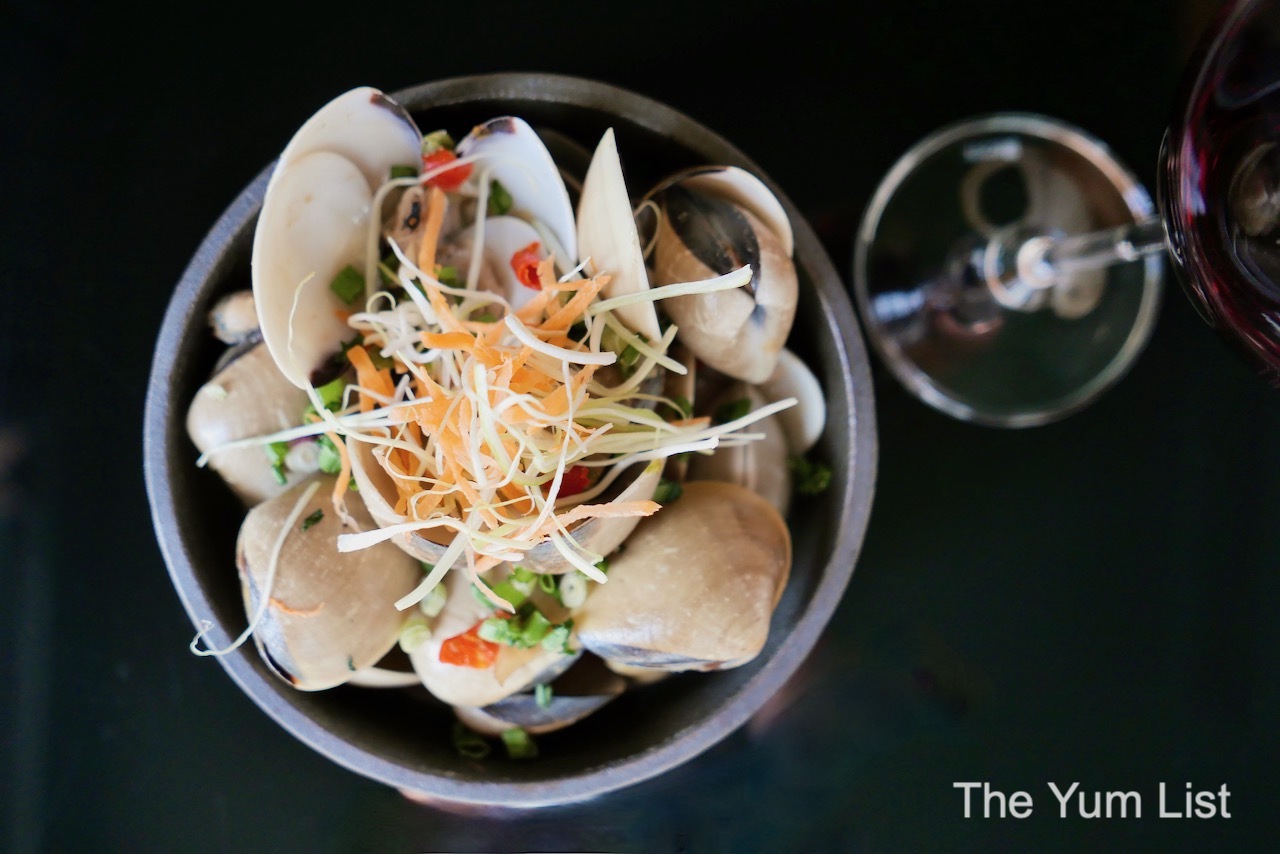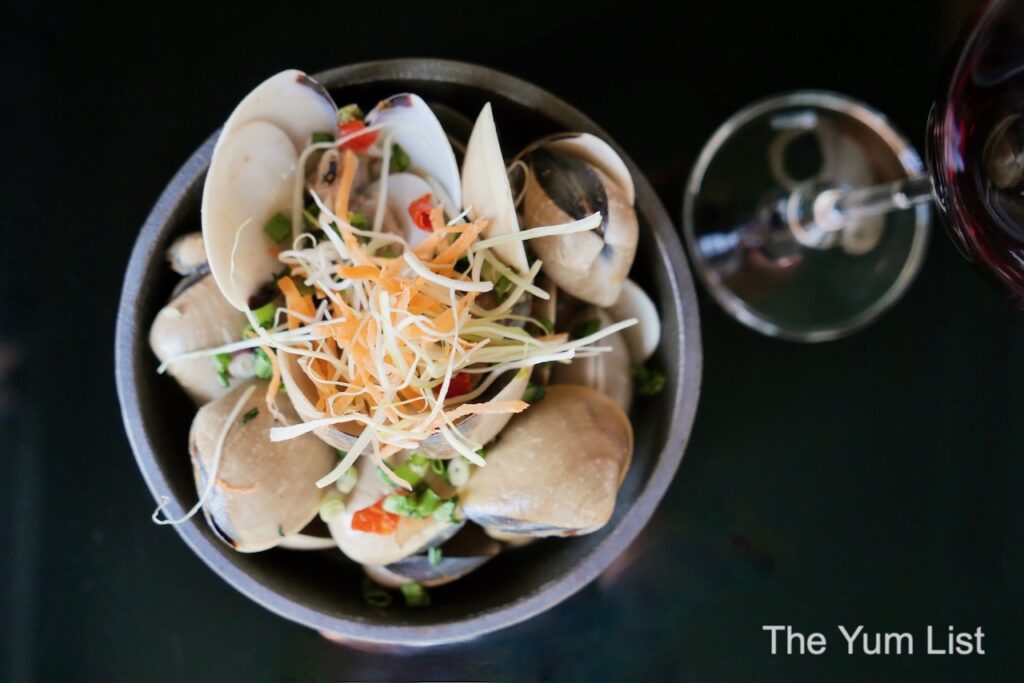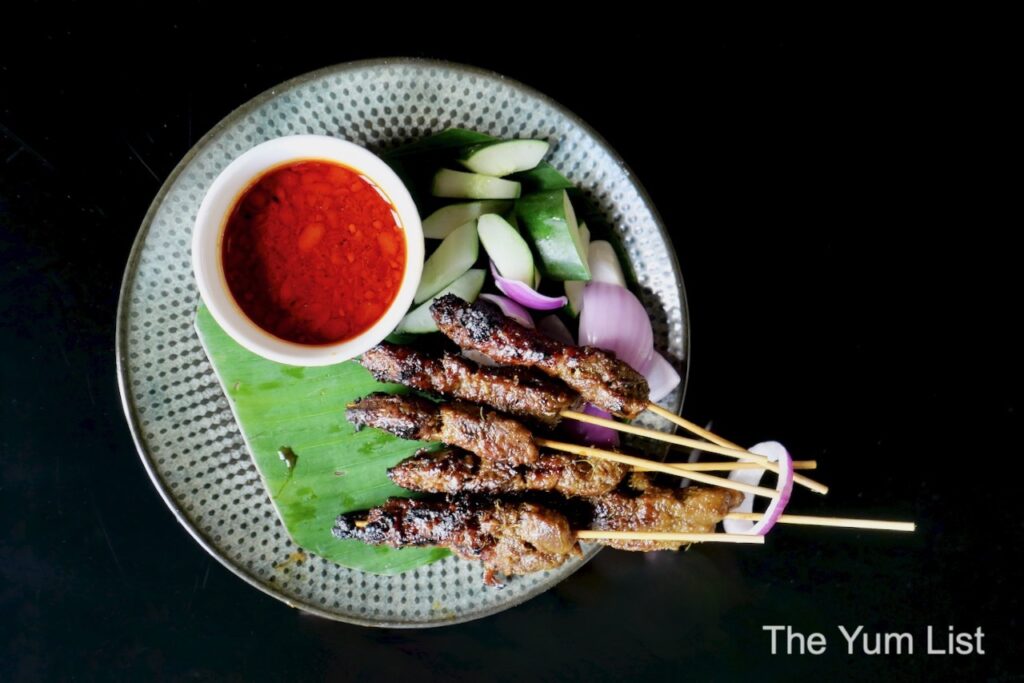 Drinks
Shawn Chong, one of South East Asia's best mixologists, designed the cocktail list. We think it would be a fantastic experience to work your way through all of his drinks in your own private room. Just before you finish your last drink, just pick up the phone and dial zero to request your next libation (or WhatsApp if you want to avoid surface contact with the phone). The drink package offers three cocktails or four Zero Proofs (non-alcoholic) drinks.
Monica and I are busy catching up, so we have the in-house music turned down low. Still, if we were on a date, we would definitely bring our own music selection, which the hotel will happily play for you through their sound system. You could also request special decorations or a theme to jazz up the room.
Remember you're alone in the room, so there is no one around to assist you (this is the entire point of privacy and minimal contact). At any point, you can make a quick call, and someone will be there immediately. After you finish eating and you decide you don't want to leave you can take advantage of a stay-cation special 50% off a night's stay (probably best to book in advance but I like to be spontaneous).
Reasons to try the Private Dining Experience: personalized private experience, COVID-safe, boutique-style, add a night in at 50% off!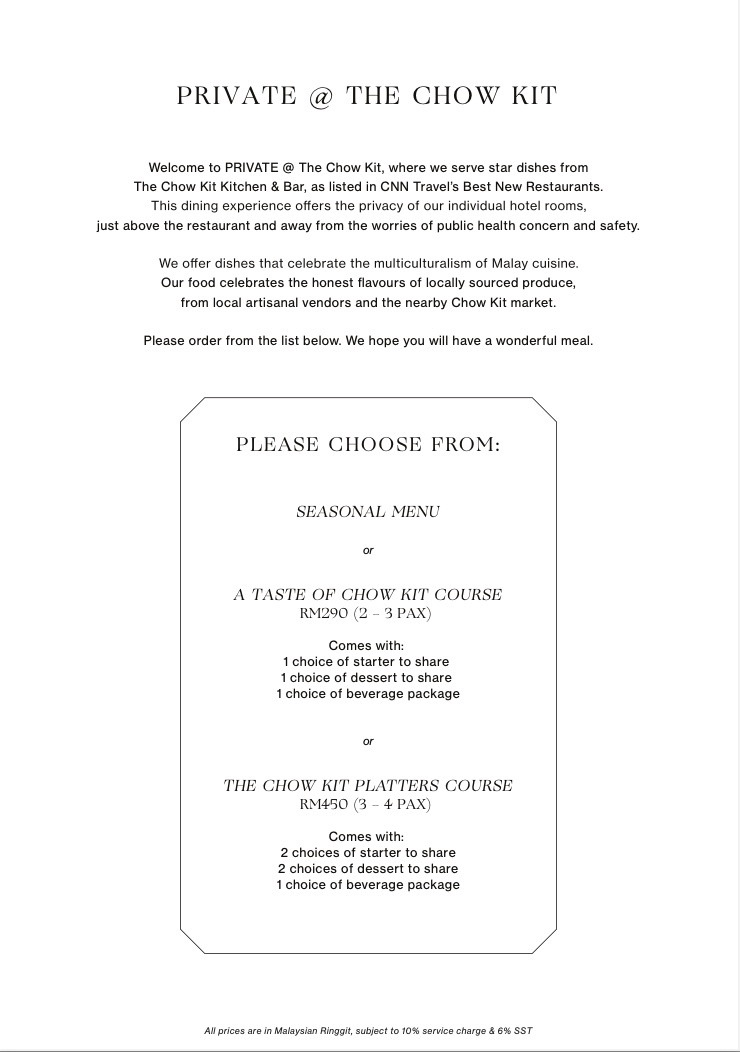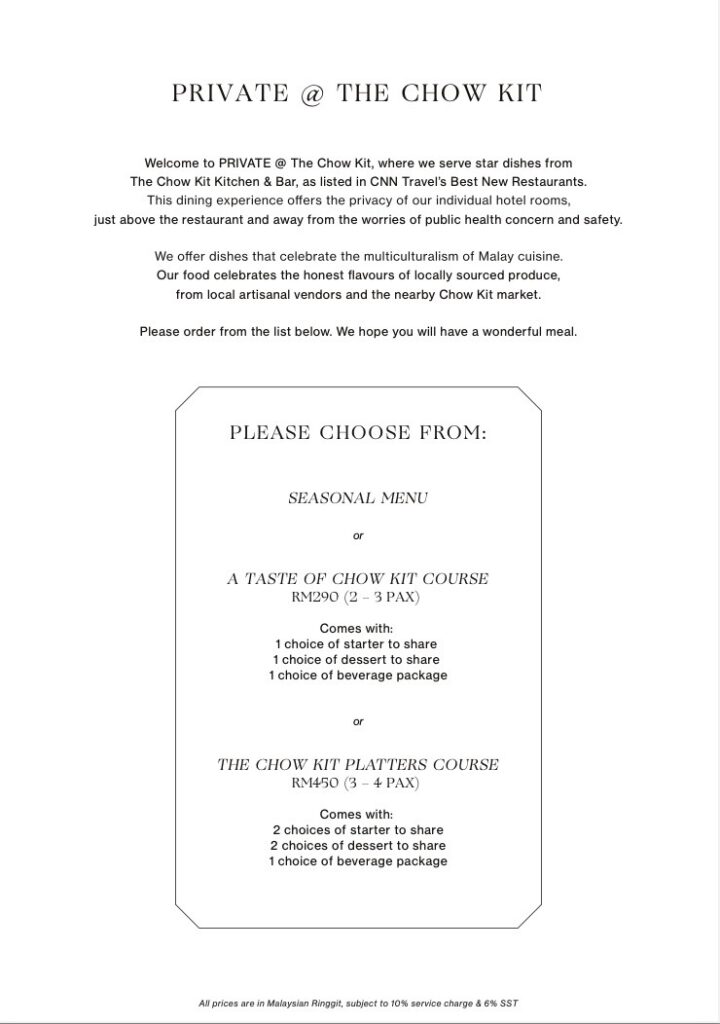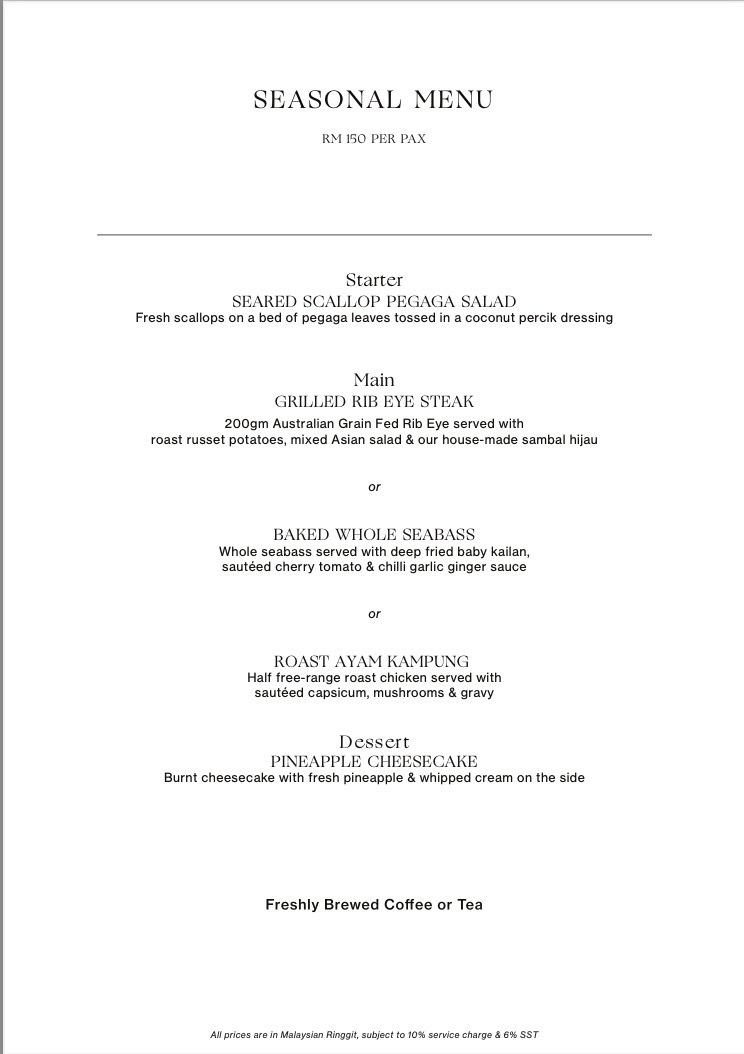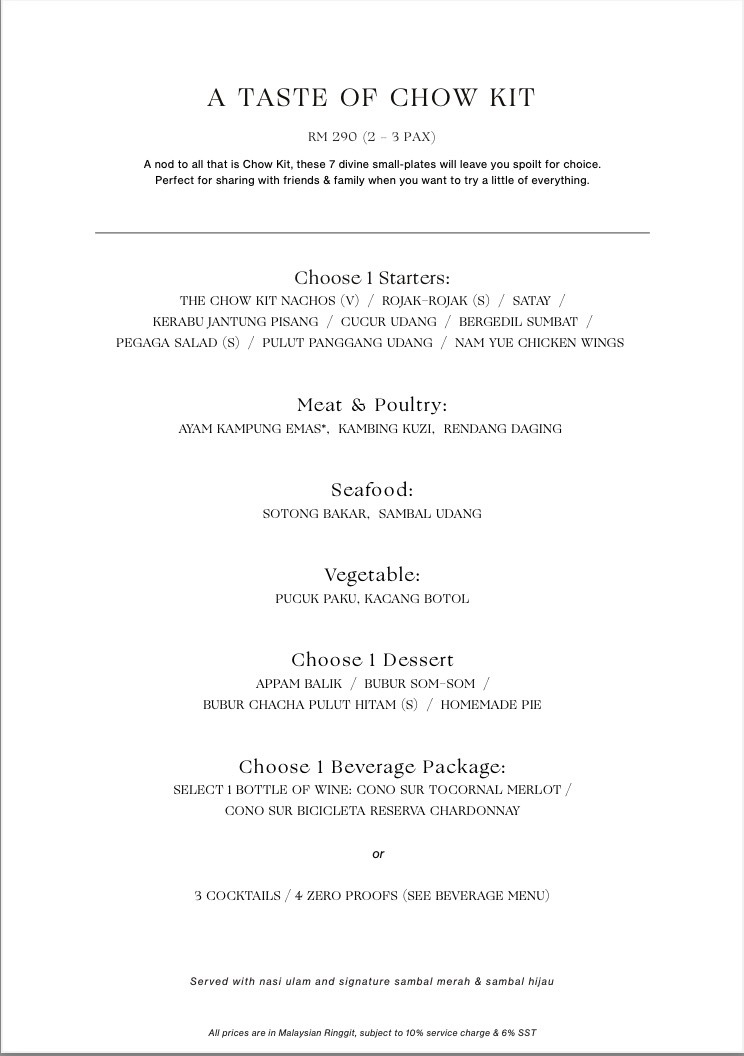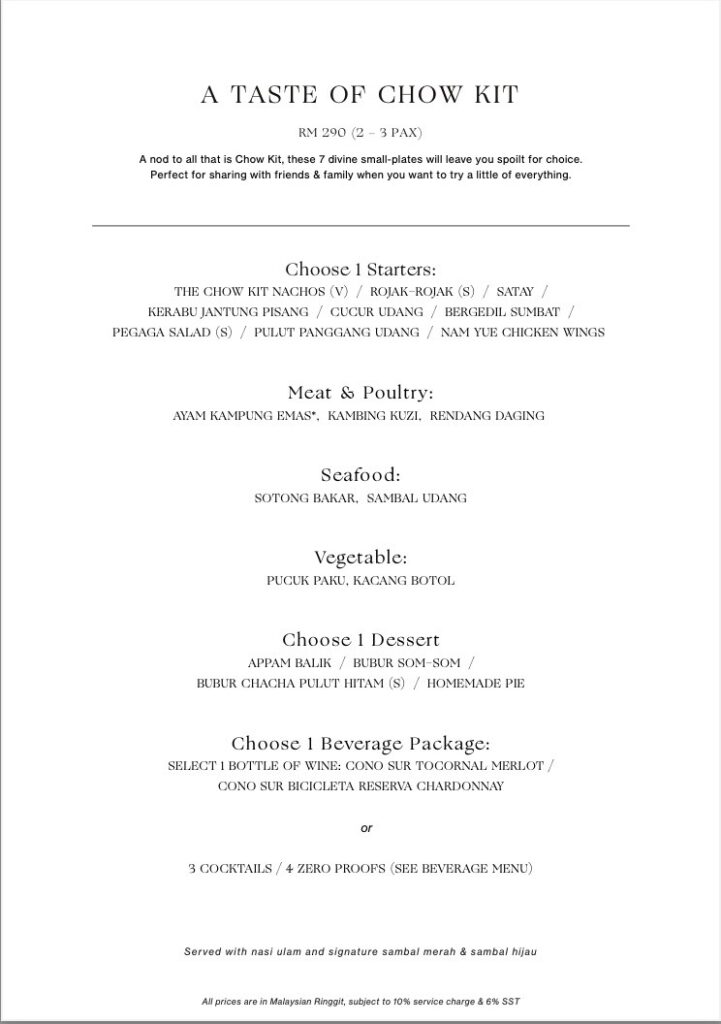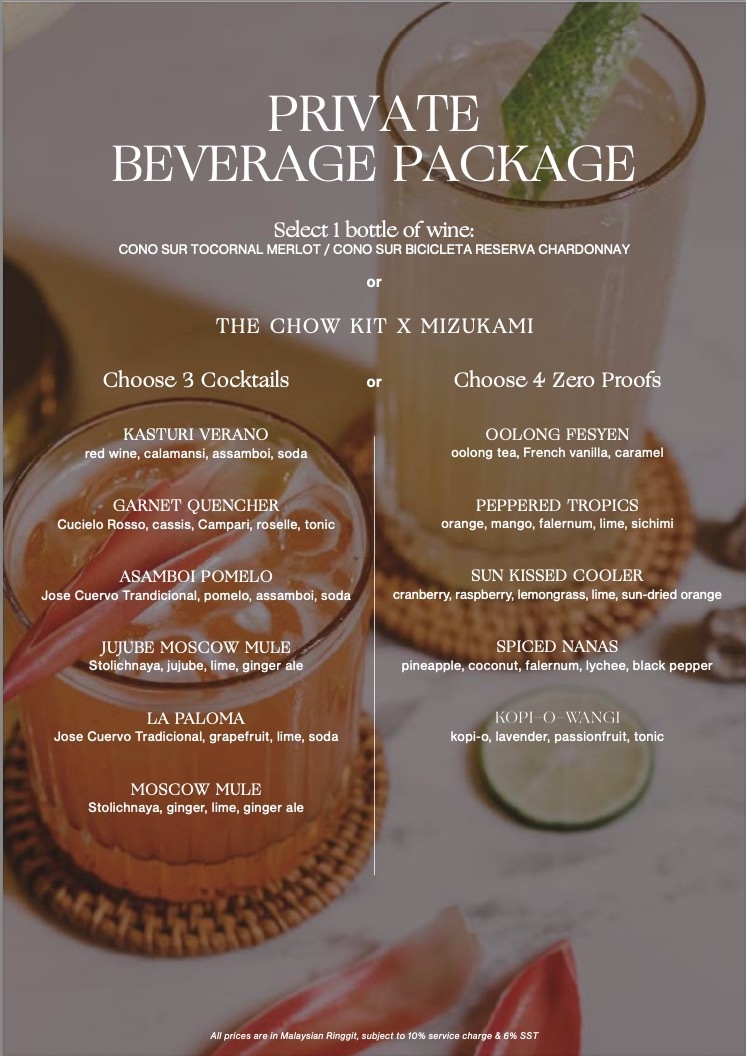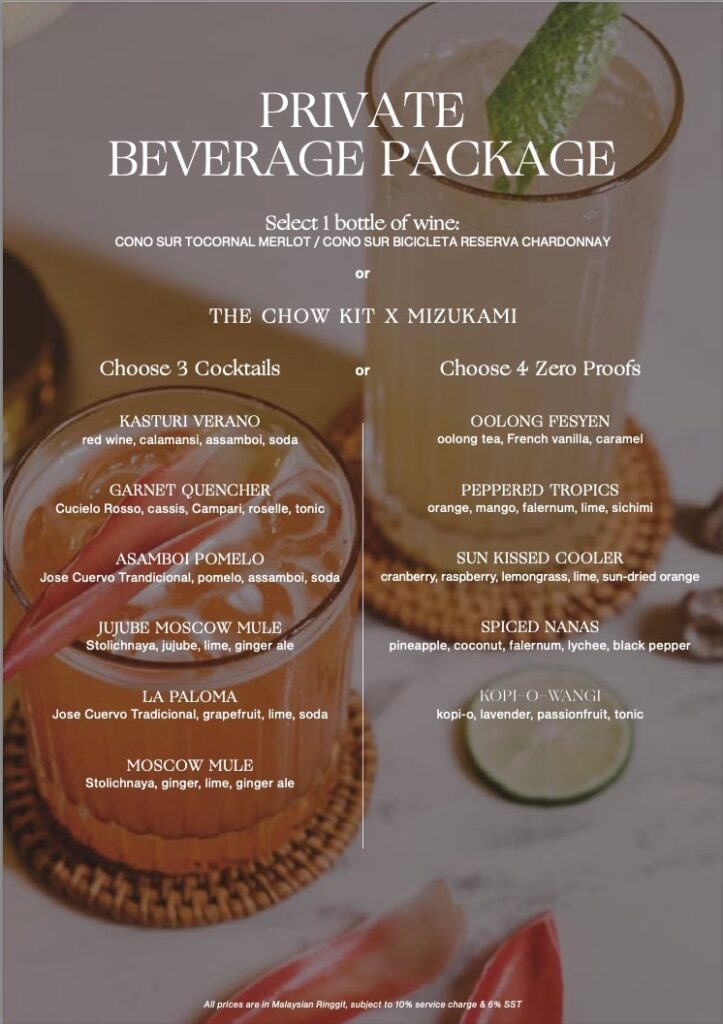 Private Dining Experience KL @ The Chow Kit
1012 Jalan Sultan Ismail, Chow Kit
50100, Kuala Lumpur, Malaysia
+603 2778 6666
[email protected]
https://private.thechowkit.com
Stay up-to-date with the latest gourmet and travel recommendations for Malaysia here and here.