Sundays
with Chef Peter….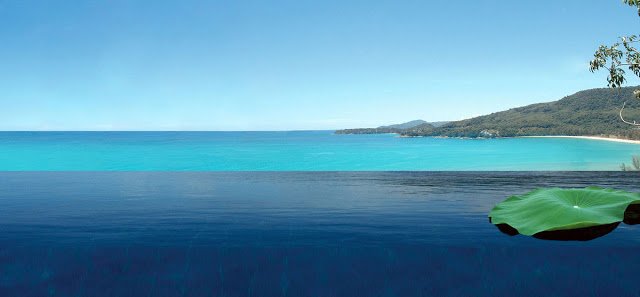 The Andara Resort and Villas
Happy
Sunday my dears and do hope you are having, as always a fabulous Weekend!
How
was your week? Mine just seems to have wizzed by with a gust and I woke up
early this morning just thinking of you all and in a rush to get to the shop
and write my blog.
I
like being in early and alone before my assistants arrive, I listen to the BBC
news to try and keep abreast of what's going on in the world, not that it
always get absorbed into my thick skull as my mind is on answering e mails or what
has to be done for the day! Of
course the main news this week is we have a new Pope, Pope Francis!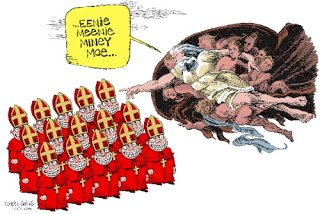 Cartoon borrowed from Truthdig Cartoons… Artist unsure…
When
the smoke was nearly turning white in his favour a fellow candidate turned to him
and said, "Think of the poor" and his message since being pope is that the
church should also be poor! I chuckled to myself, now that would make history
wouldn't it daahlings!
Even
though I try not to be unjust here I heard a very upsetting comment on the news
while delivering a wedding cake the other day. A bishop from the UK or USA (I believe)
thought pedophilia should be treated as a disease rather than a crime!! I mean
REALLY!
Moving
on quickly, if you fancy a break and some sun, visit Phuket as the weather here
at the moment is just wonderful, hot and sunny and makes you feel soooo good!
Come on over!
Oh
and if you fancy some cheap pork, I hear China is the place to be at the moment,
they are just swimming with them!!
Now
remember last week I was telling you about a rather wonderful wine dinner I was
invited to at the Andara Resort in Kamala. Andara Resort & Villas is located about halfway down
the West Coast of Phuket, on the pristine Andaman Sea and really is a super
hotel. It is also the home of Silk restaurant which was originally located in
Surin plaza but did so well the owner decided to build a hotel to go with it
and here we are… a good job done!
The evening was "A French Affair with Thai Flavours"
hosted by the Andara and Fin (Fabulous is needed, don't you just love that name….I
do!).
As I have said before, pairing Thai food with wine in my
humble opinion is not an easy task but I think between the excellent Chef Ooy
from Silk and the fabulous Benjawan Wisootsat from Fin, they did a great job.
Here are some highlights….
1st course
Traditional "Phuket style" fish cake served with a 2010
Les Vignes Metissees Rose, Roc des Anges, Roussillon, France. A good
combination with the discrete floral and citrus fruit fragrances going well with
the slightly spicy fish cake, a good match.
Seared scallop and grilled tiger prawns with mango salsa
served with a 2009 IGLESIA VELLA Domaine Le Roc Des Anges Pyrenees Orientales
Blanc. I really enjoyed this dish and am not a great fan of prawns. The wine
matched it perfectly with the floral and musky notes. Also a lovely ripe melon
bouquet to the nose which I loved and apparently they only produce 1,200
bottles a year so get your orders in quickly!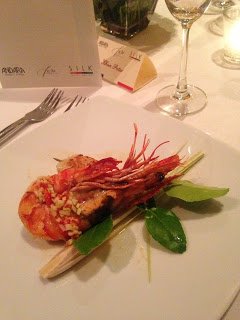 The Prawn
Marinated roasted chicken with tamarind sauce served with
a 2009 MAURY FAGAYRA BLANC Domaine les Terres de Fagayra, Rousillon, France. Loved
this combination with the tartness of the tamarind and richness of the wine, a
difficult balance, well achieved!
Roasted duck breast with passion fruit and roselle sauce
served with a 2010 Segna de Cor, Cotes-du-Roussillon AOC, Roc des Anges,
Roussillon, France. Great pairing and I thought the passion fruit and roselle
went famously with the succulent duck, just wished there had been more roselle
sauce to go with the wine which was smooth and spicy!
Australian beef tenderloin with Phanaeng curry and basil
leaves served with a 2010 RELIEFS Domaine Le Roc Des Angnes Cotes du Roussillon
Villages AOC, France. The highlight of the meal for me and as there were some
lovely Thai girls who were good Buddhist next to me who don't eat beef so I managed to get a double
dose! The beef was perfectly cooked and the sauce not too spicy but just
bursting with flavour, a perfect complement to this robust wine with a silken-smooth
palate, culminating in a finish of uncommon vibrancy. No wonder this wine was
awarded 92 points by Robert Parker.
Thai style sticky rice with mango served with 2010 MAURY
FAGAYRA ROUGE Domaine les Terres de Fagayra, Rousillon, France. I associate
mango and sticky rice with heavenly thoughts and it is by far my favourite Thai
dessert. I can never get enough of it and it just went so perfectly with this
luscious and refined wine. A perfect climax to a great event!
Les Diables is still a coming along slowly and this week have ordered my chairs but we have decorated the cake walls a little! Lots of eggs being made and my favourite cake this week!
Andara Resort and Villas
15 Moo 6, Kamala Beach, Kathu, Phuket 83150 Thailand
Tel: +66 76 338 777 begin_of_the_skype_highlighting +66 76 338 777 end_of_the_skype_highlighting