Sundays
with Chef Peter….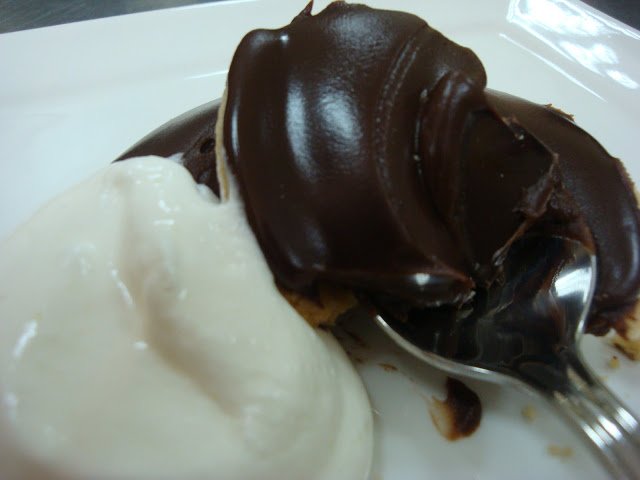 Good
Morning Daahlings!
Apol
If
you are like me you'll be all excited today with the Wimbledon men's final
between Djokovic and Murray, who are you placing your bets on?
Now
I am an English rose so I guess I should be rooting for Andy (even though he
does not wish to be associated with us) but you see darlings with my favourite
Nadal (don't you just love those little habits of his before he serves) out of
the running, I am staying on the continent and putting my bets on the sexy
Serb!
The
woman's final yesterday proved a bit of an anti climax (says he) but
nevertheless congratulations to Marion Bartoli who must be celebrating just a
wee bit after winning her first grand slam title and what better place to do
that than at Wimbledon, well done my dear!
If
you are planning a little tea party this afternoon while watching the game or
if like me in this part of the world, thinking about having something sweet
with a cup of tea after dinner and settling down in front of the TV then I have
the perfect little something that will help make the experience even more
"Delicious"!
Whiskey
Truffle Tarts, easy to make and won't take you too long to prepare.
All
you need is some sweet paste crust tart shells which you can either make
yourself or cheat a little and buy the readymade ones.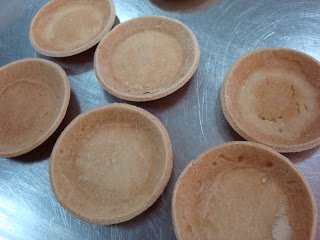 For
the ganache filling you will need the following for 8-10 3" (7.5cm) diameter
tart shells: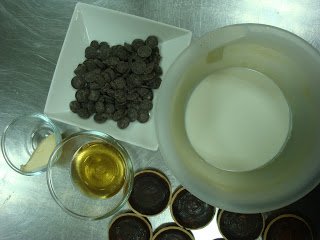 200
grams Dark Couveture Chocolate (chopped finely if not using coins)
150
grams Whipping Cream (Double is fine too)
50
ml Whiskey (or any other tipple that takes your fancy, cherry brandy is
delicious also)
1) Melt
25grams the chocolate over hot water or in a microwave (wave the chocolate for
only 30 seconds at a time and give a good stir in between otherwise the
chocolate will burn)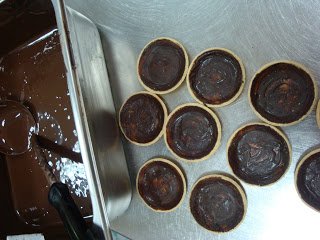 2) Use
this chocolate to brush the tart shells with. This prevents the shells from
getting soggy when you put the ganache in and also gives a lovely bite. Place
the shells on a tray.
4) Boil
the cream and pour on to the dark chocolate and stir well until all the
chocolate is melted.
5) Add
the butter and stir in slowly.
6) Add
the whiskey and give a good stir slowly till well mixed, smooth and shiny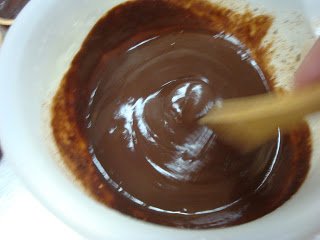 7) Leave
the ganache for 15-20 minutes to allow to thicken a little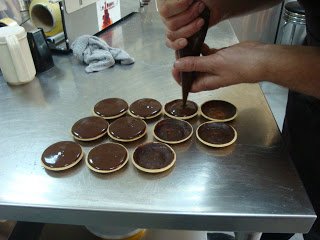 8) Place
in a piping bag with a small nozzle or if using disposable then cut a small
hole and pipe into the shells until nice and full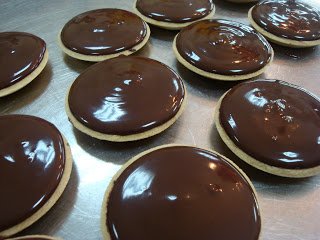 9) Leave
the shells to set in an air conditioned (for those of us in "hot" countries)
room for an hour or so and decorate as you wish or leave plain. I use a
chocolate logo or a little gold leaf normally but of course topped with a fresh
strawberry would be perfect for Wimbledon!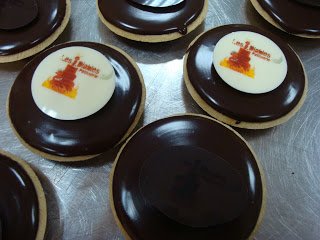 10) Serve
with a little whipped cream and cup of tea… Delicious!
Come
on Novak… I mean Andy J!