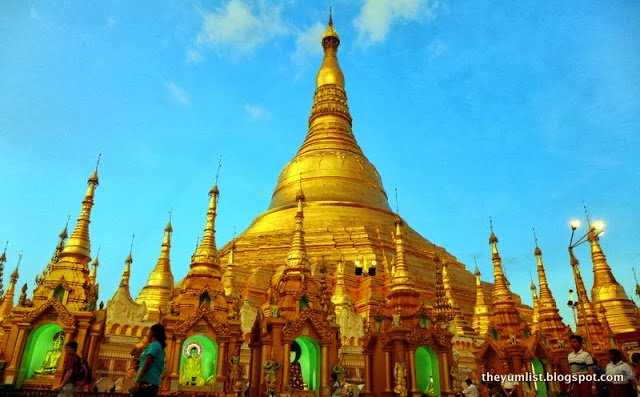 Shwe Dagon Pagoda
A weekend in Yangon, Myanmar is a great getaway. Recently The Yum List visited the capital and discovered some fine places to stay and eat.  Here's our list of:
Best Restaurants and Highly Recommended Hotels in Yangon, Mynamar
Stay
For comfort, location and full facilities you can't go past the Traders Hotel Yangon. Rooms have recently been refurbished and the Club Lounge features an unobstructed view of the Shwe Dagon Pagoda.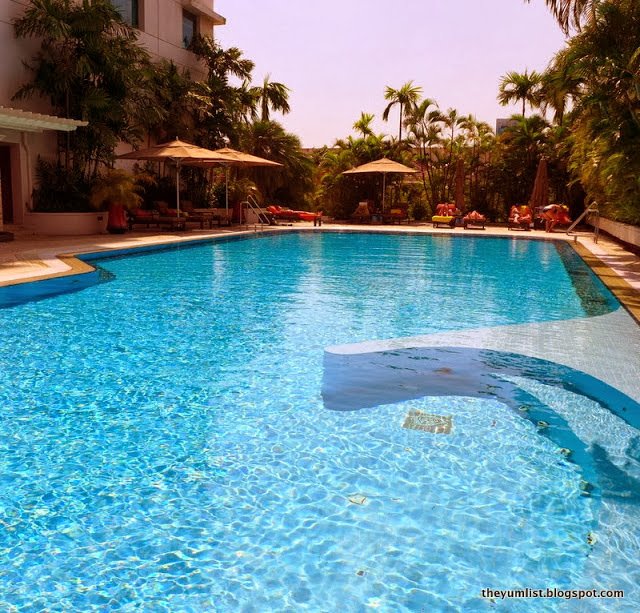 Traders Hotel Yangon
Eat
There's a host of local food to be found on the streets in the city centre and its well worth a couple of hours of exploration. Only there for the weekend though we weren't sure if our tummies would have time to adapt so we stuck to the larger restaurants for sampling the local specialities. Our favourites were the Burmese soups. Mohinga, a rice noodle and fish soup must be tried, but out most loved was the chicken vegetable and glass noodle soup sold at
Traders Cafe
.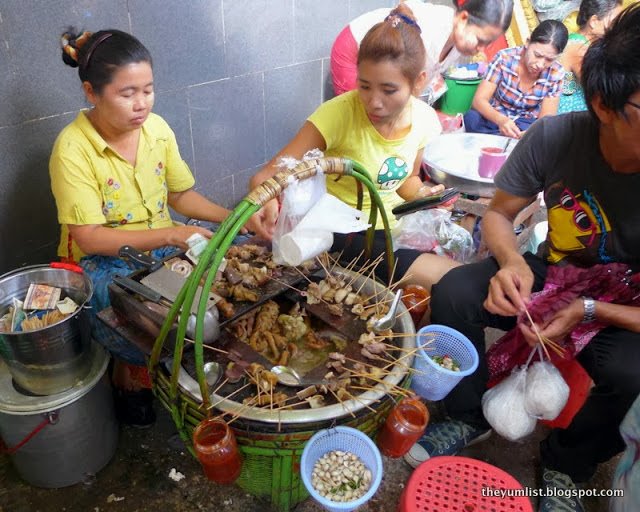 Street Food in Yangon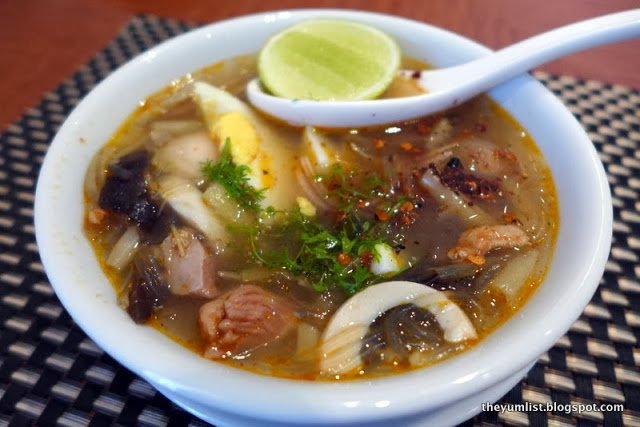 Burmese Soup – chicken, vegetables and glass noodles
When you've had your fill of local delights, there are some classy joints worth luxuriating in too.
Afternoon tea at
The Strand
is a tradition. I recommend ordering both an English afternoon tea set and a local one as well for a chance to savour Burmese delicacies without the fear of stomach upsets that street food might sometimes induce. Their scones and sweets are worth the calories.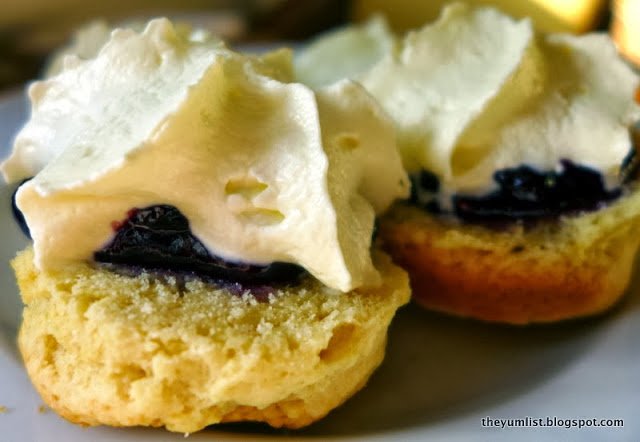 The Strand Afternoon Tea
Friday night happy hours at
The Strand Bar
are indeed VERY happy as they go from 5-11pm and feature two-for-one prices on all drinks.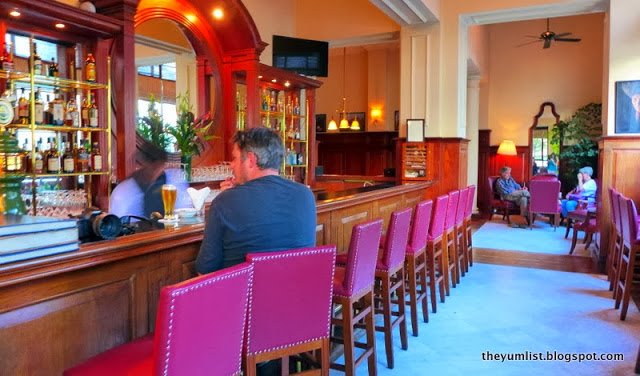 The Strand Bar
Some of the best Italian food in the region can be found at L'Opera.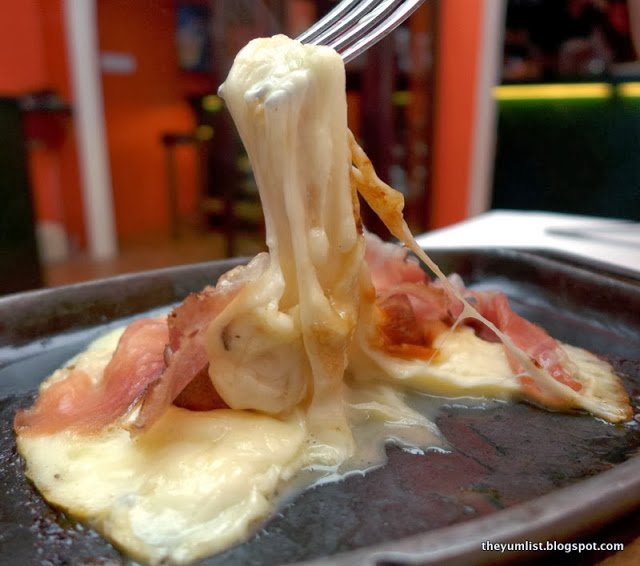 L'Opera
Elegant fine dining doesn't get much better than
Le Planteur
. If you're fortunate enough to be there in the dry season you'll be blessed with a gorgeous outdoor garden dining experience.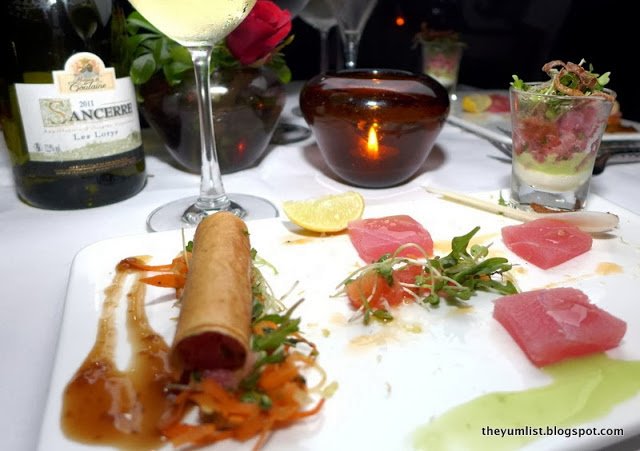 Le Planteur
A fun Sunday hangout is the very reasonably priced bubbly brunch at Traders Cafe. It's popular with expats and an easy way to meet new friends.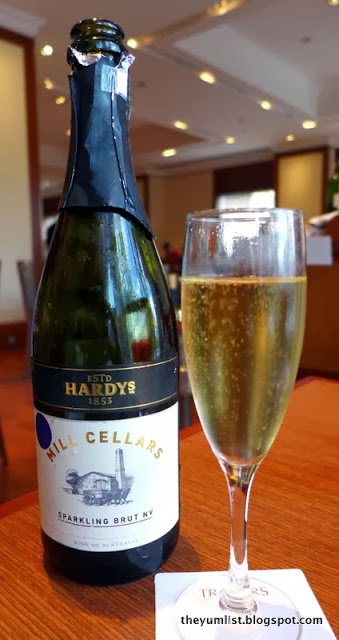 Bubbly Brunch Traders Cafe
For some further fun, western food and pretty decent local beer and wine, The Union Bar is a hit.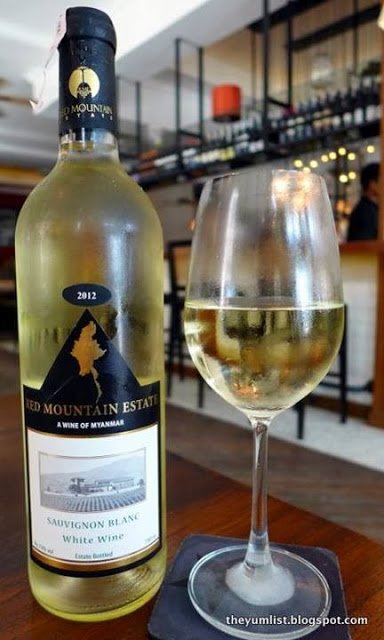 Local Wine from Myanmar, The Union Bar
Have you been to Yangon? Where are your favourite places to eat and stay?