Wine List Troika Sky Dining
Words: Monica Tindall Photos: Rich Callahan
With travel restricted, my mind has taken to finding adventures in other ways. A recent diversion is taking trips around the world on wine menus. Having the fortune to travel to and write about wineries worldwide, every sip from a known bottle brings with it a moment, a place and emotion.
Eddie Chew and Christian Bauer, founders of Troika Sky Dining, live a similar lifestyle – one with a passion for wine, travel and experiences. Personally curating the wine list across all of their outlets – Fuego, Strato, Mr Chews, Cantaloupe, Brasserie Fritz and Claret – each label comes with a story. I spend an evening with the gentlemen, tasting across their revamped wine collection and reliving stories stimulated by the contents of our glasses. (Some selectively hinted at here.)
Each restaurant's wine list at Troika Sky Dining reflects the cuisine served and is organised to make the collection relevant, enhancing the overall experience. There are around 40 labels for each restaurant and a great deal available by the glass.
Wine List Troika Sky Dining
Strato – Italian
We begin with a tour of Italy in Strato. Organised according to wine regions, the menu has a brief description of the style typical to each area. Italy proudly cultivates one of the largest varieties of native grapes globally (over 350 varieties). It's exciting to see some of those reflected here.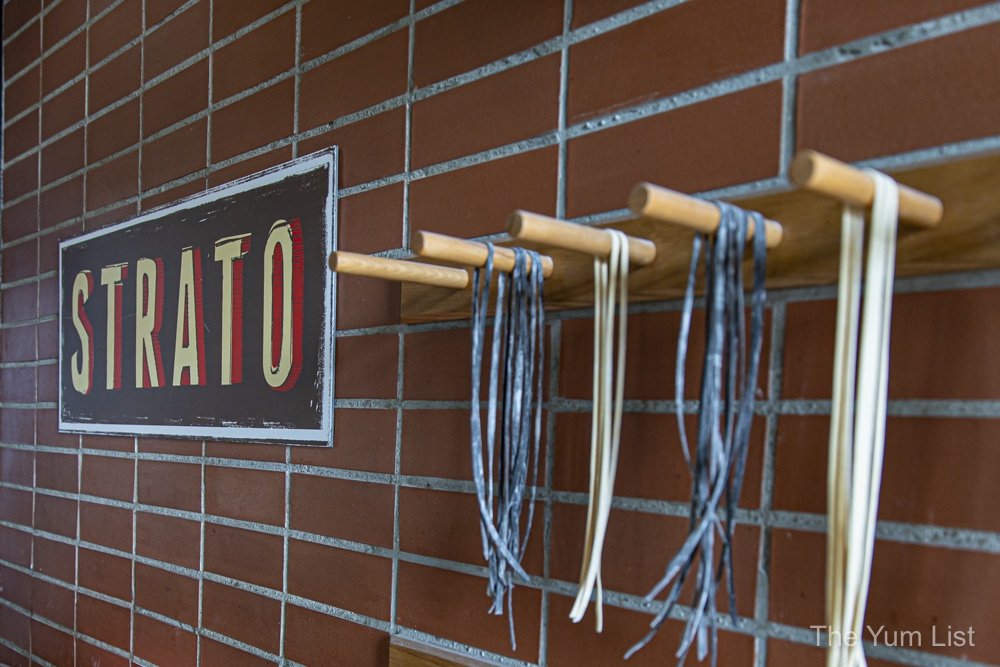 Campania – Capital: Napoli/ Naples
Eddie and Chris tell that the first places they visited in Italy were Rome and the Amalfi Coast, and it is here where their passion for Italian wine grew roots. It's only been recently, however, that wines from Campania have become available in Malaysia. Fresh and minerally whites and big, brooding reds are typical here.
We launch the tasting with a glass of 2018 Mastroberardino, Fiano di Avellino DOCG (RM240, glass RM48). Superb as an aperitif, it does well with soup and seafood. Pear, roasted hazelnuts, citrus and herbs make a complex bouquet which opens up to a good body and balance. It's perfect sipping with a plate of Fritto Misto from the Strato menu. Prawns, squid and soft-shell crab are coated in a light rice flour tempura seasoned with lemon aioli and fresh lemon. Close our eyes, and we could very well be on the Gulf of Naples.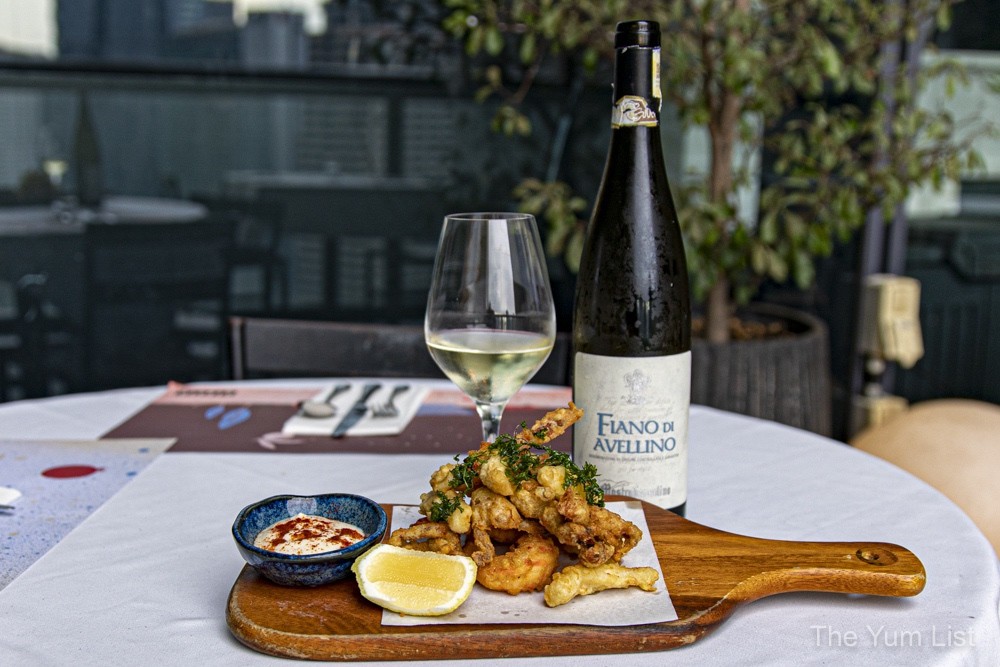 Basilicata – Capital: Potenza
Unless you've done extensive travels in Italy, you might not be familiar with Basilicata. It is a region worth getting to know, however, not just because it holds Matera (the city built into a stone mountain with interconnected cave dwellings over a thousand years old) but also for native grape varietals done exceptionally well here. Aglianico is the highlight of the reds, and smaller plantings of Greco, Fiano, Moscato and Malvasia dominate the whites.
As with our first glass, the 2019 Vigneti del Vulture, Pipoli Greco-Fiano Basilicata IGP (RM180, glass RM36) is also an excellent aperitif. The nose expresses fruit and floral notes while the palate packs in a load of tropical flavours while remaining fresh and light. Eddie hints at morning drinking – something you might enjoy around 11 am while waiting for your lunch companions to arrive. "Just like an adult juice," Chris confirms.
Piemonte – Capital: Torino/ Turin
Moving to the north-west of Italy, Piemonte brings us fine cuisine, sophisticated wines, vibrant café culture and Nutella. At the foot of the Alps bordering Switzerland and France, the countryside is picturesque. It produces not only wine but truffles and grains too. Although best known for the Nebbiolo grape which makes Barolo and Barbaresco, other grapes such as Barbera, Dolcetto, Moscato, Cortese and Arneis also produce notable drops.
Deep red-purple in the glass, the 2017 Vietti, Barbera d'Asti, Tre Vigne DOCG (RM240, glass RM48) is an excellent match to anything with a red sauce such as Margherita pizza. Its generous fruit and juicy acidity make it an ideal food mate. Fresh and satisfying, it offers balanced tannins and a thread of spice. I also highly recommend the Arneis from this same winemaker – delicious.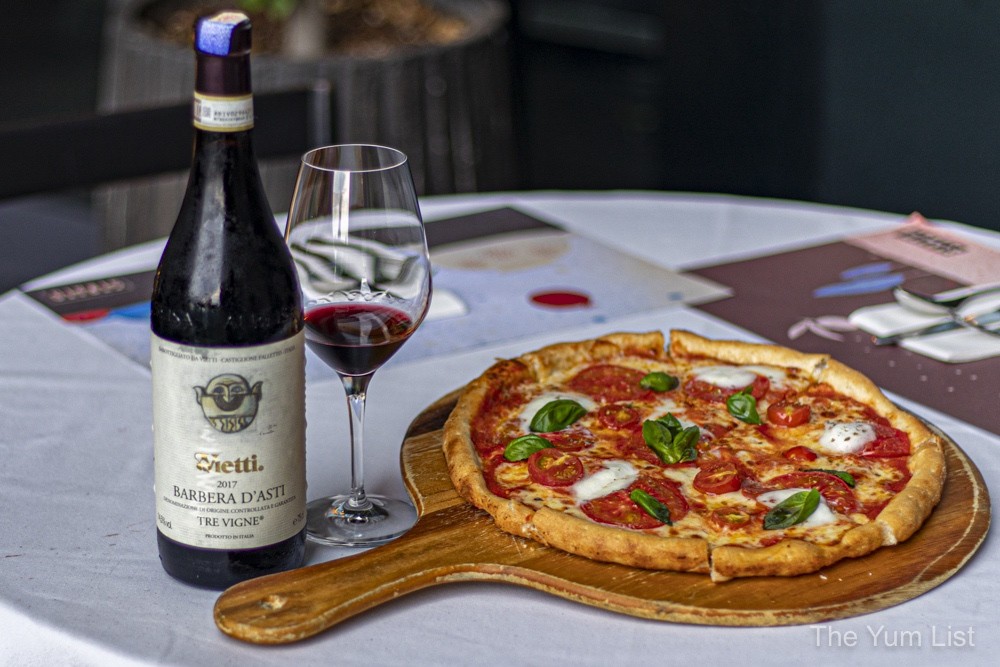 Every two years, Chris and Eddie visit Vinitaly, a wine and spirits exhibition showcasing the country's best. Apparently, Eddie is a well-loved client at this event. He says it's because he's often the only Malaysian there. We think otherwise. Needless to say, each label brought back to Malaysia has been carefully selected, each with a story to go with it.
Fuego
Next, we visit Fuego, Troika Sky Dining's Latin-American inspired restaurant. Here the wine list is divided by grape and features mostly new world labels with a splattering from Spain and Italy.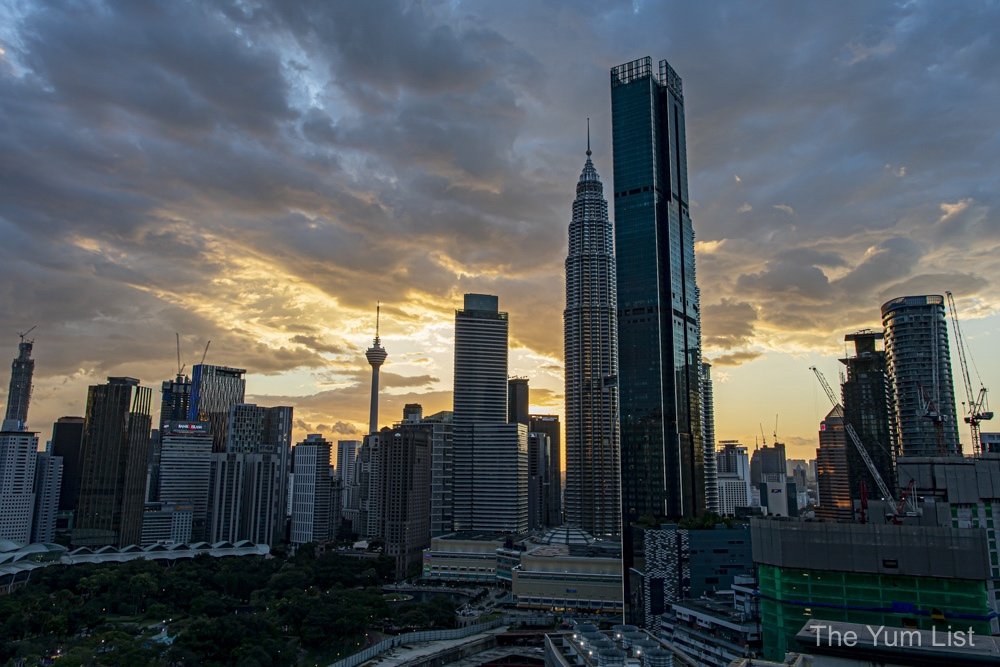 Wine List Troika Sky Dining – Rose
An ideal mate to those spectacular sunsets often captured at Fuego is the 2019 Rosa Dei Masi Rosato Trevenezie from Vento, Italy (RM190, glass RM38). While initially, it seems simple in its fresh fruitiness, given a moment in the glass, elegant layers of complexity are apparent. This is great on its own or paired with antipasti and seafood.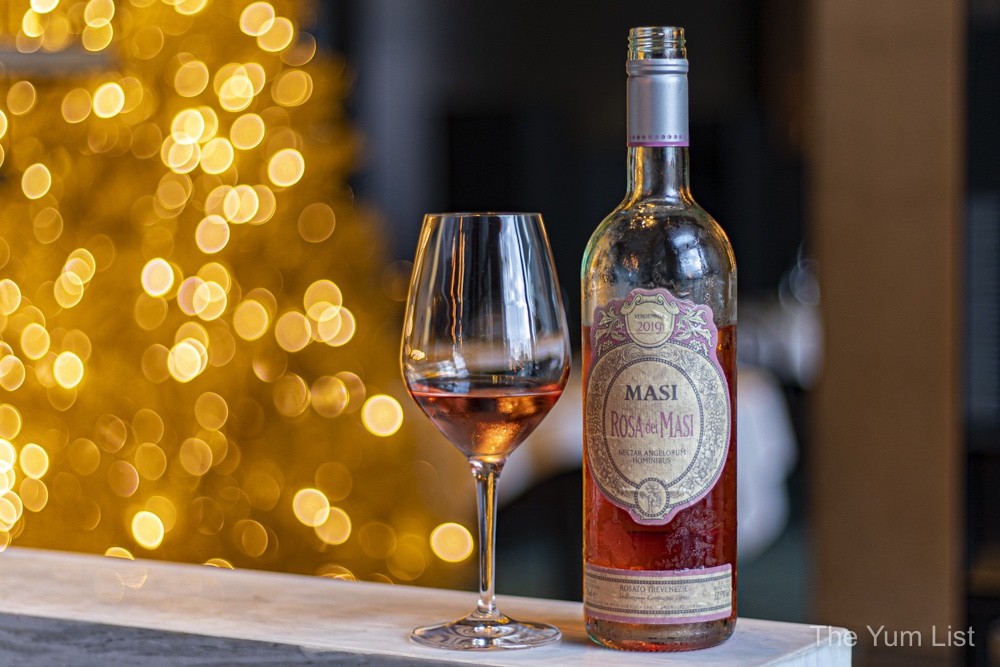 White & Red
Salta, Argentina takes care of our next two tastings with the 2019 Familia Zuccardi 'Serie A' Torrontes (RM195, glass RM39) and the 2018 Familia Zuccardi 'Serie A' Bonarda (RM210, glass RM42). Even though I lived in South America for several years, there are still so many grapes I'm yet to meet. Eddie and Chris concur that they learned a lot when researching their new wine list for Troika Sky Dining. The first, a white, reminds me of summer barbecue wines such as a viognier or grüner veltliner. It's highly aromatic with lots of florals on the nose. The second is fruity and medium-bodied. Dark fruits such as cherries and blackberries come to the nose. In the mouth, it's soft and juicy.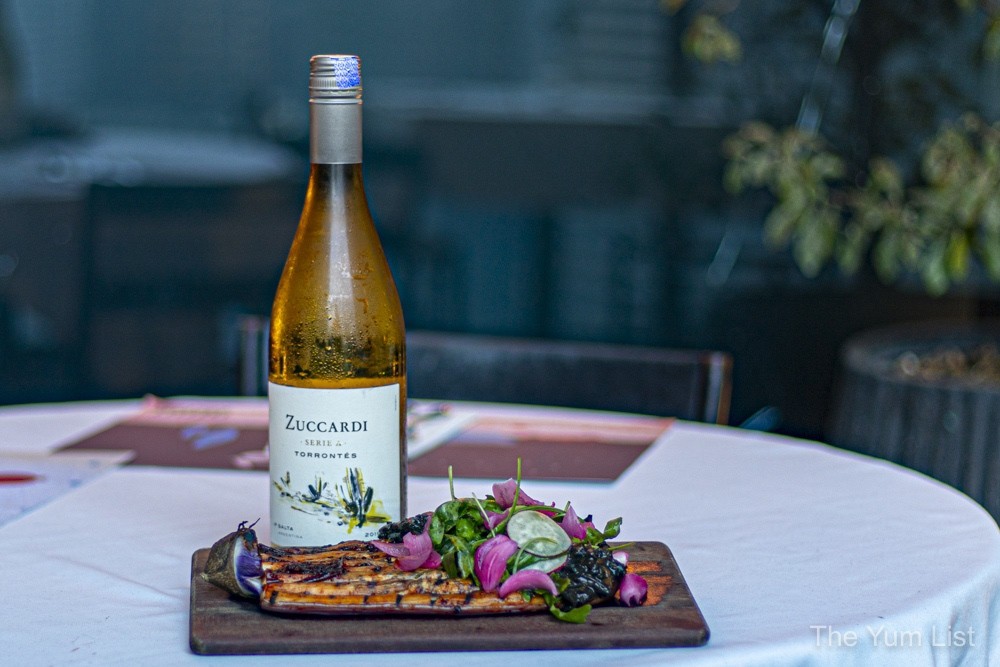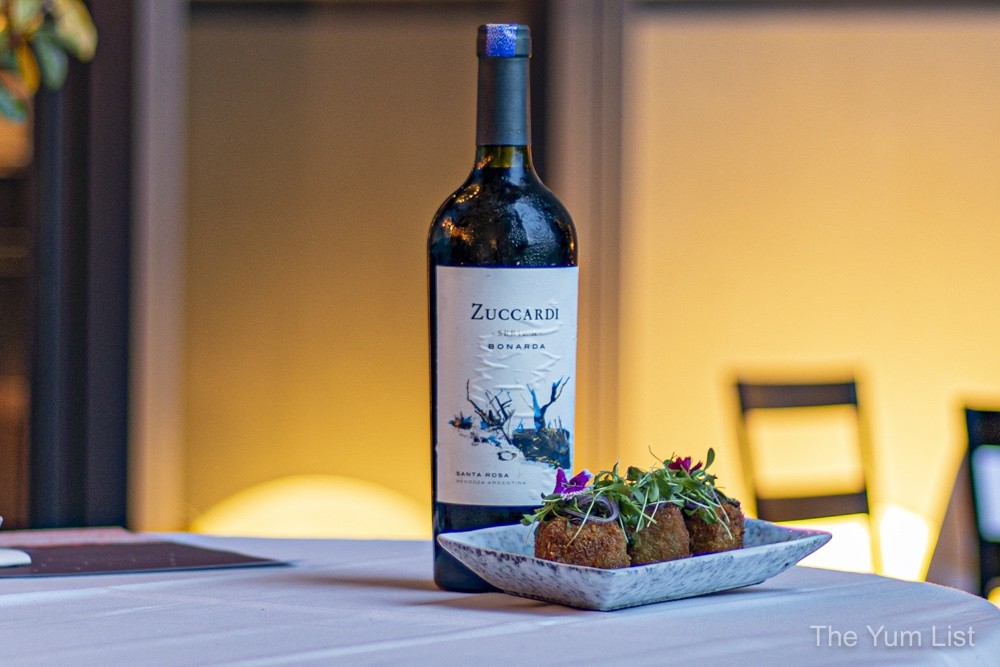 Wine List Troika Sky Dining – Cantaloupe
The wine list at Troika Sky Dining is clearly a menu of love. Still, those wines from French restaurant, Cantaloupe, seem to have a particularly special place in the hearts of Chris and Eddie. As each is brought to the table, an accompanying story is told. There's laughter, theatrics, narration, friendship and nostalgia – each bottle is wrapped with the memory of time, location and feeling. They hope guests will make their own stories to remember with every bottle shared.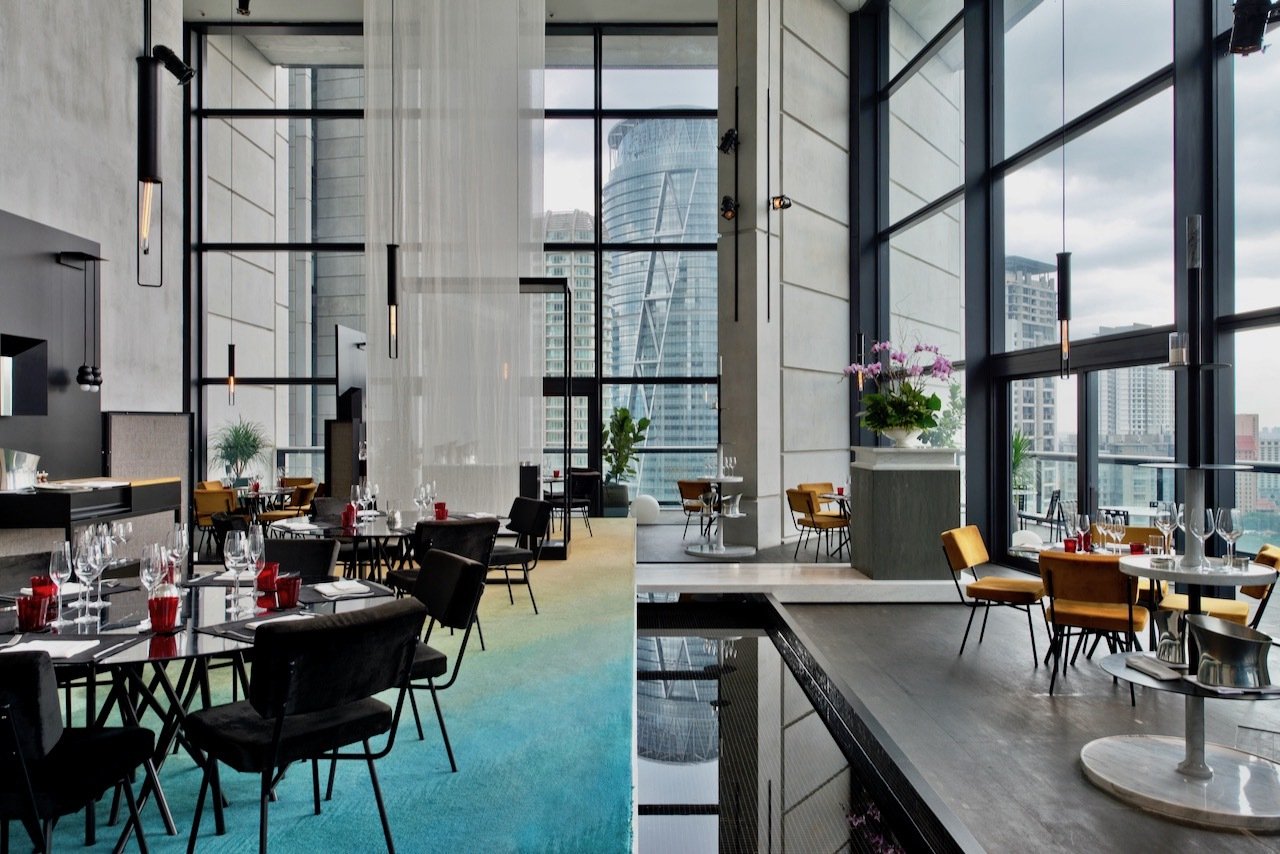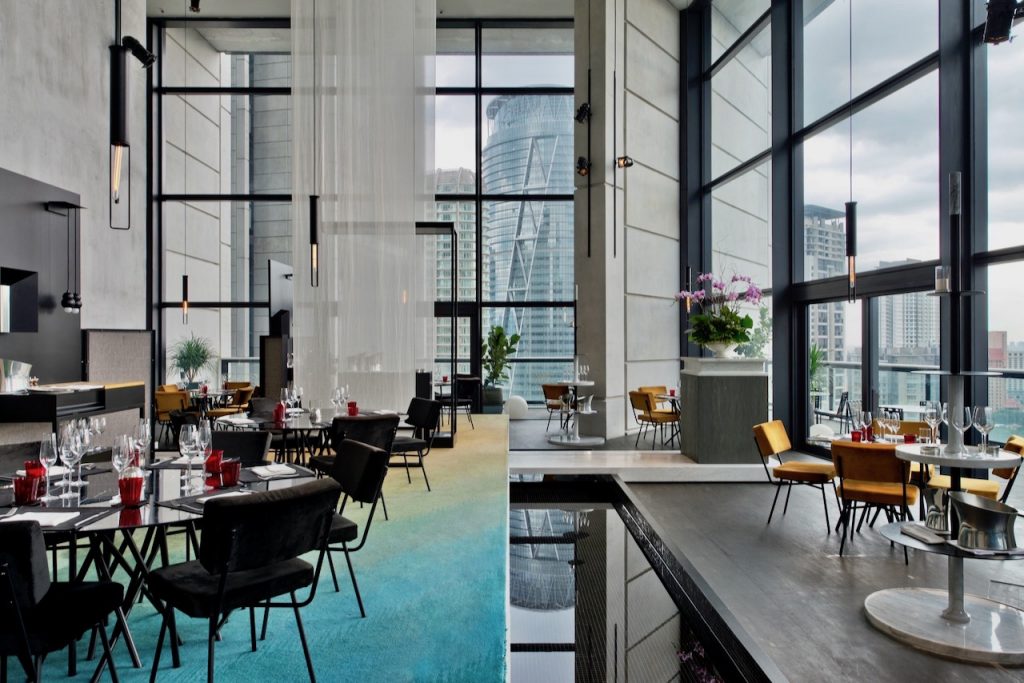 The wine menu at Cantaloupe feels a little more serious. Fuego was fresh, fun and appealing. Strato had a balanced feel of quality and indigenous grapes. The French section is organised by region and winemaker. Most drinkers will recognise the areas but should find some new producers to consider. Here, a portion of each winemaker's portfolio is presented.
Wine List Troika Sky Dining – Champagne – Lombardi
As the Champagne is introduced, stories of renting cars too small to fit luggage, Eurovision, birthdays, pianos, leaking showers and loads of food, friends and booze are revealed. Clearly, much time has been spent in France, and each region is entwined with tales of discovery.
Lombardi is located on the Côte des Bar. The vines are planted on steep slopes benefiting from plentiful sunshine and good drainage. The high limestone content of the soil gives good minerality to wines grown here. Owner-grower, Stéphane Lombardi, insists on traditional techniques and responsible viticulture avoiding chemicals and instead celebrating natural elements.
Four Champagnes are on show from this producer. The NV Lombardi Axiome (RM 395, glass RM 68) is available both by the glass and bottle. Eddie whispers a secret, "Don't tell anyone but I think this one is even better than the blanc de blancs. It has fine bubbles and is very fresh and crisp." Made with 70% Pinot Noir and 30% Chardonnay, it is appealing with flowers, apples and roasted almonds on the nose.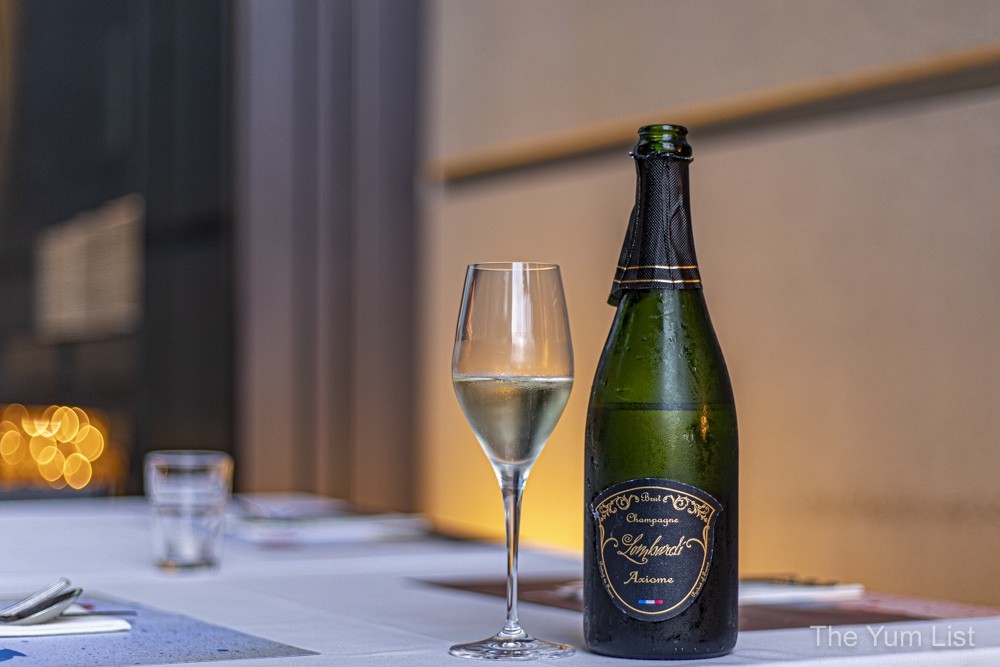 Provence – Château De Roquefort
Provence is next on our travels, and there is much more than rose alone in this belt. The 2019 Petit Sale, Bouches du Rhone (RM 210, RM 42) is an all-round favourite for the team. Meaning "little salted thing, it's quite lip-smacking; you can understand the minerality and saltiness in every sip. It's scrumptious and biodynamic; I hear rumours that it's less likely to give you a hangover.
There are "oohs and aahs" as the 2019 Rouge, Les Mures, Cotes de Provence (RM 240, glass RM 48) is poured and memories recollected. Stories of catacombs of a chateau, shuttle buses not showing, hitching rides and ending up in the home of a winemaker are told. It's deep purple in hue and brimming with notes of ripe, dark fruit. Elegant with refined tannins, it's a good match for cold cuts and grilled meats.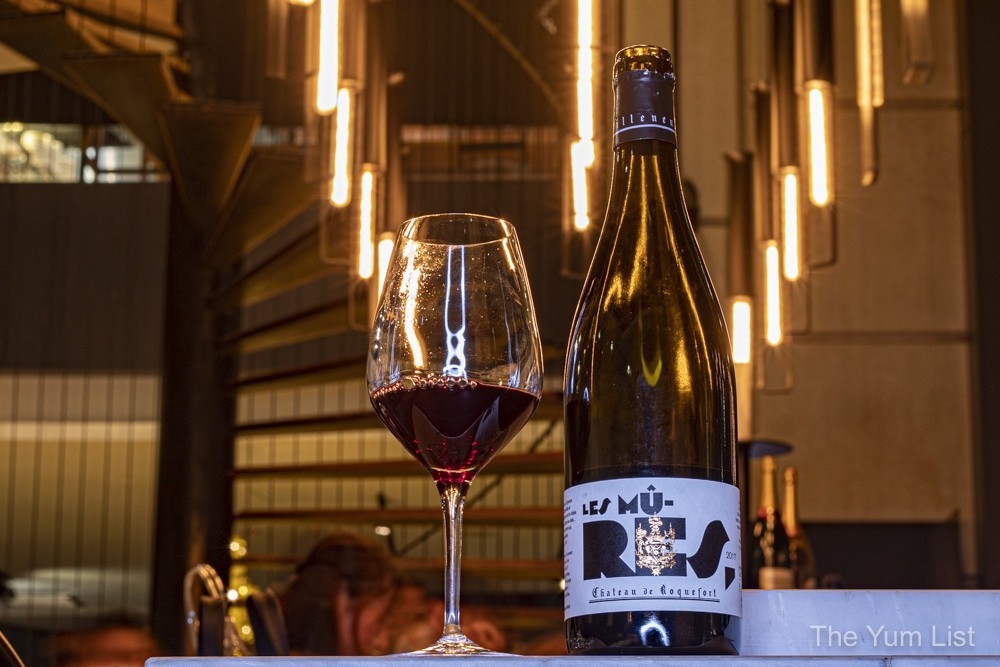 Loire – Maison Henry Pellé
The final region we visit is the Loire with wine from Domaine Pellé. The White 2018 Morogues Blanc, Menetou-Salon (RM240, RM48) is excellent value for money. The estate is just next door to Sancerre, famous for their crisp, aromatic wines made from Sauvignon Blanc. The bouquet unveils mandarin, sweet lemons and white pepper, which is followed with balance and freshness. Made with 100% sauvignon blanc, it pairs well with seafood and cheese.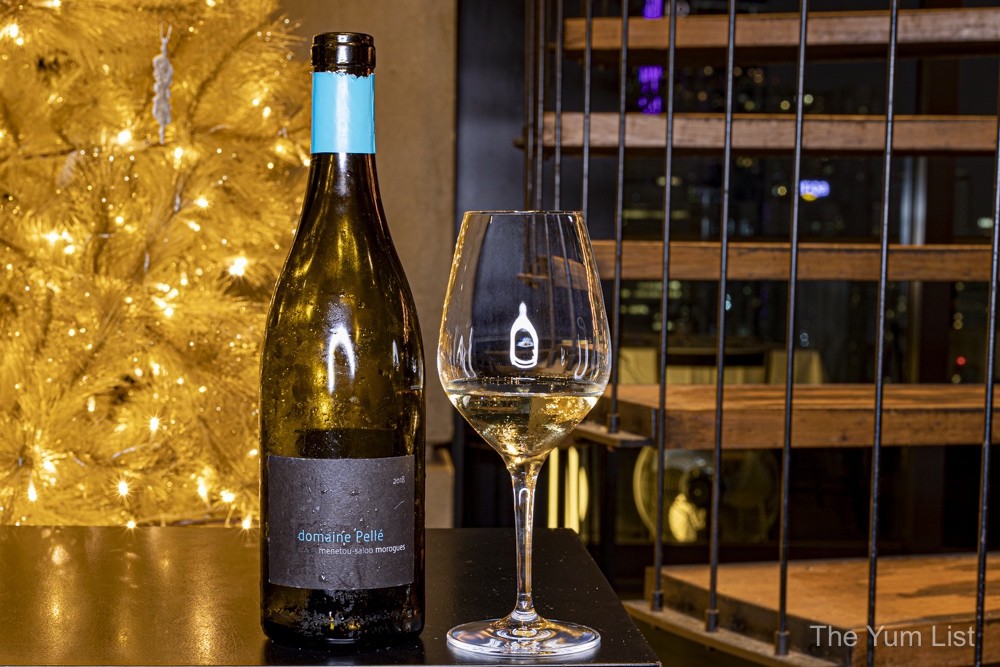 Wine List Troika Sky Dining
And so we conclude our sampling of the wine list at Troika Sky Dining. As with all good travels, we have made moments to retell, but the visit has left us with a longing to return knowing that we've only just scraped the surface of what is on offer here.
Troika Sky Dining
Level 23A Tower B
The Troika, 19 Persiaran KLCC
50450 Kuala Lumpur, Malaysia
+603 2162 0886
Find more on wine culture in Malaysia here and stay up-to-date with the latest gourmet and travel recommendations for the country here and here.