Opus Bistro Celebrates 20 Years!
Words: Matt Brown
Photos: Rich Callahan
For any food and beverage business to have survived the last two years is an amazing feat of resilience and creativity. For Opus Bistro in Bangsar to not only have weathered the last two but the last TWENTY is nothing short of impressive. Serving comfortable Italian food with some delicious wine – and launching a special wine promotion as a part of their anniversary – it's easy to see how this place has lasted and become beloved by so many.
As if a twenty-year milestone weren't enough to marvel at, you also know there's something special at the heart of Opus because their talented Chef Ariff has been with them since they opened their doors all those years ago. The Managers, Vincent and Eddie, have also clocked over a decade each, which in the world of hospitality must qualify this place for some sort of Happy Workplace award.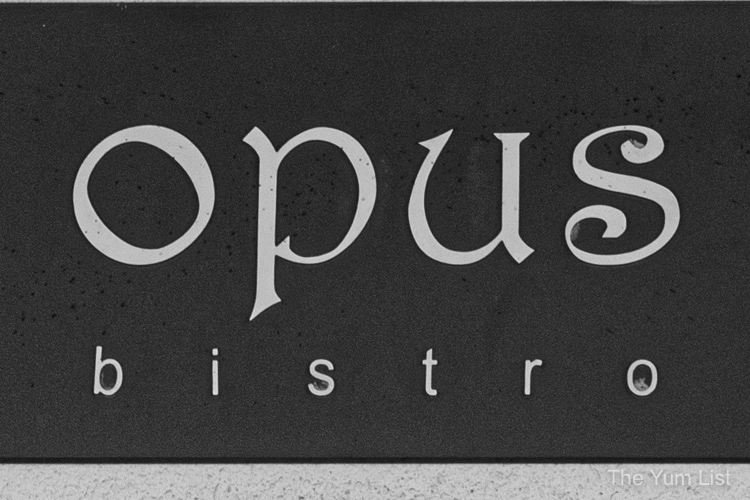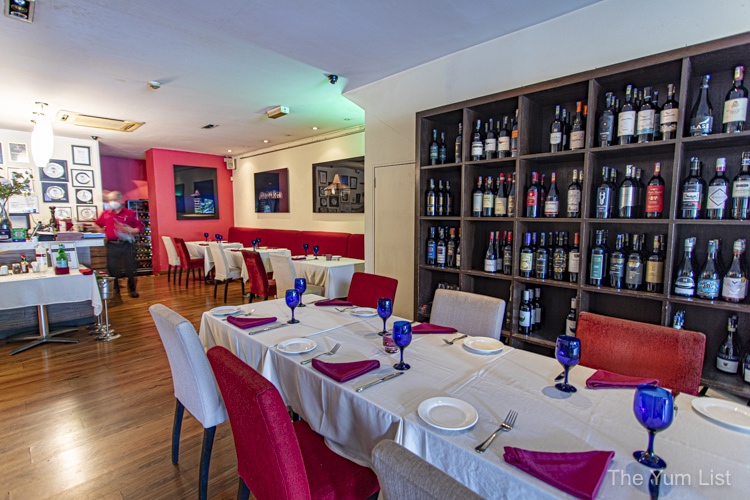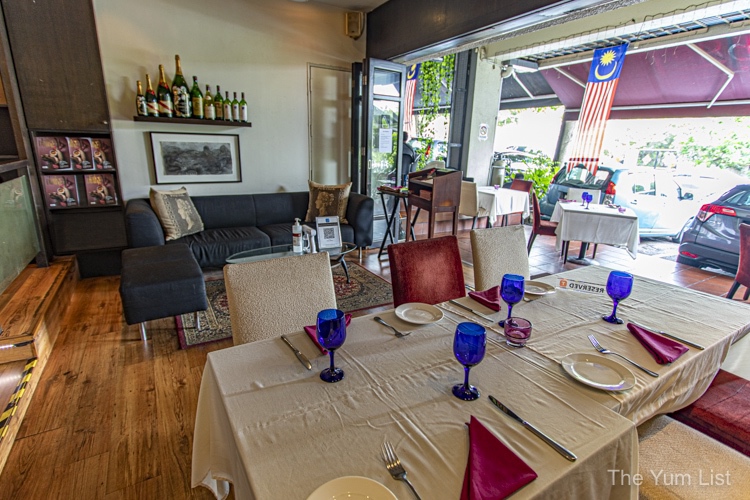 Dining
Opus has a more mature yet relaxed atmosphere, from the pleasant wait staff greeting to pulling up your chair at a white linen-covered table and actually being handed a menu. Considering how fast things have changed lately, it's delightful to feel like you're having a meal in a world that makes you feel so comfortable.
Opus Bistro Menu
The Capellini with Crab Meat (RM48) is a fragrant and tasty pasta dish, balancing just the right amount of meat, pasta, sundried tomatoes and herbed pangrattato (breadcrumbs). We started our meal with this and the Opus signature dish of Beef Carpaccio (RM48), combining paper-thin slices of meat with grated foie gras, parmesan shavings and a light rocket salad. Such a flavourful beginning!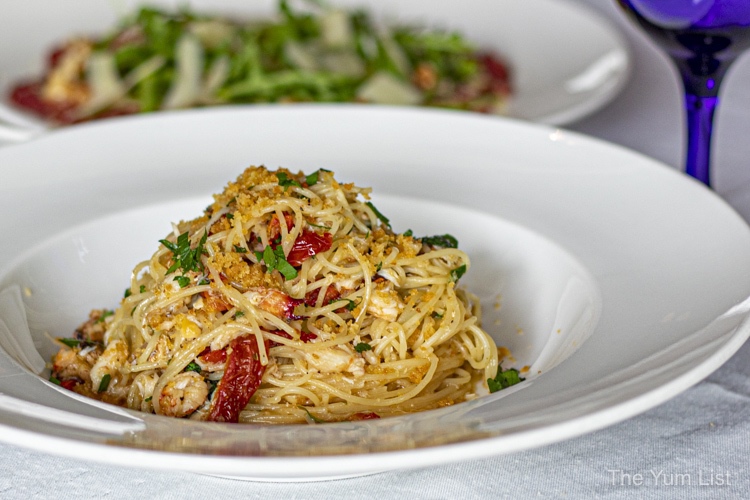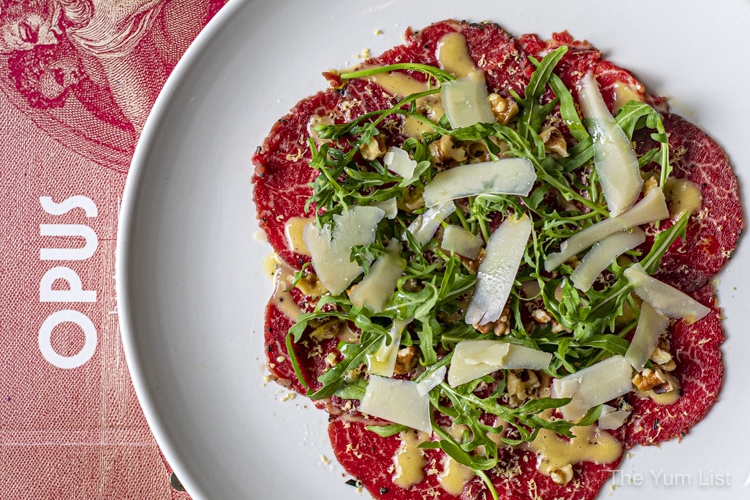 A new vegetarian dish recently added to the menu is the Orecchiette with Creamy Walnut Sauce (RM38), which was hearty and added to the comfort of the food on offer. The Portobello Mushroom and Cannellini Beans Stew (RM42) offer another warm and welcoming meat-free option. The chefs have worked to retain some crowd favourites from the first years of Opus Bistro while also updating for changing palates.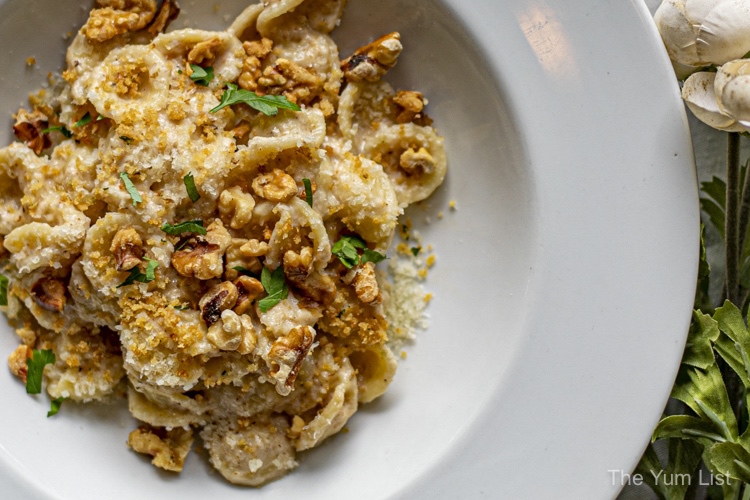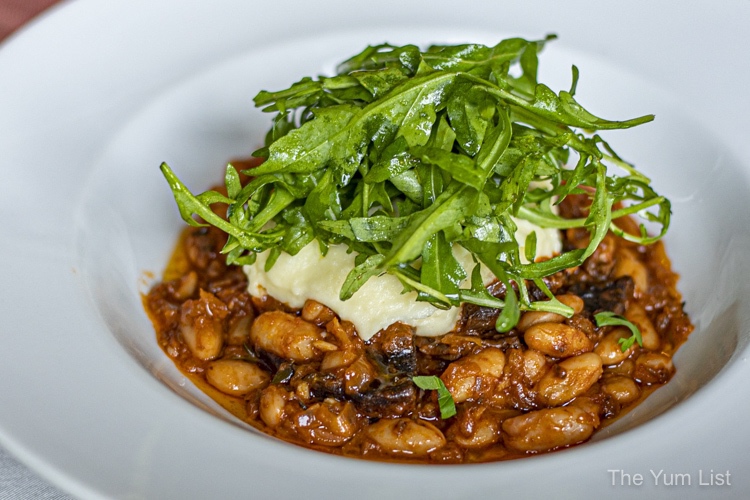 Another Opus signature dish is Spaghetti ala Opus (RM42), featuring a mix of fresh seafood with a classic tomato sauce. The prawns and mussels are meaty and cooked to perfection. Grilled Lamb Cutlets (RM88) come with a choice of sauces, sautéed vegetables and roasted potatoes. If you want to try the most popular Opus Bistro dish of the last 20 years, then order the Baked Cod with White Wine Sauce (RM108), an exceptionally light dish with superbly baked fish, Venus clams and sautéed vegetables. All of these dishes make it easy to understand how Opus Bistro has found so many loyal followers over two decades.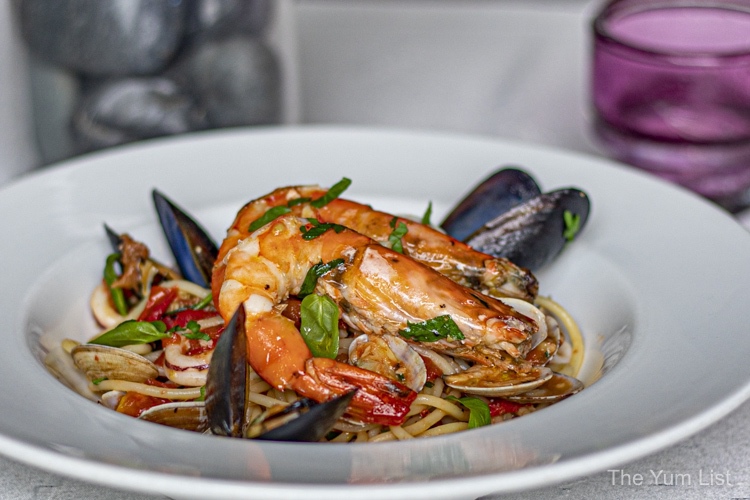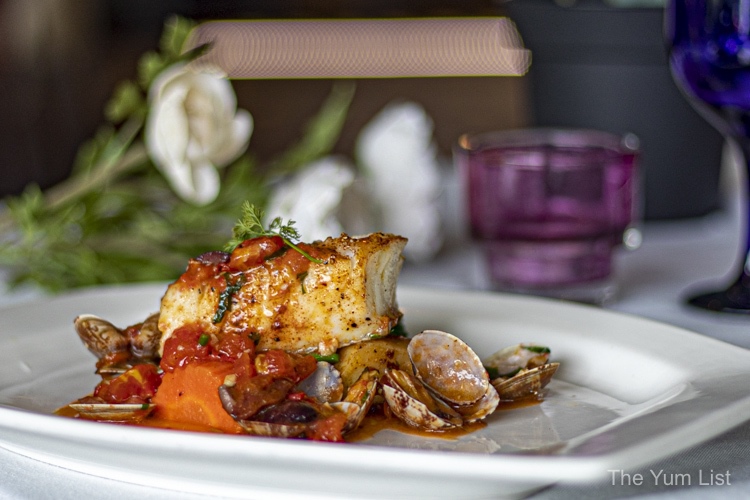 Dessert at Opus Bistro
Sitting with your wine and enjoying the street view is more than enough to have a nice time at Opus. If, like me, however, you actively seek out a dessert to complete any meal (no matter how full you may be), then Opus offers some sweet selections to hit the spot.
The molten Baked Chocolate Cake (RM28) oozes chocolate-y goodness the moment the spoon hits the sponge. It comes with a scoop of 40 Licks Organic Ice Cream, so, you know, it's practically healthy.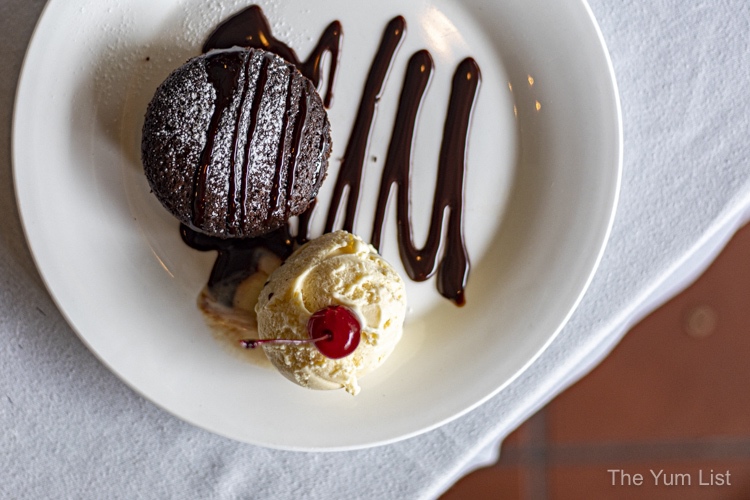 A Lil Fat Monkey (RM18) is the charmingly named slice of cheesecake made with peanut butter and caramelised banana cheese – forks may have clashed over this one to get the last bite. The house-made Panna Cotta (RM22) is as light as they come and is covered by mixed fruit topping.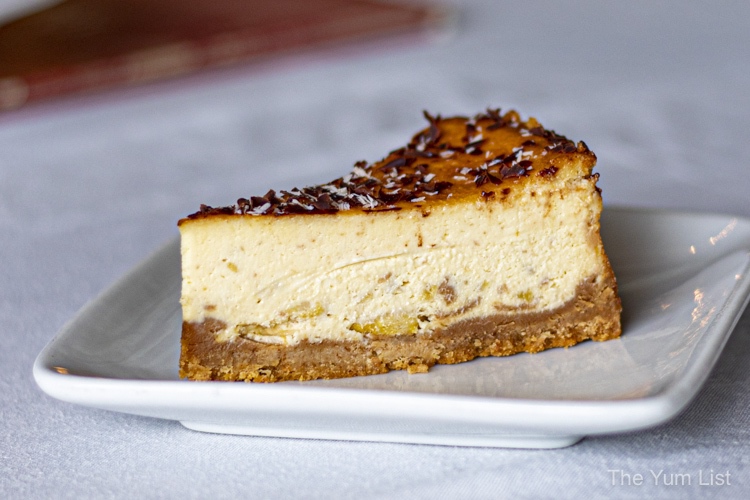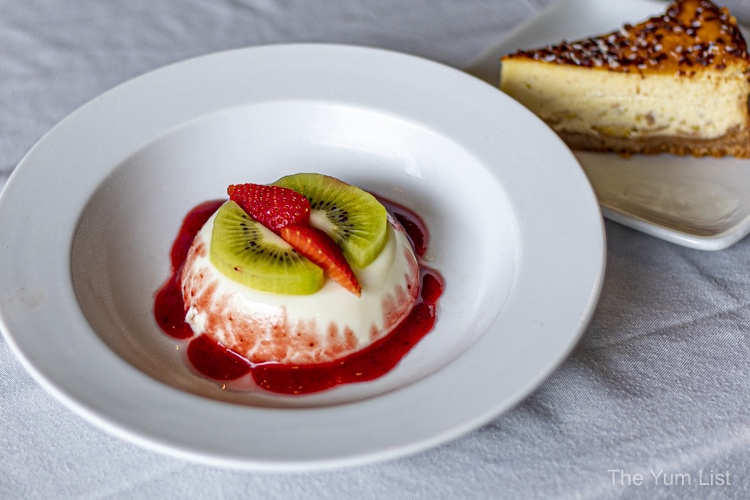 Wine Specials at Jalan Bangkung
From April 25th, Opus is launching a new menu, with all house-pouring wines for under RM100 a bottle. That's right, Malaysia – under RM100 for a bottle of wine! More than half of the wine list features drops from Italy, while the rest are comprised from Australian, South African and Californian wineries.
The Durbanville Hills South African Sauvignon Blanc (RM22 per glass) is a crisp and light drop that goes well with the Baked Cod, Spaghetti ala Opus and Capellini dishes. The Italian Ruffino Chianti (RM22 per glass) is a full-bodied Red that is the ideal sip for the Lamb Cutlets and Oriechette. Opus is really extending a generous gift to their diners by offering an array of wine to affordably pair with a meal.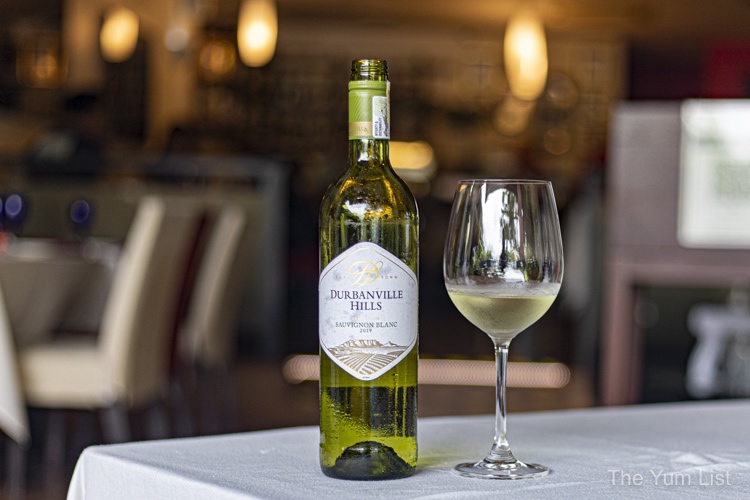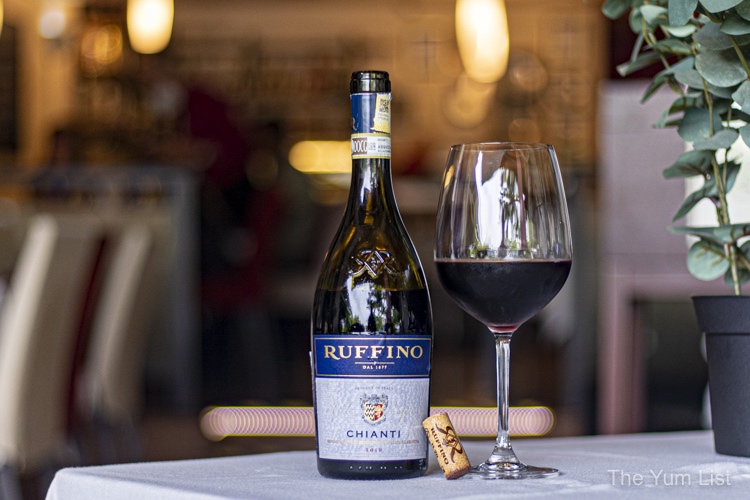 Opus Bistro and Beyond
The leafy street in Bangsar that has housed Opus Bistro for 20 years is also the location for the three other venues: the brothers of Opus – Cava, Lucky Bo and Leonardo's. You can take advantage of the new and reduced wine prices at all of these eateries as they participate in the special birthday celebrations of their oldest member. It's incredibly easy to move from one to the other, and this makes it a very smooth night out that can include a bit of bar-hopping along the way. We sampled some more delicious wine and food upstairs at Leonardo's, which continues the Opus theme of a 'neighborhood venue' – relaxed, comfortable and somewhere to easily spend a whole evening.
Reasons to visit Opus Bistro: There are so many trend-driven places popping up and vanishing just as quickly in KL right now; it's really special to enjoy somewhere that knows who it is, how it works and what patrons want. The welcoming neighborhood mood and delicious, classic food make it easy to visit, while the well-priced wine promotion makes it very easy to stay. Matt liked the aromatic Capellini while Monica admired the accessible wine list. Rich was a big fan of the Lamb Cutlets; we were lucky he shared them.
Opus Bistro
67, Jalan Bangkung, Bangsar,
59100 Kuala Lumpur, Malaysia
+6 03-2092-4288
www.opusbistro.my
Opus Bistro Opening Hours
Monday – Lunch 12 pm – 3 pm, Dinner 5 pm – 11 pm
Tuesday closed
Wednesday – Sunday – Lunch 12 pm – 3 pm, Dinner 5 pm-11 pm
Stay up-to-date on the latest gourmet and travel happenings around Malaysia here and here.