Instaworthy Cafes in KL
Monica Tindall
Smart restauranteurs in Kuala Lumpur are no longer only giving attention to food and service, but also capitalising on the Insta-trend to draw a crowd. Marketing strategists recognise the influence of social media and purposely set out to make this work for them. Whether these below cafes were designed intentionally or not for snap-happy clientele, they sure do show up in a lot of photo feeds. Here's our list of:
Instaworthy Cafes in KL
With exposed brick walls and floors, ground to ceiling windows, and giant, colourful tapestries hanging from the high ceilings, it is hard to believe the space was an open-air carpark only a few months ago. We highly recommend visiting early (before 9 am) or dropping by on a weekday to avoid the confident camera queue.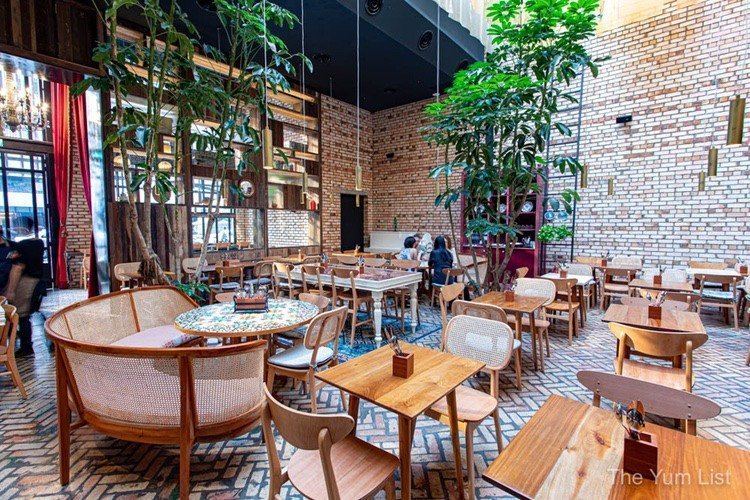 The entrance to Blonde must be one of the most photographed entryways in Kuala Lumpur at the moment. It's not just the door that gets snapped; crowds intentionally doll their best outfits, ready to take any number of Instaposes and selfies before entering. You might consider a bit of extra grooming to blend in.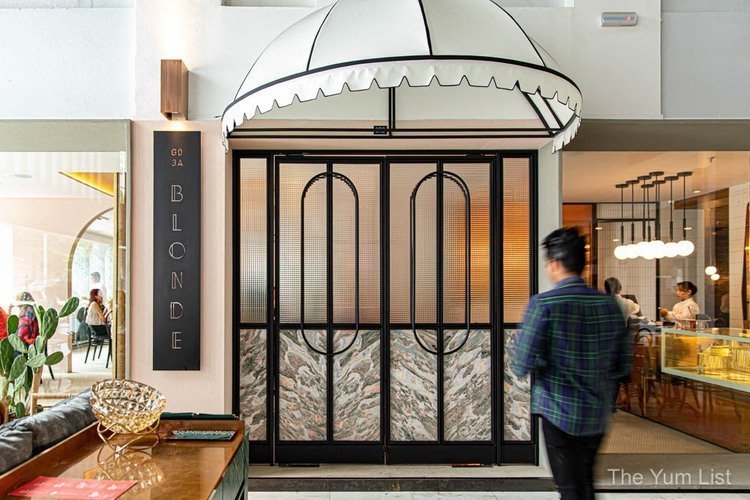 Not only is this a farm in the city concept, but it is indeed a farm right inside the restaurant itself. Tucked away in an enclave of restaurants amidst the landscaped beauty of The Sphere in Bangsar South, The Farm Foodcraft takes the garden to plate mission to a whole new level.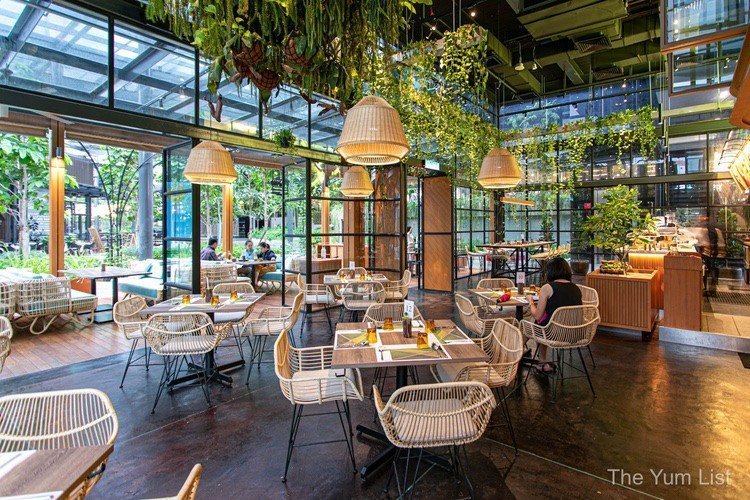 Enveloped in green, the philosophy at Bean Brothers is more green, more green! Surrounded by potted plants and sided by trees growing up and through the surrounding building, Bean Brothers makes a refreshing respite from the city centre. Head to the upstairs seating area, and you can also take in the latest art installation at The Linc KL (the mall they're housed in) – a multi-media cityscape running along the wall above the escalators.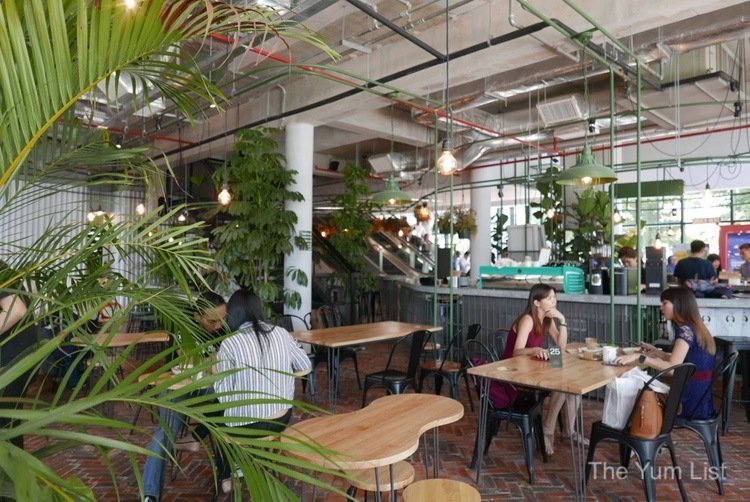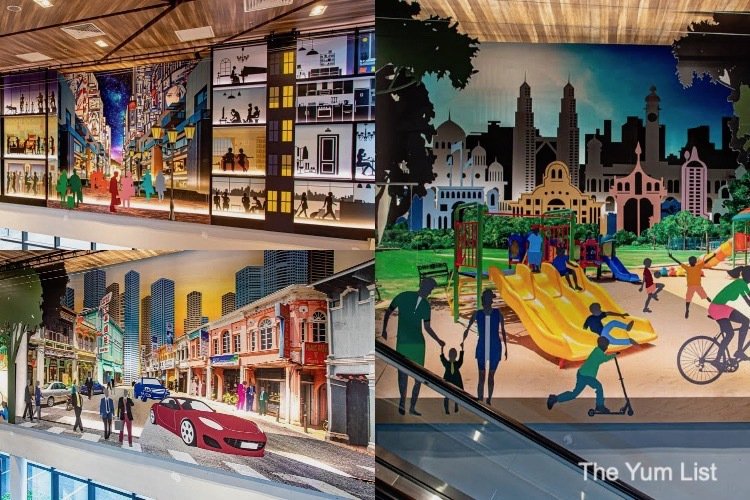 Owned by a natural stone and marble company, If Only was designed making use of the odd pieces, offcuts and unsold tiles from the business. It's another restaurant utilising the beauty of potted plants, and their unique lampshades are worth a second look too.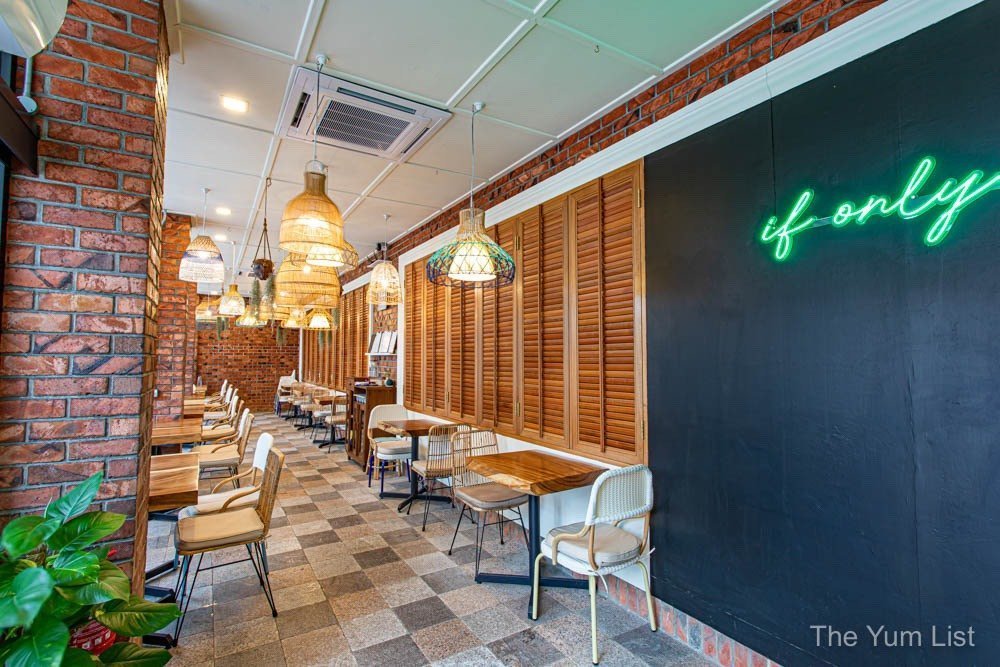 * The Lolla Co is in the process of relocating due to renovations of AmpWalk.
The Lolla Co's floor-to-ceiling windows shine plenty of natural light into the small café. Simple white décor with blue accents allow the charming Alice in Wonderland mural to take centre stage.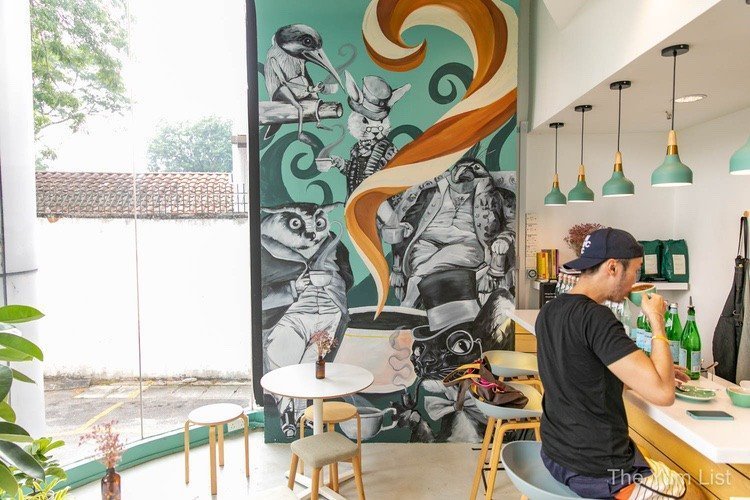 What cafes have inspired you to take a shot or two? What Instaworthy Cafes in KL do you recommend?