Staying Sane (or not) During the Pandemic – Expat Stories
This past year has affected us all in different ways and we've developed a variety of coping strategies and routines to get through. Here we hear from several expatriates in Kuala Lumpur and what they have been doing to stay sane during the pandemic. Thanks to these lovely people for sharing.
Staying Sane During the Pandemic – Expat Stories
David Stephan
As my company, Albert Wines is in the food and beverage industry, I was one of the lucky ones to actually go to work during the pandemic. I usually spent half-day in the office, the other part of the workday working from home, and the rest of the time helping my family. It was a frustrating time, especially for my wife. As an early years teacher in an international school, she had to do all her lessons and support online and on top of assisting my six-year-old boy in doing the same (my 12-year-old girl was much more independent). The repetition of tasks and struggles, the lack of 'exciting plans and prospects' to come (travels, weekend hikes, simple parties with friends…) made it difficult for them, while we were still glad to be safe at home and still have jobs. Not being able to visit our family back home (Australia and France) has been the most difficult to accept for our families and ourselves.
As my job pre-pandemic often had me out late on weekdays for dinners and events, the pandemic at least allowed me to spend more time close to my family. To not spend all day in front of screens, we increased our board game collection, making it staple to play something daily (from simple Uno to Monopoly or Rummikub – which is excellent for maths' practice), and my daughter started plenty of puzzles. Movie night became a staple too, with Friday Night Movie now a Stephan's family classic. We order dinner in (usually the yummy food from The Social, with crispy duck, burgers, pizzas or pad Thai) and watch a classic. It gave me the chance to introduce my kids to my favourite movies from the 80s & 90s, like Indiana Jones, Back to the Future, all the kid-friendly Spielbergs. Of course, the entire Star Wars collection was included since Disney+ came in (11 movies + Mando – my son calls himself Malo Skywalker now). I also get to spend more time on one of my passion, cooking! I usually cook cakes every weekend with my son and nice meals prepared with sauce. I may have taken on a couple of kilos over the pandemic, yet it was worth it as we enjoy ourselves.
It has been a tough time. We are now hoping for school to reopen in September, restaurants very soon after, and life returning to some kind of normal by the end of the year.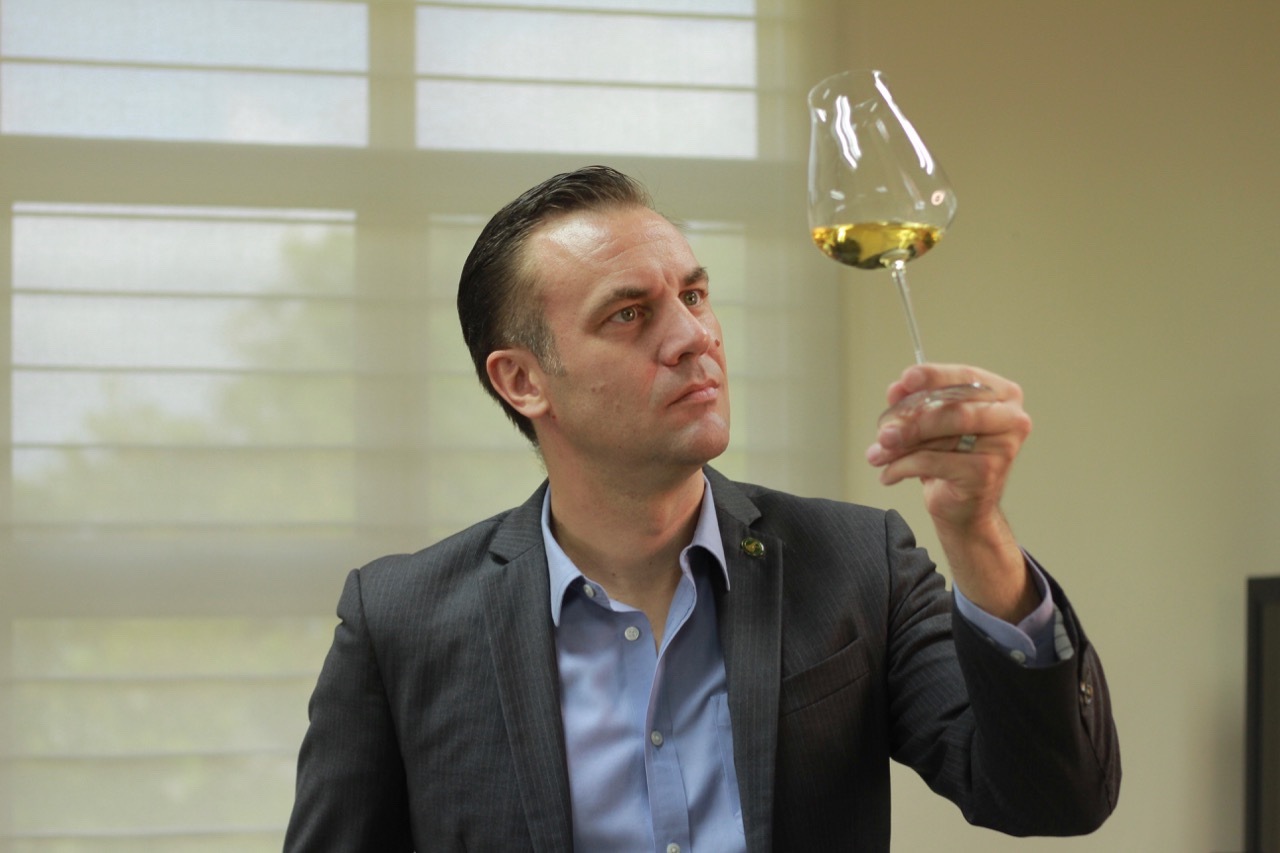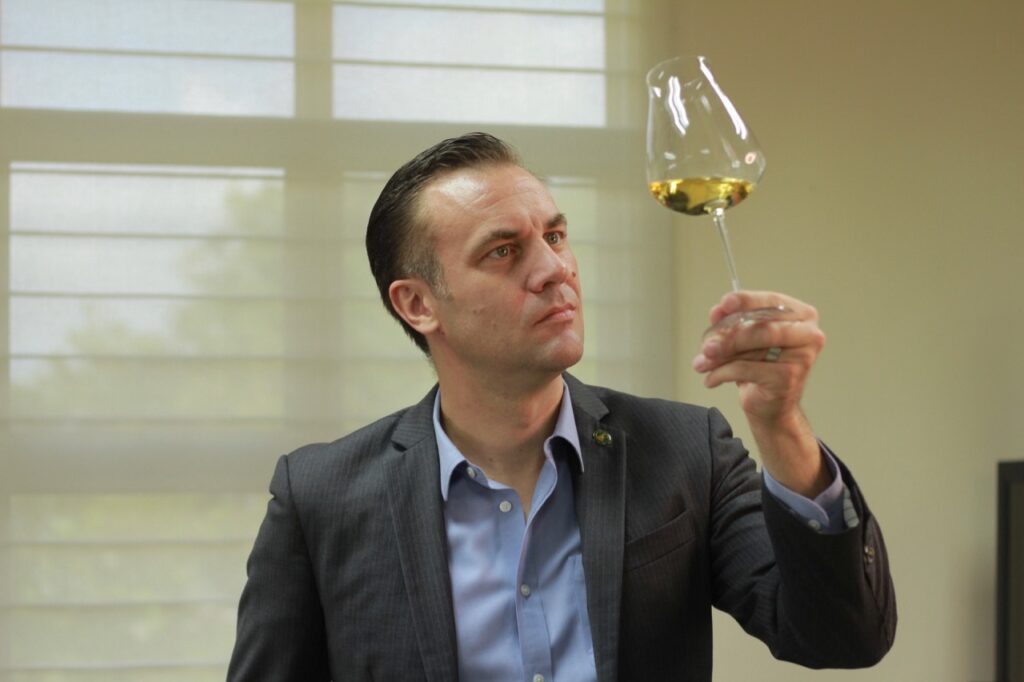 Tania Smith
As an expat teacher in Malaysia for nearly four years, my holidays usually consist of travelling somewhere around this amazing world. Yet, it is now like Groundhog Day! Even if l could get a flight home to Melbourne, it would be ridiculously expensive. With the mandated four weeks' quarantine, it was not even an option. The interstate borders being closed means l can't even travel to the many Pulaus for some diving. However, being the eternal optimist, l came up with a list of things to keep me busy.
I walk 10km daily to see my KL neighbourhood listening to podcasts and BFM. I've explored the River of Life, Federal Hill and numerous tracks. Watching the otters in Klang River and the monkeys around Bukit Gasing is good for my mental wellbeing. I buy local food, including delicious kuih, experiment with new recipes from YouTube using local ingredients, and can now make a reasonable Ayam Kapitan and Daging Rendang.
You can often find me on the balcony reading a book or walking around the table trying to finish a jigsaw. Now I'm creating a photobook for 2020, looking back on the first lockdown where even walking was prohibited.
Yes, there is still far too much Netflix, and maybe even some day drinking. Still, l feel grateful and lucky to live in this amazing country and to have met so many wonderful people to share this experience with.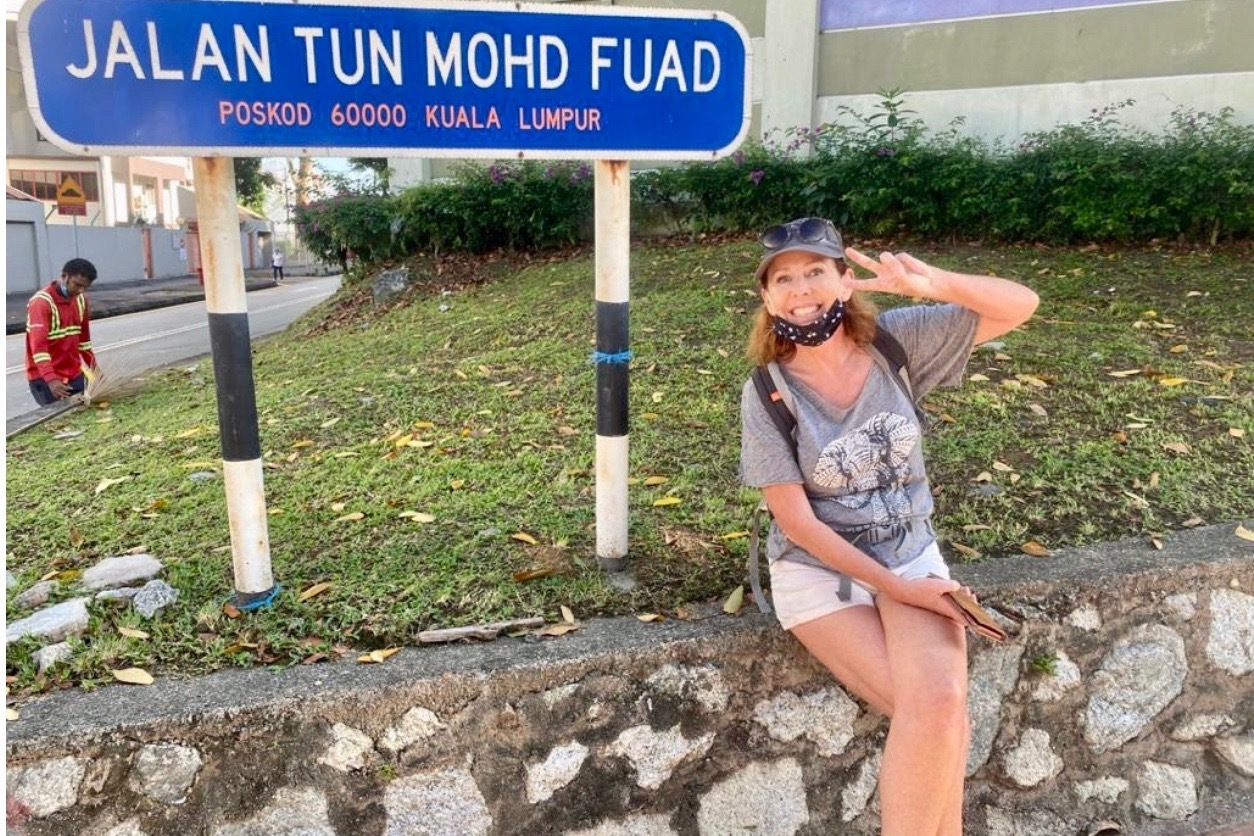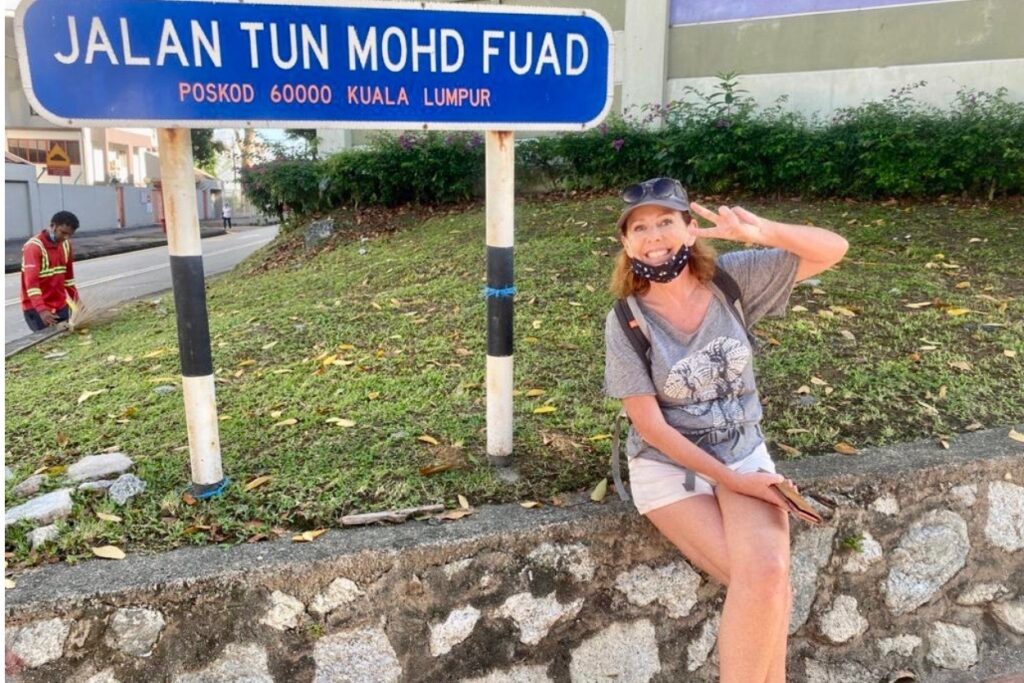 Staying Sane During the Pandemic – Alison Christ
So, what have I been doing to stay sane over the pandemic? Well, I'm not sure if I'm sane anymore. Still, there are definitely some things I've been doing to stay motivated, be creative, be caring, and stay alive. The first 200 days of this, I had a great friend with me, so it was almost easy. This second half has been another story.
First of all, I got a puppy. I saw his rescued-from-a-graveyard face on IG, and I knew he needed me, and I needed him (he was found badly injured at 7 weeks old in a cemetery). Now don't get excited. I'm definitely not recommending you adopt a dog unless it's something you've been thinking about already for a long time. Dogs are a lifetime commitment and a full-time job. Now, actually, is the perfect time to stay home and train a pooch if you're committed for a lifetime.
My puppy and I take long walks through Naza Tower every day. They still pipe in music on all the grounds. My favourite house music, albeit a bit loungey. I pretend that we're walking through the lower east side of Manhattan. We stop at an outdoor dog-friendly bar for a mimosa before we continue on our way. I really do role-play these situations to stay connected (I even made a couple of videos). I need to go to a food and beverage establishment, talk to the staff, and order a drink. This is in my blood, and without it, I'm struggling. So whatever you miss the most, pretend, make-believe it's happening (it works, it helps). It's like planning a vacation – the anticipation is sometimes the best part.
Besides walking around, talking out loud, ordering imaginary drinks and dancing a little in front of the abandoned Ferrari dealership, I spend as much time in my kitchen as possible. Mostly fermenting and trying to recreate the things I'm longing for. I think now is an amazing time to experiment in the kitchen because of Youtube. You can find absolutely everything on there. I attempted Kim Chi 3 times with the help of a couple of lovely Korean ladies. I say attempted because it's harder than it looks. I'll keep trying.
If I'm not cooking, I find joy and pleasure with home delivery from a couple of my real-life favourite restaurants Joloko, Natalina Italian Kitchen and Tommy le Baker. These guys really got the delivery system down, and more importantly for me, they treat me like a VIP.
Besides eating, I have a daily method of operation, several things I do every day without exception. Some of the things include meditating, exercising and reading. On the reading front, I decided to read every Haruki Murakami novel/book he's ever written. I've done seven or eight now, and I don't want it to stop. Sometimes I switch authors between books, but I'm always longing to go back. Right now, I'm into A Wild Sheep Chase, one of his first novels, and I love it so much.
I think it's important for all of us to focus on creativity as a means of inspiration. Use the notes section on your phone. Write down everything you think of that inspires you or gives you a new idea. I do this all day, as long as the dog not pulling too hard on his leash.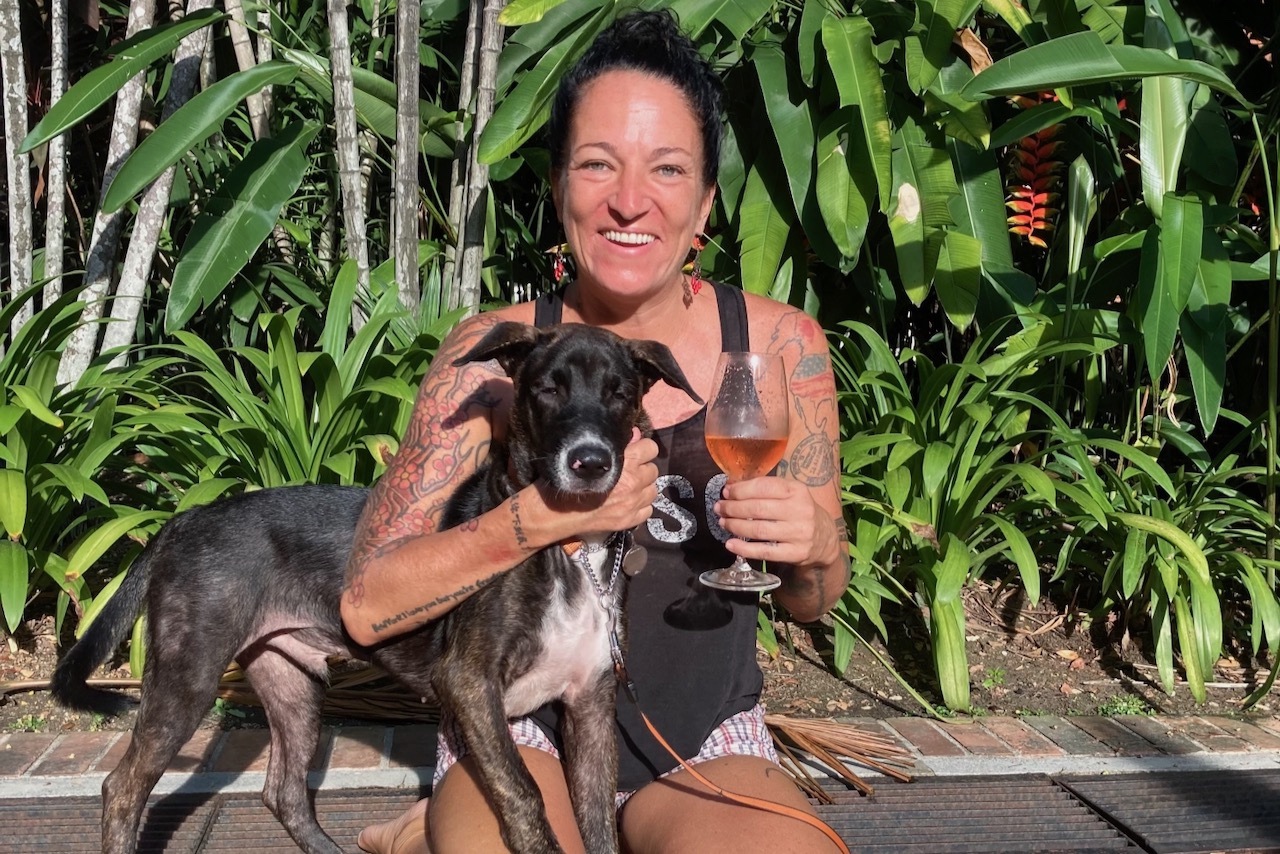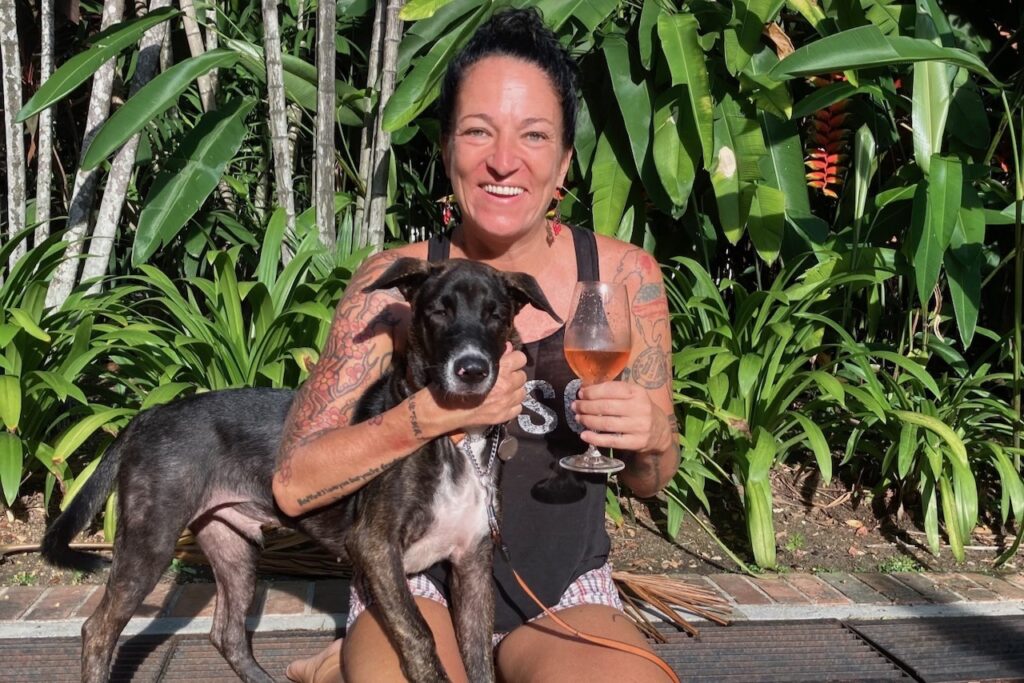 Staying Sane During the Pandemic – Rebecca Cannon
A few months back, I began to feel like something was wrong. I thought I was staring down the slope that led to an eating disorder. I'd been worried about this for a while before but hadn't managed to make any improvements. Finally, after a particularly back week that affected my ability to train for my beloved new hobby of Muaythai, I decided to reach out to a psychiatrist relative of mine for advice. He listened to me in both a paternal and professional way, asking me only a few questions, apologising if he was probing too much and just truly listened to the little I was willing to tell him. In the end, he assured me it sounded like a problem but then rocked my world. "Eating disorders of those types don't normally appear by themselves at your age, but as a side effect of depression". I politely thanked him and quickly hung up. My stoic persona was frantically trying and failing to hold back the tears. I was so shaken up because without telling him anything of the sleepless nights, inexplicable bursts of crying, inability to leave my apartment despite my desire to. It felt like he had seen through all of that and saw further down inside me and identified the real problem that I wasn't yet ready to admit to myself.
I sobbed as hard as I could without alerting my housemate, who was watching TV next door, to the state of my mind. I was struggling to cope with a 'simple' eating disorder. How could I find the energy to fight depression in addition? Would it mean I had to leave Malaysia and return home despite everything I was trying to achieve here?
If it was depression, I wanted to know for sure and get onto it ASAP. I figured it would be a long and uphill fight that was best started as soon as possible. I was diagnosed after face to face or mask to mask, entire psychiatry session a day later, prescribed Prozac and sleeping tablets, and instructed to continue MuyThai or any exercise, and aim for one social or enjoyable event a day.
I wish I could say it improved from there.
At the moment, I am in a low. I have learnt the difference between feeling a bit sad and a low of a depressed state. I have learnt that depression is not always what I thought it was and can manifest itself in many ways. I have learnt I do have depression.
I was initially uncomfortable accepting the title of depression. If my relative hadn't primed me for it, I probably would have rejected it. I could still get out of bed each day. I wasn't planning my suicide. I wasn't always crying or sad all the time. The more I tried to convince the doctor that maybe I wasn't depressed, the more I showed him I was a textbook case. The Hermione Granger part of me is proud. At least I'm copying the coursebook!
So what have I learnt in these; how many weeks of lockdown have we been in now? I don't even think the government knows. I know that battling depression is harder when you are not permitted to see your friends, participate in sports that combine exercise and socialisation, and travel to different locations are taken from you. The government changing its mind about rules every 20minutes, or so it felt at the beginning, didn't help either.
So what advice do I have to give about 'staying sane' during xMCO? (yes, I appreciate the irony too) Well, it seems to be the opposite of what I spent years of my life learning.
It's ok to just allow yourself to sit there if that's all you feel capable of doing. Sometimes you have to roll with the punches. You can try to turn the day into a good one, but despite all the tricks you do, that may not happen, and you have to be ok with that and hold onto the slither of hope that maybe tomorrow will be better.
When you have energy, you don't try and conserve it for the entirety of your busy day, for when depression comes along, it'll take that energy no matter what you have or haven't done, so run, move and jump whilst you have the chance.
Reading has always been a passion, but I felt simple if I reread old favourites or young adult books. That's gone. Many days, young adult books are the only thing my mind can handle and rereading an old favourite of mine- the Old Kingdom Trilogy by Garth Nix was like a Spartan shield protecting me from the rain of arrows that is depression.
It's ok to feed the street animals. Sorry, but I grew up in a country where if you saw a stray cat or dog, you called the rangers to take it to a shelter for adoption. You most definitely didn't feed it, encouraging it to breed. But apartments here don't allow pets, and occasionally feeding these animals buys you a ticket to playing and petting them, something I miss terribly as I always had an eclectic assortment of furry animals surrounding me as I grew up. I love the fuzzy feeling it gives me inside when I touch their fuzziness.
Never underestimate the importance of housemates. Even if they annoy you, they hardly talk to you or cook smelly food. They are there and reduce the feeling of isolation and loneliness 10-fold.
Ignore the advice of some people. When I tell some people I'm feeling sad or struggling (because I don't want to hit them with the full I have depression thing nee I spent a month trying to convince my doctor I didn't have depression and was just a stupid wuss), I despise at the; have you tried yoga?/ listening to your favourite song?/ just look for and focus on the good in the situation. I. AM. SO. FAR. BEYOND. THAT. If you too are just exhausted getting up each day, putting on your brave face and trying to think positively of the future, I get you. There is no single activity or thing anyone can say to "cure" the way you are feeling. Maybe there is, keep watching this space, and if I find it, I'll try and let you know in the least obnoxious way possible.
On stronger days, I ensure I follow some sort of routine, but I have to be ok with that changing as restrictions change and school holidays begin. Mostly I try to do yoga in the morning, online Muaythai in the afternoon, some TV and chit chat with my housemate and bed at a reasonable hour.
With exercise, I follow a bronze-silver- gold approach. It allows me to adjust what I need to achieve in a day, depending on my mood and ability. A 'gold' morning will be a few walking laps around the recreation floor, yoga, a 3km jog, then some muscle youtube workouts followed by cool-down stretching (I have always been an active person, and with school holidays, I have a lot of extra time to pursue this). Bronze level is convincing me just to get out of the apartment.
Finally, look out for each other, check in, and accept each other's random phone calls. Sometimes you never know how much a person can be struggling. On some of my darkest days, I masked so hard I was the life of the party. Friends would thank me the next day for being so cheerful and raising them up, saying they'd not know what to do without me. Meanwhile, I was dying inside and trying to taste the enjoyment of life, hoping by dancing or laughing loud enough I could block out the thoughts in my head of the exact location of the dissection scalpels in my classroom and how I could get to them.
All my love to you all, you are not alone, and despite what you think or what you think, others think. You. Are. Enough
Food recommendations: Depression can turn my stomach into a bottomless pit, so I'll eat anything but never be truly satisfied. Sugar is my craving, so if you need someone to try your sweet-tart or compare your banana bread, call me… I can eat the whole thing for you!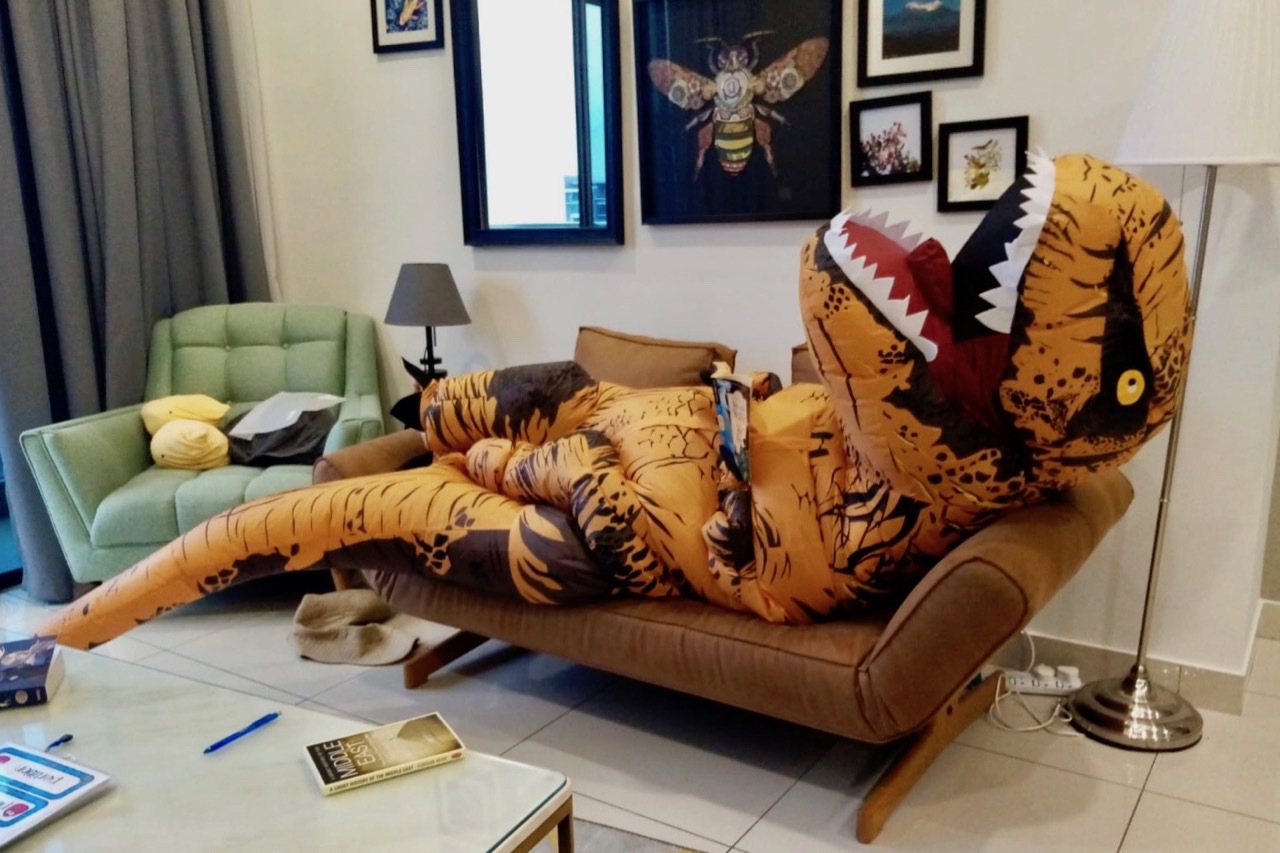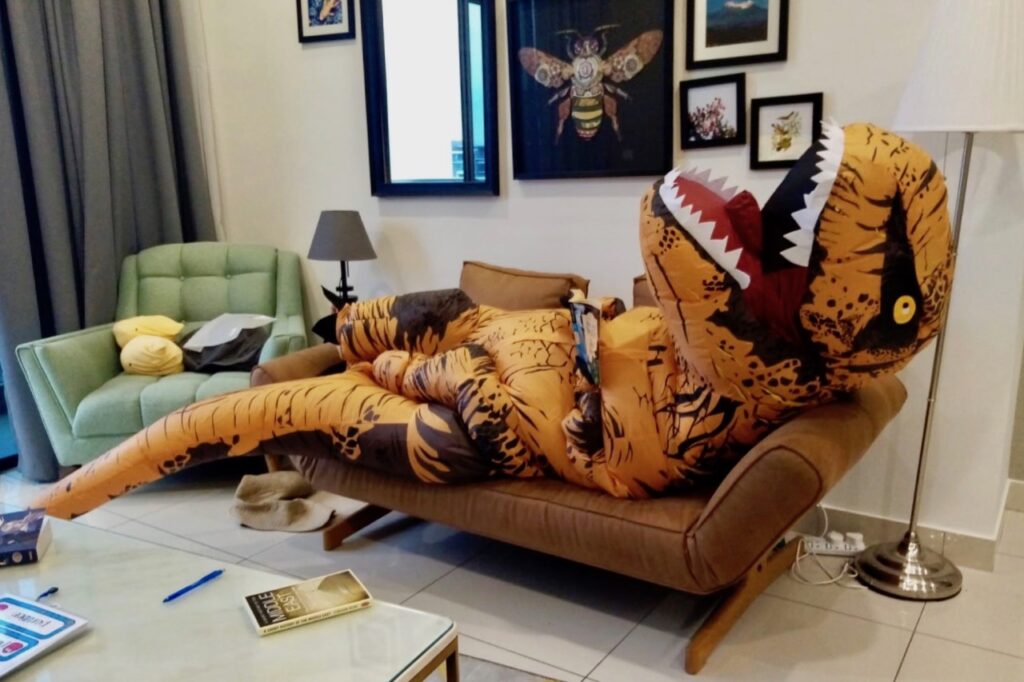 Staying Sane During the Pandemic – Sandra Thomas Lapsley
'Soon' has been my least favourite word during the lockdown, and at times I don't know how I have survived. It has been upsetting and emotionally draining not being able to spend time with my family in Scotland. I am very proud of how they have dealt with it and grateful that I have not had any emergencies.
In March 2021, one of my girlfriends left KL. She had an amazing urban jungle in her apartment, and I envied it. She gave me a few plants to look after. At that time, I did not have one plant – I now have 27! It has been a consuming and quite a learning experience looking after them. I have had a few disasters with overwatering. Still, I am happy with how they are thriving and now a bit concerned with who will look after them when I can finally travel again!
In 2020, my husband and I celebrated our 60th birthdays, and we decided to climb Mount Kinabalu. We have been in constant training in preparation for this event, which has been cancelled and put on hold. I love to walk, so this has kept me busy and my mind occupied. We live in a beautiful country, and there are always lots of new and interesting things to see.
What I am really looking forward to is getting back into the live music scene – music is my passion. I can't sing or play any instruments. Still, it never ceases to surprise me how much local and raw talent we have in Kuala Lumpur. I have made lots of friends over the last few years, going to gigs and supporting them. It has been heartbreaking listening and hearing their stories and struggles of not being able to work. Bring live music back.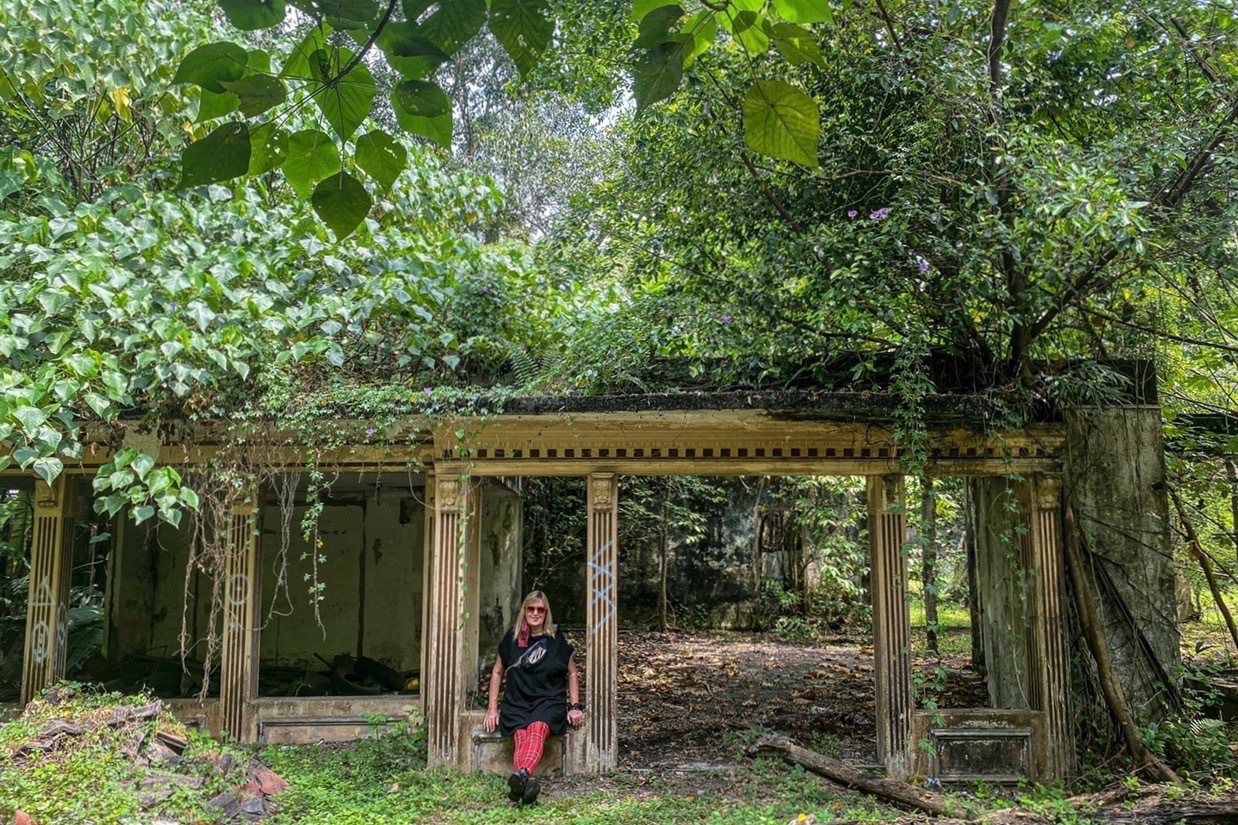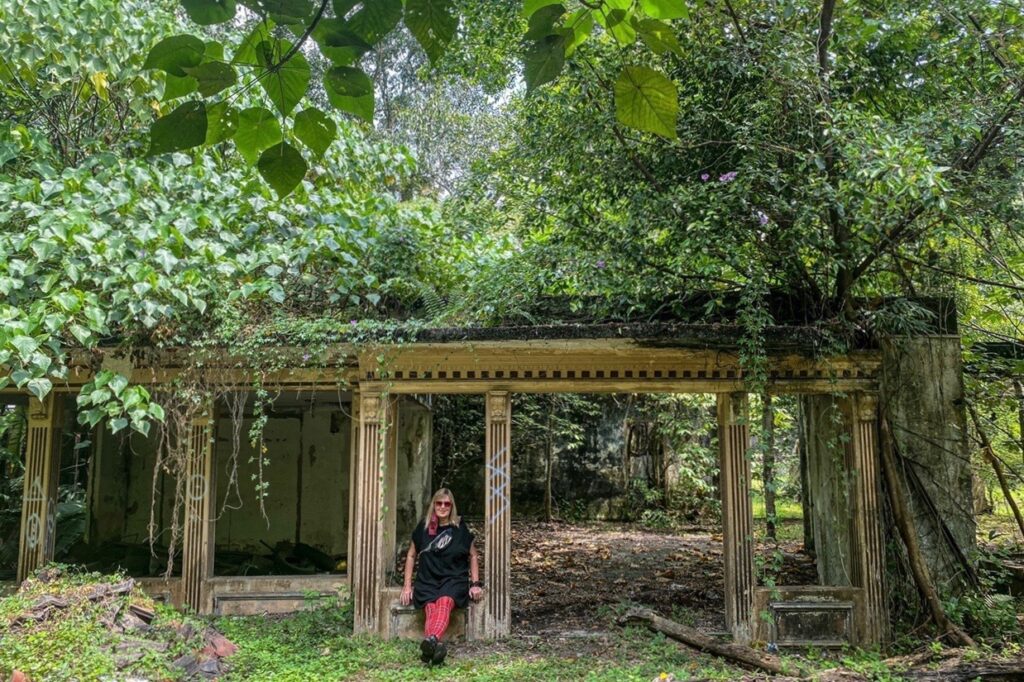 Ken Huber
It's really amazing how fragile the mind can be when all these crazy forces are seemingly against you. Luckily I've managed to get through this nonsense so far, but it's been quite a challenge at times.
Unfortunately, I have a couple friends and relatives who have not fared so well. I lost my aunt last year to the c-virus, and a friend of mine jumped off his condo rooftop and took his life last year as well.
Thankfully I have tried to keep myself busy doing various random things, like hosting online QuizNite's via Zoom and Kahoot, working on some unfinished screenplays, playing with my friend's five-year-old niece and trying to teach her sign language and filling my addiction to the Word Blitz game on Facebook. I was also helping some foreign workers in my neighbourhood by providing them with some food via an NGO, and I've been feeding stray cats around the hood as well. Apparently, the word in Kitty-land is out, and every night there are at least four or five strays visiting us.
The one thing I haven't been doing much of is exercising or lifting weights. A broken wrist has made me seriously lazy in all areas of exercise at the moment, so I'm trying to eat as healthy as best I can. Oh, which reminds me, I've become vege… oops, I mean pescatarian. I think that beating this virus will require a very healthy diet and strong immune system, which is why I'm still quite annoyed that they've closed gyms and access to parks, the very thing we need to stay healthy and fight off this crazy virus floating around.
One of the most interesting things that I think has happened is how this whole thing has divided everyone. And I do mean everyone. Its divided families, friends, and even governments around the world. I sorta view it like a huge flashlight shining down on us. It's illuminating everyone's views, and I've lost good friends, but I've gained quite a few new like-minded ones as well. And that's always a beautiful thing.
One of the most precious things to me is being able to spend time with my friend's five-year-old niece. She was born deaf but got cochlear implants at age 2½, but she still can't speak, as she has a severe deformity. She can hear, although we're not quite sure to what degree of clarity, so I've been doing my best to learn and teach her sign language. She bosses me around as we play a number of various games, from Hide-n-Seek to her little doctor's clinic she created as well as a little food stall made from empty boxes where she takes my order, 'cooks' it up and serves it to me. She'll take my 'credit cards' and 'swipe' them, making cute little noises to mimic the sound of the card being approved. It's just too cute for words. She also uses my face and Botak head as a canvas and paints makeup all over it. It's quite fun to walk downstairs after our makeup session and see the horror and laughter on everyone's faces.
One of the toughest parts of staying sane, though, is trying to get along with everyone in the house, especially during the severe lockdowns. Giving space and spending some time apart is crucial to maintaining your and their sanity. I've learned many, many things during the last year and a half. One is that I'm trying to be kinder to people I disagree with on the plethora of crazy issues that have arisen in the past year. I'm not always successful, but I'm trying. I've learned to let things go that aren't super important, and I've learned (well, I already knew) that the laughter of children truly lights up my soul. But probably the saddest and most important thing I've learned is that I'm inherently a lazy old fook.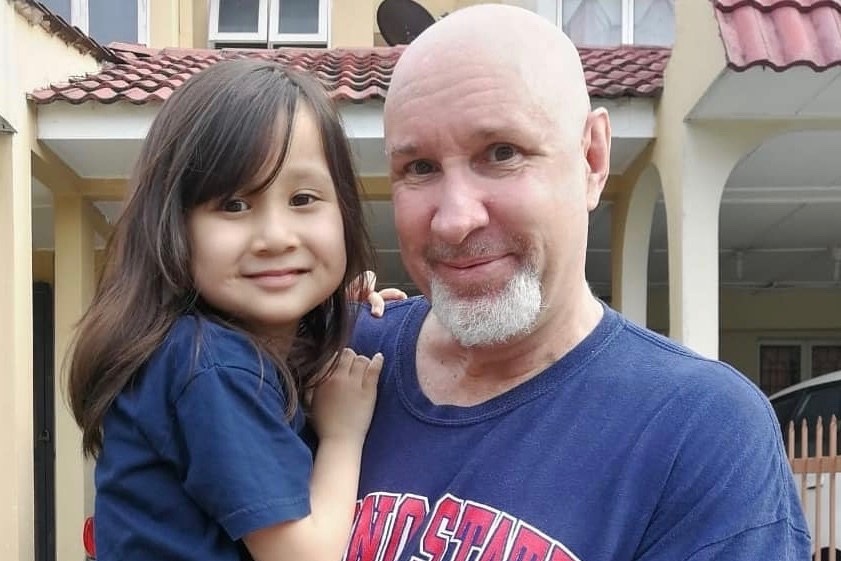 Kath Townsend
How have I been during this pandemic? All over the place figuratively and literally!
Pre-pandemic I was based in KK and was on a visa run and just landed in KL when the first MCO was announced… with only three changes of clothes! So since then, I have been working around West Malaysia (travel permitted), with the plan to return to Sabah when the situation improves.
I am not a moody person by nature, but this period has certainly challenged that. I, like many, have been separated from loved ones. I am here by myself, making it a very lonely time.
I am grateful and feel fortunate that I am still working, so that keeps me busy. I like to keep up to date on what is predicted for my industry post-pandemic and how we can overcome challenges.
The pandemic has certainly taken a toll on us all, Covid-19 isn't selective. So, a leader in the workplace showing care and compassion to my staff has been important to me. Giving kindness to the people around me allowed me to be kind to myself and this has kept me grounded. I take long walks and try to discover something new every day. Indoor workouts and listening to inspirational podcasts have also been part of the 'stay at home' routine. 2020 was an unhealthy year for me so 2021 has been about getting back on track physically and emotionally. More self-love!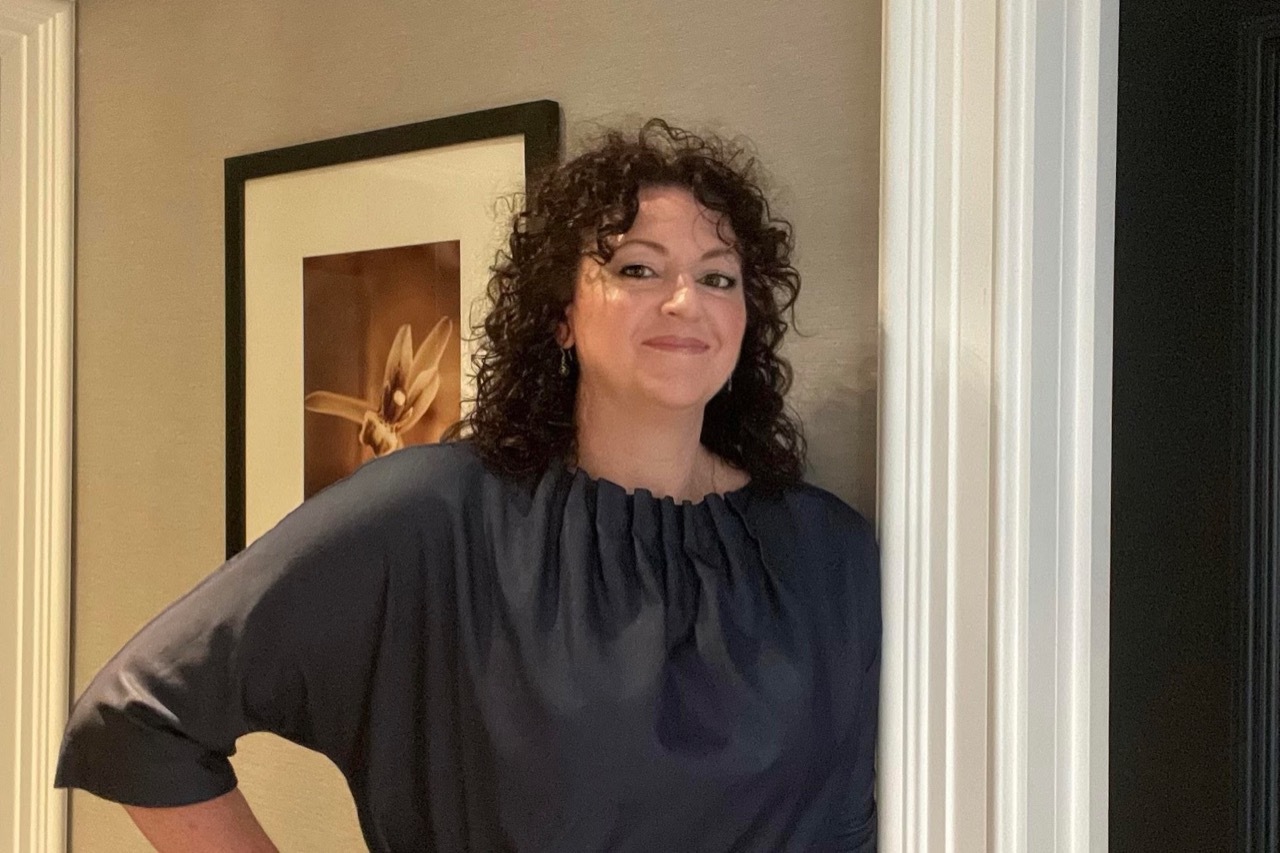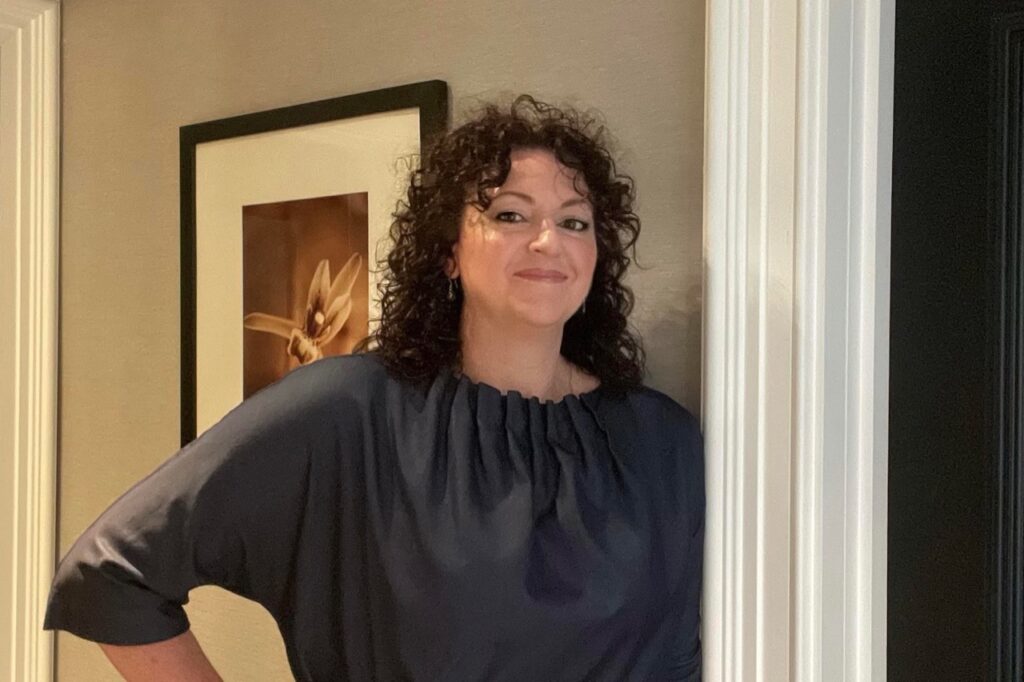 Maggie Kamto
If staying sane during the pandemic was a challenge in 2020, it's become even harder this year, with SOPs changing and new variants. It's wearing me down.
When I can't plan nor dream about the future, it feels like life goes into tunnel vision where I can only focus on the daily juggle of finding balance and sanity.
I try to stay motivated to take long walks around the neighbourhood. The lush green of Bangsar's cosier corners are worth the trade-off of dealing with the occasional bugs and mosquitoes. Sometimes there's better company when I run into friends who live nearby, and those walks end up being a lot longer because when you chat and walk, time just flies.
Even walking alone isn't lonely, playing with cats let out by their home-bound owners can be therapeutic, plus there's the reward of good coffee and pastry too! I'm not usually a "travel for the destination" kind of girl, but ham-and-cheese croissants from Croisserie, Antipoean's long black or kopi si peng from the Lucky Garden kopitiam have become compass points nowadays.
It can sometimes be rough though, seeing shuttered neighbourhood restaurants and wondering are we gonna be next? I worked as marketing manager for Pampas Steakhouse Group. It's been especially hard for us in the restaurant industry, with the no dine-in policy stretching almost three months now. We adapted with menus that are friendly for takeaway and the response has been quite good.
Utilising our social media and direct customer contact sometimes is a hit and a miss. I realise times are tough to order out too often, so I try to make it special for customers that do find occasion to celebrate with something special.
I also found myself scrolling through desserts recipes, testing out a couple of great recipe combos. We might put it in our dessert menu when we can open again, but for now, we'll just have to be patient and make sure that we can survive this lockdown.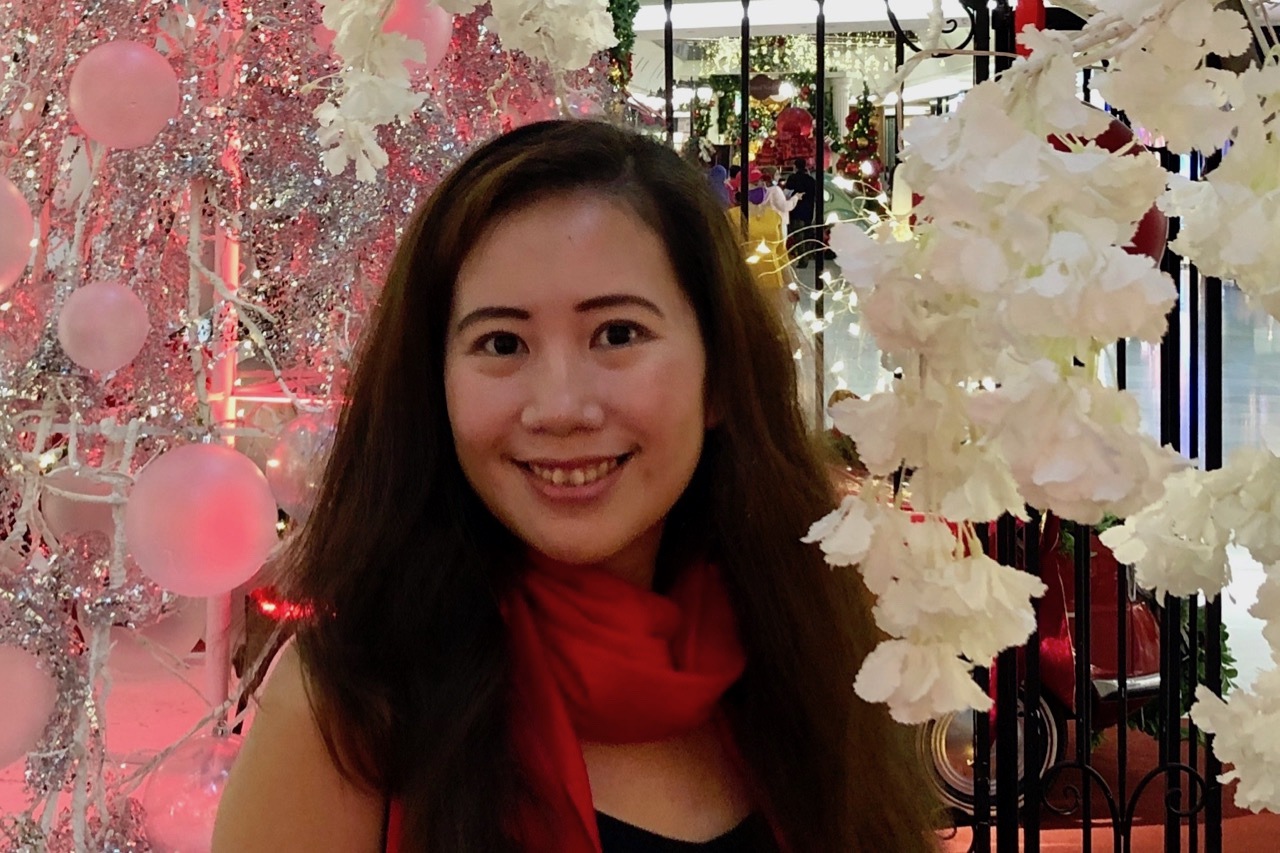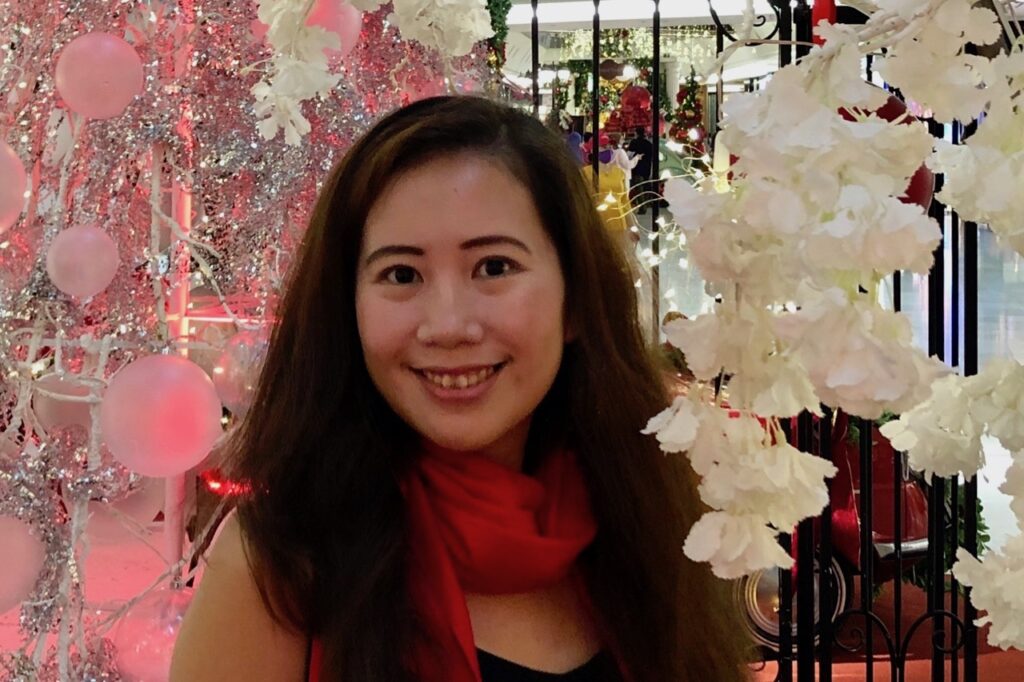 Staying Sane During the Pandemic – Sarah Alton
I've had a surprisingly busy quarantine. I completed purchase on a house in December 2019, and permissions for the renovations came through in March 2020 – a week before the first MCO. It took three months before we could start work, but on the bright side, it meant that I had plenty of time to complete the detailed drawings and interior design, and to do all my sourcing. Unfortunately, this also meant massive delays to the works, which took far longer than expected – the windows were held up in China for months before they shipped. I do not recommend doing house renovations during a worldwide pandemic! I finally moved in just before Christmas, and work was fully completed in March 2021.
I also had ankle surgery in August last year, followed by weeks of physiotherapy, which was a fairly good distraction. I live alone, so I'm quite grateful that I get to leave the house every day, to go to the vet, as my cat went into kidney failure five days into the original MCO, which resulted in a midnight dash to Gasing Vet Hospital, who saved her life. She now needs daily subcutaneous fluids, which she refuses to allow me to do at home, so I get to have a chat with our lovely vet every day.
The latest MCO does have me going a little stir-crazy, though. I was particularly miffed as it was implemented on my birthday, and I had reservations at DC Restaurant, which I was really looking forward to! I don't have ID work to keep me busy this time, so I'm keeping myself occupied with lots and lots of reading, binge-playing Dragon Age on the Playstation and Zooming with friends. We've moved our book club to Zoom, which is great, and I've also set up a Zoom cocktail club (influenced by The Yum List!), where we meet up every other week and order cocktail delivery from a specific bar. The plan is to move it to real life, whenever they let us loose again. I also have online yoga classes, so I at least get some exercise. I occasionally throw online dinner parties, too, where I cook a nice meal, and send the food to friends, and we sit and eat together on Zoom. I've perhaps been a little too enthusiastic with my support of local restaurants, though, and have been ordering far too much take out, which has not been good for my waistline, and my good intentions of eating healthily and exercising regularly have rather gone down the pan. I do miss seeing my friends and cannot wait until we are finally allowed out and about again – hopefully, it will be soon.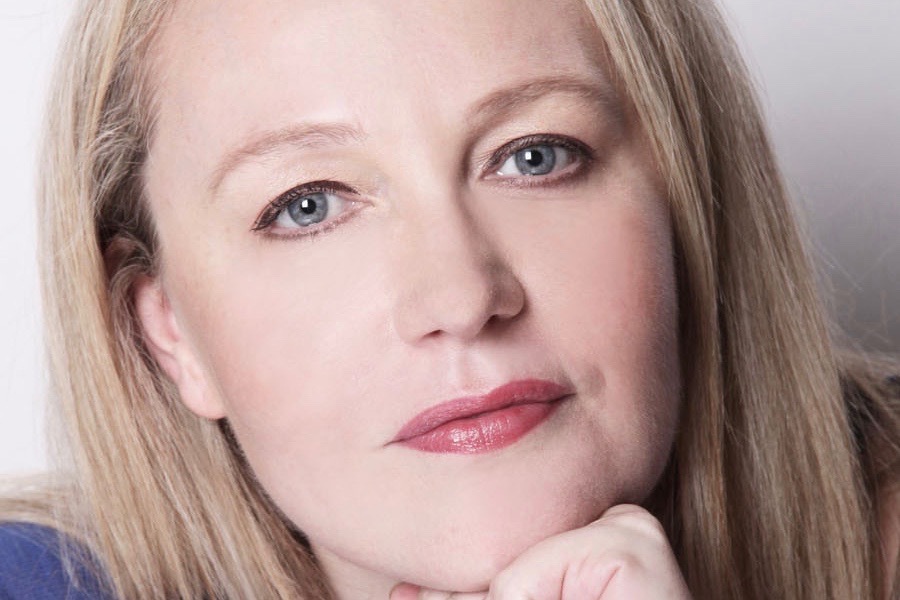 Christine Wright
When I was asked to share about my experiences of the pandemic and how it impacted me I was not quite sure where to start. Over the last 20 months to say that it has been a roller coaster doesn't even begin to even capture a fraction of what was happening around me. Prior to the pandemic, life was about planning ahead, travel, connecting with loved ones instantly around the world, effortlessly. My husband Max and I have lived overseas for over 20 years, through multiple countries and I hadn't even considered the magnitude of how the pandemic would affect our lives. In my profession, I work as a counsellor. In my role as a counsellor, I care for adults and children, providing spaces for them to express their feelings and thoughts. Helping them to know and believe that through difficult times we become more resilient, we can power on. The expression goes that we should practice what we preach, but in reflection, I don't think I did a very good job of taking care of myself until recently.
In March 2021, I lost my Dad. It was my worst nightmare when I couldn't get to where I needed to be, to surround myself with loved ones and say my final goodbye. My Dad was the rock in our family. A kind, caring, compassionate rock. Not being present for his passing was excruciating for me. It was not until a recent break that I had from work where I was really able to reflect and learn more about myself and what I needed to thrive. So, even in the darkest hours of my grief and living through this pandemic, I managed to find joy through gratitude. There was no cost, no planning needed for what I found. Slowing down and finding the time to appreciate the small things brought me great joy and healing. I have never been one to slow down so letting go of this was hard, really hard. I had to reteach myself to learn to be still. I took great joy in watching the flowers grow and bloom each day in my garden. I am grateful that I could grow our own vegetables. I found even greater joy when I could pick the vegetables from the garden and cook with them. I was grateful that I could walk my dogs every day. I found gratitude in every step that I took as I walked my dogs each day. I am forever grateful for my soulmate and husband Max who has been my rock since ground zero of this pandemic.
What am I learning about myself? It is ok to slow down! Through my own personal grief and the loss that comes with not being able to be with family and friends, I feel that these experiences have made me more compassionate for others. It has reaffirmed my belief in just how important human connection is. We are all experiencing the pandemic in one way or another, one story is not more important or more tragic than another. This is just my story and I hope that anyone reading can take just a moment to experience how gratitude can bring your joy and really fuel your soul.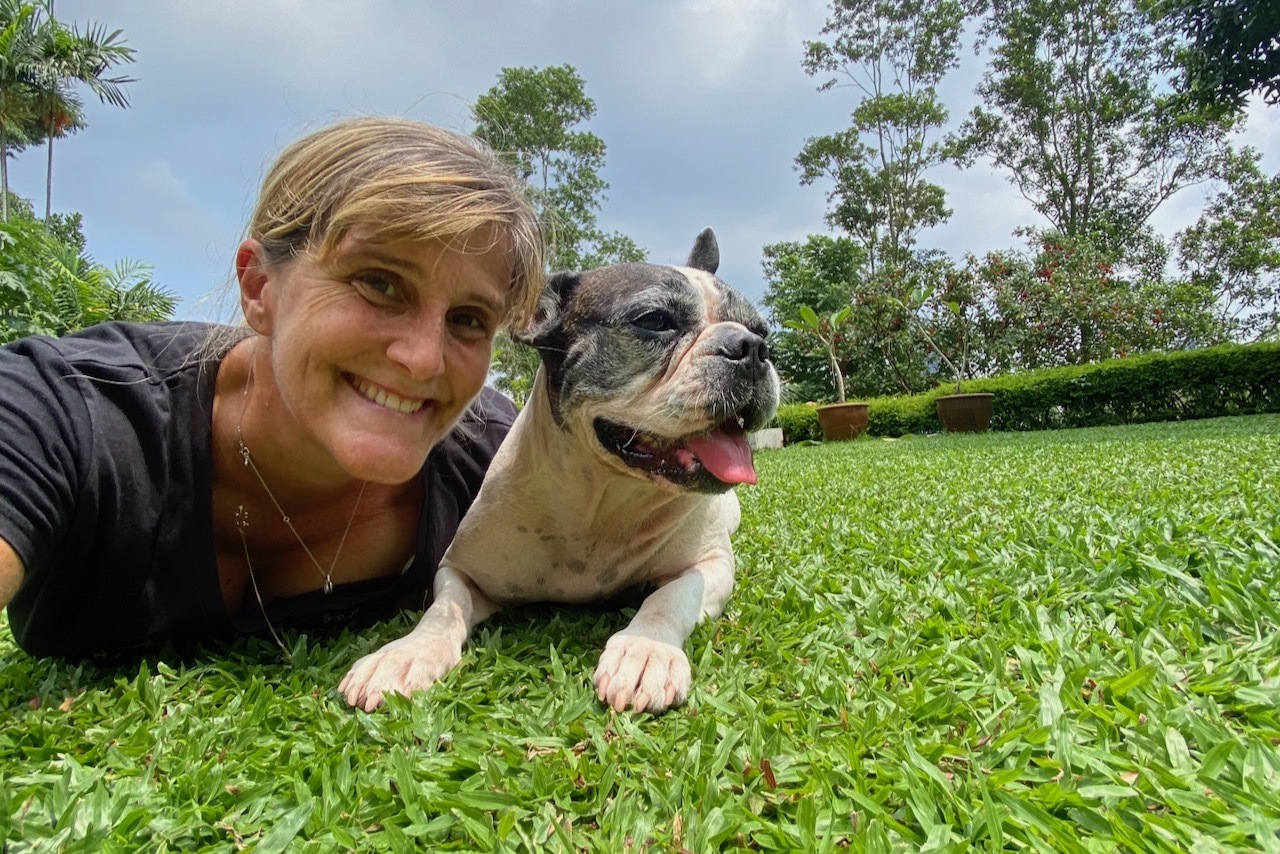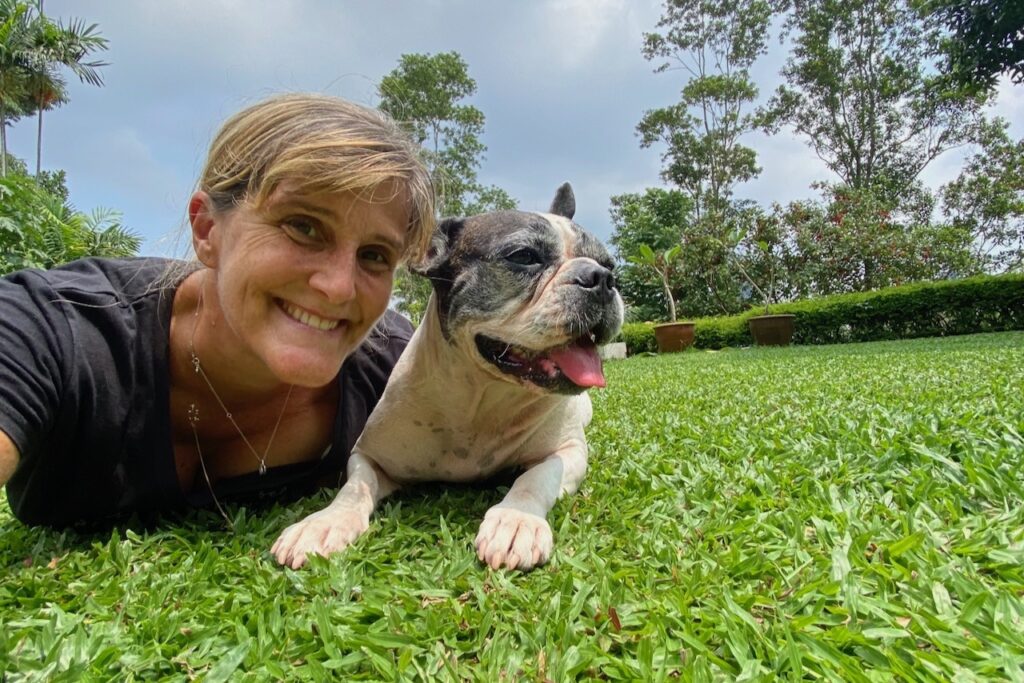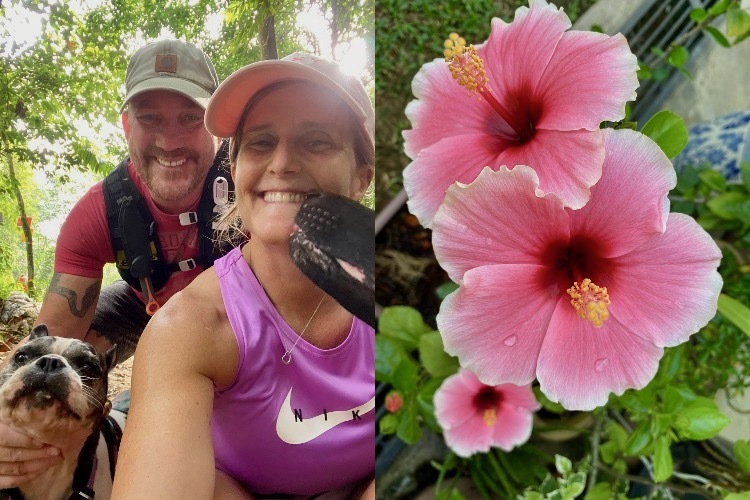 How have you been staying sane during the pandemic?
Check out a few of the things I've been doing over the pandemic such as indoor gardening, setting up edible balcony plots, and my own pandemic coping strategies here. Also, stay up-to-date with the latest gourmet and travel recommendations for Malaysia here and here.