The Yum List recently spent four fabulous days in the city of the future, Dubai. Based on our fav experiences from the trip, here's our run down of where to eat in Dubai, where to stay in Dubai, and what to do in Dubai.
The Best of Dubai
(click on the bold links for complete details)
Getting There and Around
Emirates has direct flights from Kuala Lumpur to Dubai, and with their own dedicated terminal, arrival is a breeze. We had less than a five-minute wait at immigration and by the time we were through our bags were ready too.
For the ultimate in airport transfers we suggest
ConnectionChauffeur
. With a comprehensive range of luxury vehicles, you can choose from a classic such as a Bentley or Rolls Royce, or opt for an outrageous Stretch Party Limo.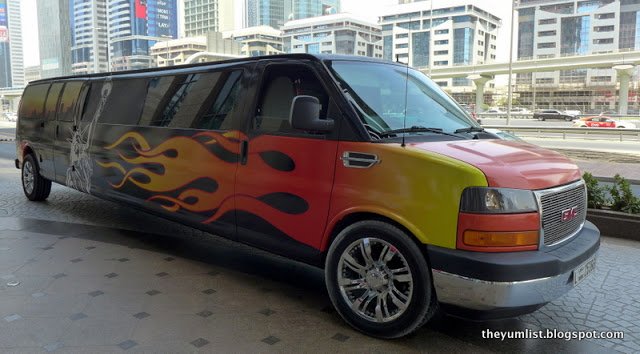 Connection Chauffeur – LA Stretch Party Limo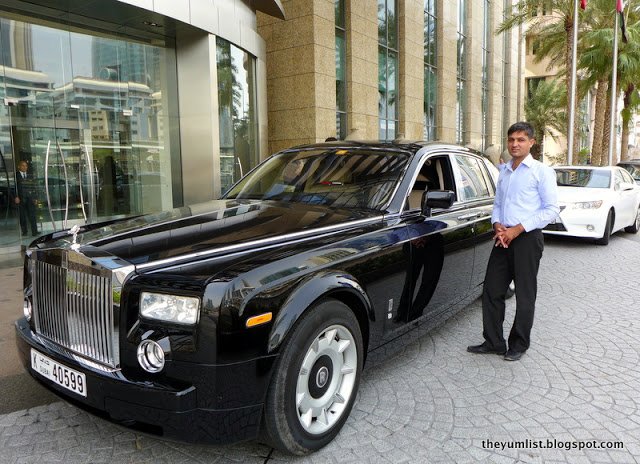 Connection Chauffeur – Phantom Rolls Royce
Where to Stay in Dubai
Shangri-La Hotel Dubai
is ideal for both business and leisure travelers. Located only five minutes from the downtown, and with a complimentary shuttle bus to and from the city centre, it's the ultimate in convenience. Besides location however, the hotel offers some of the best views in Dubai. Rooms either overlook the sea, or the spectacular city skyline, and from the rooftop, you have sweeping panoramas of both. With great food options, gracious service and quality rooms, the Shangri-La is our choice of stay.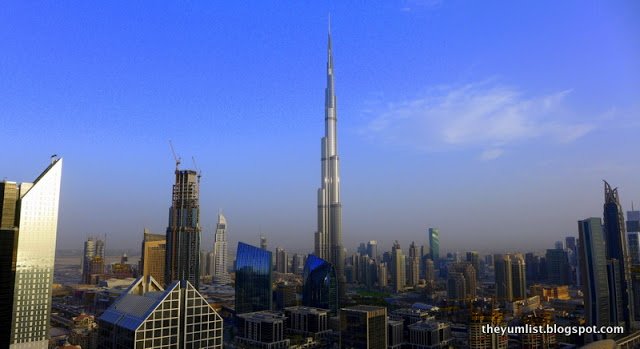 View from Shangri-La Hotel Dubai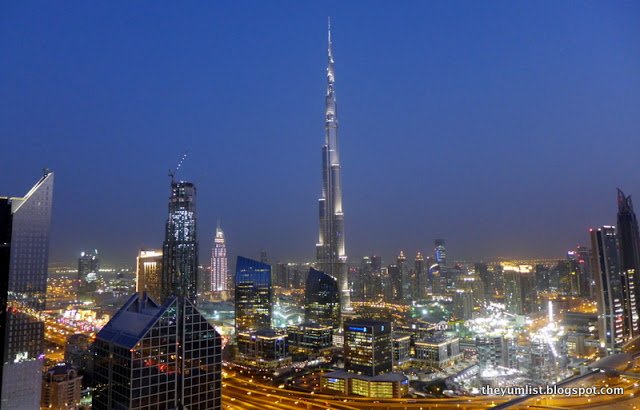 Shangri-La Hotel Dubai
Where to Eat in Dubai
Being a five star property, the Shangri-La Hotel Dubai has numerous dining options.
Dunes Café
offers what must be one of the best buffets in the city. Recently seeing a complete overhaul, the comprehensive line-up of food is sure to satisfy any craving. With a dedicated noodle chef and French patissier, these two stations are must visits. For cravings from the East, the hotel's Vietnamese restaurant
Hoi An,
run by a 100% Vietnamese staff, serves up some of the best Pho we've eaten, and
Shang Palace
, with its newly appointed chef from Beijing, promises a mouth-watering experience of contemporary Chinese cuisine.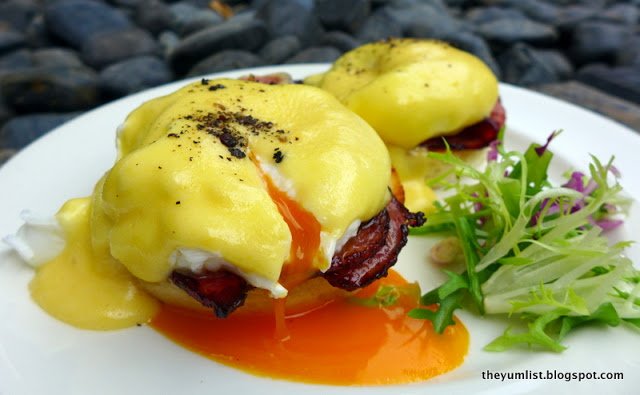 Dunes Cafe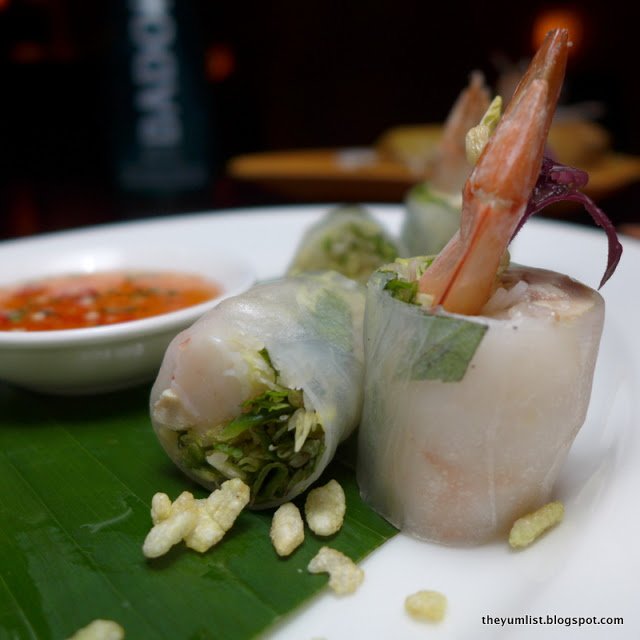 Hoi An Restaurant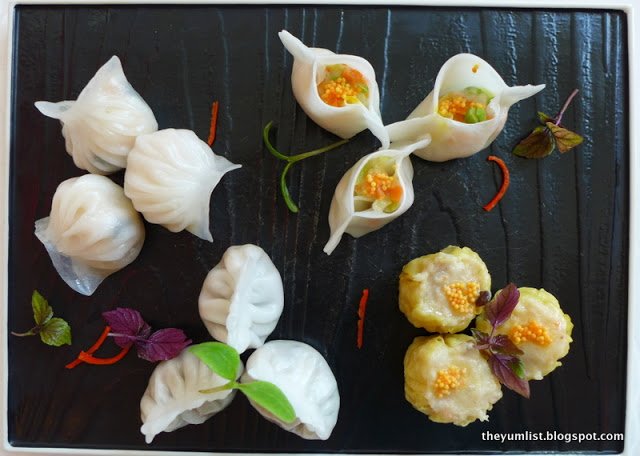 Shang Palace
Dubai is certainly not known for a temperate climate, and to cope with the sweltering heat Fruteiro do Brasil provides a refreshing oasis. Frozen exotic fruits from Brasil are used to make healthy smoothies and sorbets. The coconut sorbet on a stick dipped in dark chocolate is as close to heaven as we can imagine.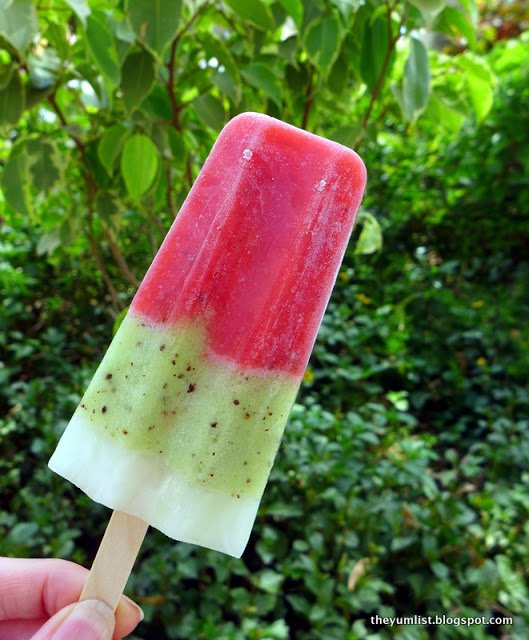 Fruteiro Do Brasil
Coffee addicts will be pleased to hunt down
Café Rider
for its specialty coffees prepared by dedicated baristas. Located in an industrial zone, this hidden café doubles as a custom motorbike workshop, and is the place to be for a chance to rub shoulders with one of the most exclusive motorbike clubs on the Persian Gulf, Shaheen.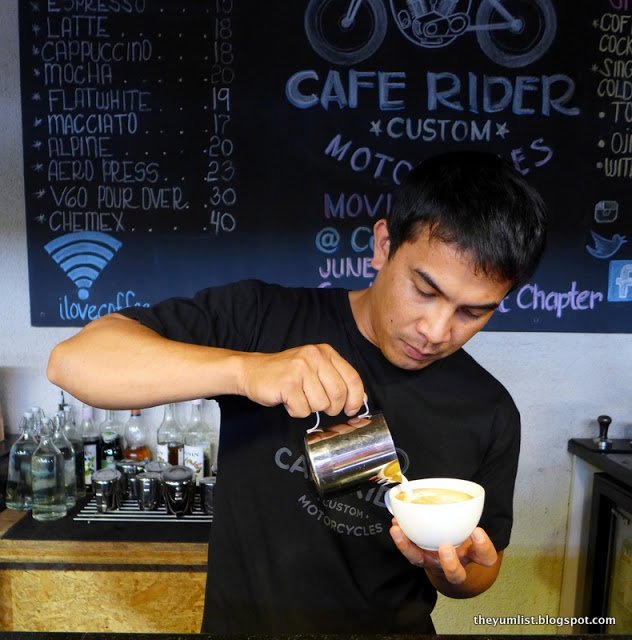 Cafe Rider
What To Do in Dubai
An individual's membership to
Shaheen Motorcycle Club
can only be attained if 100% of the riders in the group approve. Composed of some of the most influential people in the country with a shared passion for powerful motorbikes, The Yum List was humbled and thrilled to score a ride with the club. Setting off on a road trip between Dubai and Abu Dhabi on a brilliant stretch of highway framed by desert we partook in a breathtaking (literally – zooming along at high speeds on the back of a Harley Davidson is a 'face-lifting' encounter – imagine a skydiver's wind swept face for three hours – it's sure to become the next non-surgical face lift) experience. For us the ride was the ultimate stimulation of the senses.
Video courtesy of Niheb B Photography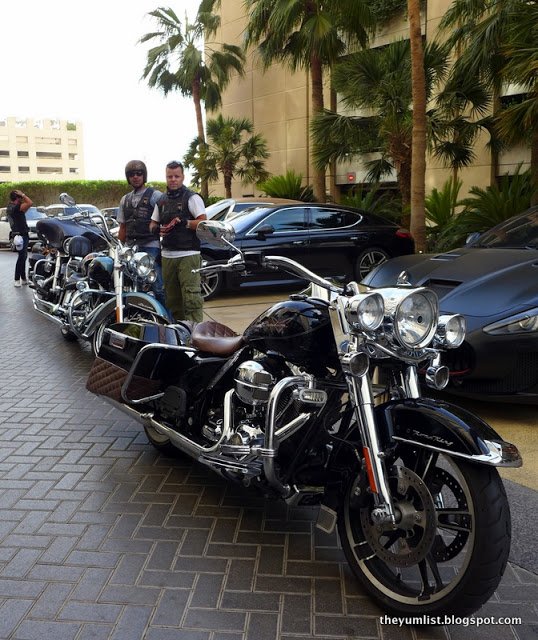 Shaheen Motorcycle Club
After conquering the highway, we suggest taking in the city via air, and
HeliDubai
is the company to do it with. Owned by royalty, with stringent security systems, it's the company of choice for superstars who often contract the helicopters for private routes. Us commoners however can get a little taste of the 'high' life with a Heritage or Explorer Tour, which gifts passengers with a bird's eye view of the amazing engineering feats the country has accomplished.

HeliDubai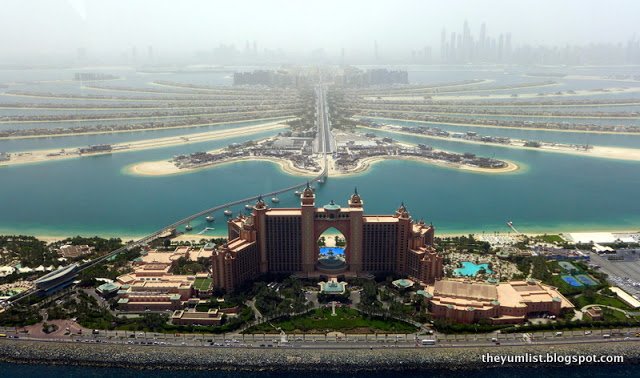 View Over Atlantis and The Palm from HeliDubai
Desert safaris come out near the top of most lists of recommended things to do in Dubai, and as such, there are a plethora of companies offering tours. An unrivalled lux experience however is found with
Platinum Heritage
. Museum quality vintage Land Rovers take guests for a gentle jaunt across the dunes, followed by a number of cultural experiences including a falconry demonstration, camel rides, henna tattoos, dance performances and an authentic Bedouin meal prepared by Emirati chefs.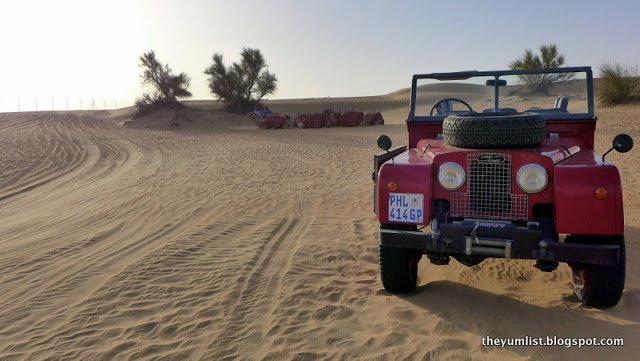 Platinum Heritage Desert Safari
Roads, skies and dunes, traversed, the only thing left is to head out on the water.
Bateaux Dubai
is the crème of the crop when it comes to dinner cruises along the Dubai Creek. Aboard the glass walled luxury vessel, a gourmet a la carte meal with beverages to match is enjoyed while gliding atop the gentle waters.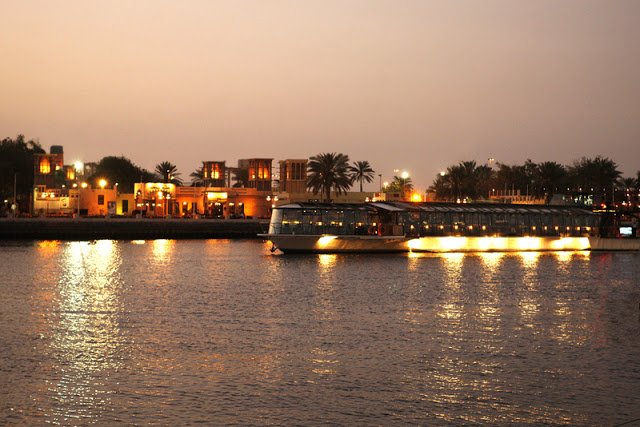 Bateaux Dubai
And, after all of that gallivanting about, some relaxation time and pampering are in order. For an urban experience,
The Spa
at the Shangri-La Hotel Dubai provides a convenient and professional service. Heading out of the city to
The Spa at JA Jebel Ali Golf Resort
presents gadabouts with a wondrous look at how anything can be achieved with enough money and commitment. A 40-minute drive from Dubai sees the arid landscape transform into a lush tropical beachside resort that leaves your jaw gaping and wondering what magic wand was used to transform the barren sands to luxuriant greenery.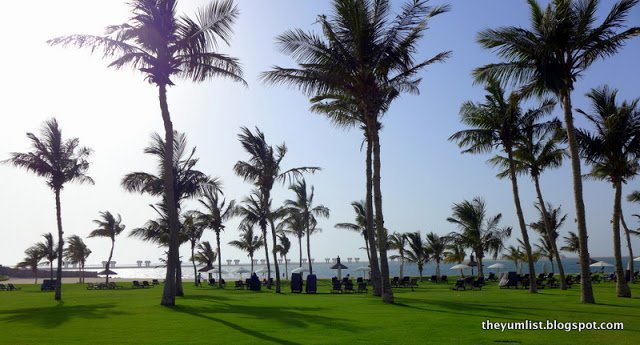 JA Jebel Ali Resort – where did all of that green come from?
Four days is hardly enough time in Dubai. Foodies, shoppers and pleasure seekers could spend weeks probing the city and add two new places to their list to visit for every one they cross off. Please let us know your lux recommendations for Dubai, as this city of wonder will for sure see The Yum List again.