Monica Tindall
For first-timers (even multiple-timers) a trip to India can be filled with trepidation. Media tends to focus on lack of safety, illness, poverty and a general assault on the senses; so much so that I know many a seasoned traveller who has yet to cross the frontier.
Beyond the initial adjustment, however, India boasts a vibrant culinary scene, mind-blowing sights and a rich cultural heritage that make the odd odours and cautionary tales mere items to check off the "done it" list. As we've recently "been there and smelt that," I can confidently say that with a little planning, India is at the top of our list for one of the most memorable and hospitable countries we've travelled to.
The Golden Triangle – Delhi, Agra, Jaipur – is a popular beginning point for visitors and allows you to tick off one of the Seven Wonders of the Modern World, the magnificent Taj Mahal, from the bucket list.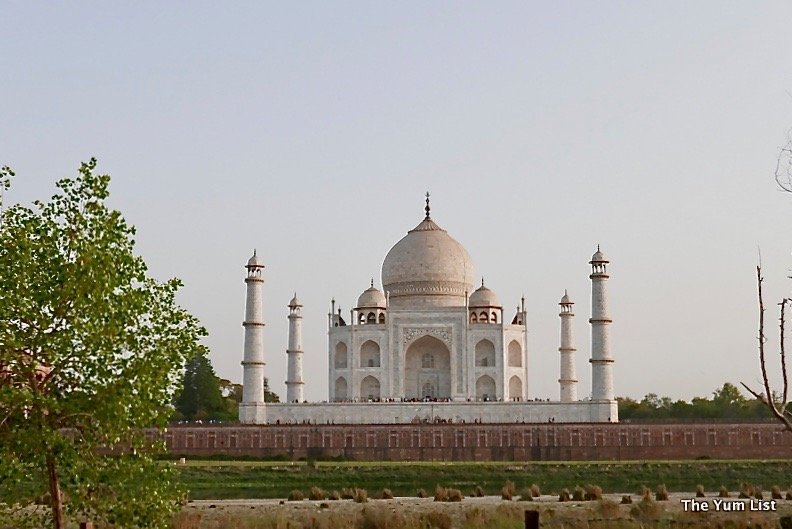 Before You Go – The Golden Triangle, India
Indian E-Visa
I've read countless stories of problems with getting the E-Visa for India but I personally found the process seamless. Avoid hassles by first ensuring you visit the correct site https://indianvisaonline.gov.in/visa/tvoa.html (there are lots of fake ones) and follow the instructions CAREFULLY! Before you begin, read the requirements for photos and documents and ensure you have them resized and ready to load in the correct format. Once submitted, we had our visa in less than 24 hours. After receiving the confirmation email you need to return to the site and print (not just save on your phone) a hard copy of the visa.
Best Time to Visit the Golden Triangle
Spring and Autumn are pleasant times to visit the Golden Triangle. They avoid both the weather extremes and the crowds. Our visit was March and we were blessed to see many beautiful flowers in bloom; truly gardens are stunning. Also, arriving in Delhi, reputed for being one of the most polluted cities in the world, we had clear blue skies, not the dirty grey we'd read about, and one of the lowest pollution indexes of the year.
What to Pack for Travel to India
What to Wear in India
In cosmopolitan areas and hotels, you'll find some people, both foreigners and locals, dressed in a western manner. If you're there to the see the sites, however, you are going to be amongst an enormous cross-section of the population – most of whom dress conservatively. I felt most comfortable in light, loose-fitting clothing that covered the knees and elbows; in more remote areas, even better when ankles and wrists were cloaked too. Many fellow travellers wore sandals but I felt better in sneakers as I like to keep my feet protected from the germs of the streets.
If you are Caucasian, people will stare at you no matter what you wear. I found a cap and dark sunglasses came in handy. Don't worry, you're not that special, just different, so if large crowds goggling you or a line of hopefuls trying to take selfies with you is not your thing, I suggest robing accordingly.
Medications and Other Bits & Pieces for Travel to India
Hand sanitizer, hand wipes and medication for tummy upsets is highly advisable. I carried hand wipes for when tap water was not available but also sanitized after washing my hands with regular water as the source is often not clean and the cause of many illnesses. Don't count on easily finding pharmacies either so bring your filled prescriptions with you. 

I read a lot of blogs about travel to the Golden Triangle before visiting but not one mentioned the number of mosquitoes in Agra. So, let me tell you here, there are LOTS! Pack insect repellent.
Snacks
No doubt, you've heard of the dreaded Delhi belly. It's easy to say to only eat in quality restaurants and hotels but when you're on the street taking in the sites or on the road between cities you might get the nibbles. I brought my favourite travel size packs of Amazin' Graze granolas and nuts and snacked away without worry.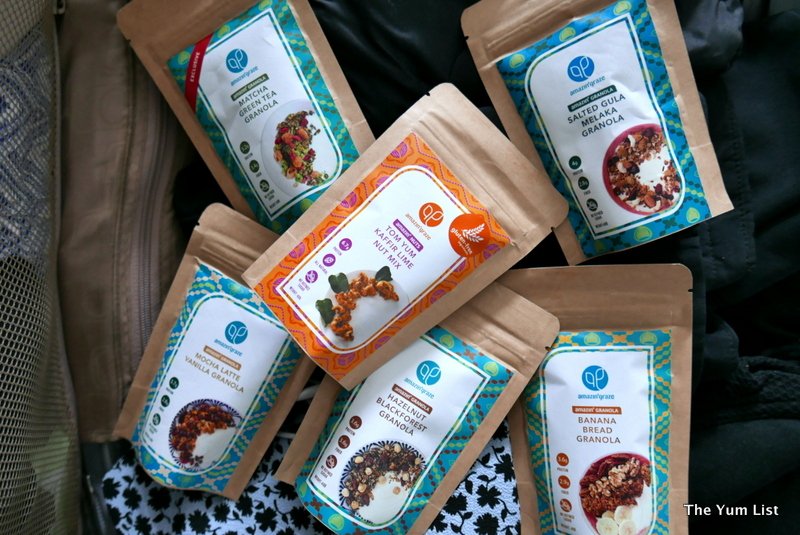 Travel Recommends
Lastly, pocket Wi-Fi has yet to gain significant coverage in India but it's handy to have a connection when you're on the road. We usually take a Travel Recommends pocket Wi-Fi with us wherever we go. Currently the package only allows for 500MB a day, so save uploading of photos and social media for your hotel Internet and keep your Travel Recommends data for maps, checking entry prices of sites, fact checking so you don't get scammed and general safety so that you can always message for help or send someone your location if trouble arises.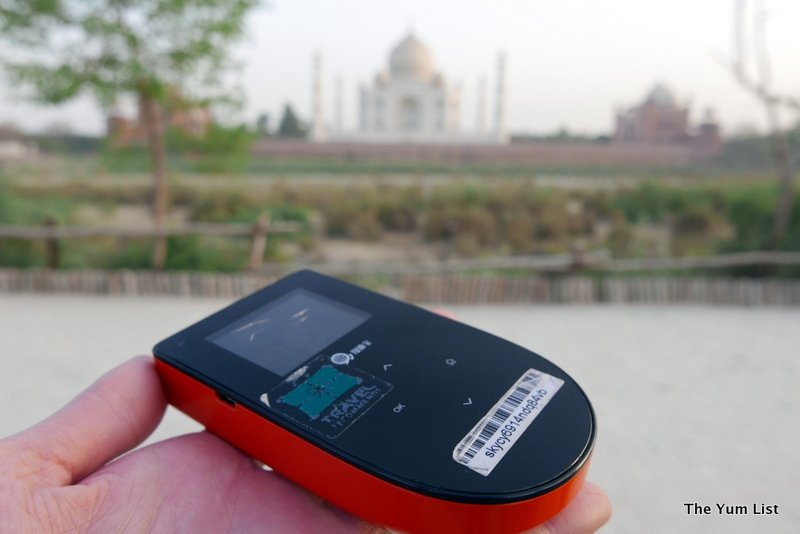 I'm sure there are much more experienced travellers in India who can give you tips on saving money and getting "authentic" experiences on the go. For our first visit (and probably the rest ever after – we're too old for scrimping on hotels) we felt secure in having accommodation and travel pre-arranged before our arrival.

Delhi
Where To Stay in Dehli
Two incredible hotels, both by Hyatt, made our stay in Delhi luxurious, inspiring and delicious. Andaz Delhi is highly recommended, especially if arriving on a night flight or departing early morning. Only a 10-minute drive from the international terminal it's convenient and even more fun if you arrange to be picked up in one of the hotel's refurbished Ambassador cars. Expect arts and an incredible culinary experience. It's even worth staying here just so you can sample their fabulous breakfast or be tempted by the first gin bar in Delhi, Juniper. Find a full review of Andaz Delhi here.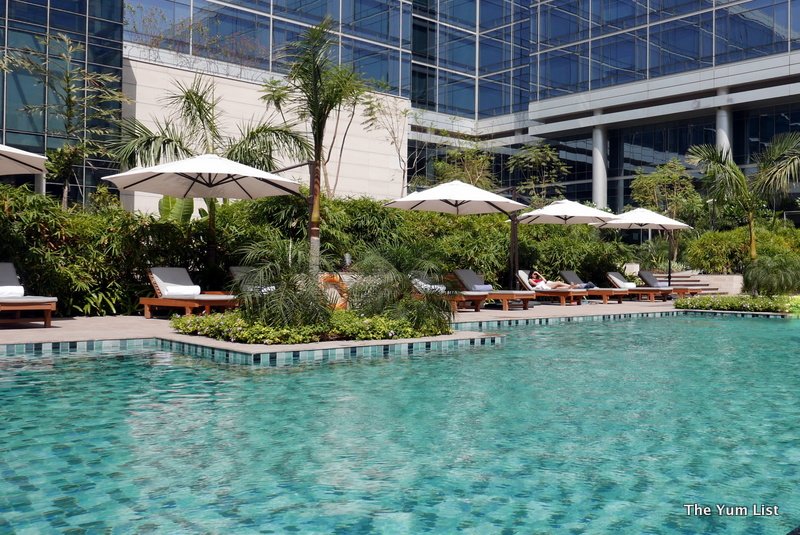 Going from one of the newest hotels to one of the oldest luxury hotels, Hyatt Regency Delhi is elegance from start to finish. Suitably located for both business and leisure travel, the hotel backs up its position with quality food and beverage options, gracious service and an extremely helpful concierge. More about Hyatt Regency Delhi here.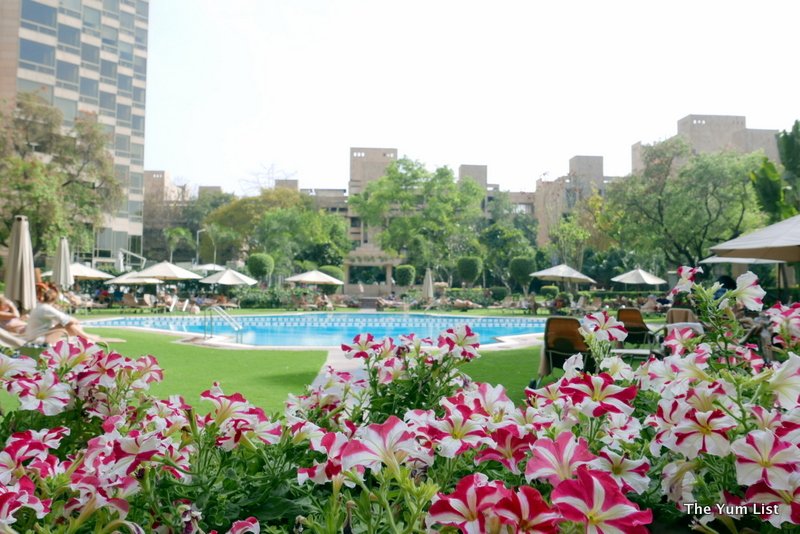 Sites in Delhi – Don't Wait in Line
Stay at a reputable hotel and your planning time is cut in half as a knowledgeable concierge can simply plan your days for you. I'm not going to go through the long list of must-visits in Delhi as your hotel can do that for you. Do know, however, that as a foreigner you pay 10 times the price as locals to enter sites but that also means that you don't have to wait in a queue. Look out for the foreigner's counter and walk right up.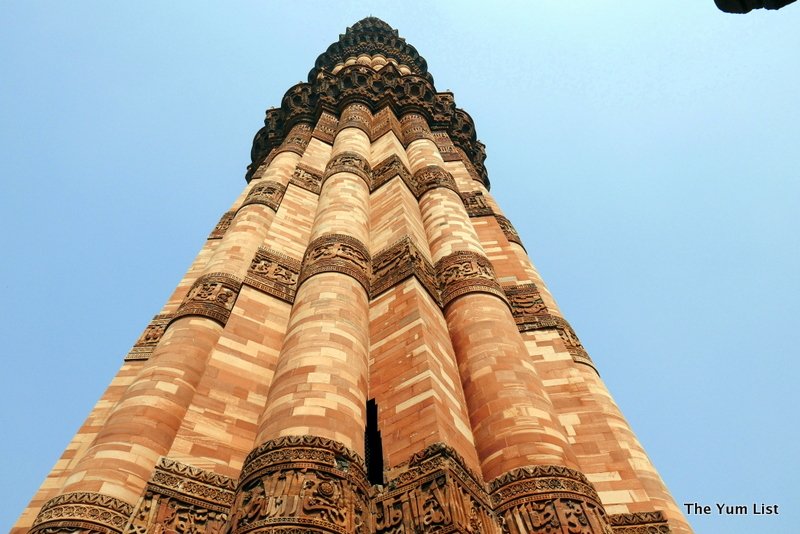 Agra


Eat Local
Most visitors stay in Agra primarily to see the Taj Mahal. What many don't realize though is that the culinary culture of the region is also rich and worthy of exploration. Some of the most notorious tummy bug stories, however, have their beginnings in the city and hence, many miss the vibrant food scene for fear of dysentery. We were fortunate to stay at Courtyard by Marriott where the local chefs delight in recreating their much-loved Agra street food recipes. Hotel hygiene standards plus local taste equals the best of both worlds. Read more about the local cuisine of Agra here.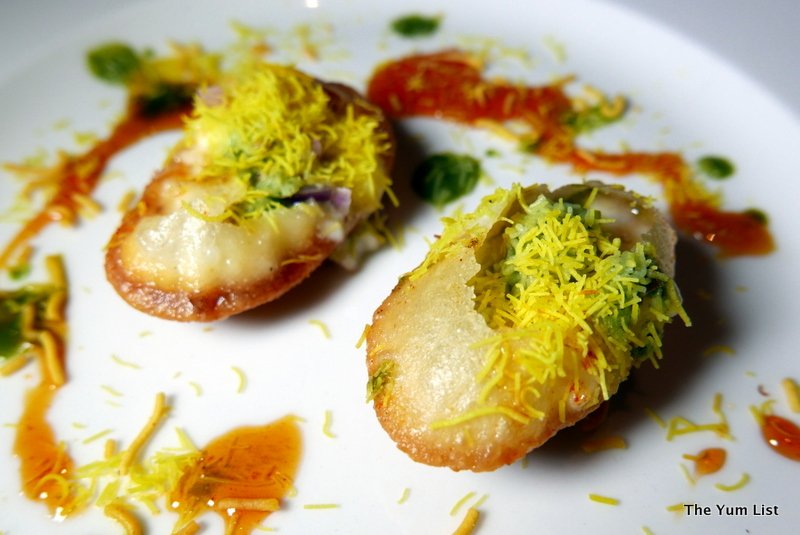 From street food to fine dining, Anise restaurant takes the local experience up a few notches by serving fine Mughlai food in an extraordinary setting. Located outdoors, guests dine under the stars with tables lit by giant torches while being serenaded by local musicians. More on Anise here.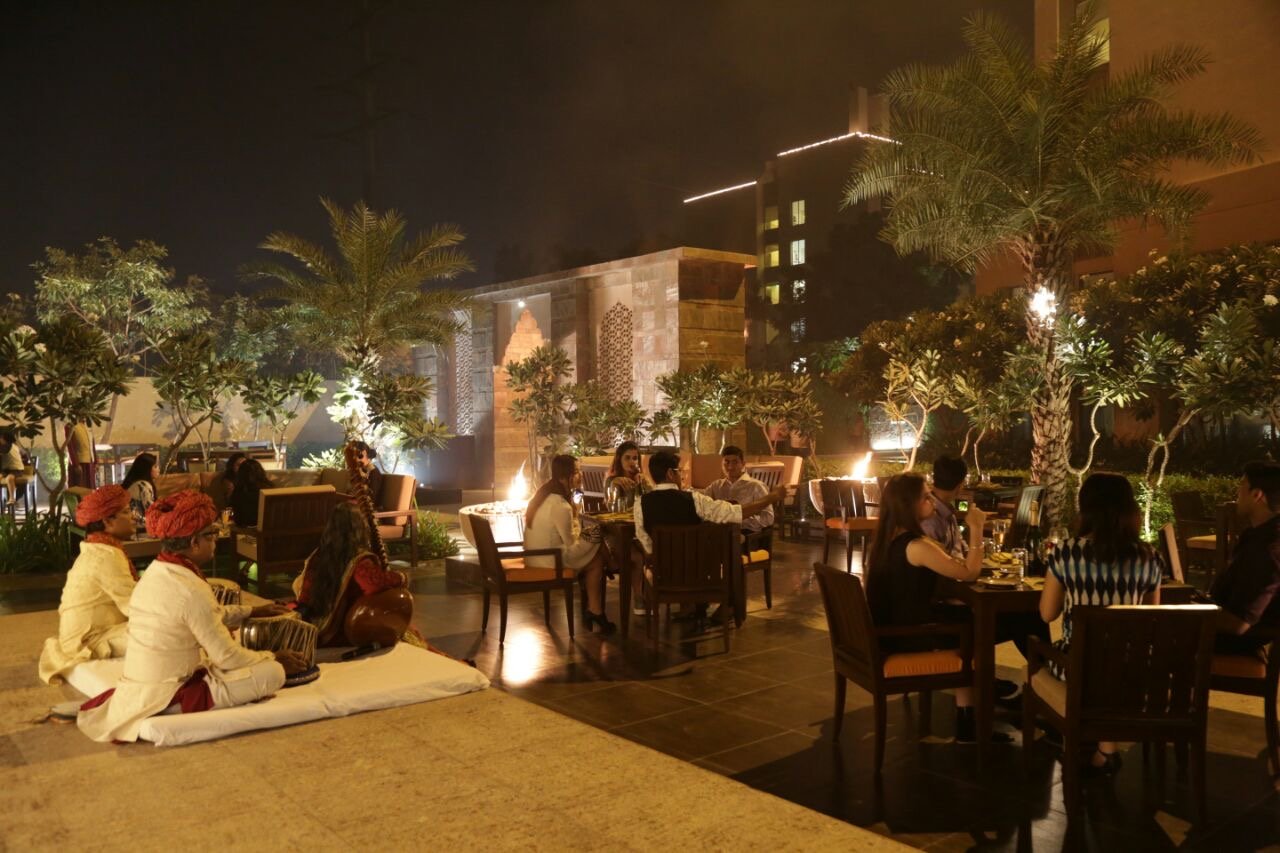 Where to Stay in Agra
As mentioned above, we stayed in Courtyard by Marriott Agra. An executive suite gave us plenty of luxurious space supported by quality recreational facilities, delicious food and beverage and nightly entertainment. Only 10 minutes from the Taj Mahal it was an excellent base for exploration. Follow this link for a full review of Courtyard Agra.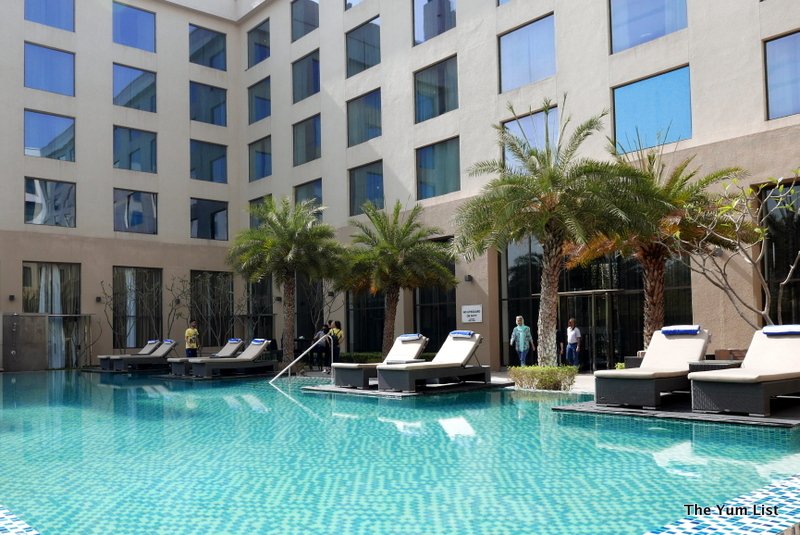 Tips for Visiting Taj Mahal
Go at sunrise to avoid the crowds.
Visit the gardens next door to see the Taj Mahal at sunset.
If you can, plan your visit during one of the five nights a month when there is a full moon. Only 400 people are allowed in at night so you'll want to get your tickets in advance.
You cannot take food or any number of other items such as tripods or books inside so pack the bare essentials.
INR 1000 foreigner ticket gets you disposable booties to wear over your shoes while inside the mausoleum. 
Don't do yoga poses or anything else that looks like a possible commercial activity or might in some form be considered disrespectful. If caught, you will be made delete the photos and if caught a second time will be made delete your entire camera's memory!
Get a guide. The experience is so much better knowing the love stories and scandals behind the building and our guide, Narendra, knew the best angles for photos too! You can book him here.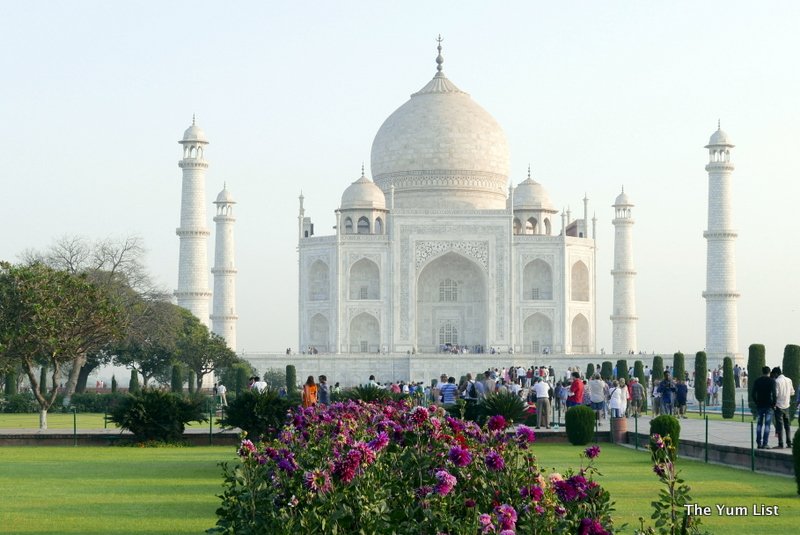 Jaipur
The final city on a tour of the Golden Triangle is often Jaipur, the Pink City. So named because of the colour of its architecture, the metropolis is also a gourmet and shopper's delight.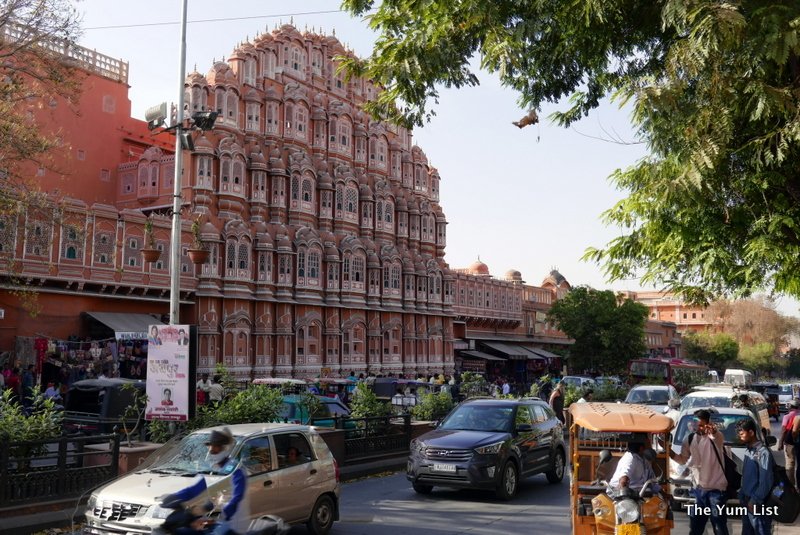 What to Do in Jaipur
Any blog can list the top historic attractions (and many do just that) but this article (linked here) includes a number of cultural and culinary items to add to your agenda. From the famous Wind Palace to bathing elephants, to a visit to a local artisan village and the best viewpoint in the area, this list will make your trip an all round time to remember.
Where to Stay in Jaipur
The current hotspot to stay in Jaipur is the brand new JW Marriott Jaipur Resort and Spa. A contemporary palace, the magnificent building is styled off local royal architecture and is pimped with modern day comforts. The best rooms in the house are the royal villas complete with your very own private plunge pool.
Where to Eat in Jaipur
Two unforgettable dining experiences are bound to knock even the most-travelled gourmet's socks off. The first, Once Upon a Time restaurant, offers impressive views over the entire valley alongside a fine Indian menu. The second and an absolute must-visit is Mohan Mahal. Lit only by candles and their reflections off thousands of tiny mosaic mirrors, the restaurant serves Rajasthani cuisine in a magical setting.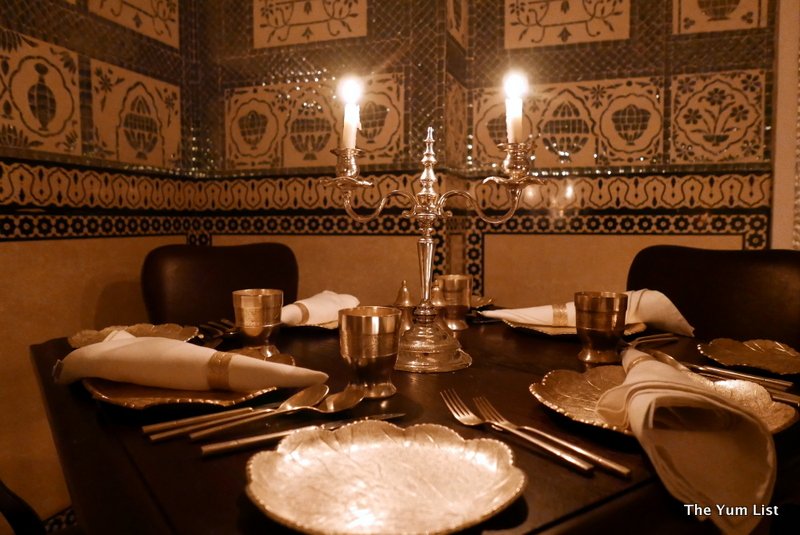 Flights Between Kuala Lumpur and The Golden Triangle
There are daily direct flights between Kuala Lumpur and Delhi and Kuala Lumpur and Jaipur so it's easy to fly into one city and out of the other. Many travellers begin and end their stay in Delhi because of flights but with excellent connections between Malaysia and India, you can save your time and your money by starting in Delhi and flying out of Jaipur (or vice versa).
I'd love to read about your adventures in Indian and tips for other travellers so please leave a comment below.