Nam Restaurant
Words: Monica Tindall   Photos: Rich Callahan
From the team who brought you Kenny Hills Bakers, Kenny Hills Bistro and Nourish comes Nam restaurant in Bukit Damansara. Housed on the ground floor of Republik, a refurbished colonial-style building, it's a fantastic addition to the area's current hottest dining destination.
Three distinct spaces furnish a trio of dining experiences. There's a leafy-green semi-outdoor patio that's breezy and casual. The immediate entrance opens to a bright café area featuring a gorgeous copper coffee machine. Go around the back, and you'll find a quieter dining space, well-suited to dinner and wine.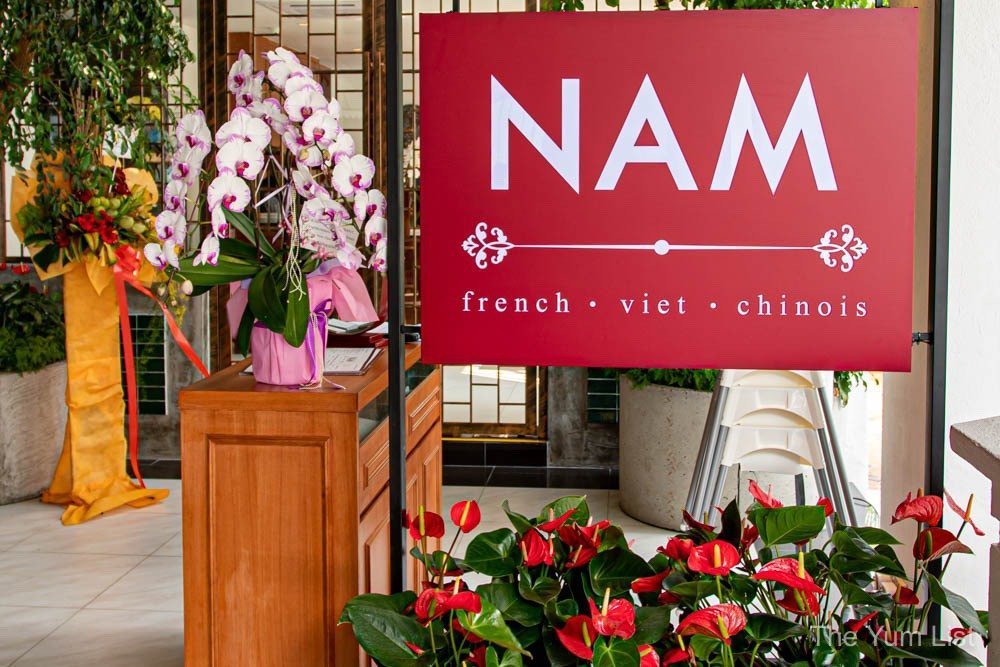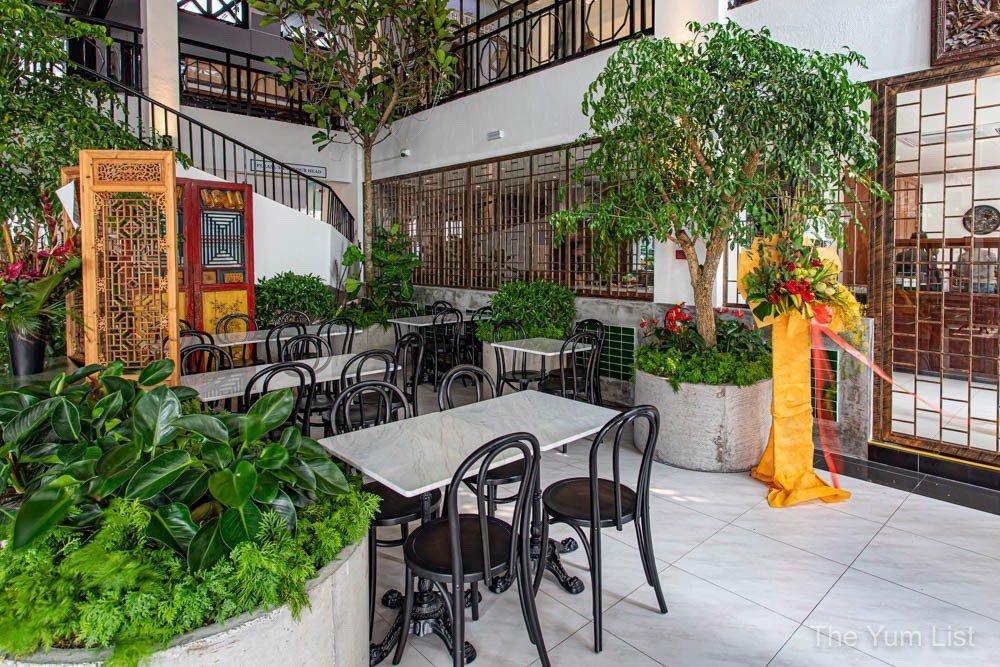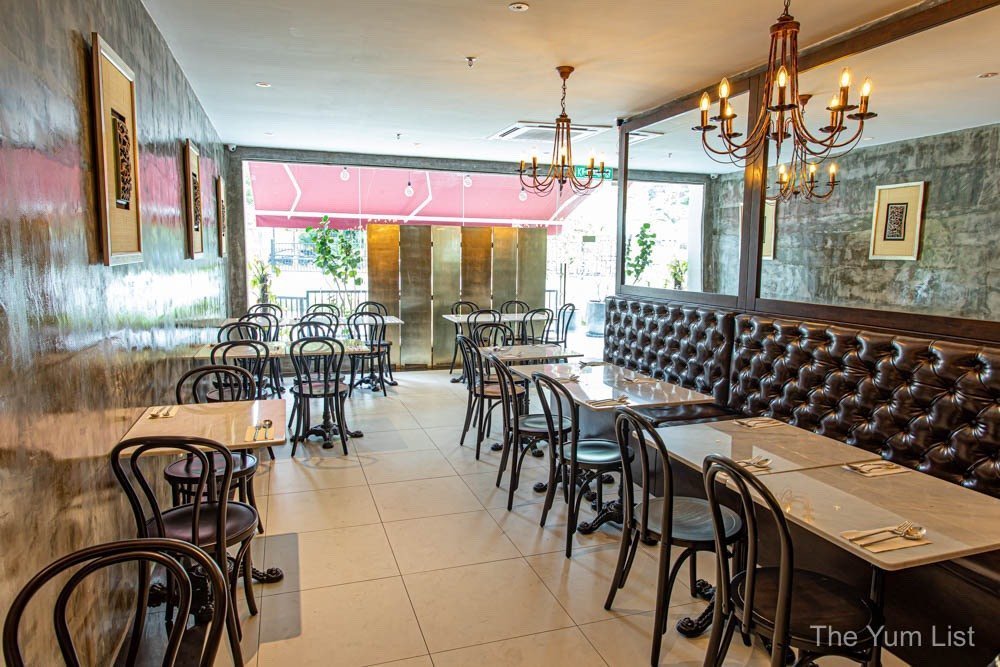 Nam Restaurant Republik Menu
The culinary history of Vietnam is well-represented in Nam's menu with clear influences from France and China. Head chef Kamil says there a mix of tradition and his own creativity in the list, drawing inspiration from both Europe and Asia.
Salads
Crab Salad (RM36) is a bright and tasty beginning with a small mound of watercress tossed together with fresh pieces of crab meat. The recipe has a great depth of flavour, layered with sweet and sour due to trout roe, pickled green apples, ginger and watercress. Yuzu, fish sauce (premium from Vietnam) and soy, dress the crisp salad.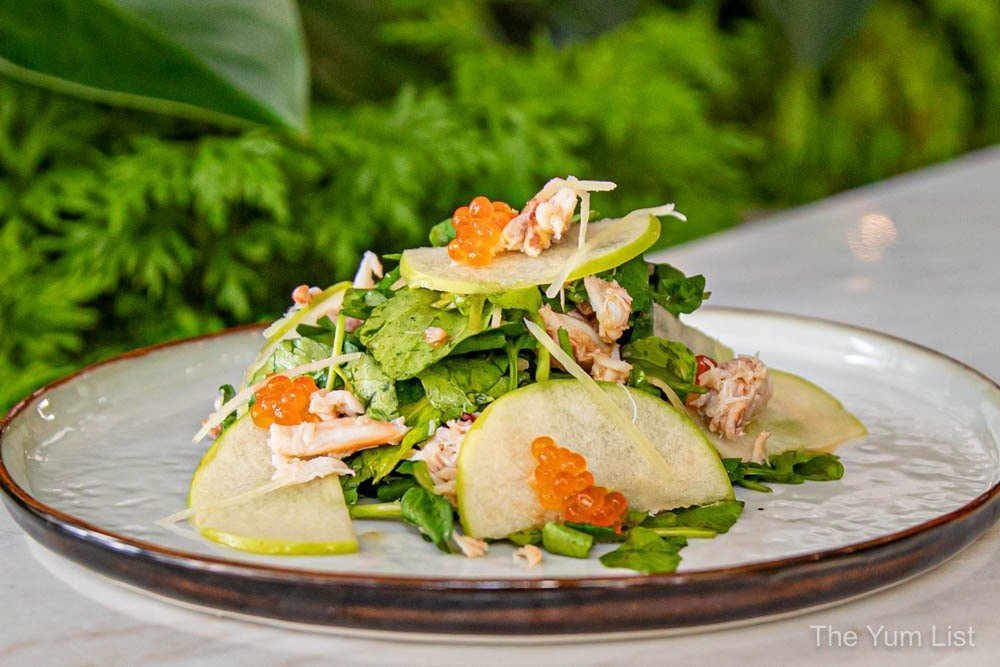 Crepes
Crepes come as both sweet and savoury and Vietnamese and French in style at Nam Restaurant. Aromatic Crispy Duck Banh Xeo (RM36) is a popular street snack in Vietnam, and chef Kamil says that each vendor is often known for their own "special" recipe. Here, the pancakes are made with coconut milk, turmeric and rice flour. They've been filled with duck cooked in Chinese master stock and pimped up with watercress, pomelo and burnt orange aioli. On the side is a tumble of mint, Vietnamese coriander, Thai basil and cilantro, as well as a bowl of dipping sauce (fish sauce, lime juice, chillies, palm sugar). Wow, these are yum.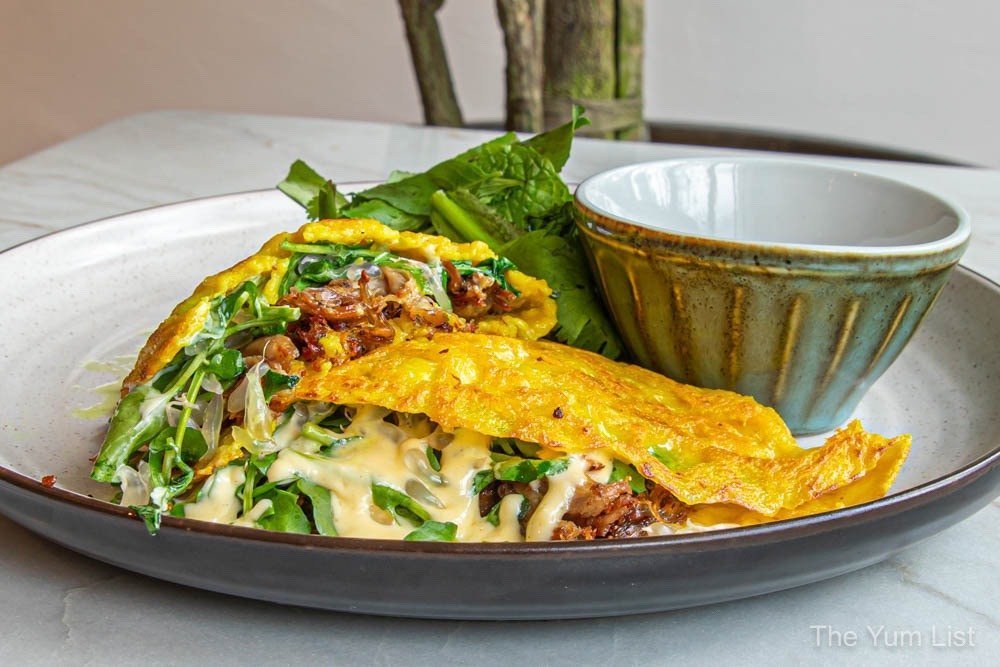 Travelling across the globe French custom brings Crepe Suzette (RM28). They're just the right thickness and sauced with dark orange caramel and a scoop of house-made vanilla ice cream. Being an alcohol-free version, they are missing the flambe drama just before serving, but the pastry chef has managed well with the sauce, giving just the right amount of bitterness to the caramel to mimic what alcohol might otherwise bring.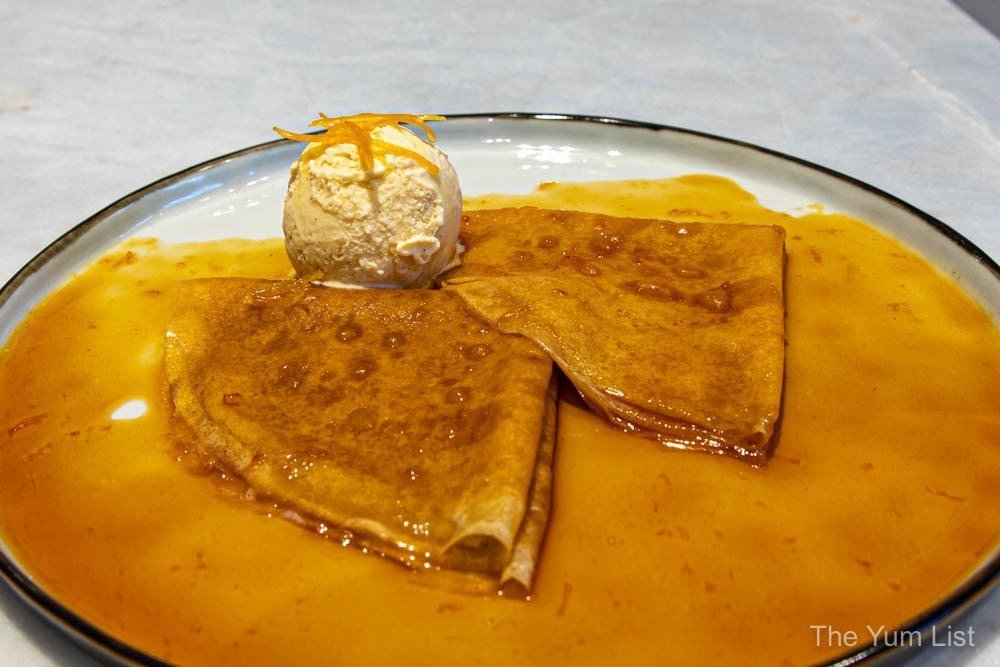 Lunch
The Soft-shell Crab Banh Mi (RM36) catches gazes of envy from all tables as it exits the kitchen. The crustacean owns its Vietnamese baguette shell, cheekily peeping from under the hood. It's given a French touch with smoked salmon pate, and the deep-fried crab is lightened with pickled apples, chilli-lime aioli and fresh herbs. The bread is warm and cooked in-house, and this all comes together in a fabulous mouth-filling meal.
Mains
From the mains menu at Nam Restaurant, we fill our tummies with noodles and soup. Truffle Egg Noodles (RM32) are made with handmade noodles from a specialist in Ipoh and offer a vegetarian option. A rich coating of shitake, shimeji and king brown mushrooms is cooked together with garlic and ginger, Italian truffle oil and paste. Stir-fried shimeji and garlic chives bulk up the pasta, and the top is dusted with truffle powder. It's a full truffle experience and has quickly become a best-seller at Nam restaurant. We can see why.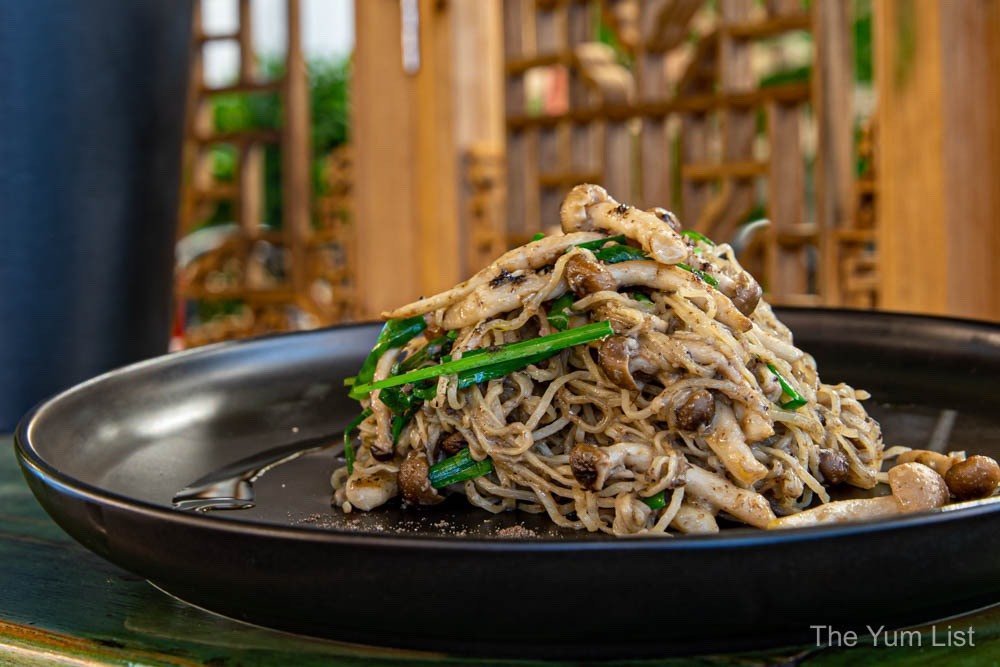 We couldn't fully sample a Vietnamese menu without trying the pho, and here the Nam Beef Pho comes with a choice of Short Ribs (RM32) or slices of Black Angus Rib Eye (RM30). We try the former and are presented with a generous bowl of broth with a hearty chunk of bone and meat protruding from the top. "I hope you find it ribalicious," smiles our waiter as it's delivered. The strong beefiness of the broth is attributed to the stock being made with bone marrow, leg bone, brisket and ribs (which have also been cooked in the stock). It's simply filled with rice noodles and the usual herbs and partnered with a halved lime and chilli fish sauce on the side. It's an excellent rendition; one I highly suggest you try.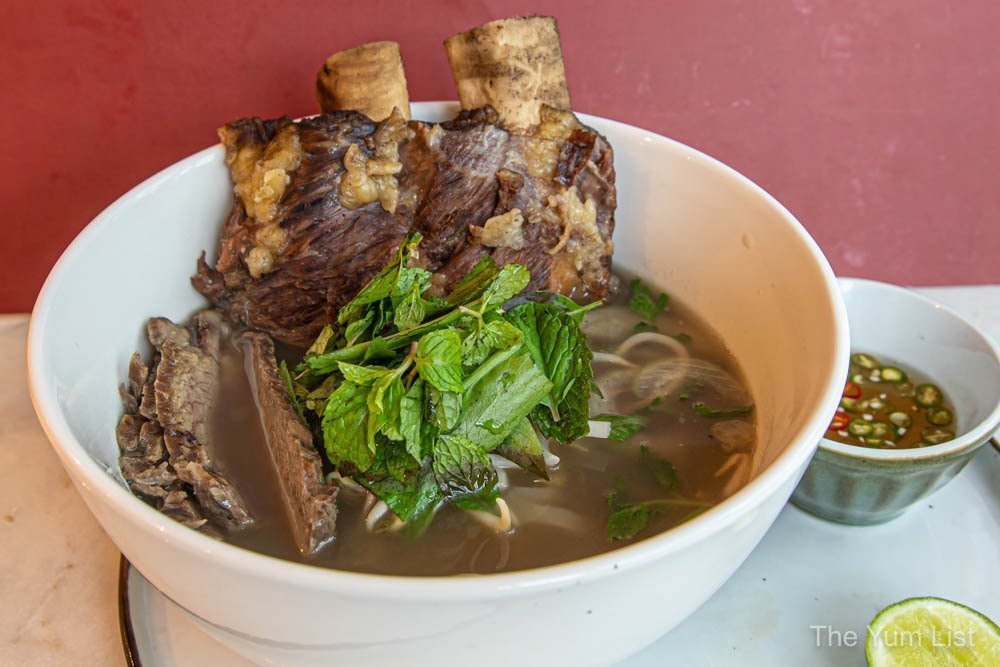 Dinner Specials
A recipe I don't suspect you'll find anywhere else is the Tamarind Braised Beef Cheeks (RM58). Combining French technique with Asian ingredients, the beef has been slow-cooked for four hours with tamarind, lemongrass, palm sugar and galangal. The natural fattiness of the cheek is balanced with the acidity of the fruit and herbs. The plate is complete with salted kale, orange and carrot puree.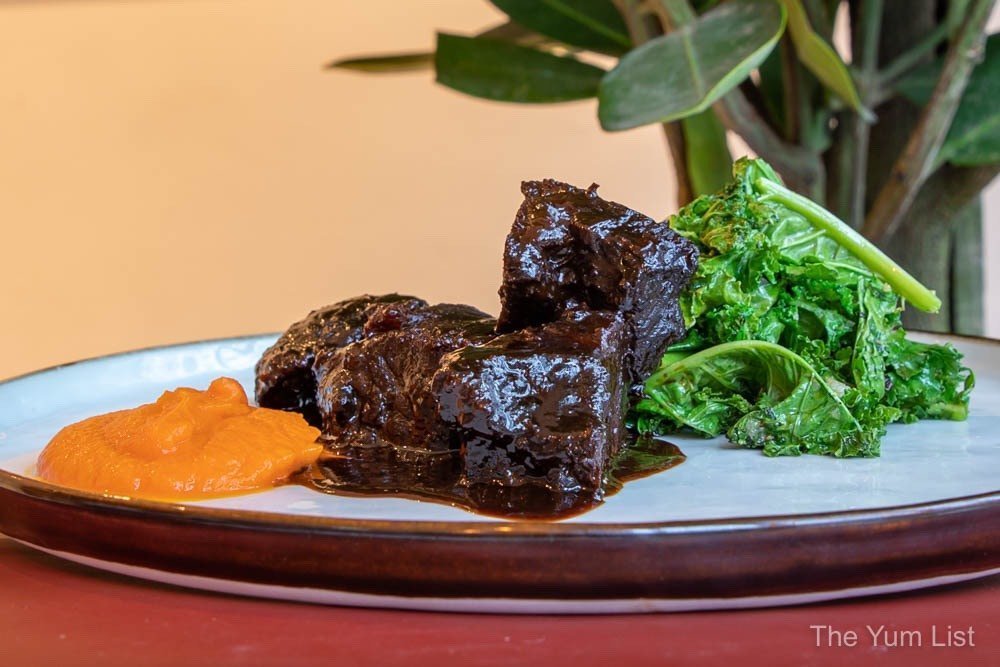 Dessert
Bonnie, the pastry chef, tells us that while the Peanut & Lemongrass Choux (RM28) might not be the most photogenic dessert on the menu at Nam restaurant, it sure is one of the most interesting. The French pastry marries harmoniously with the Vietnamese condiments of nuts and herbs. One bite and you'll realize you don't need the photo; this is a dessert you are sure not to forget.
Drinks at Nam Republik
Again, Europe and Asia are represented in the drinks' menu at Nam Restaurant. An impressive hand-made copper coffee machine produces espresso-based beverages, while Vietnamese coffee is made traditionally by the drip. The house coffee is a blend of Javanese and Brazilian beans, roasted locally in small batches, producing a long chocolaty, nutty finish.
A variety of teas and house coolers support the coffee, and we try the Lemongrass Honey (RM15). Made with local organic honey and fresh herbs, it offers natural flavours and is not overly sweet.
A short wine list shows red and white by the glass and a compact selection by the bottle. If you'd like to bring your own, corkage is charged at RM60 per bottle, but if you visit on a Thursday night, it's free!
Nam Restaurant Review
Nam Restaurant is an excellent complement to its neighbours in Republik. The kitchen offers a tasty variety of traditional dishes mixed with original creations. The trio of settings provide choice in seating and the possibility of bringing wine corkage-free on Thursday evenings is a deal not to be missed.
Reasons to visit Nam Restaurant Republik: a solid menu offering the classics for traditionalists and some creative recipes for the more adventurous; must try to the Nam Beef Pho with Short Ribs, Aromatic Crispy Duck Banh Xeo and the Peanut & Lemongrass Choux; free corkage Thursday nights.
Nam Restaurant
Viet French Chinois
G-02-02, Bangunan Epicure, The Republik
Jalan Medan Setia 1, Bukit Damansara
50490 Kuala Lumpur, Malaysia
www.facebook.com/namkualalumpur
+6 03 2011 2992
Nam Restaurant Opening Hours
Daily from 11 am until 11 pm
Find more restaurants and bars in Republik here, here and here.