Italian Week at Traders Kuala Lumpur
Words: Monica Tindall    Photos: Rich Callahan
In a revolving line-up of international culinary celebrations, Traders Kuala Lumpur is currently honouring Italian Week. Chef Daniele Devillanova of Waterfall Ristorante Italiano, Shangri-La Hotel, Singapore is in KL from the 23rd until the 28th of September, showcasing authentic Italian recipes from the south. He will serve different set menus, two exclusive wine dinners and an a la carte menu (scroll to the very end to find these).
A native of Apulia, chef Daniele places emphasis on respecting the quality of natural ingredients with a particular penchant for produce grown in the wild. His upbringing saw the family making just about everything edible from scratch. From hunting for wild boar to pressing their own olive oil, salting anchovies and sun-drying tomatoes and figs, his childhood experiences gave him a rich appreciation for where food comes from.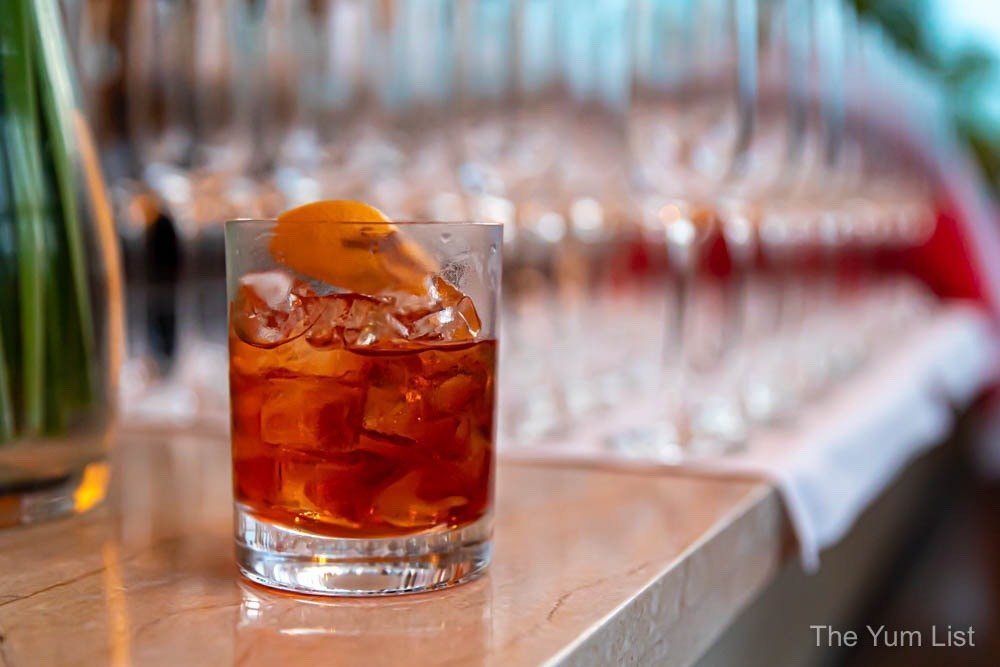 Italian Week at Traders Kuala Lumpur
We're kicking off Italian Week at Traders Kuala Lumpur with a wine-paired dinner featuring some of chef Daniele's signatures. A glass of Prosecco Valdobbiadene DOCG Brut Gemin makes an adept introduction. Based on the Glera grape, it's fruit-driven, vibrant and makes an excellent aperitif.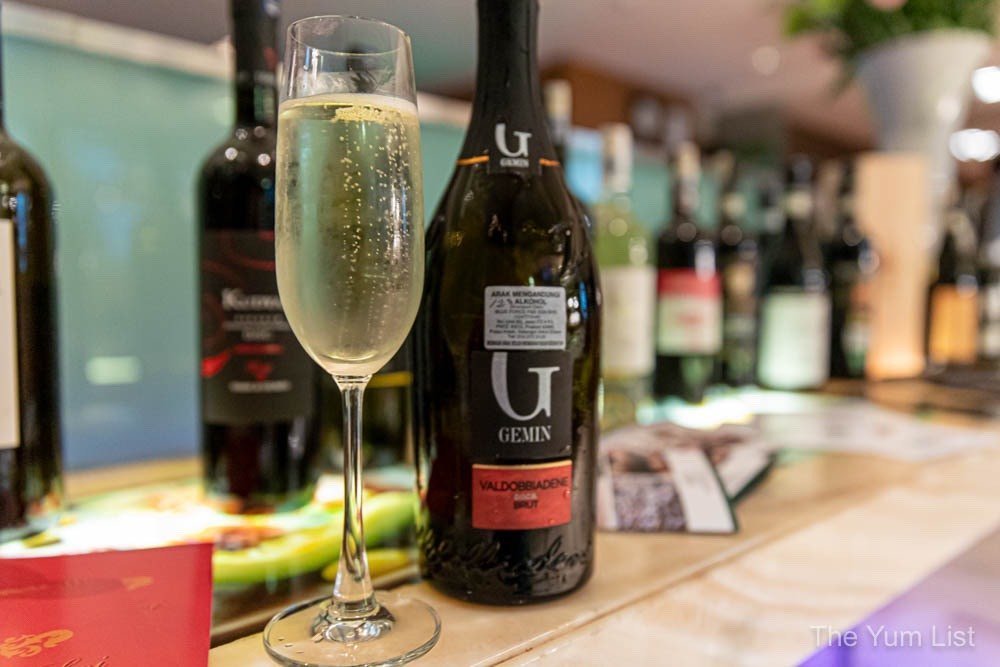 Starter
The starter has me already loving the details in this menu. DOP burrata, sweet tomatoes and basil are served atop not just any old bread, but on homemade semolina friselle bread. This is a bread commonly found in Apulia. Twice-baked, and often sporting one rough side and one smooth side, this hard, durable bread was once popular for its long shelf life. Today, it makes an easy base to whip up a quick snack. The wine pairing, Valdadige Pinot Grigio, is as equally popular. A grape typical of the north of Italy, it's easy-drinking, with a great balance of fruit and acidity.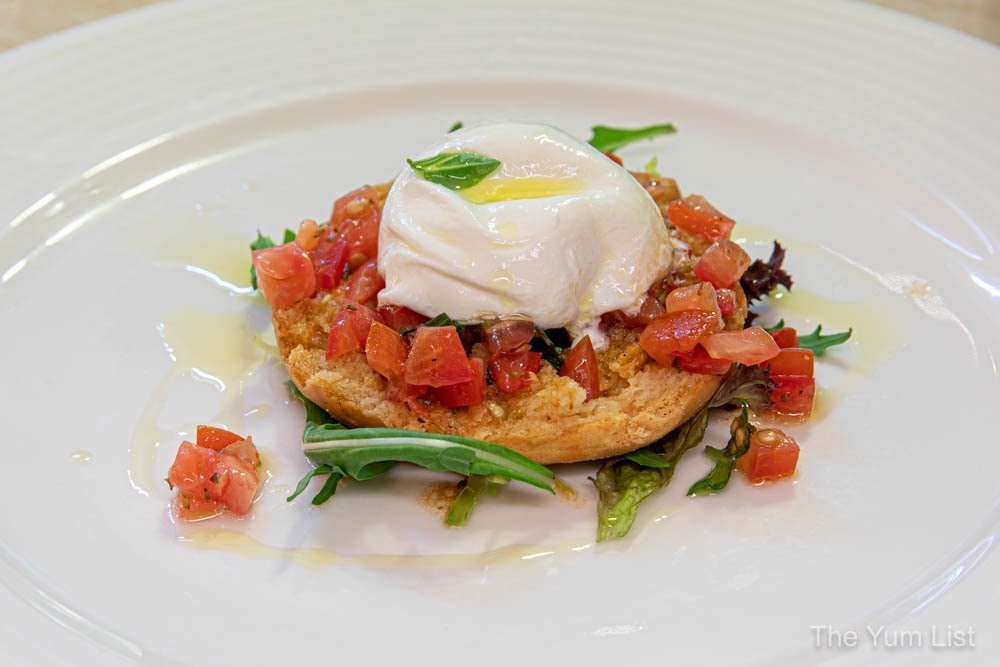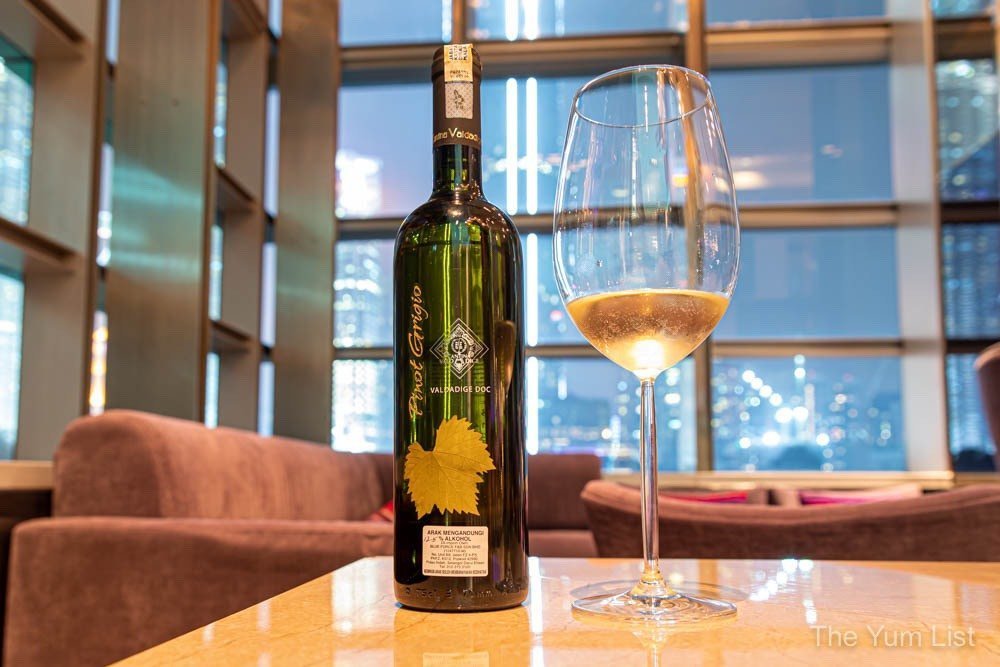 Pasta
Orecchiette pasta, or "little ear," is another recipe associated with Apulia. Made simply with durum wheat and water, small cubes of dough are pressed in the centre making the edges curl and then turned upside down with the thumb. They're ideal for holding chunks of sauce in their crevices. The sauce in this recipe is especially tasty with anchovies, fresh tomatoes, chilli, broccoli mash and grilled mackerel fish.
The wine partner, Negroamaro Salento Rosato IGP 2017 is an unusual rosé from Puglia. In the past, Negroamaro was mostly used for red blends. With increasing care and different vinification, it is now often used as a single varietal. Used as a Rosato, however, the wine has antique roots. The story goes that farmers used to drink it paired with salted sardines and it represented the perfect match to avoid excessive sweating. It also did well slicing through the sardines' fat. In this case, it's had very short skin contact making an extremely versatile wine. This drop could easily be paired across a number of courses.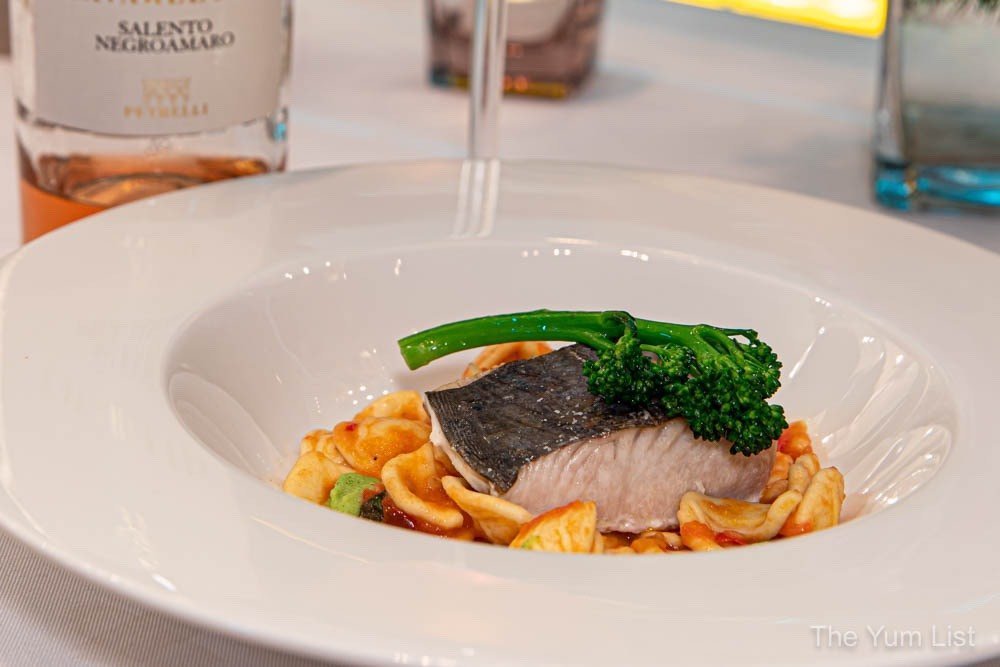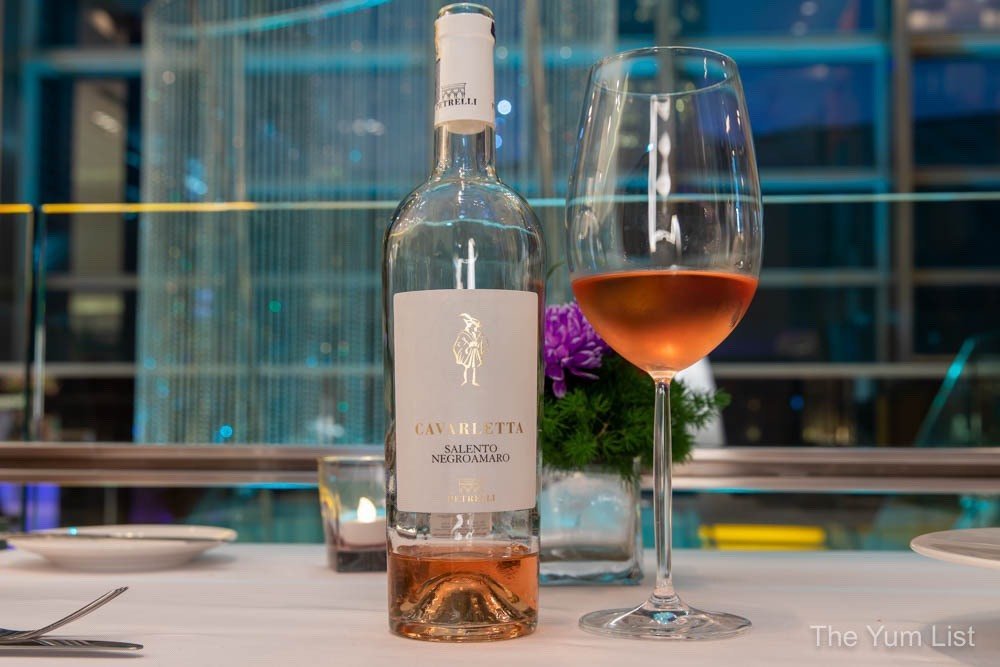 Mains – Italian Week Traders KL
For the mains at Italian Week, guests have a choice of fish or lamb.
Salted cod (baccalà) is another well-loved Italian tradition. Formerly this fish, that had been preserved by packing it in salt and drying was commonly eaten on Friday when meat was not allowed. In this preparation, sweet prawns in a light Italian butter along with saffron polenta and shavings of Trikalinos bottarga (salted dry fish roe from grey mullet) both balance and enhance the flavours of the salty cod. The palate is mirrored with a glass of Beltrame Chardonnay Aquileia DOC. An enticing scent of brioche follows through to citrus flavours in the mouth and a crisp conclusion. These winemakers say their "wine is made in the vineyard," so place great importance on soil, climate and care.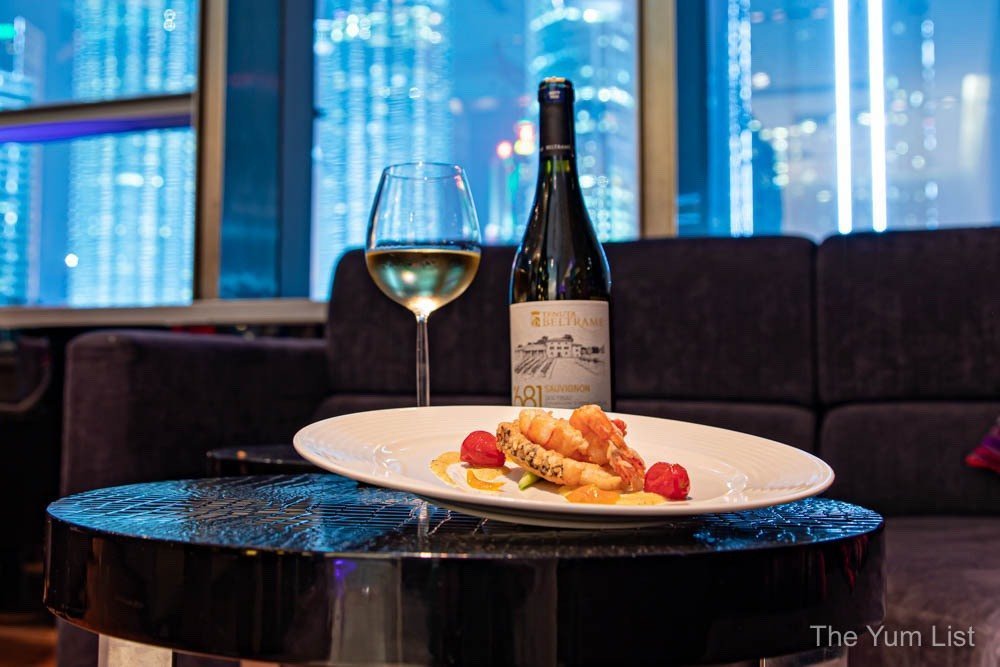 The lamb shank has been braised in Nero d' Avola wine and is intensely rich. This is a hearty plate, full of flavour, and there is a mild aroma of coffee coming off the marinade. The perfect veggie accomplice is found in smoked mashed potatoes and roasted pumpkin. Another wine from the north plays well with the main, Valpolicella Classico Superiore Montepala. The bouquet is of dark berries with a whisper of chocolate. Atypical of this style, this wine is expressed more with a Bordeaux approach finding a bigger and bolder fullness. It finishes with a smooth texture; a great match for lamb.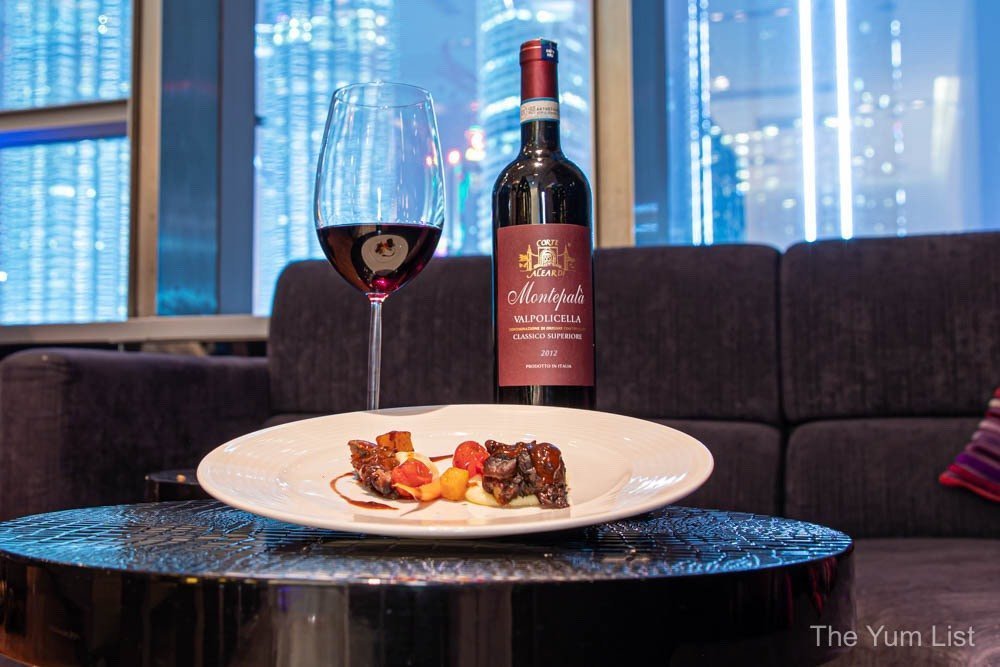 Dessert
No Italian meal would be complete without something a little sweet to end, right? For Italian Week at Traders Kuala Lumpur, it's homemade cannolo Siciliano. Filled with ricotta cheese, orange zest, chocolate chips and coffee English cream, these little bites dissipate in a beautiful meld of crunchy and creamy. We return to a glass of bubbly, Gemin Prosecco Valdobbiadene DOCG Dry, to complete the menu. Its cleanses the palate and leaves us on a high note.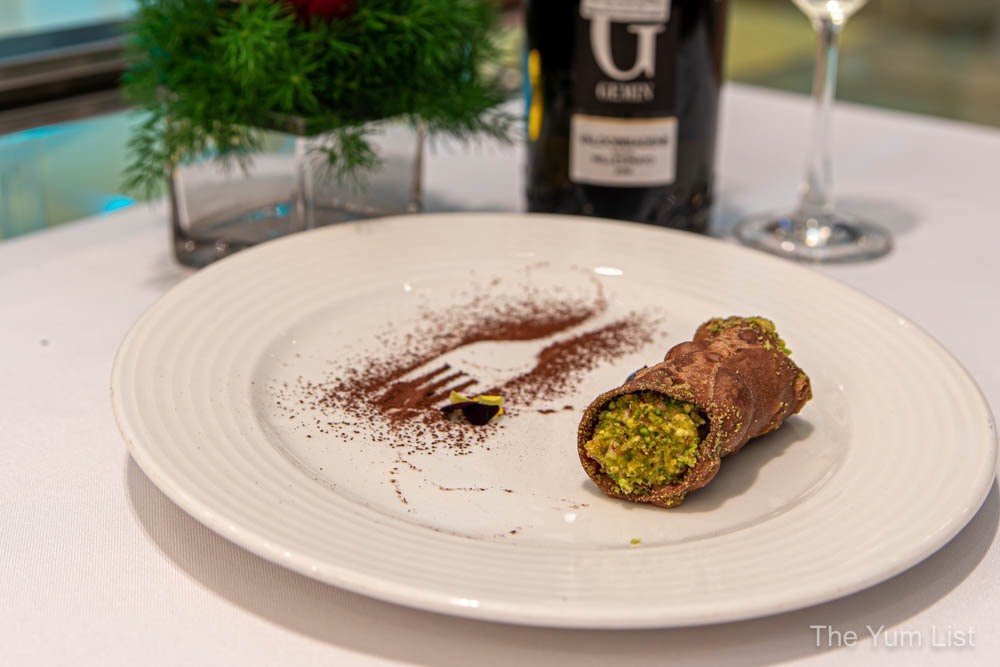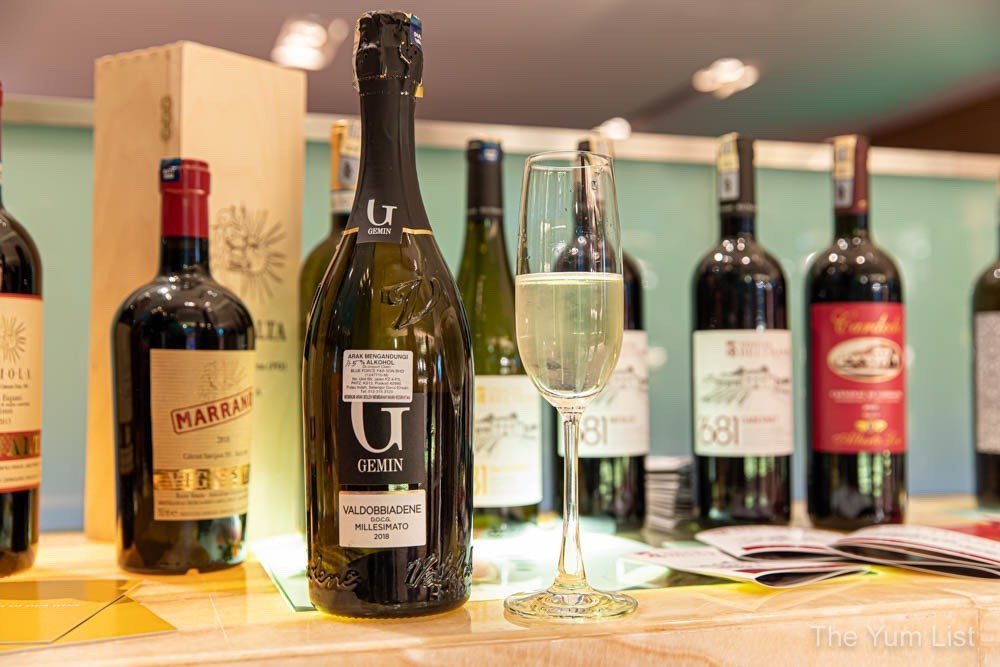 This specific menu was priced at RM 230 nett per person without wines and RM 320 nett per person with wine pairing. There is a whole line up of menus and special wine-paired dinners this week. Of particular note is the Sassicaia 5-course Wine Dinner happening tonight on the 24th of September, priced at RM 986 nett per person. On the 26th of September, look for the Ruffino 5-course Wine Dinner priced at RM 298 nett per person.
Reasons to visit Italian Week at Traders Kuala Lumpur: a limited time to taste chef Daniele's authentic Italia recipes from the south.
Italian Week at Traders Kuala Lumpur
Gobo Upstairs
5th Floor Traders Hotel
Kuala Lumpur 50088
Malaysia
+6 03 2332 9888
www.shangri-la.com/kualalumpur/traders
Love Italian? Find more Italian restaurants in Kuala Lumpur here.