Our recent trip to Bali saw a non-stop line-up of sampling villas, resorts, spas, restaurants and bars. Here's a summary of our favourite experiences in our list of:
The Best of Bali
(Click on the title link of each one to find a full review, prices and location)
Best Accommodation
Spectacular Views and the Cleanest Water in the South
Karma Kandara Villas
Situated on the Uluwatu cliff top, Karma Kandara Villas are a luxury haven featuring pristine aquamarine water and unspoiled vegetation. It's a side people rarely see of Bali and as such has the fortune to have little pollution, which sadly effects many of the main tourist beaches in the south. Kids' Club and meals are free for children under 12 if you book directly through their website. Self contained villas can lighten the cost of your stay by enabling you to cook for yourself, however the restaurants are some of the best on the island and a cliff top dining experience should not be missed.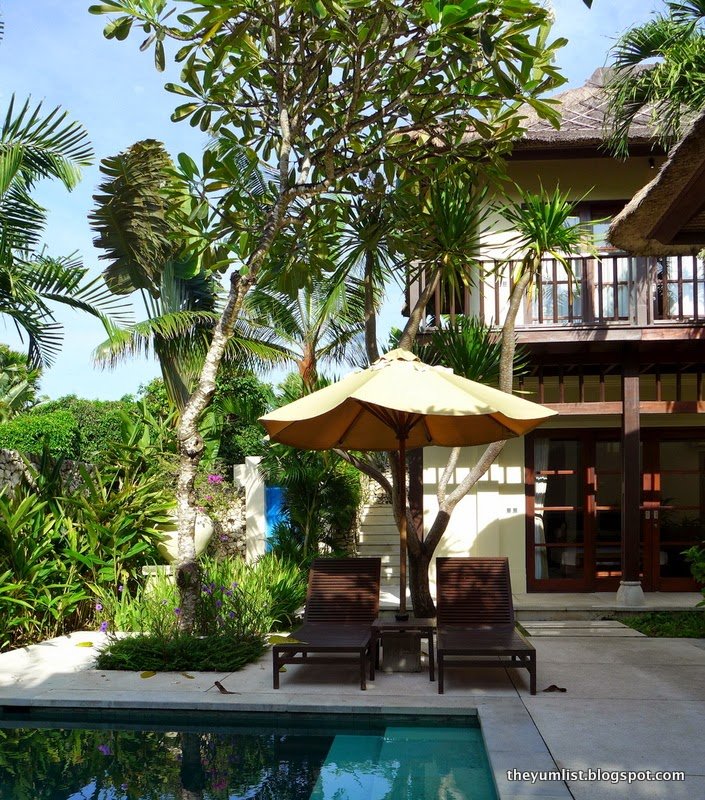 Karma Kandara Villas
Peppers Sentosa Seminyak is ideally located for those who love to shop. Seminyak has the most chic boutiques on the island and the proliferation of bars and restaurants mean you will never go hungry or thirsty. The self-contained villas themselves however are such lovely places to be that some guests actually never leave.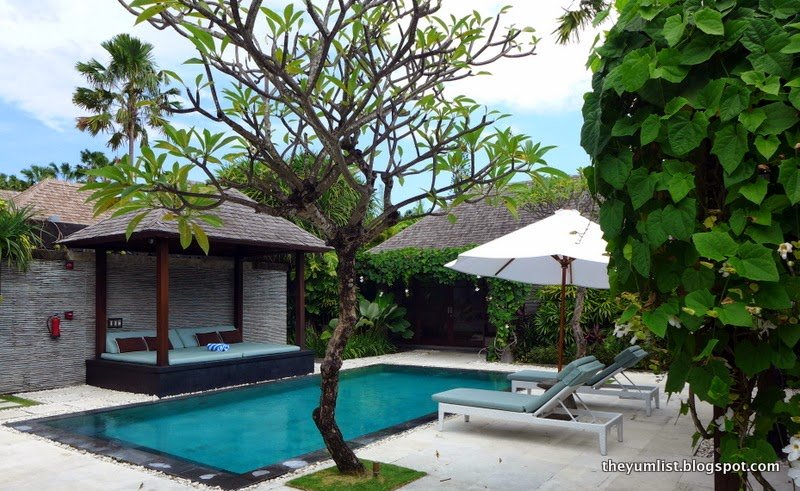 Villa at Pepper's Sentosa Seminyak
The Westin Resort and Spa Nusa Dua is great value for families. Kids are well catered to at this resort. There are dedicated kids' clubs for all age groups, and even a children's spa and special children's buffets. It's also perfect for those who consider their personal well-being a high priority. A well maintained pathway runs along the entire beach in front of the Westin and other luxury resorts making a daily sunset or sunrise stroll easy and convenient. Excellent facilities including fitness and spa amenities are fine drawcards too.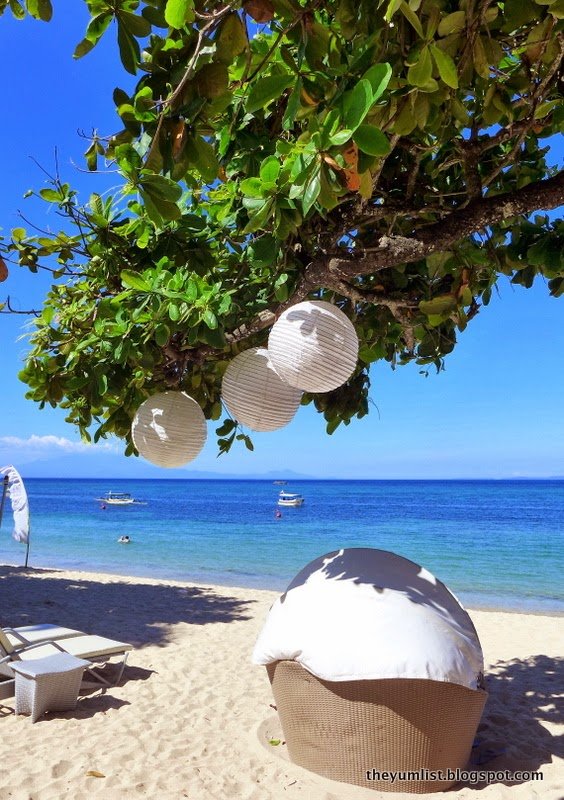 Westin Resort Nusa Dua Bali
For a distinct Balinese feel, Padma Resort Bali at Legian is the place to be. Only 20 minutes from the airport and wedged between Kuta and Seminyak, it has a mix of shopping, restaurants and beaches sliding between the crowded Kuta style and upmarket Seminyak influence. An expansive ground of lush tropical gardens and infusion of artworks however make it a haven in which guests enjoy spending much time.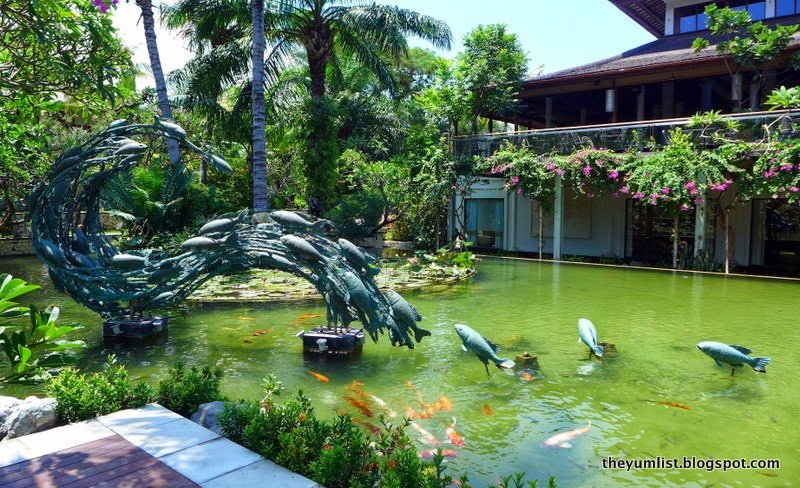 Padma Resort Bali at Legian
Best Restaurants, Bars and Cafes
One of the most spectacular locations for a meal on the island. Fresh Mediterranean style cuisine and 7 Chakras cocktails.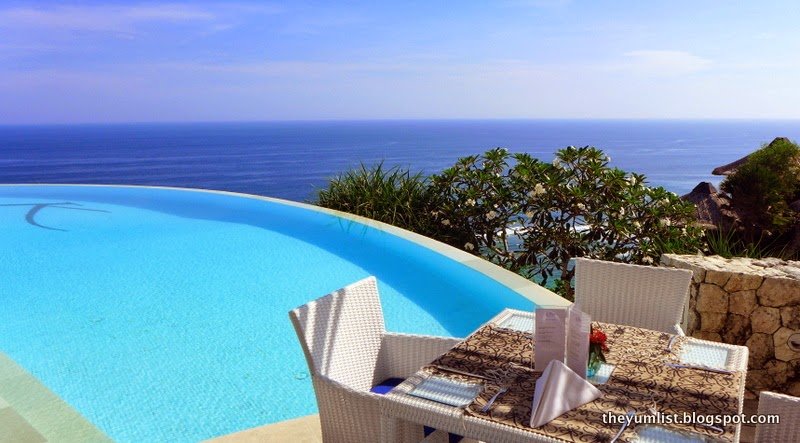 Di Mare, Karma Kandara
Fine dining, French tapas, AMAZING desserts and excellent cocktails.
Divine Desserts, Sakala Bali
Beautiful location, quality meals and a dedicated sushi chef.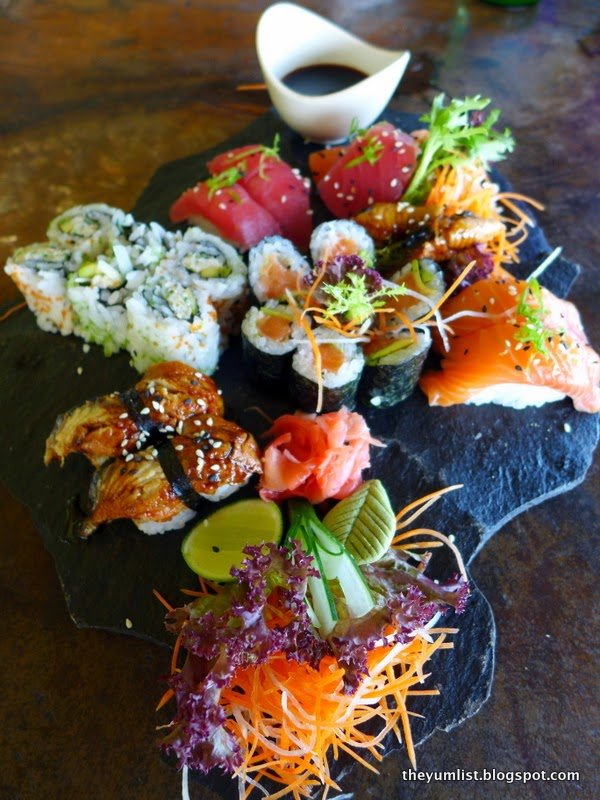 Karma Beach Club
Fun teppanyaki experience and great sushi.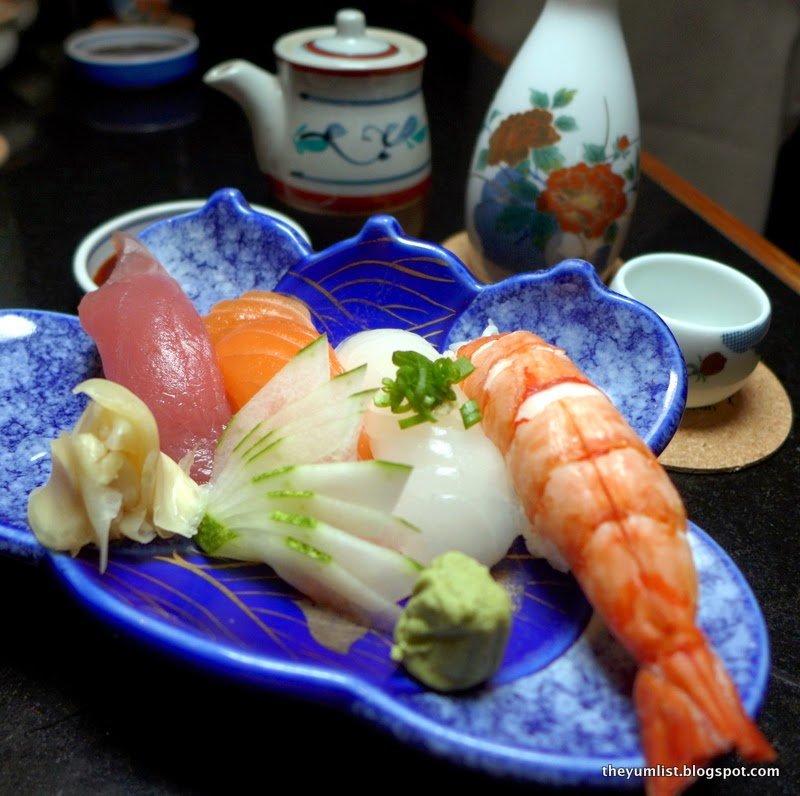 Tenkai Japanese Restaurant – Padma Resort Bali
A fine place for watching the sunset, meticulously executed food and, some of the best sunset drink deals we've come across.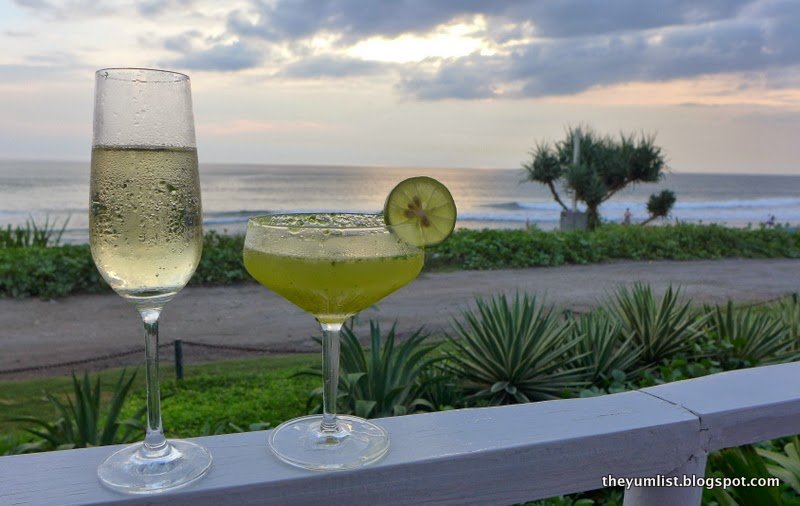 Mozaic Beach Club
Classy spot for a sundowner.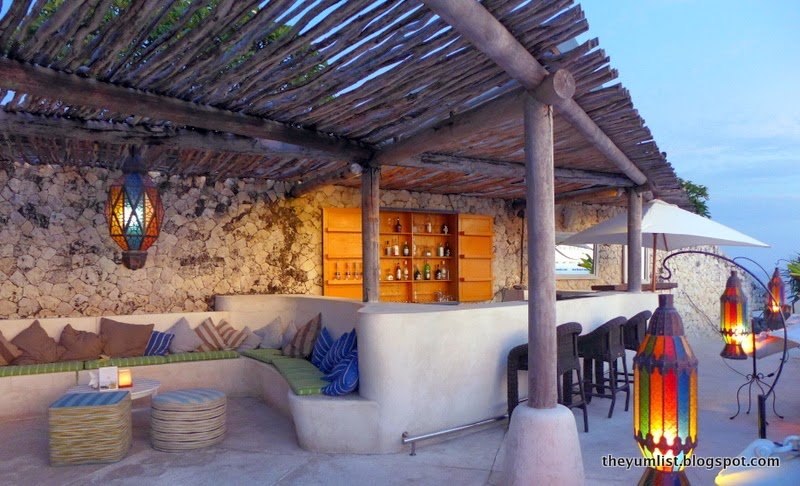 Temple Lounge Karma Kandara
Poolside tapas by a celebrity Aussie chef, classic cocktails reborn and a MUST eat Liquorice Parfait.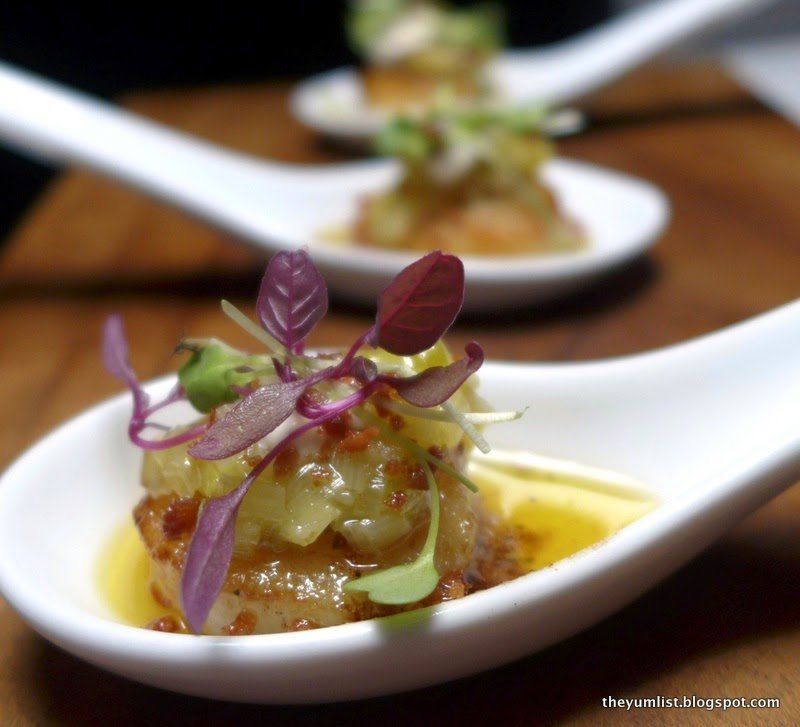 Salt Tapas and Bar, Pepper's Sentosa Seminyak
Another fine spot for watching the sunset with a chilled beverage in hand.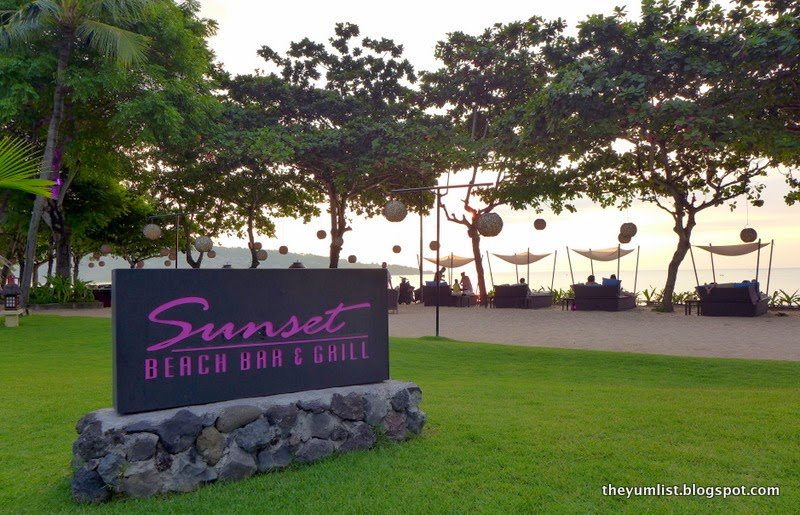 Sunset Beach Bar and Grill – InterContinental
One of the most romantic experiences we've ever had! This is the perfect set up for a proposal, anniversaries, birthdays or special celebrations.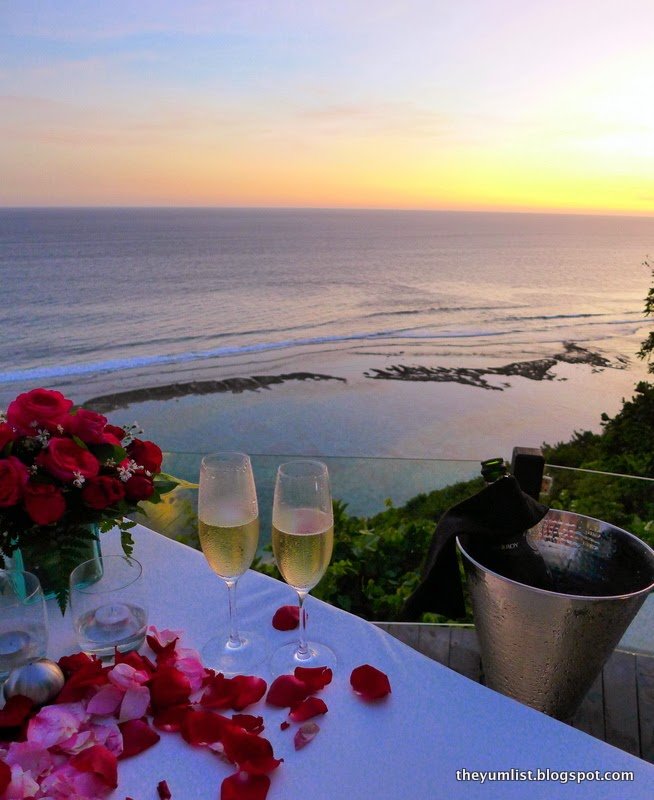 Private Spa Dinner – Karma Kandara Villas
A super fun way to spend an evening in Jimbaran.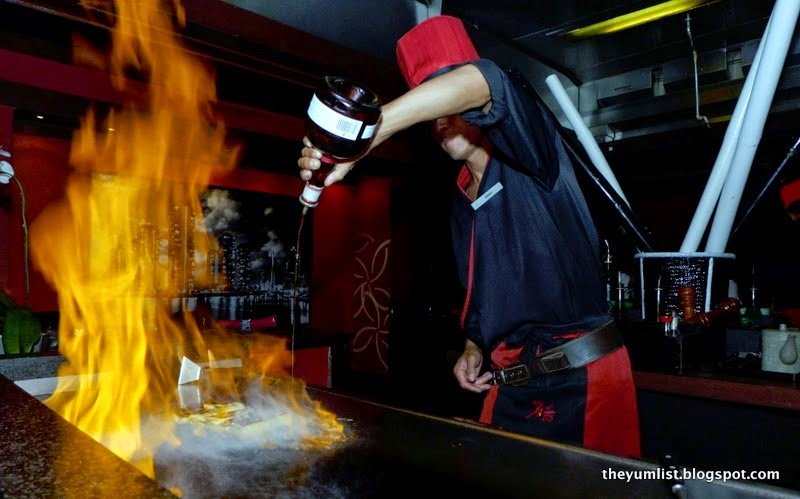 KO Japanese Restaurant
Best Spas
Excellent treatments. Garden and pond views. Choice of music. Must try a "couple's package."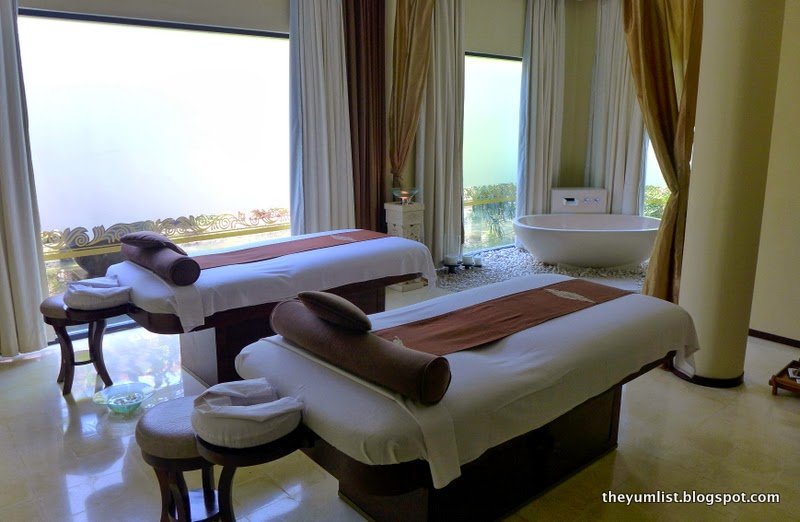 Padma Spa by Mandara
A complete wellness program including spa, medical and healing facilities.
Spa at Pepper's Sentosa Seminyak
Only three months old, this spa has one of the most chic designs on the island. Excellent facilities include awe-inspiring treatment rooms.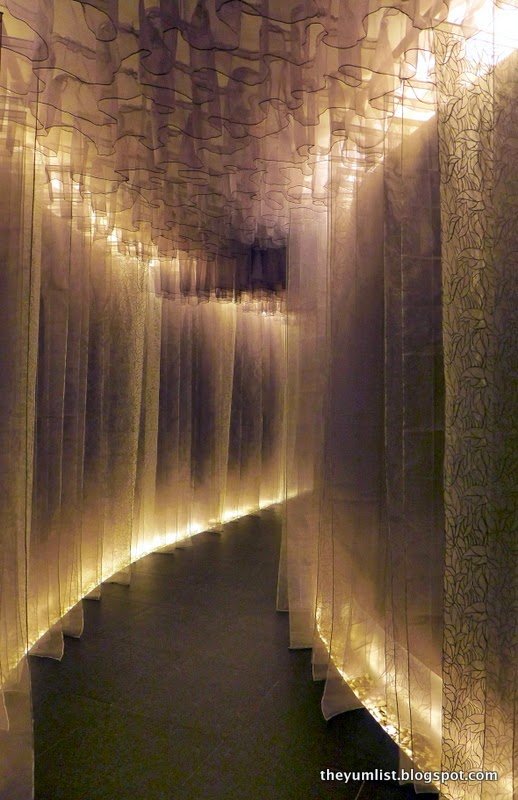 Heavenly Spa by Westin
In temporary quarters when we visited, this spa will soon have its own building within the Chedi Sakala complex, which promises to be quite beautiful. Four Hand Massages and Organic Facials are must have treatments.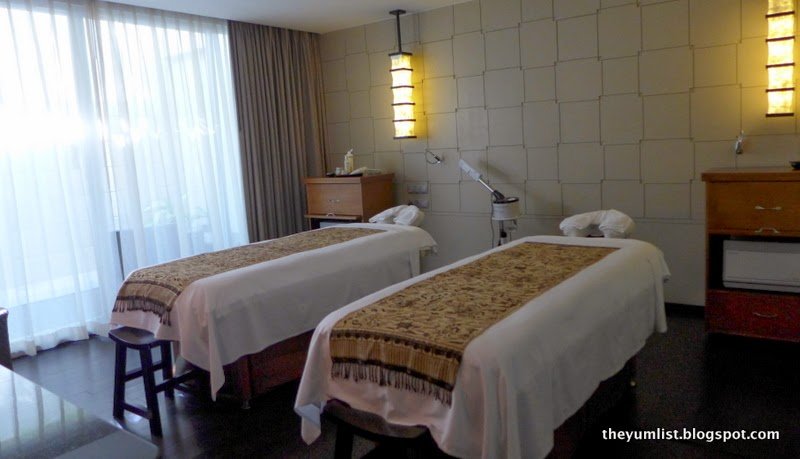 Spa at Chedi Sakala
There is no better setting. Wooden huts jutting out over the cliff edge with views of aquamarine waters below – mind blowing.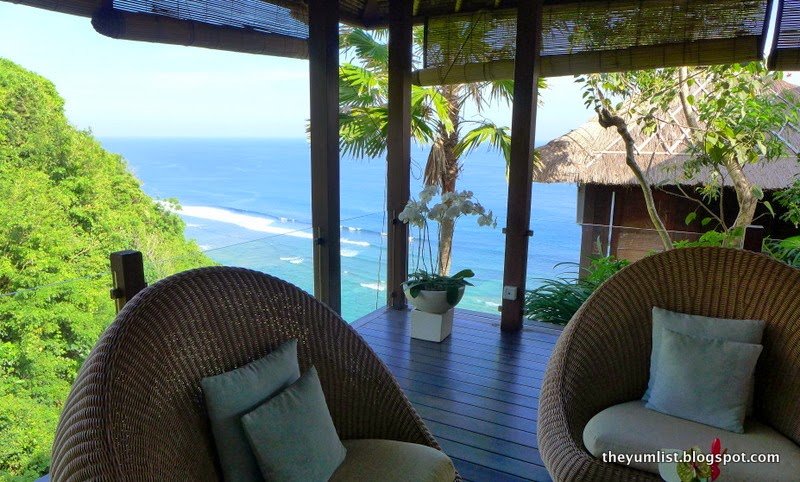 Spa at Karma Kandara Villas