Do, Eat, Stay – Kuching
Monica Tindall
Kuching, the capital of Sarawak, is known as the city of cats, and as such has an incredible number of cat statues in public places. While this might be a drawcard for some, Kuching and its surrounding area hold so much more! Here we highlight some of the best:
Things to Do in Kuching
Do
Sunset River Cruise
A sunset river cruise gives you a panoramic view of Kuching City from the river. Many historical and modern landmarks dotting the riverbanks, such as Malay houses on stilts, Brooke Dockyards, Kuching Waterfront, Fort Margherita and the Astana (Former White Rajah's Palace) are all seen from the comfort of a boat gliding over the gentle waters. It's a great way to orientate yourself to the city when you first arrive.
My tip is to sit on the top deck, about mid-way down so you are away from the speakers (the mood music is rather loud) and also away from the smell of greasy foods cooking in the snack bar. In the evenings, a light breeze drifts off the river making the temperatures bearable. Hilton Kuching arranged our cruise but there are many providers and it's easy to get tickets at the dock.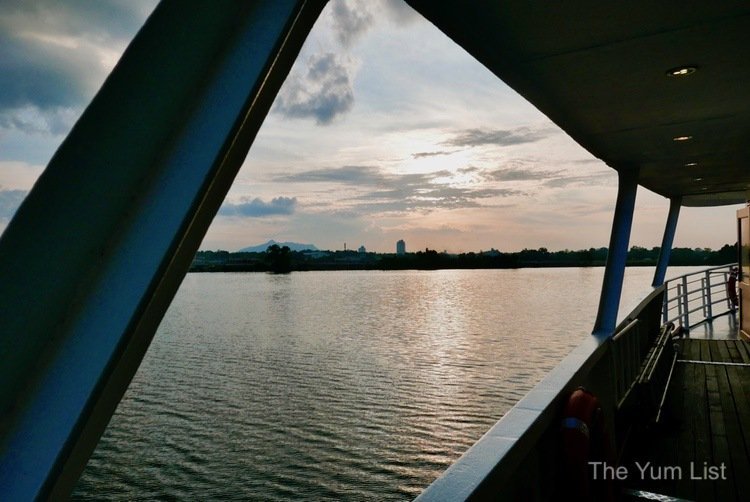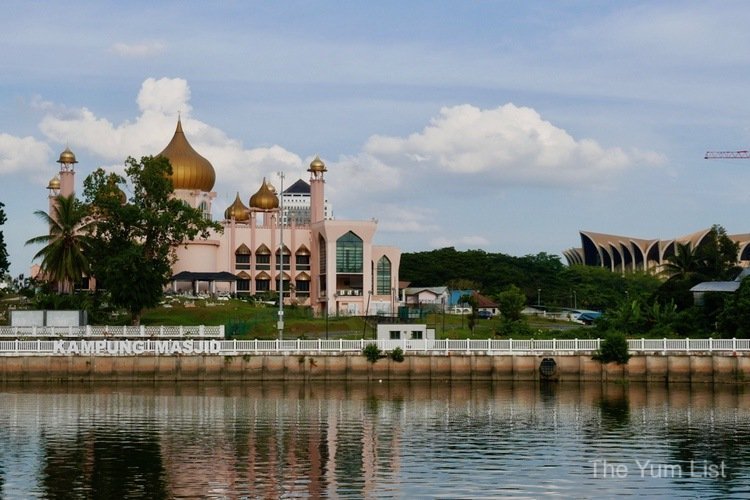 Walking Street Food Tour
If you're reading The Yum List, you are no doubt a foodie and will want to try some local recipes. A walking street food tour is a fantastic way to further see the key cultural and historical sites such as the Kuching Waterfront, Main Bazaar, temples and colonial buildings while hunting down some of the most delicious food in the city at the same time. We were pleased with our guide from BORNÉO À LA CARTE who ensured no tummy pocket was left unfilled.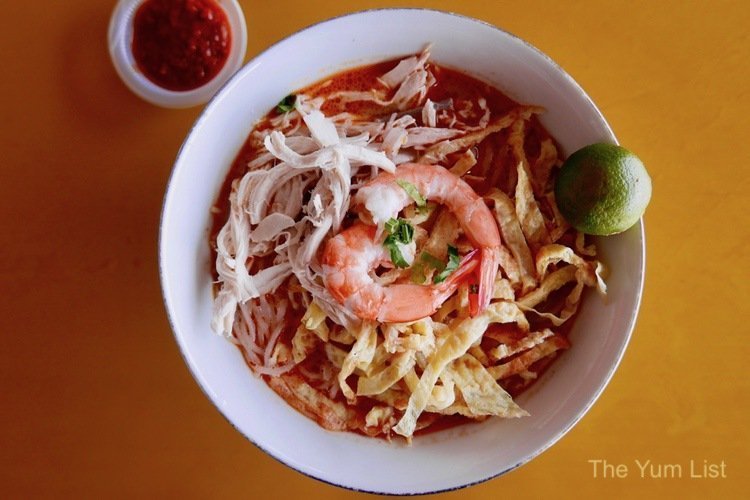 "In a joint project with the Sarawak Museum, the Gallery highlights the people, places and history behind the birth and development of Sarawak during the Brooke era." Besides being an informative 45-minutes, it also offers splendid views over the city and river.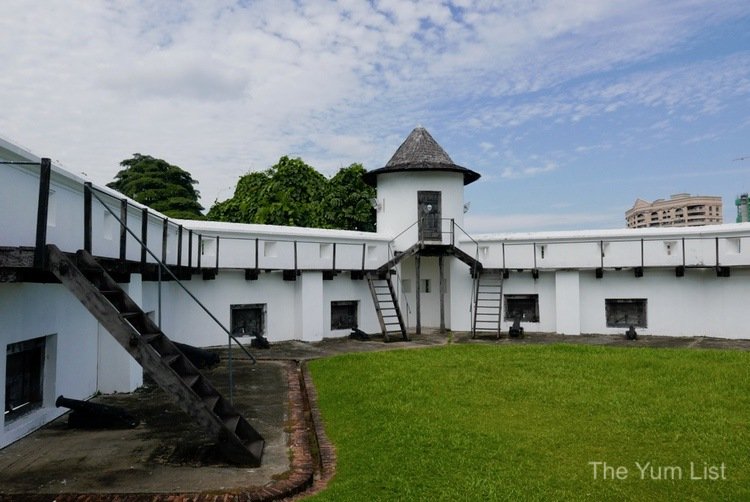 The highlight of any travel to Kuching is a chance to see the orangutans. On the critically endangered list, and with some predictions saying they will be extinct in less than 10 years, a sighting could be a once in a lifetime experience and a chance to contribute to their conservation. Located about a 40-minute drive from Kuching, the reserve rehabilitates orangutans rescued from captivity or orphaned. An informative guided tour can help you become more aware of their plight and see these semi-wild creatures in their natural habitat.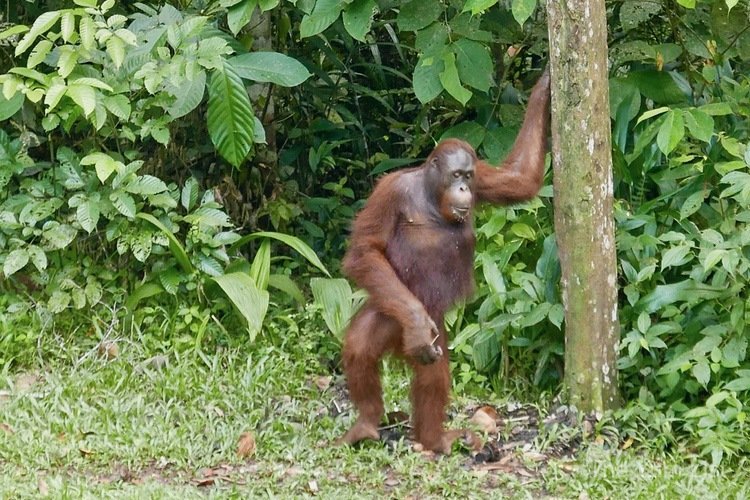 Second, only to the orangutans, the proboscis monkeys are another high point of travel to Kuching. These long-nosed primates are also endangered and one of the last places left to see them in the wild is at Bako National Park. Besides these fascinating creatures, the park holds an abundance of flora and fauna and its small area contains just about every type of vegetation found in Borneo. On top of that, its seaside position offers some fantastic secluded bays and stunning beaches, along with rugged rock formations that are sure to keep cameras snapping.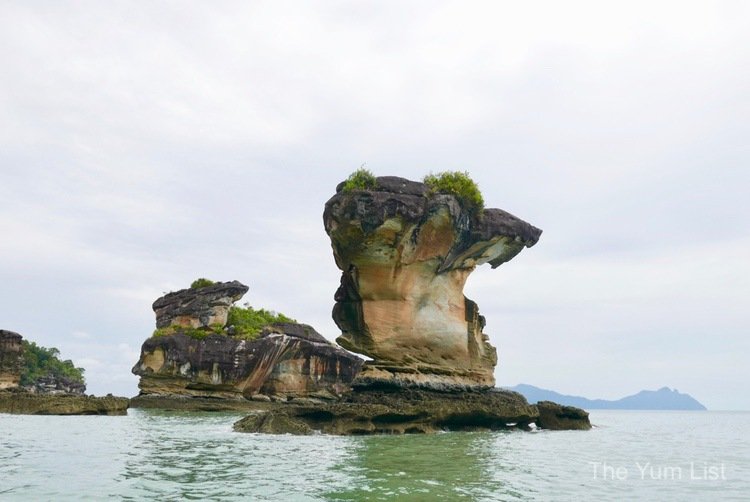 Eat
The street food tour mentioned above is an excellent way to try a whole bunch of local recipes with the assistance of someone in the know. Of course, Sarawak laksa and kolo mee are two must-try dishes and sweet tooths should definitely check out the pretty layer cakes (kek lapis Sarawak) that the state is known for. For me, however, the great fascination lies in the diversity of ingredients due to the surrounding ancient rainforest. Midin (jungle fern), buah keluak (tastes similar to black olive paste but requires a lengthy preparation to remove the toxins) and Bario rice (a highly prized medium grain rice grown in the highlands) are just three of hundreds of ingredients you are not likely to find elsewhere in the world. A long list could also be founded on fruits alone: giant mangoes, wild red starfruit and the dabai known as the local black olive (only it tastes more like avocado) are guaranteed to draw at least a little excitement.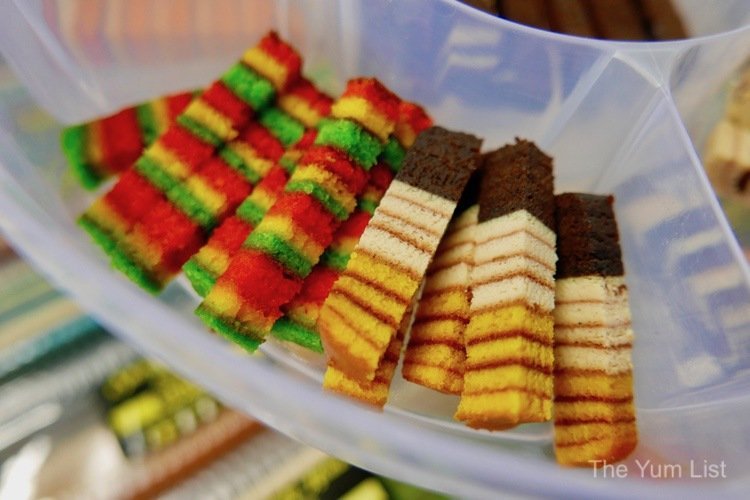 Coffee addicts should be sure to get their fix at Black Bean Coffee & Tea Company. The team at the cafe specialize in roasting Sarawak liberica and robusta beans in house. It has proven quite popular with both locals and tourists alike, so I recommend attempting to visit in off-peak times.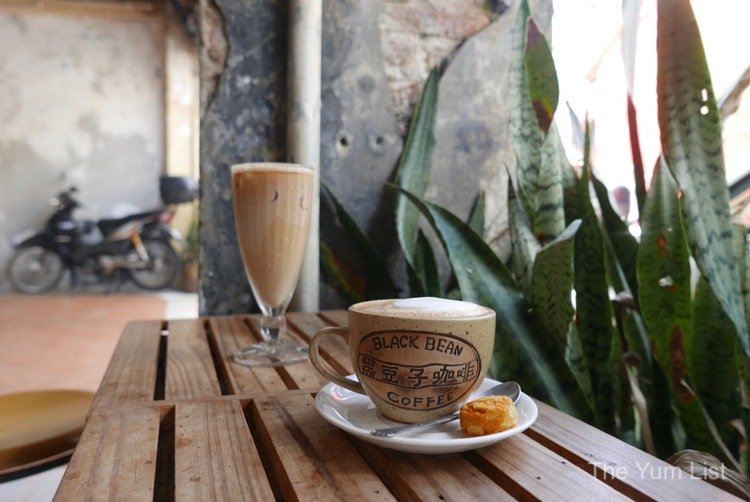 If you're done with the street food and are looking for a good night out, ZINC Restaurant & Bar offers a vibrant atmosphere. A stylish setting, Mediterranean menu, craft cocktails and a darn good happy hour make it one of the hottest restaurants in Kuching. For those seeking something quieter and a great steak to cut their teeth on, The Steakhouse promises a menu of house-dry-aged steaks with a glass of fine wine to match.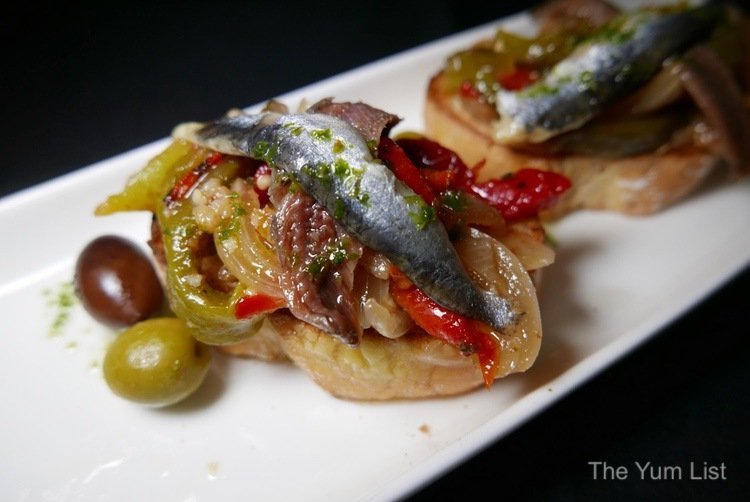 If you're willing to take a 40-minute drive out of the city, you will be well-rewarded with a beautiful meal, scrumptious desserts (including hand-churned ice cream) and a creative cocktail at Kechala – the signature restaurant and bar at the stunning Cove 55 luxury boutique hotel.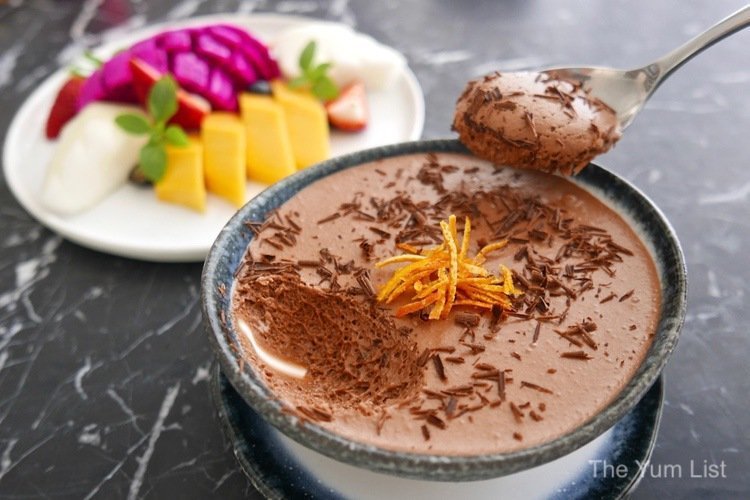 Stay
For business and leisure travellers, Hilton Kuching has been an icon for decades. Overlooking the river and only footsteps from the waterfront, it offers location, location, location. Its position is very attractive and one of the best ways to enjoy the sunset over the Sarawak River is with drinks in the executive lounge.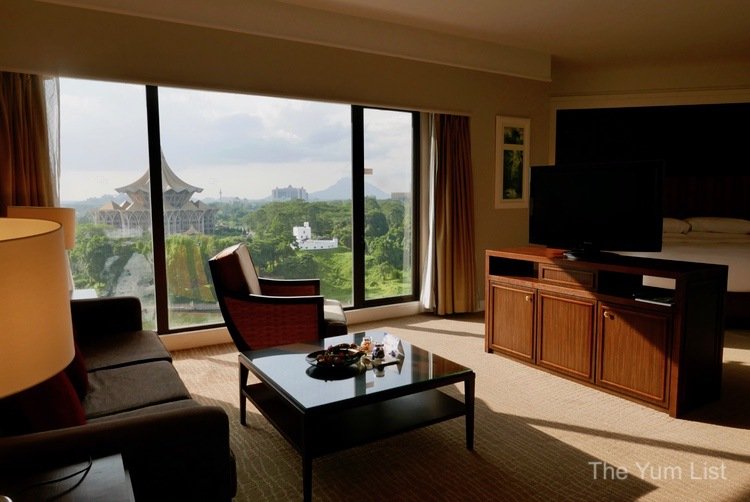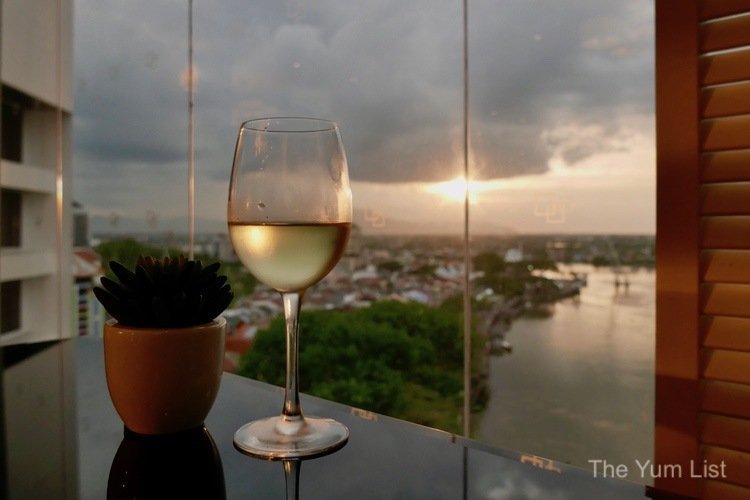 While Hilton Kuching is the grand old dame of the city, Cove 55 is the contemporary seaside newbie. Offering clean crisp accommodation at the foot of Mount Sanbutong (about 30 minutes from the airport), this luxury private hideaway is just what the soul ordered for a refreshing getaway.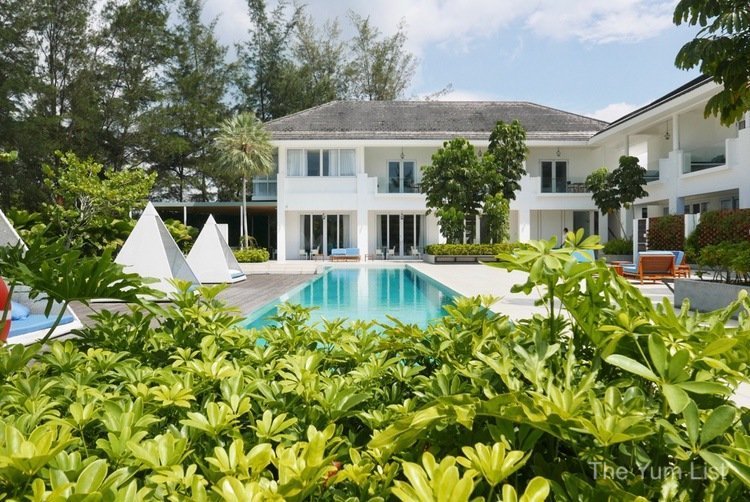 What are your favourite things to do, see and eat in Kuching? Where do you recommend staying?
Find more recommendations of things to do in Kuching and Sarawak here.