Sarawak Travel Itinerary – Beautiful Malaysia
Monica Tindall
This Sarawak travel itinerary gets in the highlights of Mulu, Kuching and surrounding areas in a plan for 8 days and 7 nights in Sarawak. The suggested program is set up with the luxury traveller in mind; someone who wants to include wildlife, jungle, culture and food during the day and return to the comfort of a quality hotel in the evenings.
Sarawak Travel Itinerary – 8 Days 7 Nights in Sarawak (scroll to the very end for a quick snapshot)
Day One – KL to Miri – Beach, Massage, Cocktails, Dinner
Malaysia Airlines offers two flights daily to Miri from Kuala Lumpur. We took the 11:30 am flight, which had us at Miri Marriott Resort & Spa around 2:30 pm in the afternoon. This resort is the most luxurious stay in the area and conveniently located both minutes from the airport and town centre, while still offering a seaside location on expansive grounds.
To kick off the holiday we began with massage in their Mandara Spa followed by sunset cocktails at their pool bar. This really is a flawless spot to catch the sun's daily farewell with a spectacular array of colours. Alternatively, Tusan beach and its famous blue tears could be an afternoon side trip. It's about a 45-minute drive from the hotel.
Tired from a week of work, and perhaps being a little sensible, we stayed in the resort for dinner and indulged in the hotel's seafood buffet. For those wanting a little more of an exciting evening, we've heard from numerous sources that Ming Cafe is the place to be!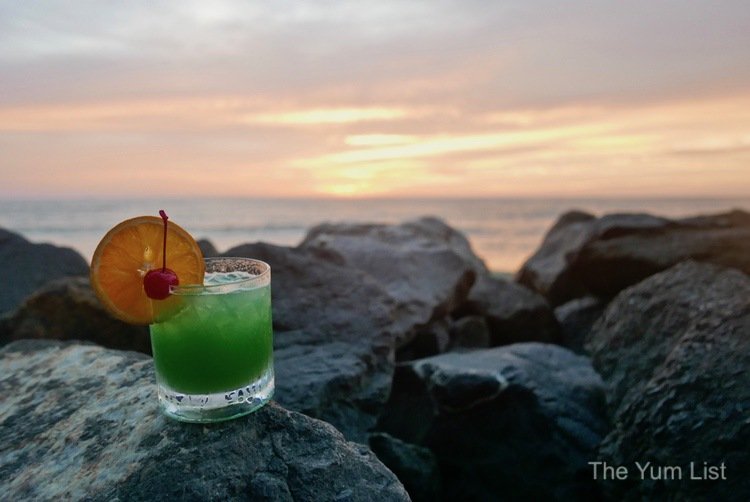 Day Two – Miri to Mulu – Market, Caves and Bats
If you were to make the most of the morning, you could do an early morning trip to Miri market, which we hear is one of the best in the state to catch produce unique to this region. I, however, took advantage of the cooler temperatures for a run along the seaside followed by a session in the gym. Hubby thinks holidays are for sleeping in.
After a leisurely brekkie, we recommend taking the Mas Wings 10:20 am flight to Mulu to allow you to take advantage of the afternoon hours for an initial exploration of Gunung Mulu National Park. Again, the top choice of stay here is the Mulu Marriott Resort & Spa.
Subsequent to check-in, we grab a light bite in M Café and then depart around 2 pm for one of the most popular excursions in the park; a visit to Deer Cave, Lang Cave and the viewing of the mass exodus of bats from both at dusk. The caves can be visited anytime during daylight hours but the bats only come out as the sun is setting (sometime between 5 pm and 6:30 pm) and they only exit in fair weather. I highly recommended trying to see them on the first evening so that you can have the next night as a back-up plan.
The walkways are well-marked and all trails are built as wooden platforms on stilts allowing an easy flat journey while minimising stress to the natural environment. The caves also benefit from clear pathways and both the Deer Cave and Lang Cave are fairly easily accessed for the general population. It's about a six-kilometre return walk from the park entrance. The walk is mostly in the shade and there are surprisingly few mosquitoes due to the fact that they are the food of choice for the bats. Water and a light snack are recommended and, you might also be well-advised to include a mask or bandana to cover your nose and mouth for part of the Deer Cave. This area is the most densely populated with bats and as a result, there is a strong smell of ammonia in the air.
Once you've explored both caves, there's a viewing platform set up to capture the best scene of the bats exiting the cave at dusk… if they decide to come out. We were incredibly fortunate to see up to 50 groups making numerous formations for a period of roughly 30 minutes. Ribbons, snakes, dragons, double helices and spinning circles; the bats continued to exit and return, putting on what seemed to be an Olympic opening ceremony.
Ending day two of our Sarawak travel itinerary, we return to the hotel around 7:30 pm and have dinner in M Café (a feast of local specialities) before hitting the hay.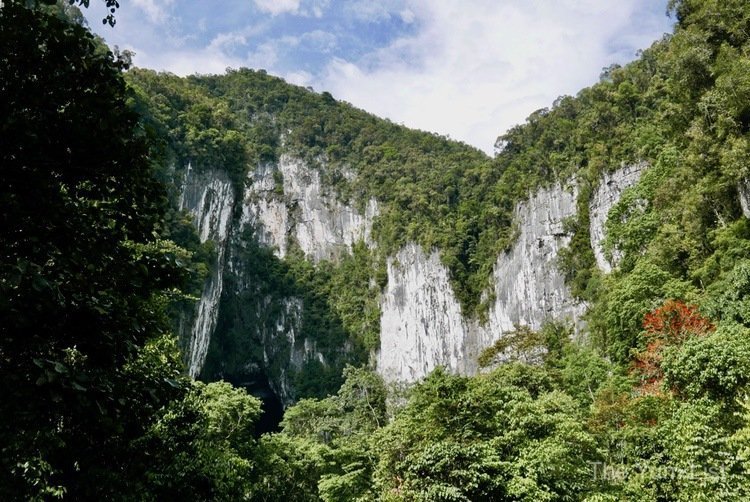 Day 3 – Caves, Wellness Cuisine and Some Downtime
The third morning saw us departing the hotel around 8:30 am in an attempt to avoid the crowds on the river. June and July are the best months to visit Mulu because of the drier weather, but it also means increased visitors (although, we never found it unpleasantly populated). Today's excursion is a 20-minute boat ride up the river to a Penan settlement where you can see how the local villagers live and also support them by purchasing some of their handicrafts.
Next, it's another boat ride to the Wind Cave and a walk up a short flight of stairs to its entrance. This beautiful cave offers a cool respite from the warm weather with the light breeze reflecting the cave's name. A further few minutes up the river and we reach the main attraction for this trip, Clear Water Cave and picnic area. Here, we rest with a cup of tea and a toilet break before taking on the 200 step journey to the chamber's opening. Clear Water Cave is often noted by visitors as their favourite because of its immense size and river running through it.
Returning back down those 200 steps, a well-deserved rest and light lunch is provided on the picnic tables. Many have a dip in the cool water and benefit from its mineral-rich properties. The return back to the hotel is a fast-paced boat ride. This time going with, rather than against, the current voyage can get a little exciting!
Ayus Wellness runs an experience program at Mulu Marriott Resort & Spa, and if you are a foodie like me, it's worth asking if you are able to try their menu. The vegetarian dishes are hand-crafted, artisanal and science-based, utilising ingredients from the rainforest where possible or other parts of Sarawak. If this interests you, take a look at our tasting menu here.
We like to have a balance on our vacations and think that after two days of exploration we're deserving of some downtime. The resort is such a pretty place that we do want to make sure that we spend some time in it. We move from the pool to the patio, from our rainforest-view bathtub to our private balcony; reading, dipping, snoozing. If you prefer a more action-packed holiday, there are plenty of other caves and trails to explore. Just ask the concierge at the hotel or check in directly with the national park office.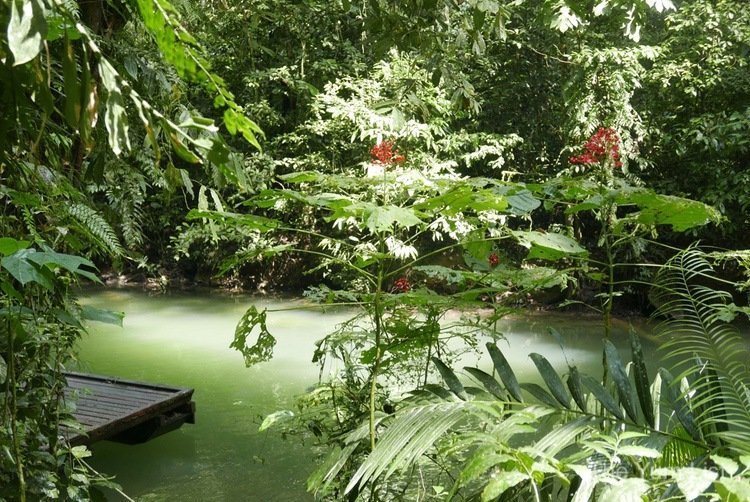 Day 4 – Canopy Walk, Spa Session, Mulu to Kuching & A Night Out On the Town
Getting an early start on the fourth morning of our Sarawak travel itinerary, you can get in a morning trip to the canopy walk (said to be one of the longest in Malaysia) before breakfast. The first group leaves at 7 am but it is essential to book this in advance as only limited numbers of guests are allowed on the canopy bridge at one time.
Arriving back to the hotel around 9 am, there's time for a light brekkie and then we head to Mandara Spa for a session of massages, scrubs and pampering. Glass-walled and offering lush views of nothing but dense rainforest, it's a superb ending to a couple of days in Mulu and has us feeling fresh and ready for our flight to Kuching at 2:50 pm.
MasWings runs a direct flight to Kuching, which is ever so convenient. The mid-afternoon flight has us in Sarawak's capital around 4:30 pm and at the Hilton Kuching around 5 pm. Located on the river, rooms offer majestic views of the city's icons and after check-in, we enjoy them from the hotel's executive club lounge with an evening cocktail.
We've immersed ourselves in local recipes for the past few days so are ready to switch modes and head to ZINC Restaurant and Bar for dinner and some drinks. Serving Spanish cuisine and beverages, ZINC is one of the hotspots in Kuching for fun night out with late-night happy hours appreciated by guests wanting to stay up late for some live music or DJ beats. More on ZINC here.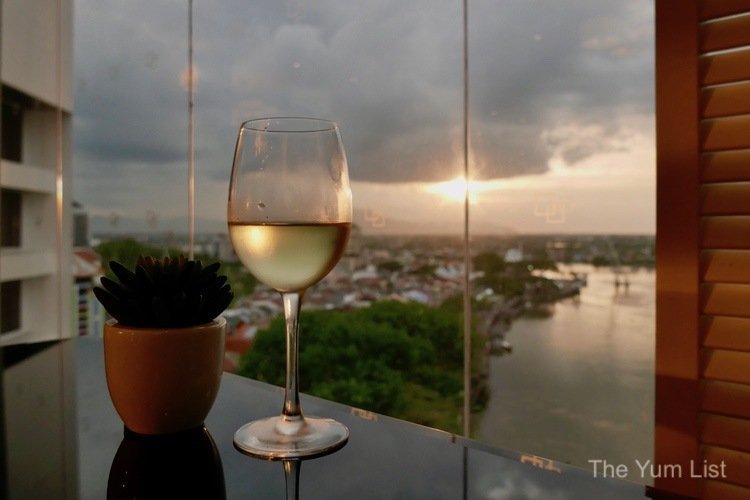 Day 5 – Kuching Food & Sites, River Cruise & A Wine-paired Dinner
The fifth day of our Sarawak travel itinerary has us waking up in Kuching and the best way to explore it is on foot. You can easily do this by yourself with a bit of research but if you'd like to save time and have an insider show you around, BORNEO A LA CARTE provides a good culinary walking tour of the city. Generally, tours run from 10 am – 2 pm. More details on that here.
At the end, you could throw in a visit to The Brooke Gallery (a short sampan ride across the river from the hotel) and discover the stories behind the three "White Rajas" famed for uniting the people of Sarawak.
After spending a day in the heat, it's an opportune time to take advantage of Hilton Kuching's pool and refresh yourself before readying for a sunset cruise on the Sarawak River. Just a 10-minute walk from the hotel, the cruise departs daily running from 5:30 pm – 7 pm and offers a unique perspective from the water.
For dinner, we take advantage of our stay at Hilton Kuching and opt for a wine-paired dinner at The Steakhouse with the executive chef, Alex Wong. If steak is your thing, check out the delicious menu here. If you'd prefer to go local, Lepau Restaurant, The Dyak Restaurant and BlaBlaBLa Restaurant all come highly recommended.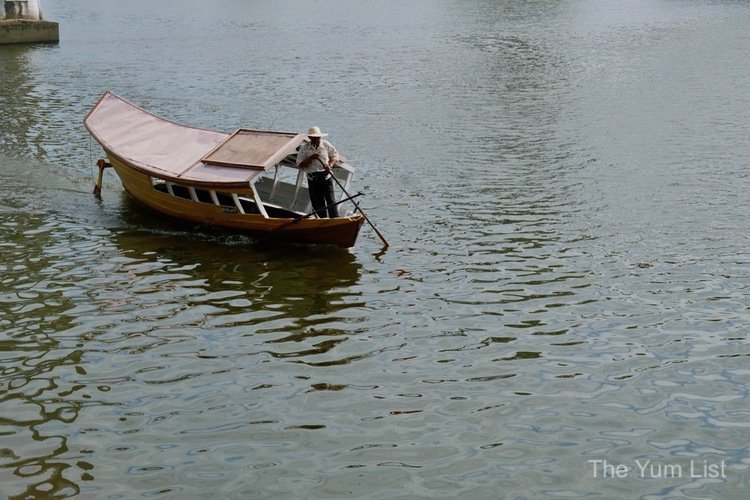 Day 6 – Orangutans & the Sea
The jungle is always a highlight of any Sarawak travel itinerary but even more so, is its wildlife, and the orangutan probably tops the list of things to see for many visitors to Borneo. Semenngoh Nature Reserve is around a 40-minute drive away, and again, I can recommend BORNEO A LA CARTE as a reliable operator for getting you to and from the park. There is a local bus though and the Sarawak Forestry site offers this information to help you catch it. 
Lasting from around 8 am until 11 am, the tour has us back at the hotel in time to pack our bags, check out and meet our transfer for the next part of the journey to Cove 55.
Cove 55 is a beautiful boutique resort located about a 40-minute drive from Kuching. Offering both mountains and sea, pristine contemporary rooms, gorgeous grounds, an excellent restaurant and bar, and a warm and hospitable team, you might consider adding a few nights to the end of your Sarawak travel itinerary here.
I recommend taking advantage of their delicious restaurant Kechala, spend an afternoon by the pool and end with some meticulously made craft cocktails before retiring and recharging for a full day of touring tomorrow.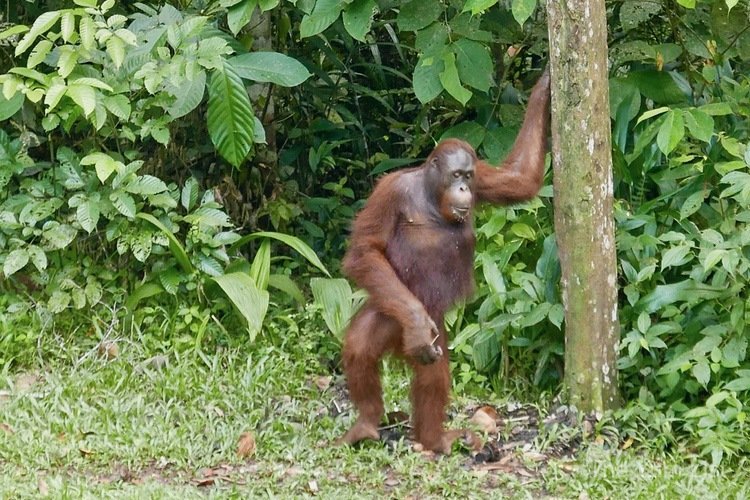 Bako National Park is a must on any Sarawak travel itinerary. It is one of the oldest and smallest national parks in the state yet is home to just about every type of vegetation found on the island of Borneo! It is also famed for being the native habitat of the incredible proboscis monkey and some stunning rock formations.
I recommend allowing a full day of hiking here. There are multiple trails of varying difficulty. All are very well marked and the headquarters and staff are informative. More on Bako National Park and recommendations of what to pack for a day trip here.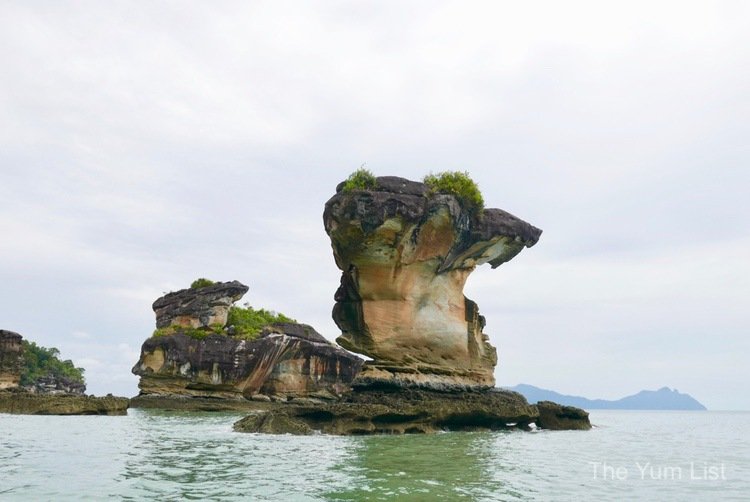 Day 8 – Spa Treatment & Depart
If you are planning to visit in 2020, the spa at Cove 55 should be ready and I think that would make a fabulous ending to your Sarawak travel itinerary. If you're taking this advice earlier, you could either do a hike on some trails in the nearby (less than a 10-minute drive away) Mount Santubong or spend your last few hours luxuriating in the beautiful grounds of the property.
There are multiple flights from Kuching returning to Kuala Lumpur or heading to other parts of Malaysia.
Enjoy!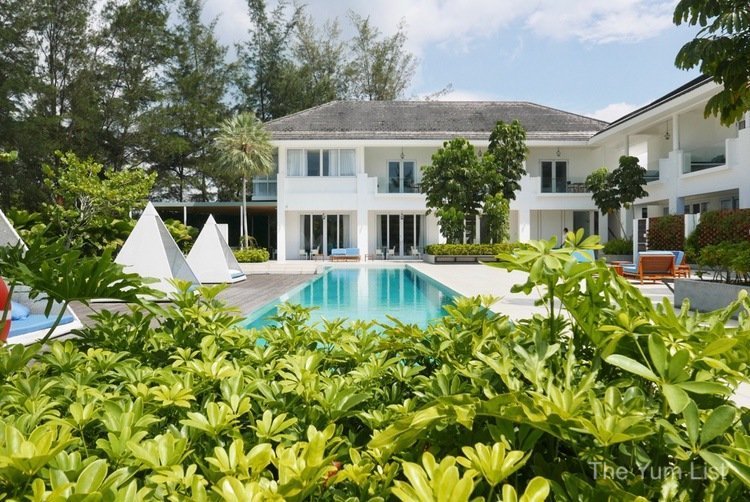 Have you been to Sarawak? What would you recommend for a one week Sarawak travel itinerary?
For those who like it in brief, here's a summary or our:
7-Night Sarawak Travel Itinerary
Day 1
11:30 am Malaysia Airlines flight to Miri
2 pm arrive Miri Marriot Resort & Spa
3 pm massage at Mandara Spa and/ or a dip in the pool
5:30 pm sunset cocktails by the pool
7 pm dinner at M Café or head into town for some vibrant nightlife at Angie's
Day 2
Early morning market visit/ gym session/ or sleep in
8 am breakfast
10:20 am flight to Mulu
11:00 – check into Mulu Marriott Resort & Spa (book all of your walks in advance as some have limited numbers)
1 pm – lunch at M Café
2 pm – visit Deer Cave, Lang Cave, and watch the bats exiting the caves at sunset (remember to bring your passport for registration)
7:30 pm dinner M Café (pre-order the Bamboo chicken for tomorrow night – it takes 8 hours to prepare)
Day 3
7:30 am breakfast
8:30 am a boat ride to Penan settlement, Wind Cave and Clear Water Cave. Light lunch and swim in the river.
2:30 pm Ayus Wellness lunch
Afternoon pool, swim, relax
6 pm Night walk Gunung Mulu National Park
8 pm dinner M Cave (must try the signature bamboo chicken)
Day 4
7 am Canopy walk (must be booked in advance as numbers are restricted)
8:30 am breakfast
10 am a session at Mandara Spa
2:50 pm direct flight to Kuching
5 pm check-in Hilton Kuching
6 pm – sunset drinks in the executive club lounge
7 pm – dinner and drinks ZINC Restaurant and Bar
Day 5
8:30 am breakfast
10 am Kuching walking tour and explore Kuching
3 pm – enjoy the hotel pool
5:30 pm sunset Sarawak River cruise
7:30 pm wine-paired dinner The Steakhouse
Day 6
8 am orangutans at Semenngoh Nature Reserve
12 noon check out of Hilton Kuching and transfer to Cove 55
1 pm – onwards enjoy the grounds, restaurant Kechala and Cove Bar at Cove 55
Day 7
Full day trip to Bako National park
Day 8
Morning hike to trails around Mount Santubong or spa session in Cove 55
Depart Kuching
What do you think of our Sarawak travel itinerary? What else would you add?
Find more recommendations for travel to Sarawak here.