Alfresco Dining KL
With one of the top recommendations for avoiding catching a respiratory illness being steering clear of enclosed spaces (along with handwashing and mask-wearing of course), we are on the lookout for restaurants offering alfresco dining in Kuala Lumpur. Here's what we've found so far. Feel free to comment with more of your finds for outdoor settings below. Click on the title links for restaurant details.
Alfresco Dining Kuala Lumpur
Not a new discovery for many and one of the city's most popular restaurants, Fuego is all about open-air alfresco dining. Even before the pandemic, the big open patio is one of its most well-loved features.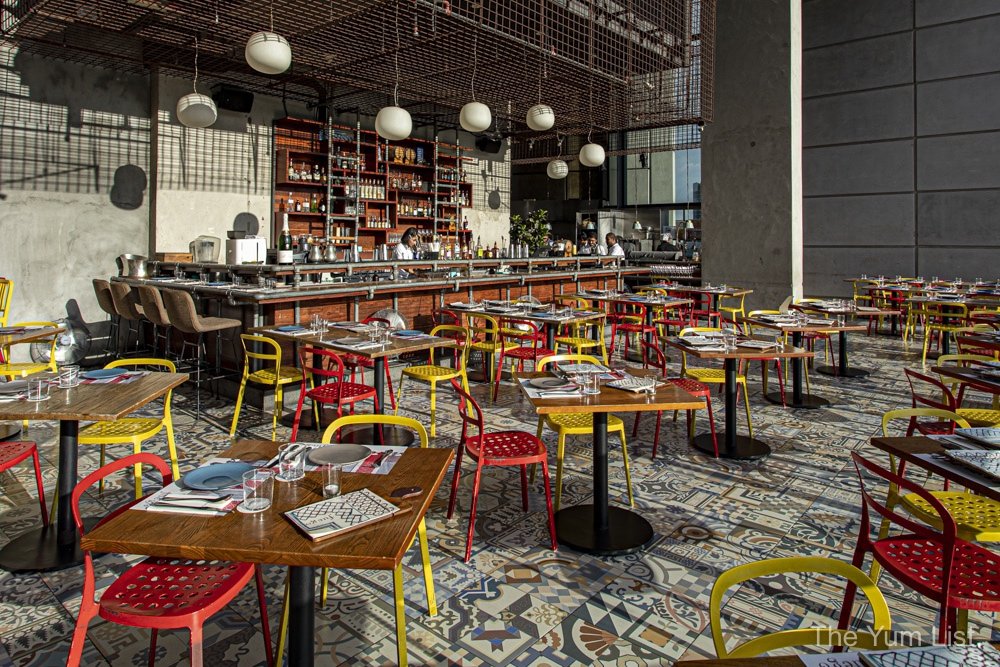 Surrounded by greenery and undercover, the verandah of Southern Rock Seafood makes pleasant dining just about any time of day. It's especially nice in the cooler evenings, but ceiling fans keep a comfortable breeze throughout the day.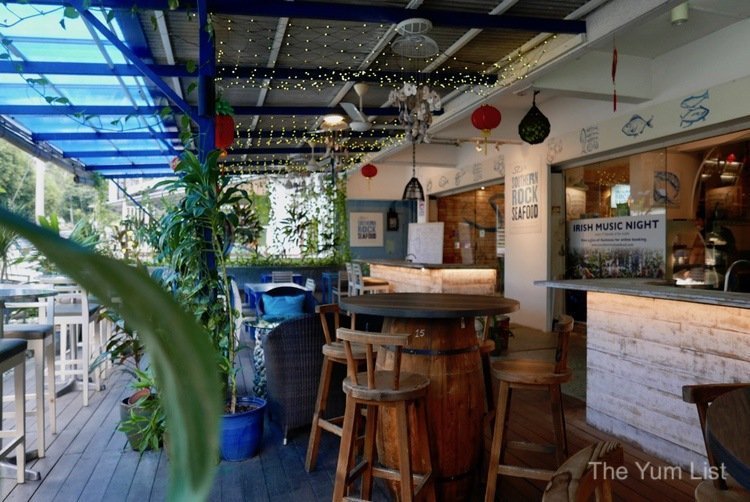 Located on a rooftop in Chinatown KL, The Attic has a great outdoor balcony. Not only does it afford cool evening breezes but also is a perfect viewing point for sunsets, roofscapes and the ever-changing skyline of the city.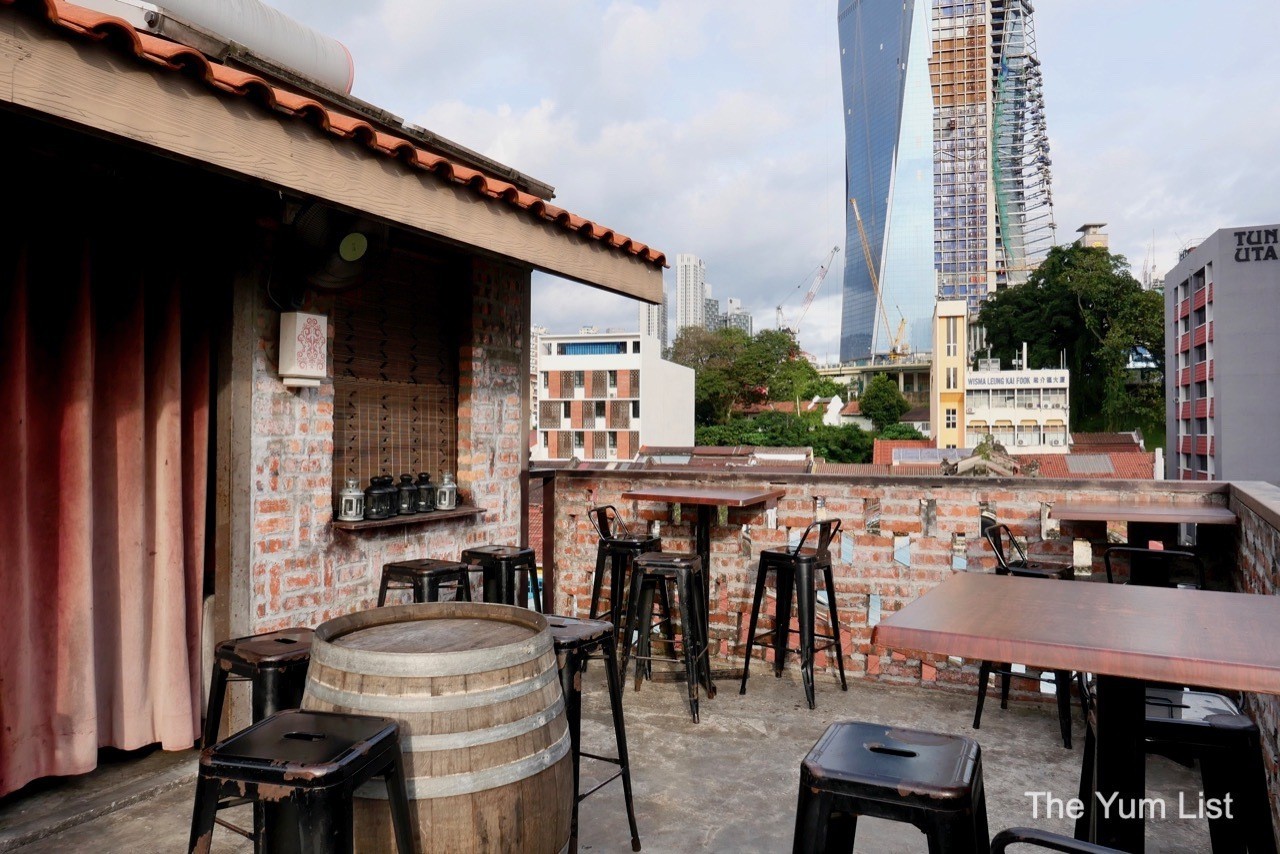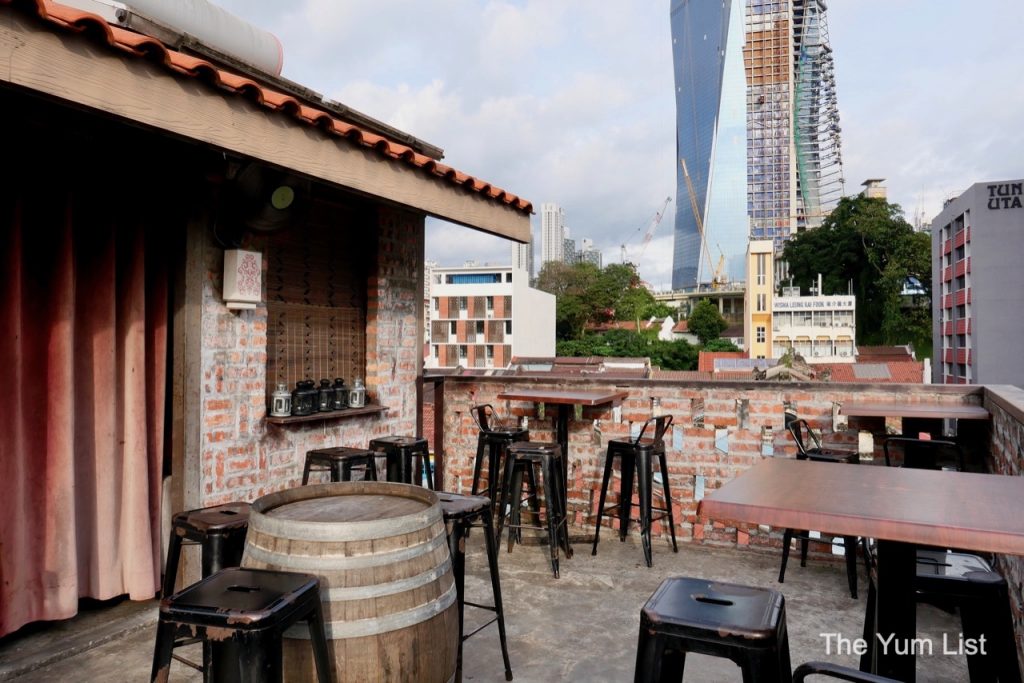 Osteria Gamberoni's outdoor patio is particularly popular early morning and in the evenings. Bordered by green and in what of the most interesting food and beverage locations in the city, it's a great place to sip, nibble and watch the world go by.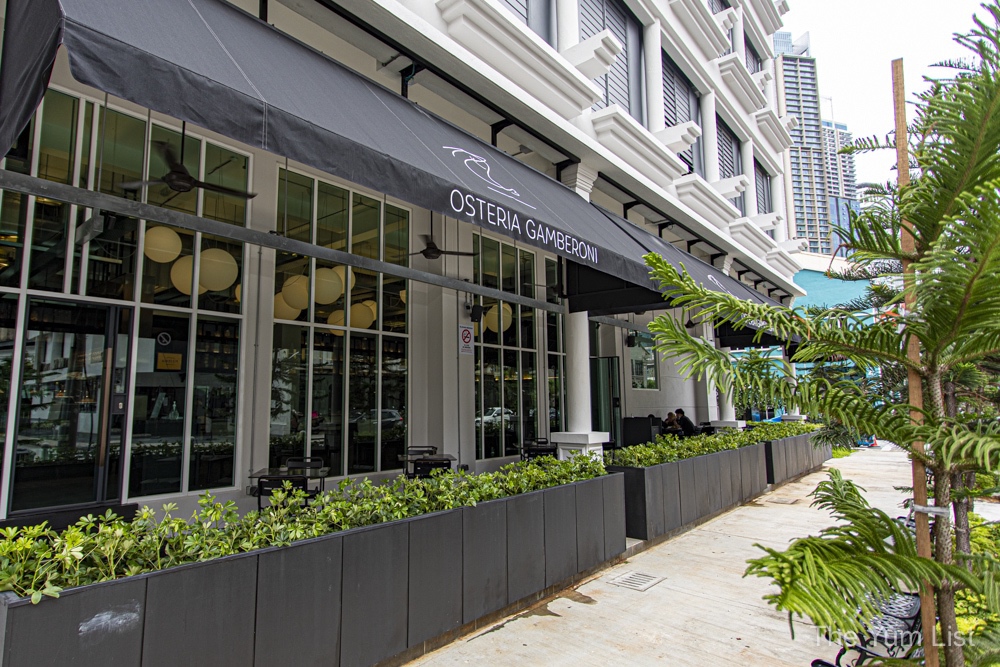 Roberto's 1020, the latest addition to Bangsar Shopping Centre's food and beverage offerings, takes prime position at the front of the mall. There's a small indoor dining area and bar but the most popular pick is the covered patio outside lined with lush landscaping.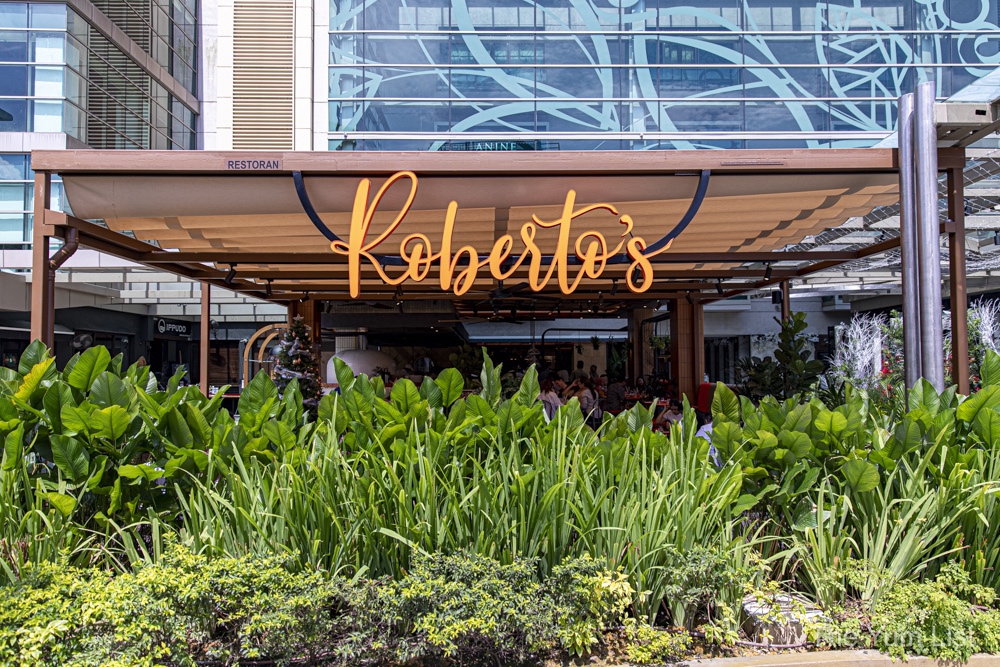 Zenzero
Zenzero moved over the pandemic. It is no longer in St Mary's Place but now in Ample West Menara just across from the entrance to the KL Tower. The outdoor patio is enveloped by plants and the view looks over more greenery. Cicchetti di Zenzero will move upstairs while the main restaurant takes over both indoors and outdoors.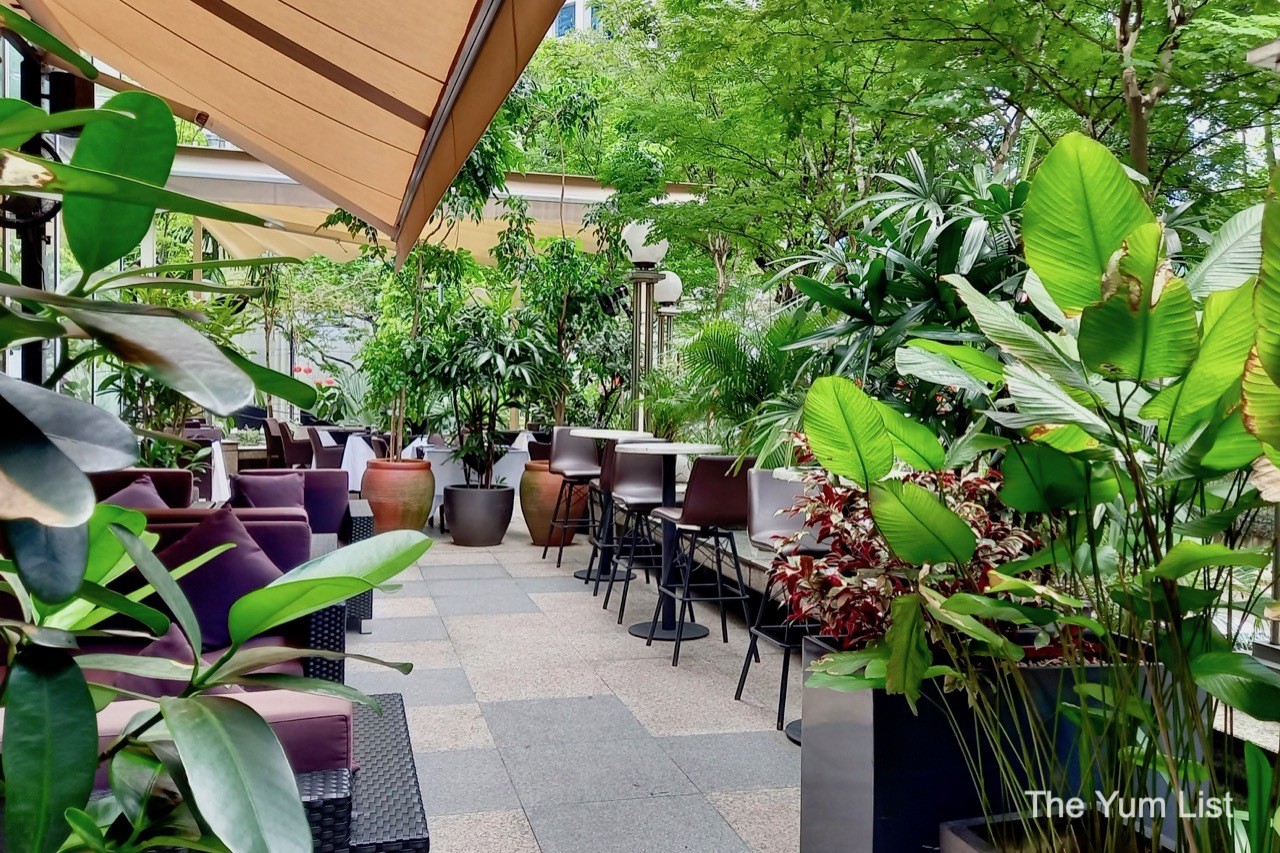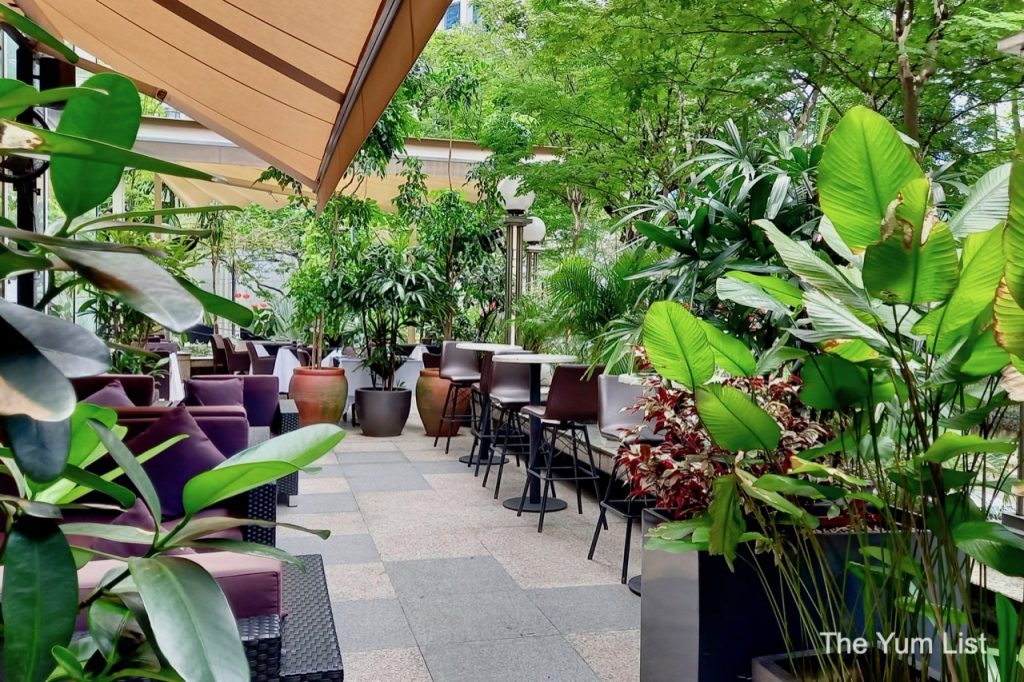 Another outlet on a rooftop, The Deceased has a rustic setting bordered by treetops and the old roofscape of Chinatown.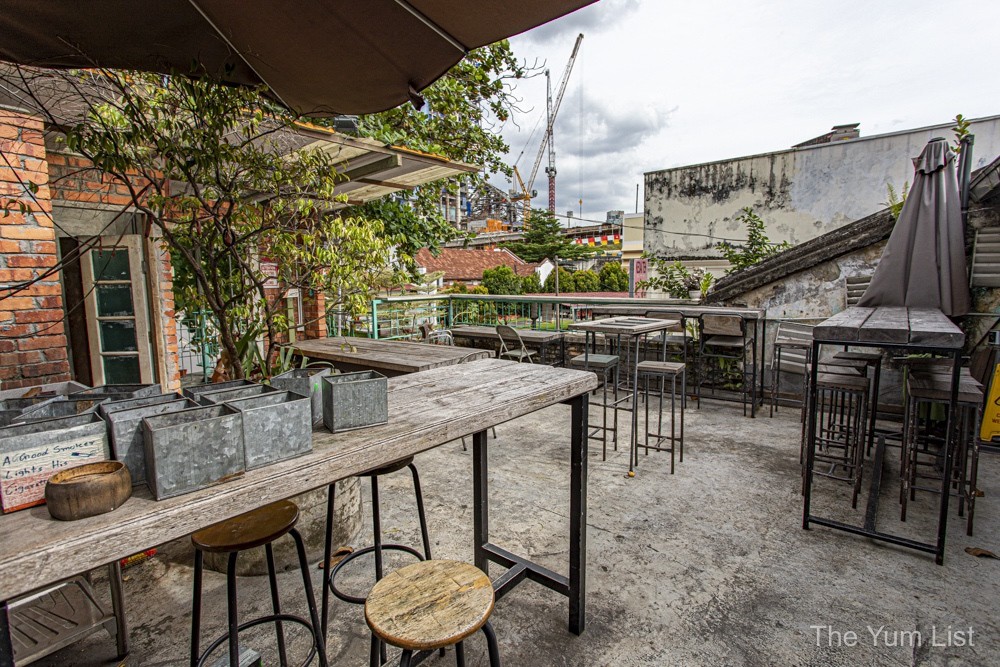 In response to the pandemic, the team at Sabayon especially opened an area for alfresco dining. Not only is it safe and breezy but also has some of the city's most breathtaking views.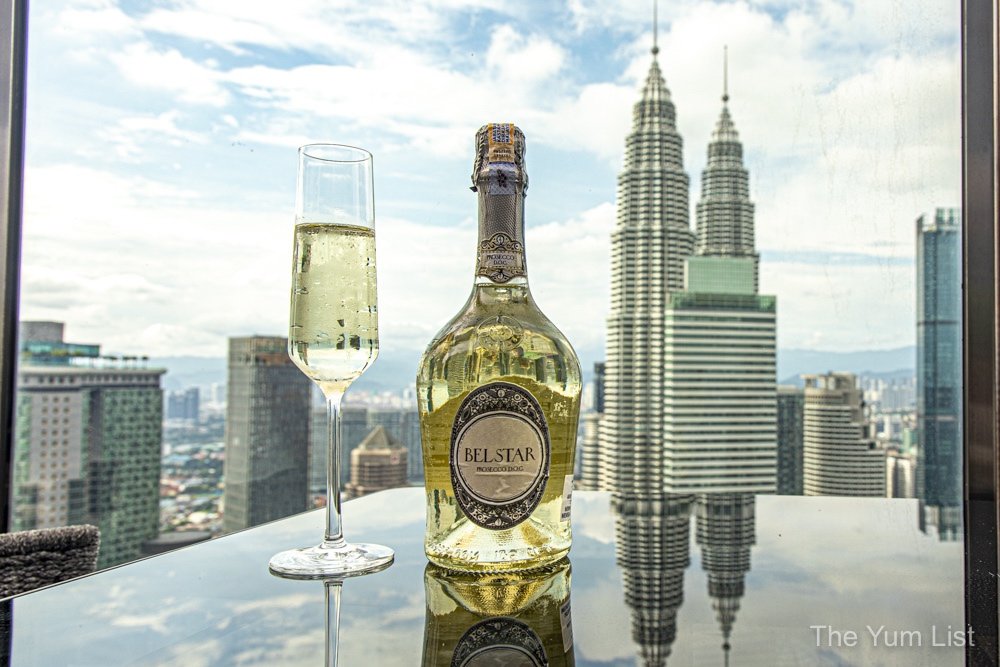 Four Points by Sheraton Kuala Lumpur has a wonderful outdoor alfresco patio coming off both its bar Jann and restaurant Quan's Kitchen.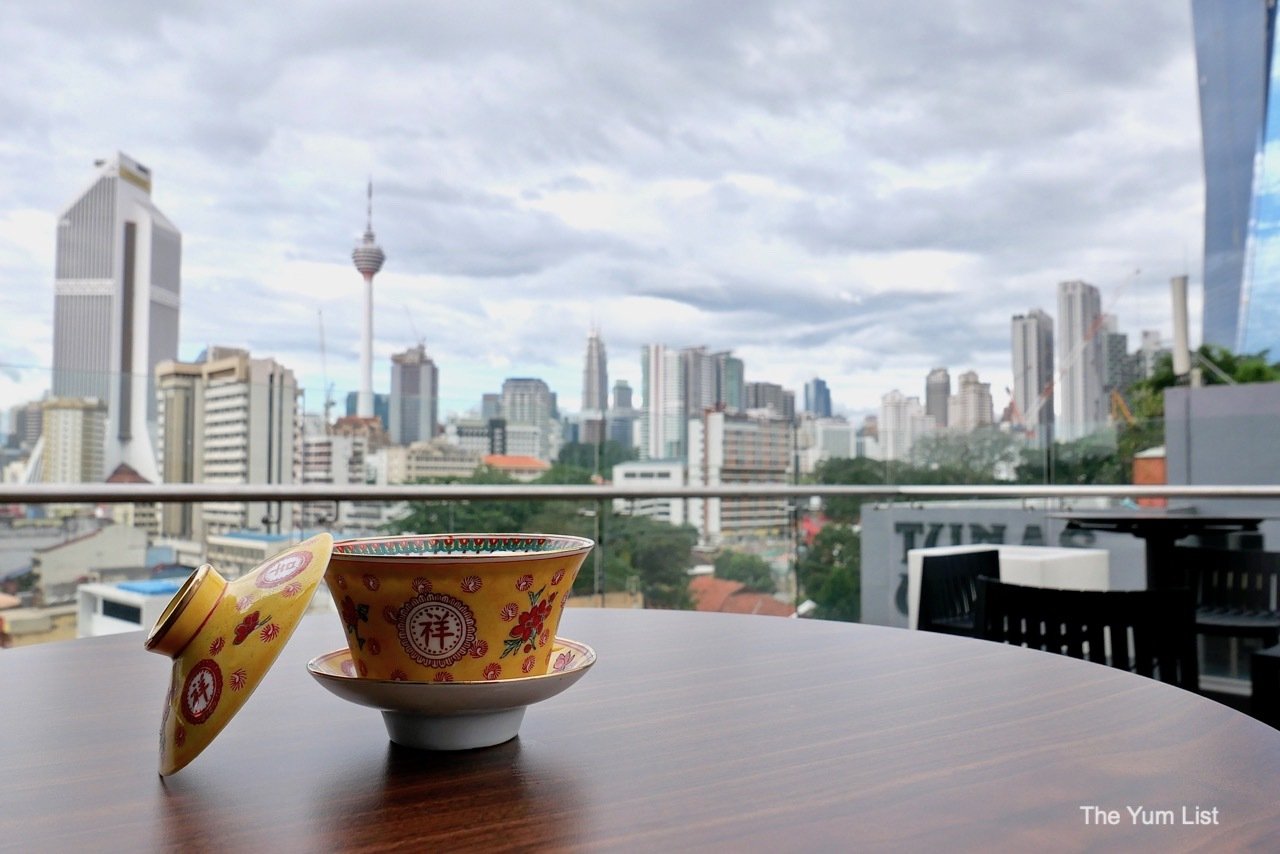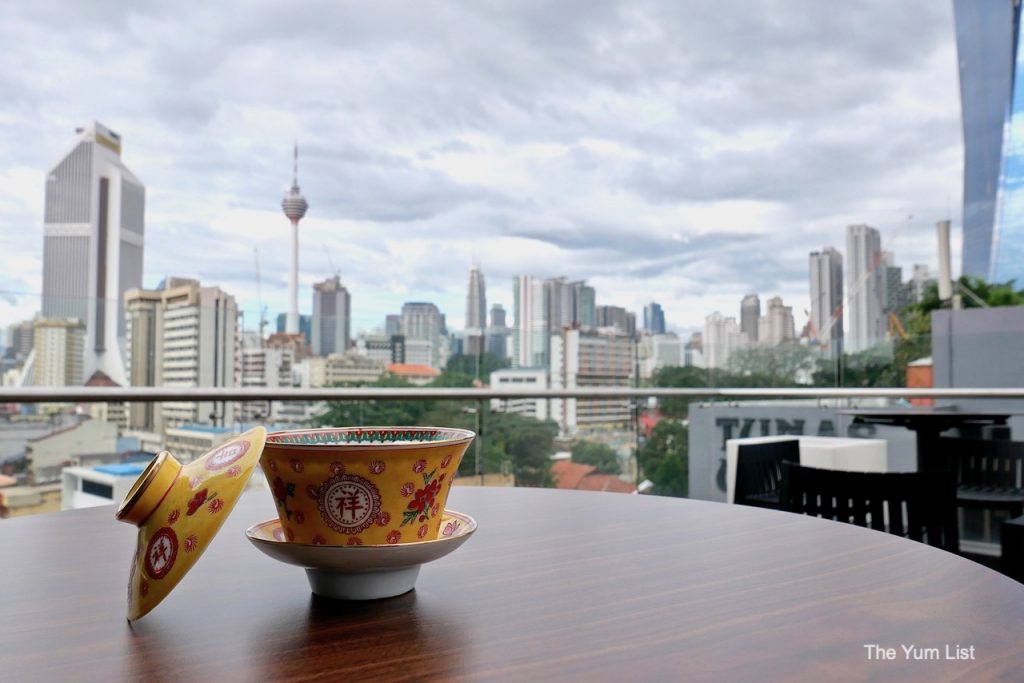 Alfresco Dining – Crust KL
Located on the outer edge of 163 Retail Park, Crust KL has both spacious indoor and semi-alfresco seating. Plenty of greenery makes it even more pleasant.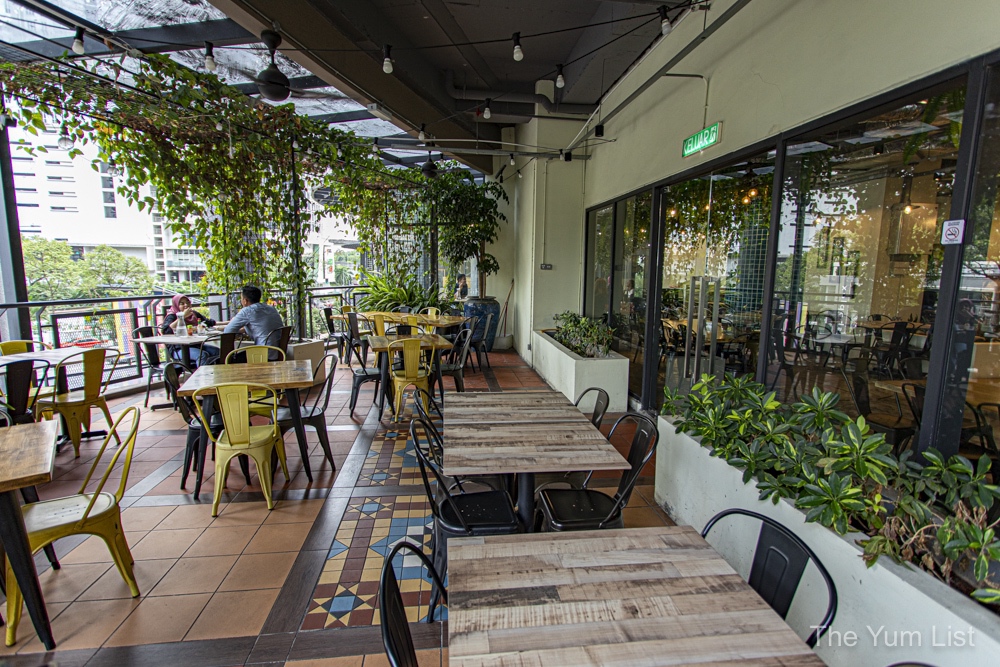 This popular cafe in Mont Kiara has a lovely setting outdoors. It is bordered by lush landscaping and is in a natural breezeway. Early morning and late afternoons are the most requested times for these seats but in this cooler weather, just about any time of day is pleasant.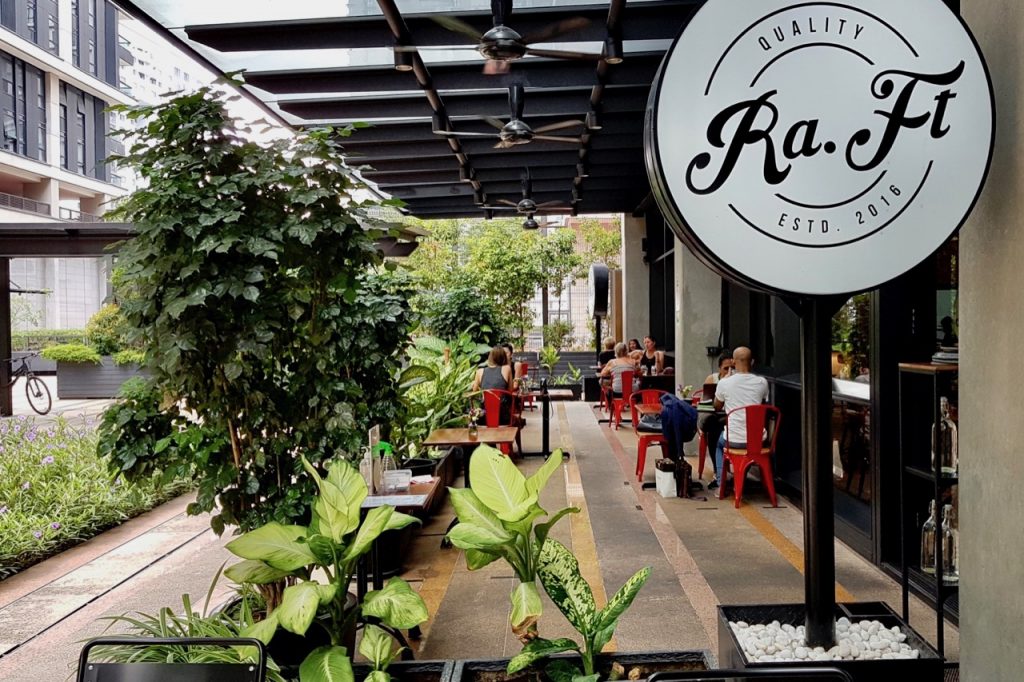 RGB is one of our neighbourhood faves. It's in easy walking distance from our condo and located on a quiet residential street. We like the laid-back feel of the place and the tables on the grass in the garden.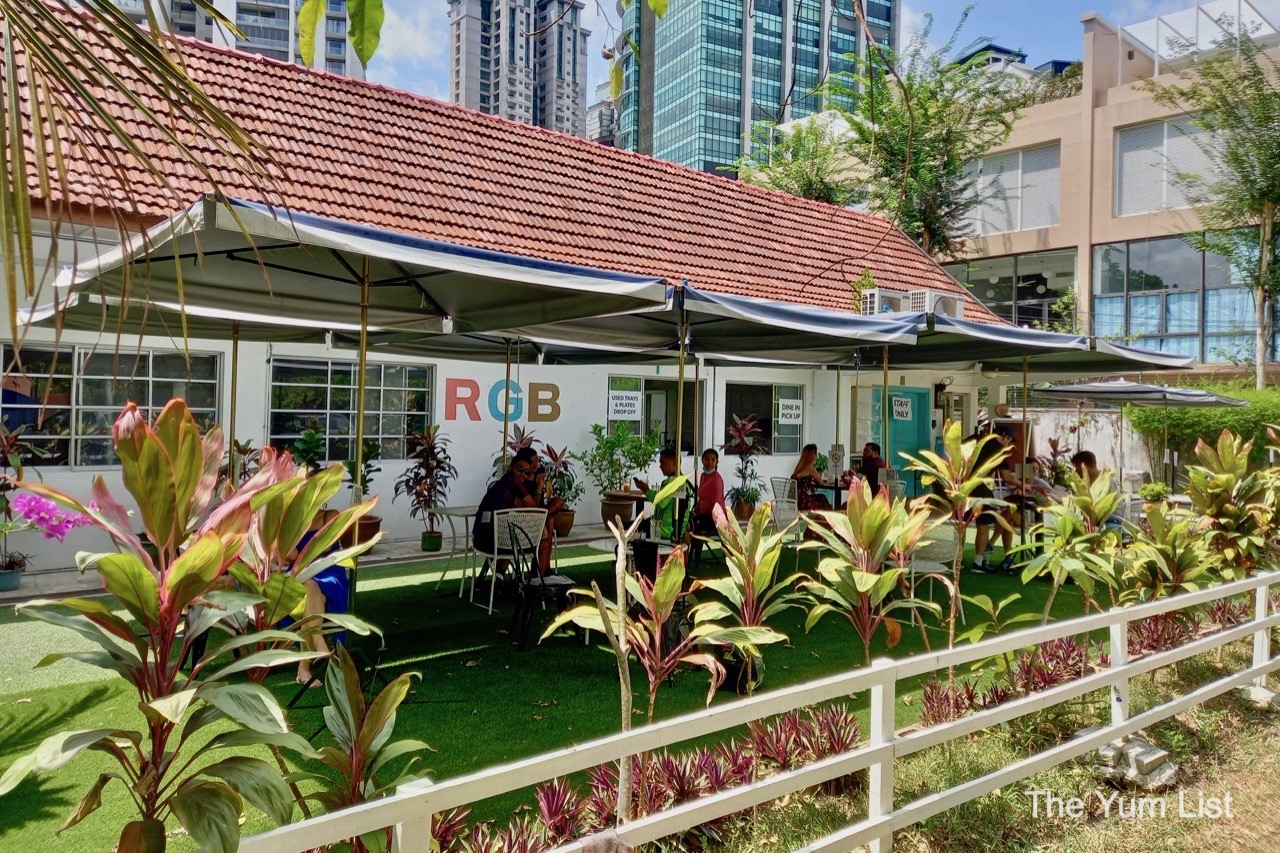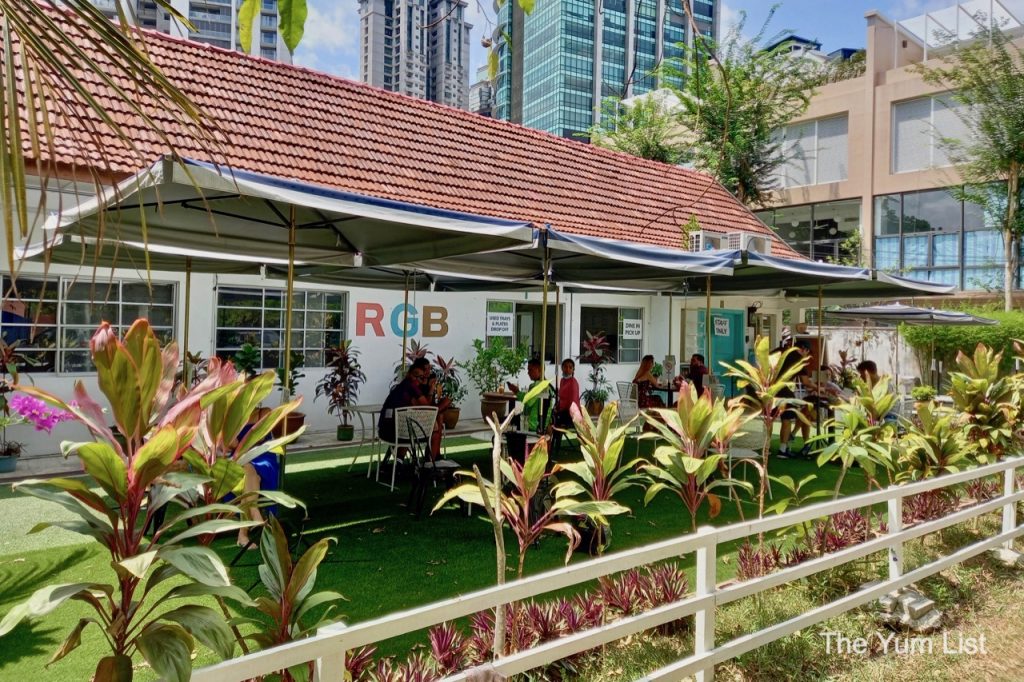 Neighbouring restaurants Five O'clock Brasserie and Portofino in The Sphere, Bangsar South have plentiful green outdoor spaces. Both sides of the restaurants are bordered with alfresco settings, which are partially covered also offering some protection from the elements.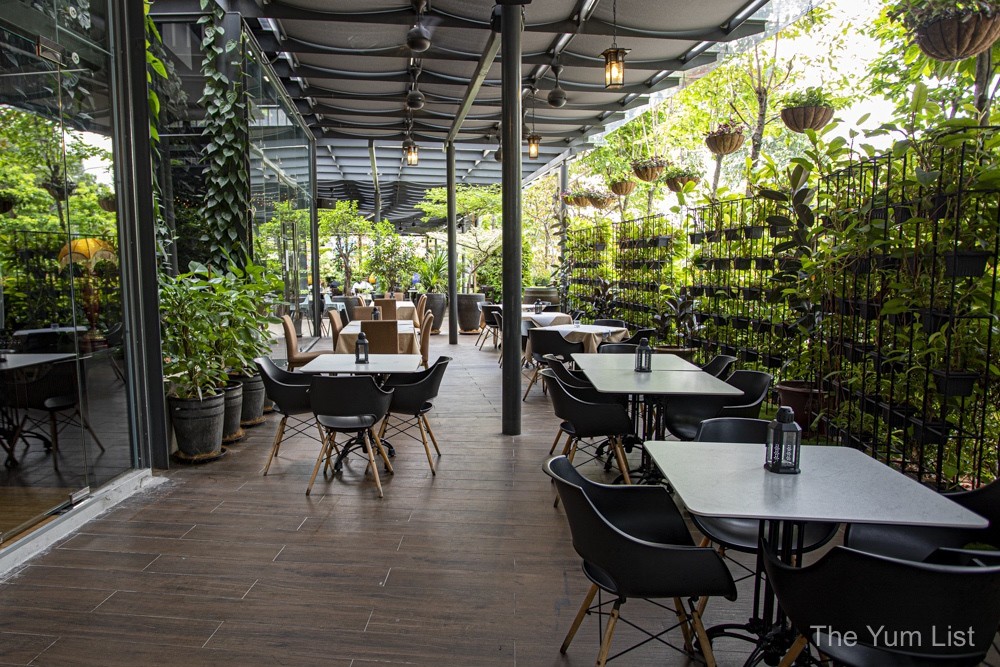 VCR Stacks – Alfresco Dining KL
Located in Shoplex Mont Kiara, VCR Stacks sets tables between its facade and a long green hedge. It's covered by an awning so is pleasant at most times of the day. Although to get a seat outdoors, it's best to visit in off-peak hours.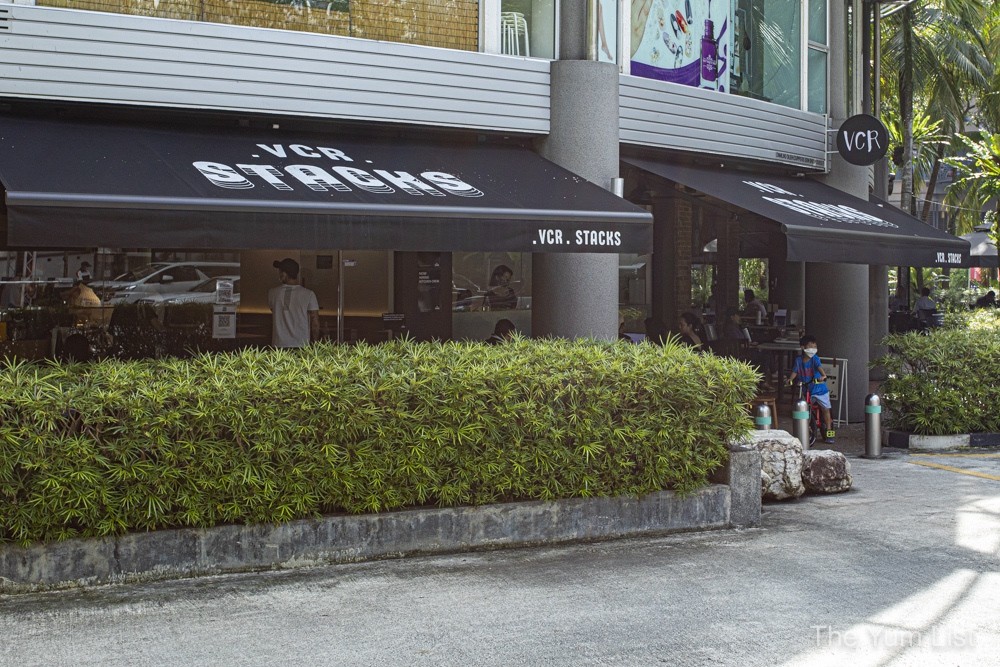 This neighbourhood cafe in Bukit Bintang has long been popular for its shaded courtyard. With the pandemic, the alfresco seating is even more popular. The staff maintain physical distancing by blocking off areas and keeping tables well spaced.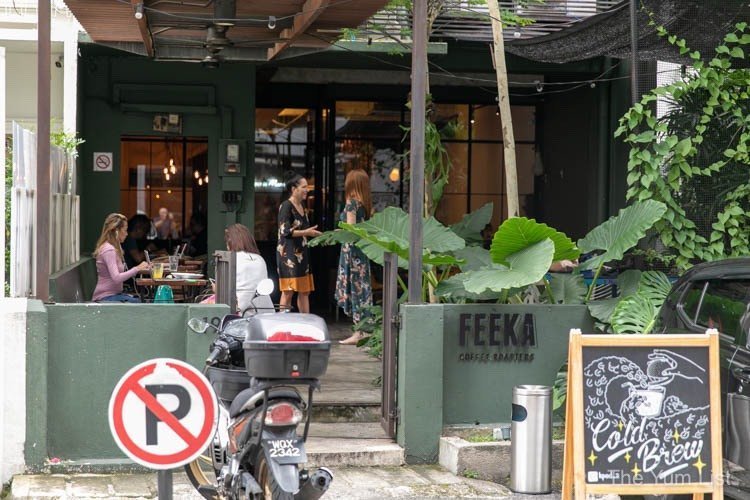 El Cerdo
El Cerdo has also seen a makeover during the pandemic. They've refreshed their patio by adding dining tables for two. The area is breezy and you can partake in people-watching; a favourite pastime on this strip.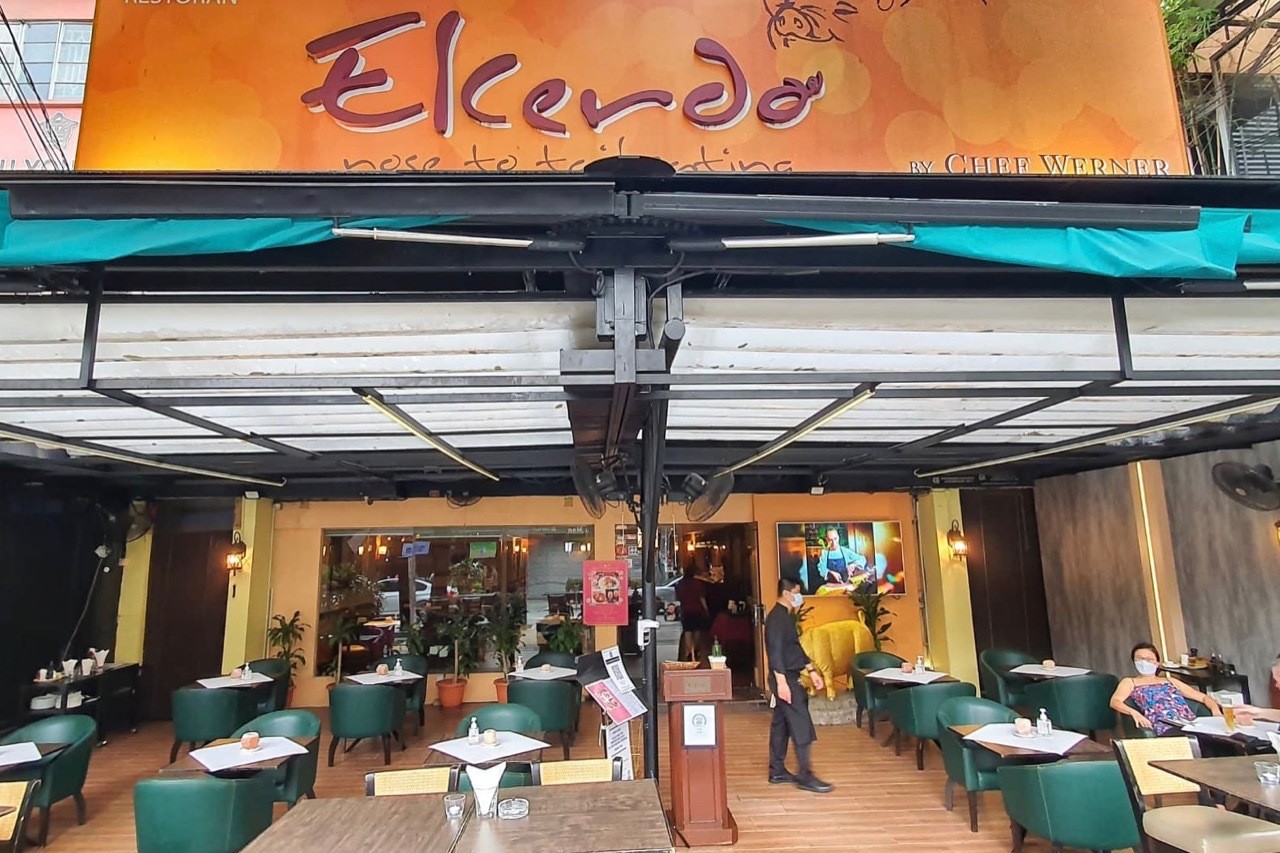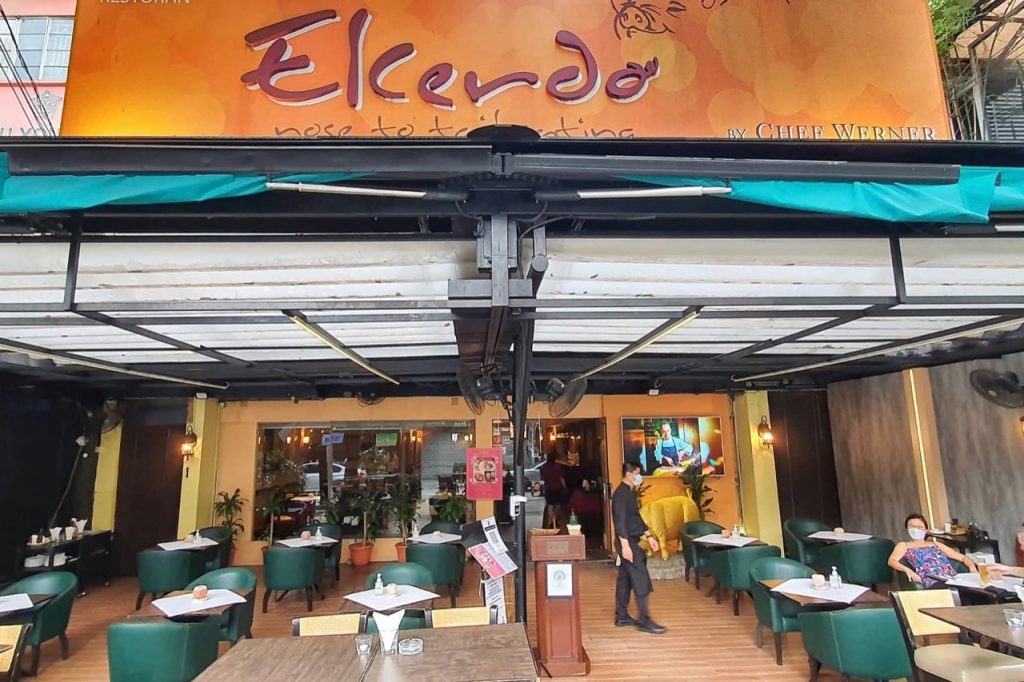 An oldie but a goodie is found in Tamarind Springs. This open-walled restaurant in Taman Tar has long been a favourite for nature lovers. Surrounded by jungle, it a pleasure to sit here just about any time of day.
Alfresco Dining Kuala Lumpur – Rooftop Bars
Of course, rooftop bars in KL are going to have lots of open breezy areas promising a safer dining experience. Try WetDeck, Roofino, Envi Sky Dining, Cielo, SkyBar, El Lido Bar and Vertigo for plenty of space to breathe.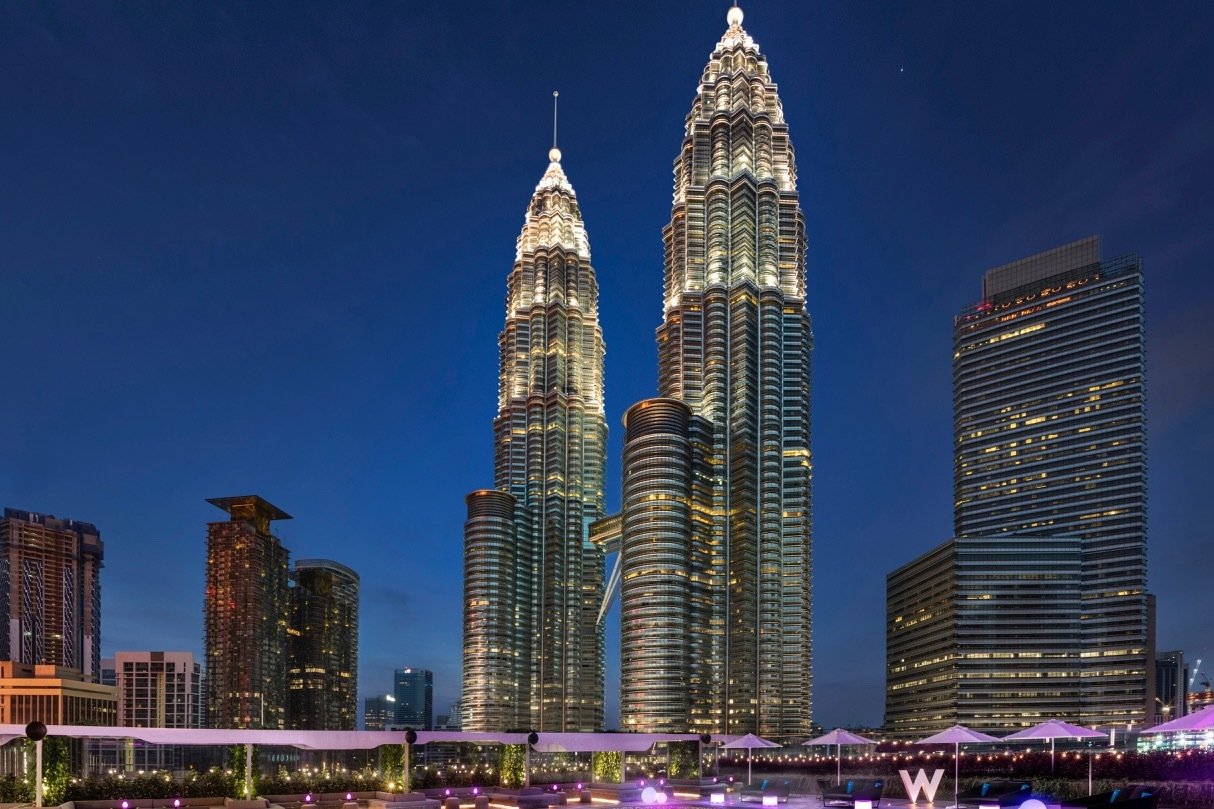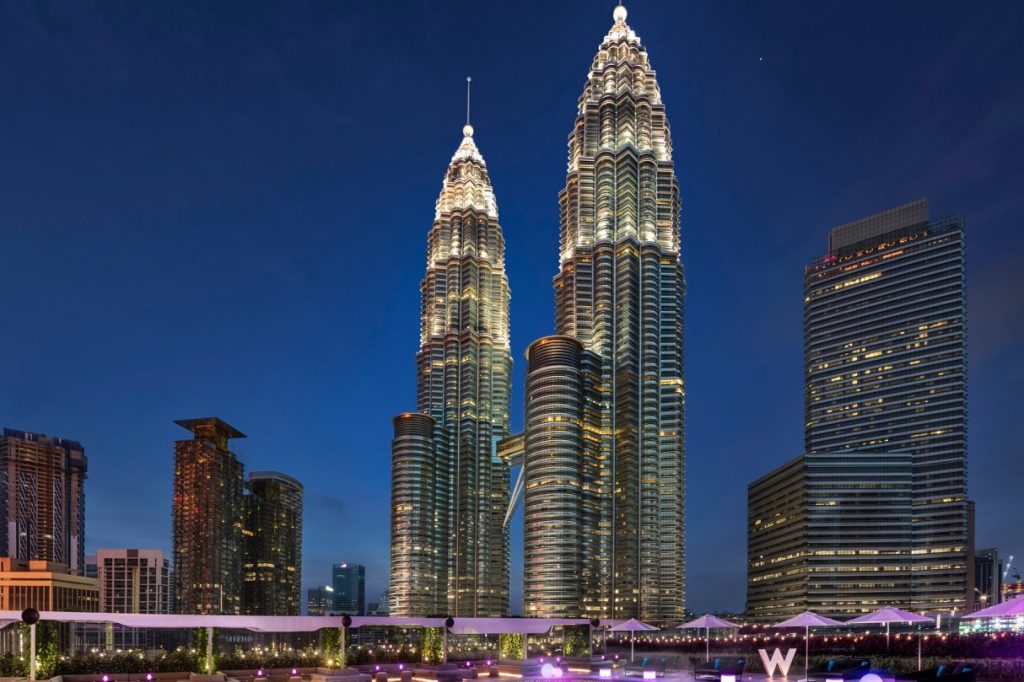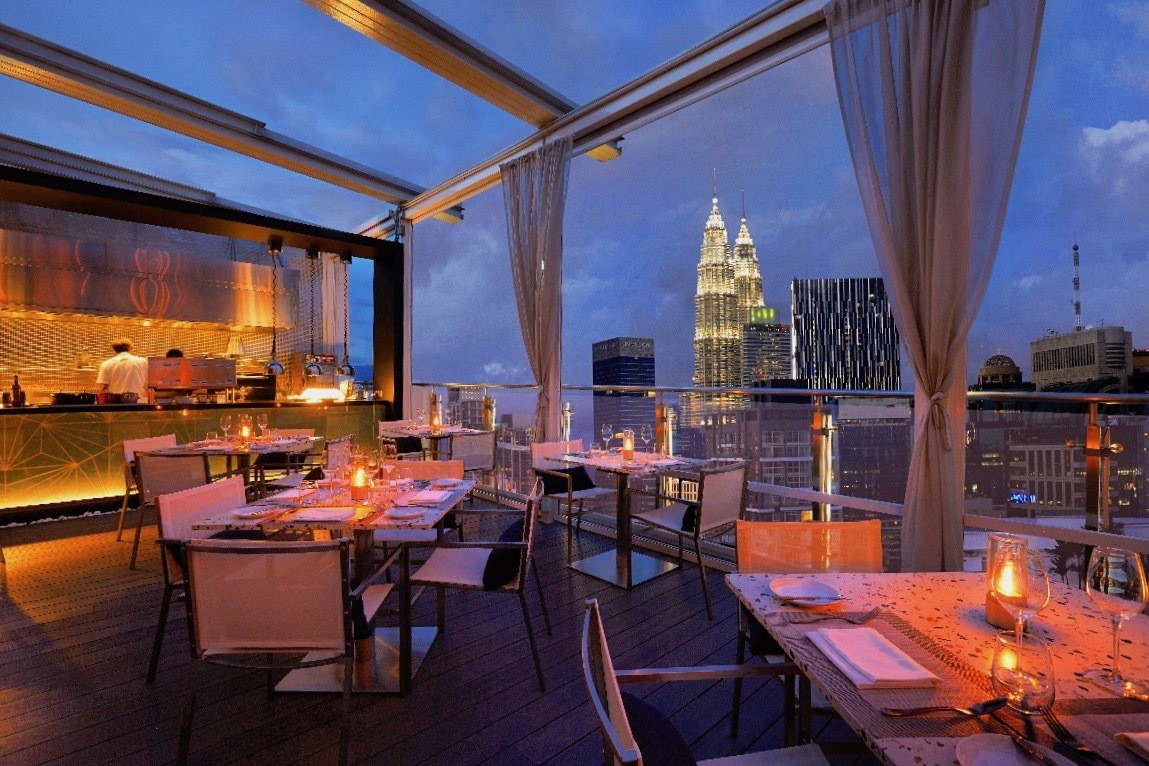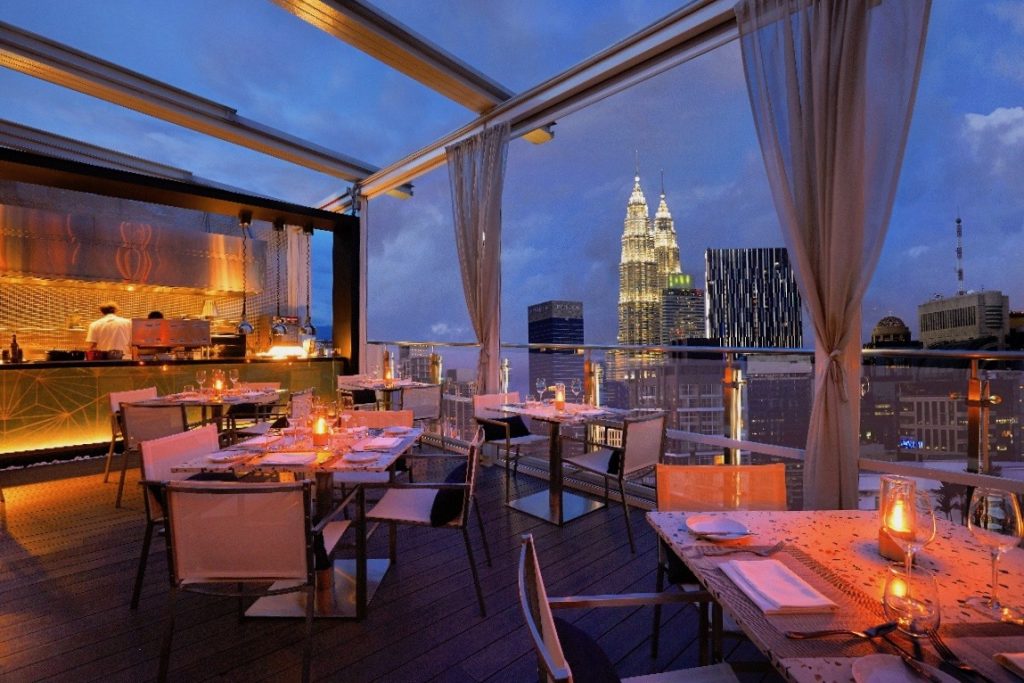 Where have you found alfresco dining in KL? Leave a comment below and share your knowledge.
Stay up-to-date with the latest gourmet and travel recommendations for the Malaysia here and here.