Expats in Kuala Lumpur
Monica Tindall
Every year a new batch of expats make KL their home. This list is designed to help get you settled and quickly make the most of some of what this vibrant city has to offer. Below I highlight my:
Top Tips for Expats in Kuala Lumpur
1.  Groceries for Expats in Kuala Lumpur
There is no shortage of supermarkets for expats in Kuala Lumpur and you can pretty much find just about anything you need (although sometimes not all in the one place). Bigger supermarkets such as Tesco give the hyper-mart feel, Giant is a more local experience, Cold Storage and Jaya Grocers are in between, and then there are the fancier ones such as BIG, Village Grocer and Jason's Food Hall giving a premium shopping experience. Smaller "corner stores" such as Hock Choon and Ampang Mini Mart have a surprising number of items geared towards expats looking for a taste of home.
Unfortunately, the majority of fresh produce in supermarkets in Malaysia is pre-wrapped in plastic so if you're trying to live the zero waste lifestyle you are better off (for the earth and for your pocket) visiting some local markets. There is a good one in Melawati Saturday mornings, Bangsar has a great Sunday afternoon market and you can find butchers, cooking supplies and fresh produce all under one roof at the TTDI market.
Those looking for a zero-waste lifestyle will find The Hive (Bangsar & Ampang), Frangipani Bulk (The Linc KL) and Nude (Petaling Jaya) great resources for buying food in bulk and earth-friendly products. You can find support and resources for your journey on the Zero Waste Malaysia Facebook group. The Beli Nothing Project is another group where you can swap, donate or look for donations at no cost. It's all about getting "stuff" in the hands of people who will use it and avoiding waste.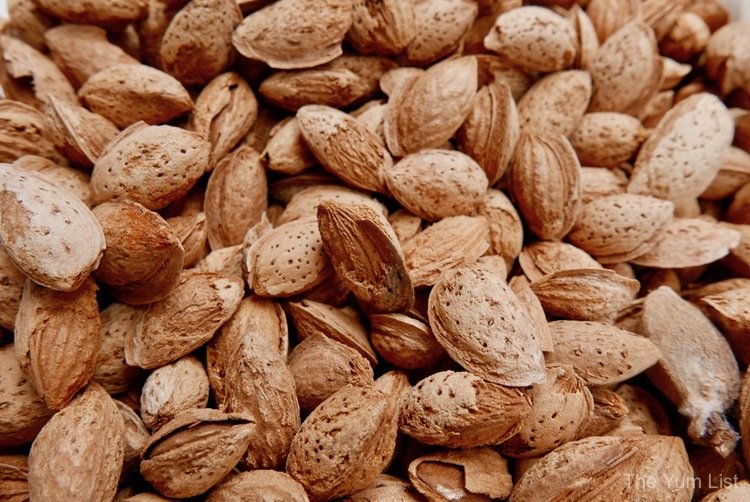 2. Delivery for Expats in Kuala Lumpur
You can get just about anything delivered to your home through online services in KL. Don't stress yourself with traffic or parking, place your order on the net and someone will bring it to your door. Some of our favourite delivery services in KL are:
The Strine Wine Co – you guessed it booze to your doorstep
The Picha Project – a social enterprise helping refugees while feeding you delicious meals
GrabFood – a whole bunch of restaurants in your area searchable by type of cuisine
Bottega Mediterranea – great for charcuterie and cheese platters for parties
Der Backmeister – hearty European style bread
Albert Wines2U – delivers a huge variety of wine and beer to your door
Kefir & Kombucha – as the name suggests, some serious ferments (free delivery with a minimum spend)
Sausage KL – homemade sausages free of nasty chemicals
Little Collins Cakery – the cake specialist with both ready-made and custom made cakes – really, they can design just about anything you dream up
Dah Makan – possibly the most established meal creation and delivery business in Malaysia
Agrain by Hale – healthy food based on whole grains
Plant Cleanse – 7-day plant-cleanse program
Batik Boutique – you can even find ethical gifts or something special for yourself here
While I'm on the cake theme, you should also get to know Justin Wong from Miss Ellie Tea House. He makes the most scrumptious carrot cake (seriously, I challenge you to find a better carrot cake in KL) and cheesecakes, and will even deliver them with advance notice.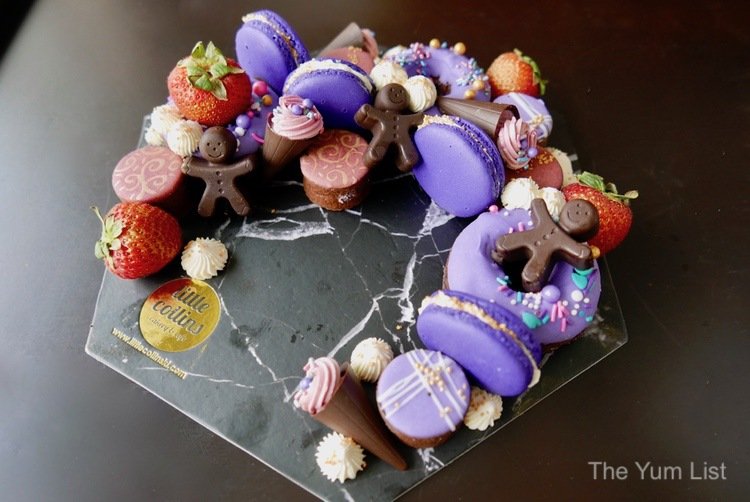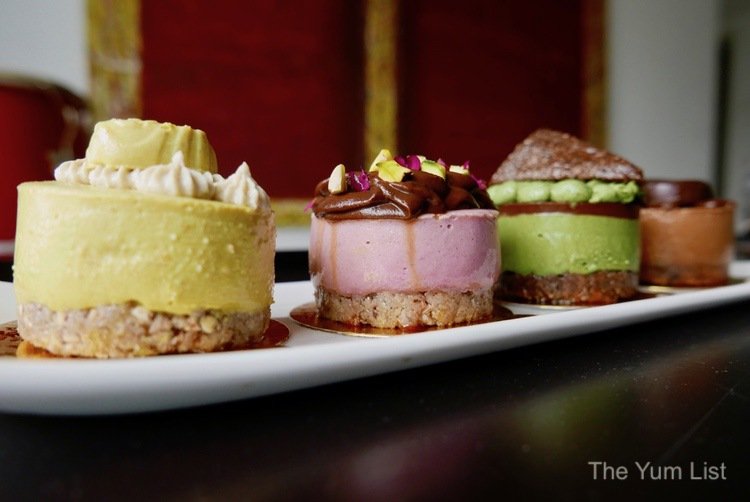 3. Healthy Living
Although not quite as easy to find as, at home, you can find businesses that focus on natural ingredients and source products with no chemicals. Our current favourite hair salon for a chemical-free experience is Eka Roots in Bangsar. Organic hair colouring and formaldehyde-free hair straightening are two of my favourite treatments. They have private rooms, quality stylists and best of all – no salon smell because there's no ammonia. Great for me, but especially appreciated by pregnant mums and those with small children. The Yum List readers also get a 10% discount here.
The healthy food scene is growing too and you can now find kitchens that cater to gluten-free, vegan, vegetarian, organic, Paleo, Keto and a whole bunch of other dietary preferences. Here's our list of healthy restaurants in Kuala Lumpur and here too is our list of restaurants with good vegetarian menus in KL.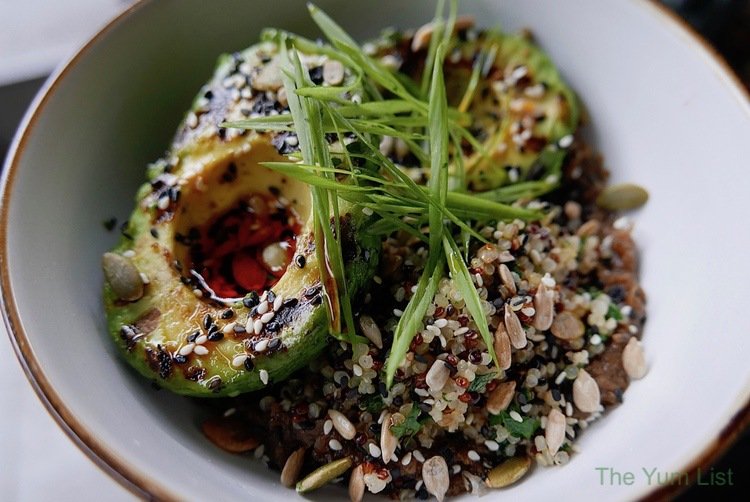 4. Beauty for Expats in Kuala Lumpur
Dermatology and aesthetic medicine are less expensive here than at home but you have to sift through to find someone reputable. Trusted clinics I've had successful experiences at are Lyfe Clinic and Dr Jane Clinic in Tropicana, MAC Clinic and Ozhean in Bangsar, and PHI Clinic in Damansara. The doctors at all clinics are warm, informative and I never feel pressured into a purchase. From pain-free teeth whitening, hair removal, micro-needling, red carpet facials, the latest in laser treatments and more intense fractional lasers, these clinics have you covered.
As mentioned earlier, the hair salon I rely on is Eka Roots in Bangsar. For gel nails and waxing Annie (+6 016 309 3638) does house calls and I've recently had positive experiences with Miles from Effortless (an app that matches beauticians to clients) for eyelash extensions done in my home. Christine does a fabulous job in micro-blading brows and lash-lifts and tints. Too much to sort through? Find my top five beauty treatments in Kuala Lumpur here.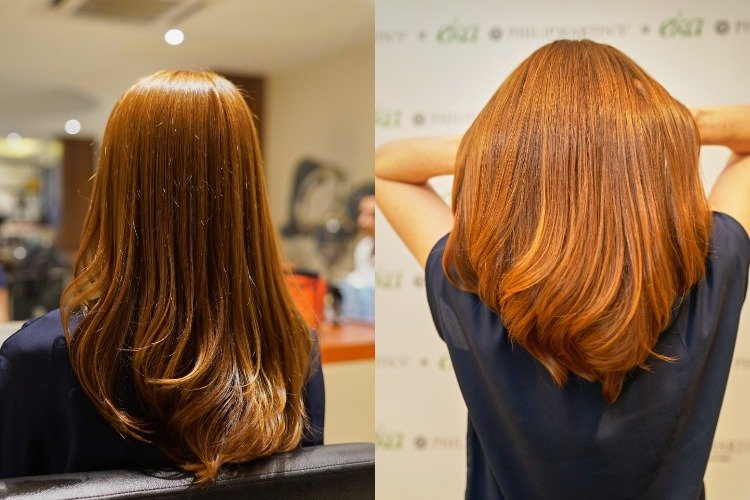 5. Spas for Expats in Kuala Lumpur
South East Asia is a hotspot for spa services and you can get the whole range from cheap and good, to mid-range and affordable, to full blow-out luxury. Our go-to spa for quality services in a hygienic and pleasant environment that won't break the bank is Energy Spa & Wellness in Great Eastern Mall (they have a special deal if you mention The Yum List too!). My favourite treatments here are massage (they're one of the leaders in training therapists), facials and their paraffin foot treatment.
SoSPA at Sofitel Kuala Lumpur Damansara is an excellent hotel spa with its very own Hammam, and the newly opened UR Spa at RuMa has a menu founded in Malaysian healing practices and wellness. For a special treat, any of the Spa Villages in KL or around Malaysia are the epitome of relaxation. Check out the Spa Villages at The Ritz Carlton and The Majestic Kuala Lumpur to get started. For the ultimate luxury experience, Banyan Tree Kuala Lumpur with its sky-high views is magic. You can find other luxury spas in Malaysia and the region here.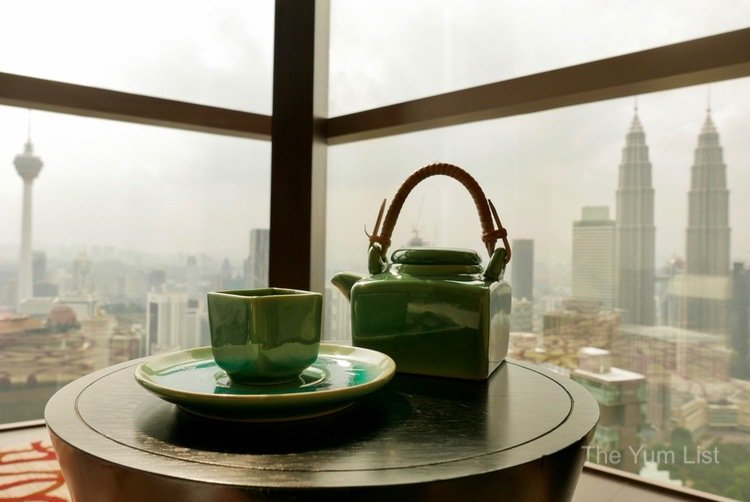 6. Food for Expats in Kuala Lumpur
I often get asked what my favourite restaurants are in Kuala Lumpur and, honestly, there are too many to list. The ones that are currently on my mind are Joloko (Afro-Caribbean with awesome drinks and fab setting), Beta KL (contemporary Malaysian also in a hip environment), Skillet at 163 (modern European), Fuego (Latin American with beautiful views), OpenHouse (beautiful Malaysian cuisine), Bref (renowned chef Darren Chin's casual restaurant), Flour (Indian), Lissette's Cafe and Bakery (loads of veggie options and Insta-worthy scene), Vantador and Prime (for premium steak) passionate Italian at Nero Nero and brunch at W. Possibly the most telling list of all, however, is where I take my parents in KL – find that list here.
Of course, Malaysia has a wonderful variety of local food at very affordable prices, and there are a whole lot of Malaysian bloggers (and friends and colleagues) who will recommend their favourites. I highly recommend following some of them if you want a truly local experience. For things to drool over in KL, check out KY's blog here, and for Penang, the foodie capital of Malaysia, check out Ken's blog here.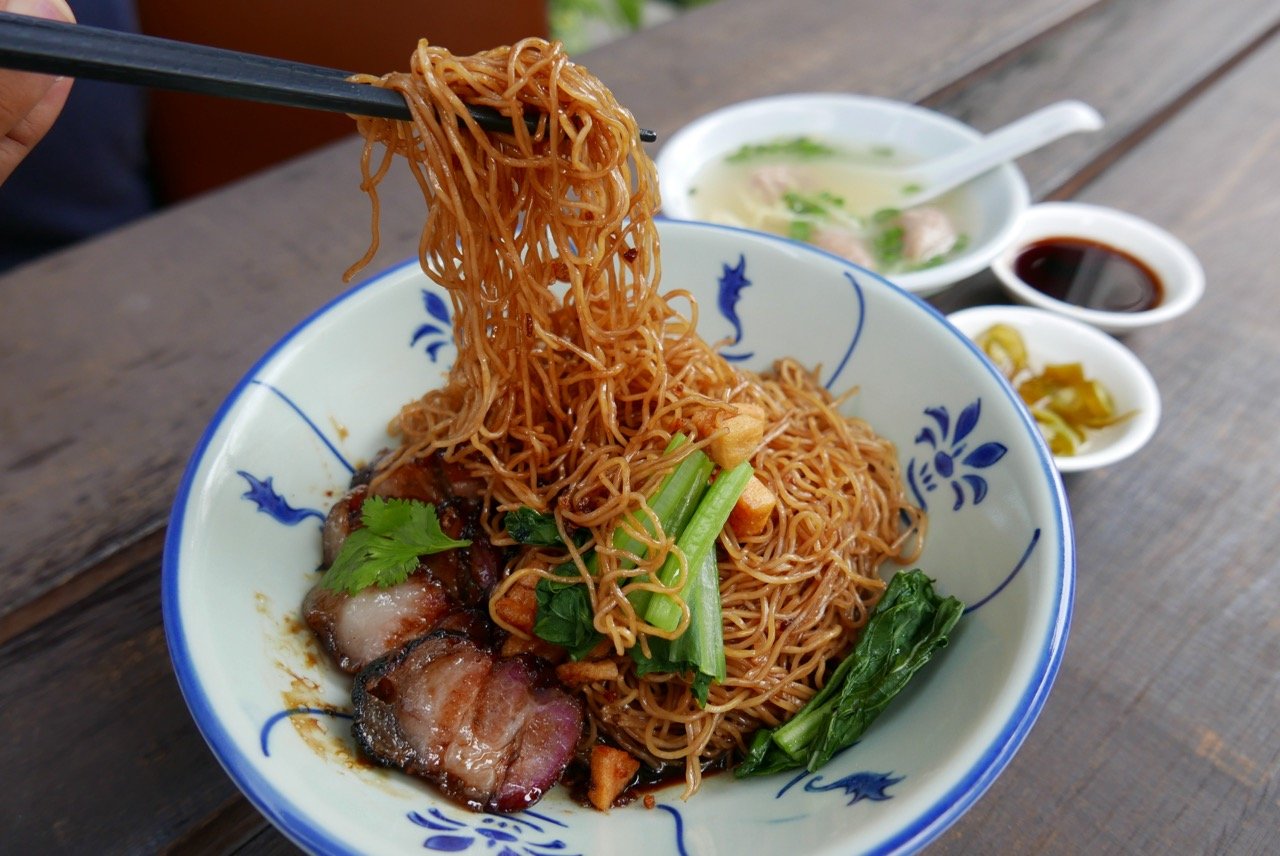 To impress a date, client or just a special treat for yourself, Kuala Lumpur has no shortage of elegant eateries. The following list differs very much in appearance – some with white linen-clothed tables while others appear more casual – but their common thread is chefs who are serious about providing the best food experience possible; no compromises. These restaurants are not for your average diner but for those who like a story behind their meal, appreciate the cooking technique and recognise passion in execution. My personal favourites are:
KL City Centre – Sabayon, Nadodi, Atas, Nobu, Sushi Hibiki
TTDI – DC by Darren Chin
DC Mall – Kikubari
If you like to add a bit of fun to your dinner there are a whole bunch of experiential restaurants in the city. Check out Dining in the Dark, Dinner in the Sky, Plane in the City, Whimsy and Le Petit Chef.
Café hopping is a "thing" in KL and there's an endless compilation of places to try, all with excellent coffee to boost. Find some of the best cafes in Kuala Lumpur via this link and a list of cafes in Ampang here.
We're also fortunate to be living in a city with endless options for international cuisine. Click here to find some of our most loved European restaurants, brunches, buffets and afternoon teas. And, for our top picks around the city every month, click on Best of the Month from the Eat drop-down menu or follow this lead to see them all.
If you want views with your food and drinks, KL has no shortage of those. You'll find some of the best at the Grand Hyatt, Blackbyrd, Traders Hotel, Cielo KL, Fuego, Marini's, Banyan Tree, Sabayon, Envi SkyDining and the Wet Deck (W Kuala Lumpur).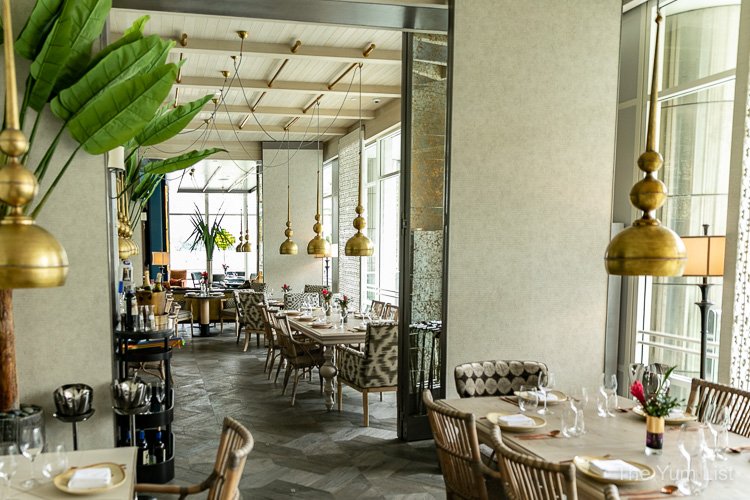 7. Drinks
The bar scene is on the rise in Malaysia and now, more than ever, you can find a quality list of places to get a great drink, with friendly service, crafted cocktails and premium booze selections in some very cool locations. Find our list of hot Kuala Lumpur bars here.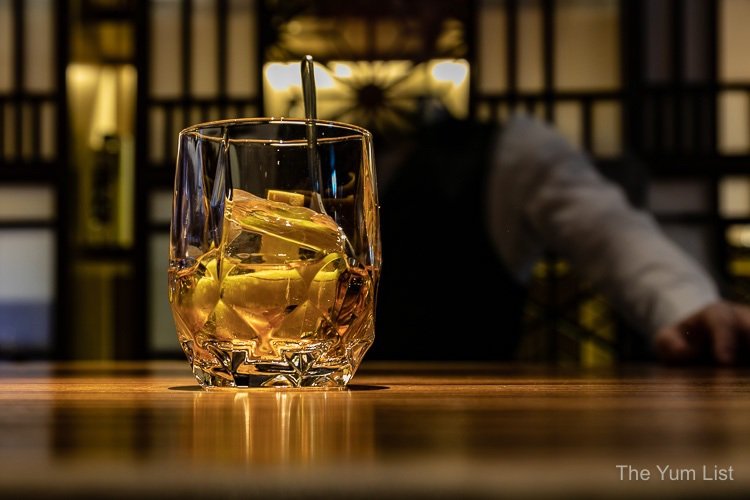 8. Visitors to KL
If I have friends or family visiting from out of town my favourite itinerary for an afternoon and evening out in KL begins by catching the train to Pasar Seni for a wander through Central Market (arts and crafts market) and Jalan Petaling (Chinatown – do remember to bargain politely don't pay more than 60% of the asking price) with a break at Merchants Lane for a caffeine pick-me-up. Shopped out, it's then time for a glass of natural wine at PURO KL or a beer infusion at Modern Madness. Dinner is either at Chocha Foodstore for a contemporary take on Malaysian cuisine, Wildflowers KL for something out of the ordinary or Old China Café for a step back in time with friendly service and Baba Nonya dishes. To end the evening you could embark on a fantastic barhop around the area with close to two handfuls of hidden bars all within walking distance of one another.
For a more elegant experience, I'd begin at Marini's on 57 for a sunset drink, followed up by dinner at OpenHouse for an exquisite Malay meal in a beautiful setting (you can also see the evening water and light show in KLCC park from here), continue with a show at the Malaysian Philharmonic and end the night in beautiful Bar Trigona or take in spectacular views from WET Deck. (All are a few minutes' walk from each other.) Or, find a fancy itinerary for one night in KL here.
For those who like a bit of nightlife, I like to begin in beautiful Isabel restaurant (lovely spot for dinner, even if you won't want to follow up with a late-night) in Jalan Mesui and then continue on to some fun bars in the same strip.
For my foodie visitors, who don't have time to get acclimatised to local bacteria and need something that's not going to give them a tummy upset yet still feels authentic, I like to take them to have roti canai at Valentine Roti, Indian at MTR in Brickfields and The Ganga Café in Bangsar, banana leaf at Nirwana in Bangsar, Chinese street food in Jalan Alor, a relatively cheap steak in a stalls environment in Susie's Corner, a jungle dining experience at the Veg Fish Farm Thai Restaurant and the food court at Lot 10 Hutong.
Keeping guests occupied while I'm at work during the day, I find the KL Hop On Hop Off bus to be fantastic and also recommend getting a Grab to Batu Caves – go early morning or later afternoon to avoid the heat (and beware of the monkeys!). With a little more time, a day trip to the Kuala Gandah Elephant Conservation Centre is fun and if weather is fine and there is no moon (a dark night is best to see the lights), an evening spent seeing the fireflies in Kuala Selangor is interesting too. Here are more ideas for things to do in KL with visitors from overseas.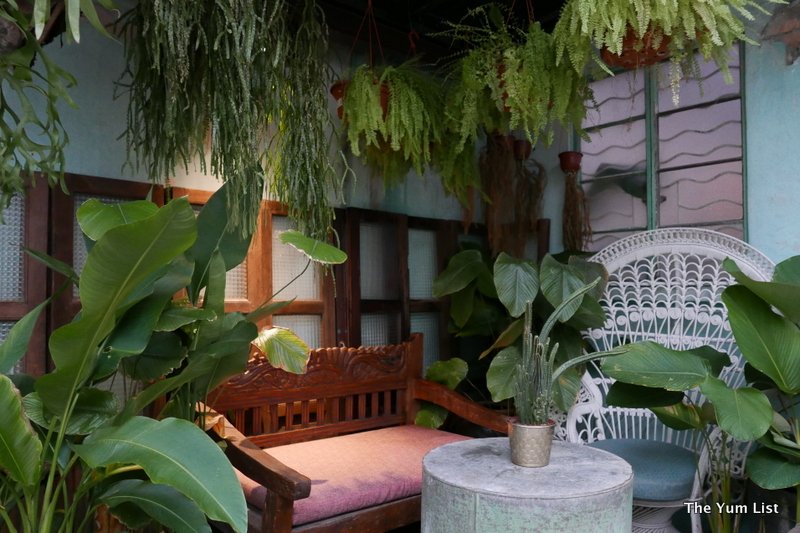 9. Staycations for Expats in Kuala Lumpur
Malaysia is officially one of the least expensive countries in the world when it comes to luxury travel, and 5-star hotels in Kuala Lumpur offer excellent weekend deals to residents. A few days lounging by the pool and being treated like royalty, with additional savings of time and money by staying in the city sounds nice, doesn't it? Check out some of KL's best hotels for staycations here.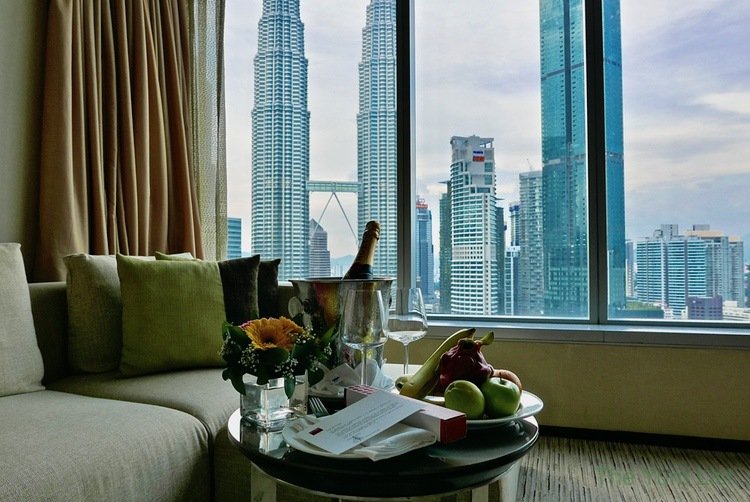 10. Travel for Expats in Kuala Lumpur
One of the things that have kept us in KL so long is the wonderful opportunities for travel both within the country itself and easy access to the wider region. An hour or two's drive can have you in places such as Port Dickson, Melaka, Ipoh and the highlands making day trips quite doable. Four to five hours on the road can have you in Penang, Cameron Highlands, Kuantan, Johor or Pangkor. Langkawi is only an hour's flight away and you can reach the Bornean states of Sabah and Sarawak, and the small island of Labuan within two.
For international travel, you can use the E-Gate at the airport and avoid long queues at immigration! Once you have your work permits you can sign up for the E-gate. You'll have to go through immigration on your way out of KL to get it for the first time (just ask for directions at the desk), but once you have your passport registered you can then pass through the E-gates at both KLIA and KLIA II. Just remember to keep the print out tickets – you need these in place of the stamps in your passport for tax purposes.
You can drive to Singapore. Sure the flight is relatively quick, but by the time you take into account your transport to the airport, an hour or so wait for the plane, the flight down there, immigration on the other side and transport to your hotel, driving works out to be just about the same time and gifts you the flexibility of leaving on your own schedule. Follow this link to find more details about the road trip.
Sign up for Grab Car now. It's cheap and safe. In fact, it costs me less to take a Grab Car to and from the city centre than it does to pay for parking. They've just updated their app to include an "Emergency" button that puts you in direct contact with 999 services and you can "share your ride" with a friend so they can track your journey too.
Get a Touch n' Go card. (You can get them from many LRT stations, Petronas petrol stations, Watsons and many other places.) This will save you time on the tollways, in parking lots and you can use it on the LRT (Light Rail Transit). Skip the parking ticket queues by simply waving your card at the entry and exit of parking lots and head to the Touch n' Go lanes on the highways as well. Notice that queue that goes halfway up the highway? That's the lane of cars with no Touch n' Go!
Personal recommendations for travel around Malaysia, South East Asia and further afield can all be found in the Travel section of The Yum List. We've personally stayed at, eaten in or spa-ed at every single place on the list. Just choose your destination from the drop-down menu and find recommended hotels, spas, restaurants and bars in each location.
Fun Day Trips
Little Farm on a Hill
Port Dickson
Kampong Bagan Lalang
Janda Baik
Weekend Trips
Ipoh
Malacca
Cameron Highlands 
Penang
Langkawi
Singapore
Phuket
Bangkok
Sarawak
Long Weekend Trips
Bali 
Vietnam 
Laos 
Koh Samui
Hong Kong 
Week-Long Trips
Yunnan 
Australia
Nepal 
The Maldives 
Sri Lanka 
UAE
Extended Travel
Austria 
France
Italy 
Spain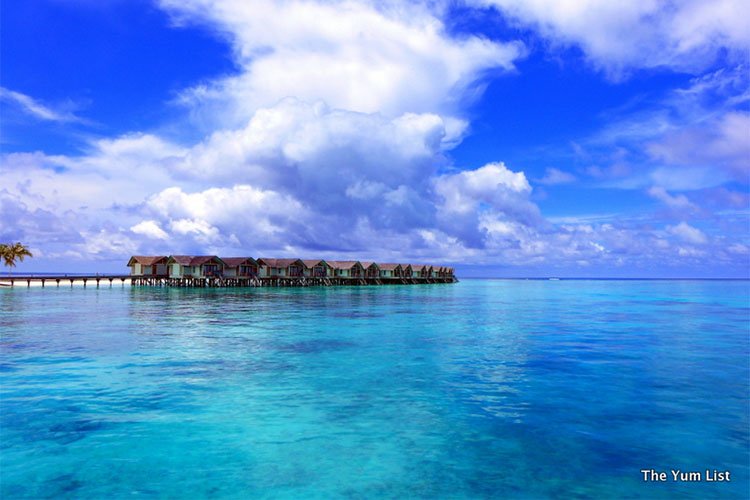 11. Education
If you have school-aged children, choosing the right school is one of the most important decisions you'll make. I highly recommend looking for one near your place of employment, as ideally, you will locate your home close to both. Traffic can be dreadful and you don't want hours of your little ones' days being spent on a bus.
Do take time to visit the school in person. Do chat with the teachers and other parents. Do check to see if it is internationally accredited. In the past few years, an abundance of "international schools" have hit the "market." From a teacher with over two decades of international experience, I strongly support seeking a school that is non-profit. That way there is no question of where your school fees go – directly back into improving the educative experience or into a shareholders pocket?
If your work is in the city centre, the International School of Kuala Lumpur is, yes, expensive, but you clearly see the benefits in terms of class size, facilities, the calibre of teachers and programs offered.
12. Health Care
Health care in Kuala Lumpur ranges from an inexpensive community doctor to five-star hospital facilities. Most people will seek out the local doctor for small issues such as relief of symptoms of a cold, and visit larger medical facilities for specialist issues. In the city centre, both Gleneagles and Prince Court are popular hospitals amongst expats.
13. Housing
Finding your home in KL can be daunting. If you remember though, that supply far outnumbers demand, you will have the comfort of knowing that you hold the upper hand. Over the 17 years I have lived here, there has been a significant trend moving away from free-standing bungalows towards gated communities and apartments. The lock-up-and-leave desirability of condo living means there are countless rooms available with all range of facilities – gym, tennis courts, pool, number of car parks, and so on.
Preferences, of course, are individual, but my number one piece of advice is to negotiate, negotiate, negotiate. Everything, including price, length of the contract, and who is responsible for repairs and bills is negotiable. Take your time. Stay in a serviced residence such as Fraser Residence or an Air BnB and hold off until you get what you want. Don't believe anyone who says they will do the repairs when you move in; if anything is out of place, wait until they fix it before handing over your dough.
I Property is a decent place to begin your search and see what is out there. If you like the location of a condo and its facilities, do ask to see multiple apartments in the complex. Places can range from old, run-down cesspools to beautifully renovated abodes in the same building. Once you've narrowed your search, talk to the property manager as they often have other apartments listed, and you could also ask for leads on some of the KL Expat Facebook groups.
Hopefully, this list of Top Tips for Expats in Kuala Lumpur will get you started on making the most of your time in KL. If you have any additional tips for newbies or questions you'd like to see posts on, kindly leave a comment below.